Chance The Rapper's 'Coloring Book' Will Be Apple Exclusive For Two Weeks
DatPiff download was unauthorized.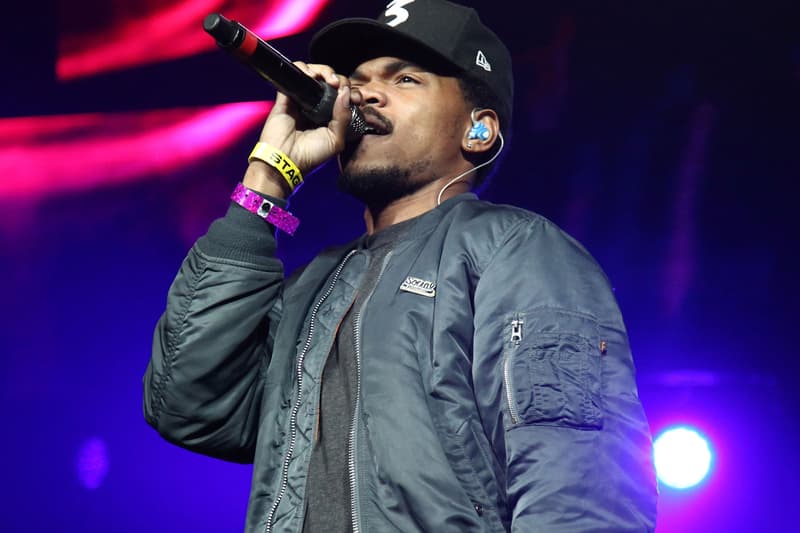 It all appears to be part of a like a well-executed plan. You may recall Chance The Rapper's bars on The Life OF Pablo's "Ultralight Beam," "He said let's do a good-ass job with Chance 3/ I hear you gotta sell it to snatch the Grammy/ Let's make it so free and the bars so hard/ That it ain't one gosh darn part you can't tweet." It seems like these lines are much more than just wordplay as the Chicago native has made his words come to fruition, in a way. Although his new project Coloring Book is not available for sale, it is the first commercial release by Chance because it's streaming on Apple Music. This could help push Chance toward his first Grammys eligibility. As Billboard points out, Coloring Book will remain an Apple Music exclusive for two weeks, meaning any reported streams from Apple Music would contribute to a potential debut on the Billboard 200.
Initially, however, the Apple Music streaming exclusive wasn't actually exclusive at all. Touted it as an official release by the artist, Coloring Book also appeared on mixtape site Datpiff shortly after midnight May 13, where it was available for streaming and as a free download; it was removed from Datpiff before noon. A rep for Chance revealed that it did not come from them, however, and was actually leaked. Coloring Book achieved 825,000 views, 207,000 streams and 141,000 downloads within its first 11 hours of availability on Datpiff only, according to the site.