Lil Yachty Links up With 21 Savage & Sauce Walka for "Drippin"
Ooooweeee! Pew, pew, pew.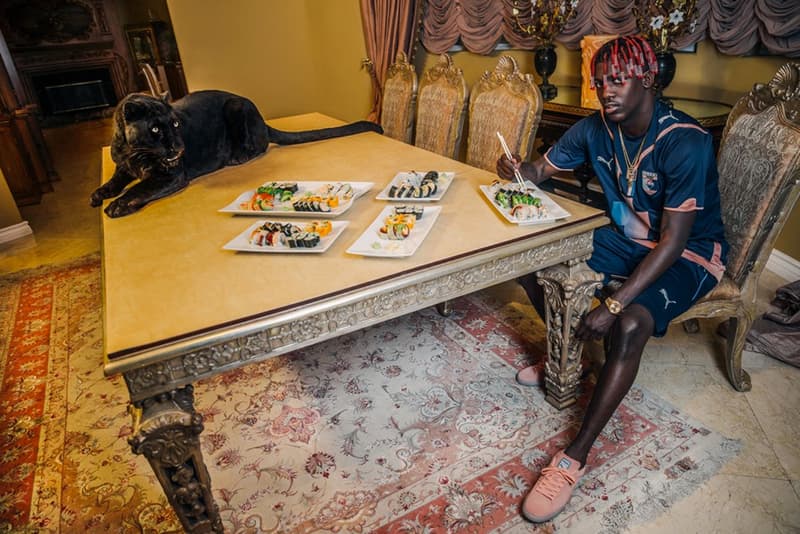 Not too long ago, Sauce Walka released a controversial cover for his mixtape, Holy Sauce. The godfather of drip/sauce/splash was shown on the cover to be crucified in the same manner that Jesus is often depicted, with four rear-facing individuals identified as Famous Dex, Trill Sammy, Future and Drake. Many perceived this to be Walka calling out the aforementioned rapper for taking the style and sound he originated and making it their own. Now, the Splash-town general returns as a featured guest, along with 21 Savage, on Lil Yachty's new track "Dripping." Though Sauce may not be too happy with Sammy and Dex, the collab would suggest that 21 and Lil Boat both have his approval. Listen to the track below.