FEIT Updates Its Hand-Molded Leather Sandal
Now with a wider footbed and added padding.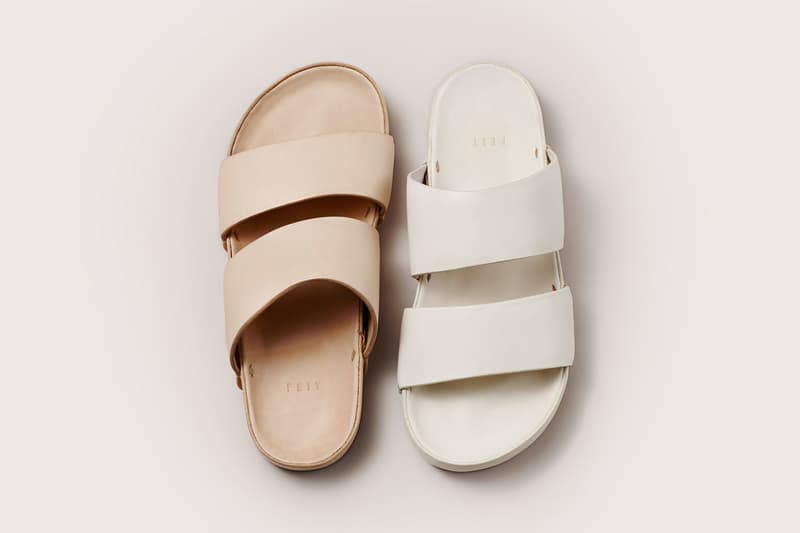 Originally limited to just 60 pairs per colorway, FEIT's hand-molded leather sandals from Spring/Summer 2015 are back and better than ever for the season at hand. True to the Japanese Geta-inspired look of the original, this year's design is largely the same as 2015's, but features a couple of key changes. Draped in premium leather (like all FEIT footwear), the sandals now sport a wider footbed and employ additional natural latex in the cork-lined footbed — two additions that surely make these more comfortable than the previous offering.
Retailing for $460 USD per pair, the sandals can be picked up online now in three different colorways.