The State of Fashion in Paris With AppleCore
"The rest of the fruit has a good taste but disappears very quickly – just like trends – but the core remains."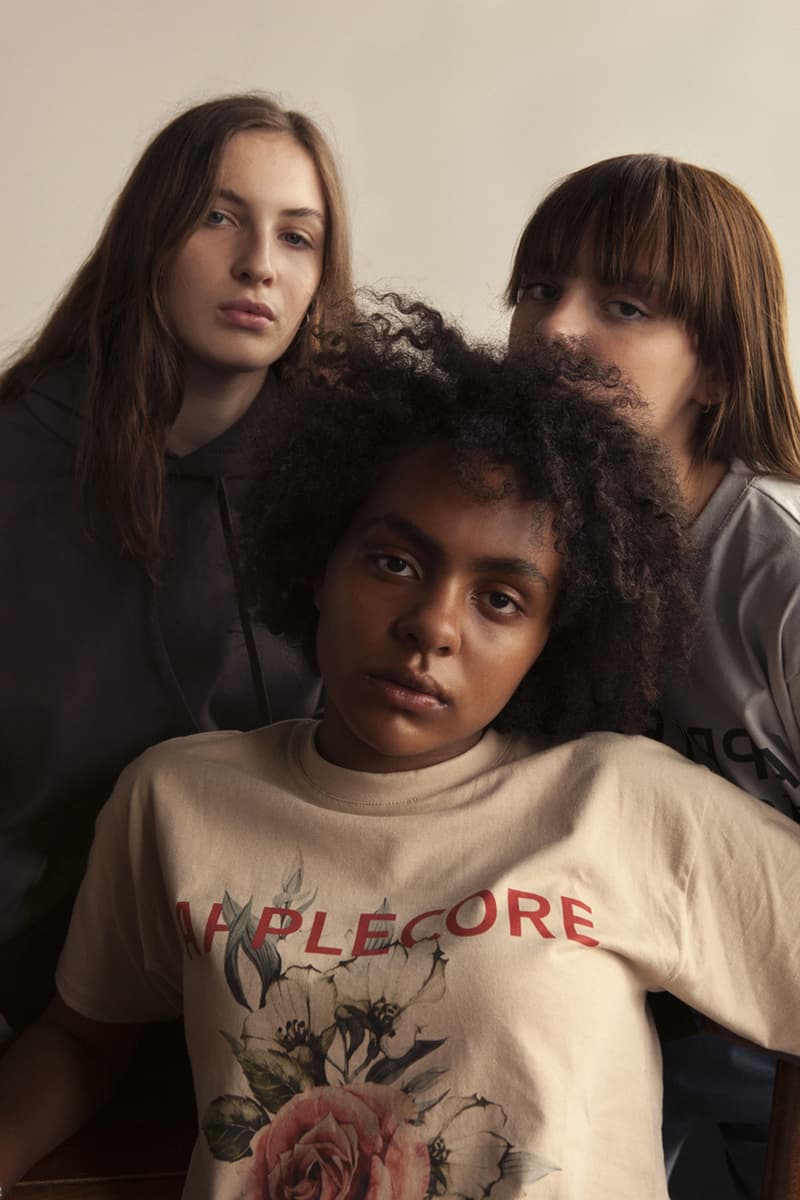 1 of 9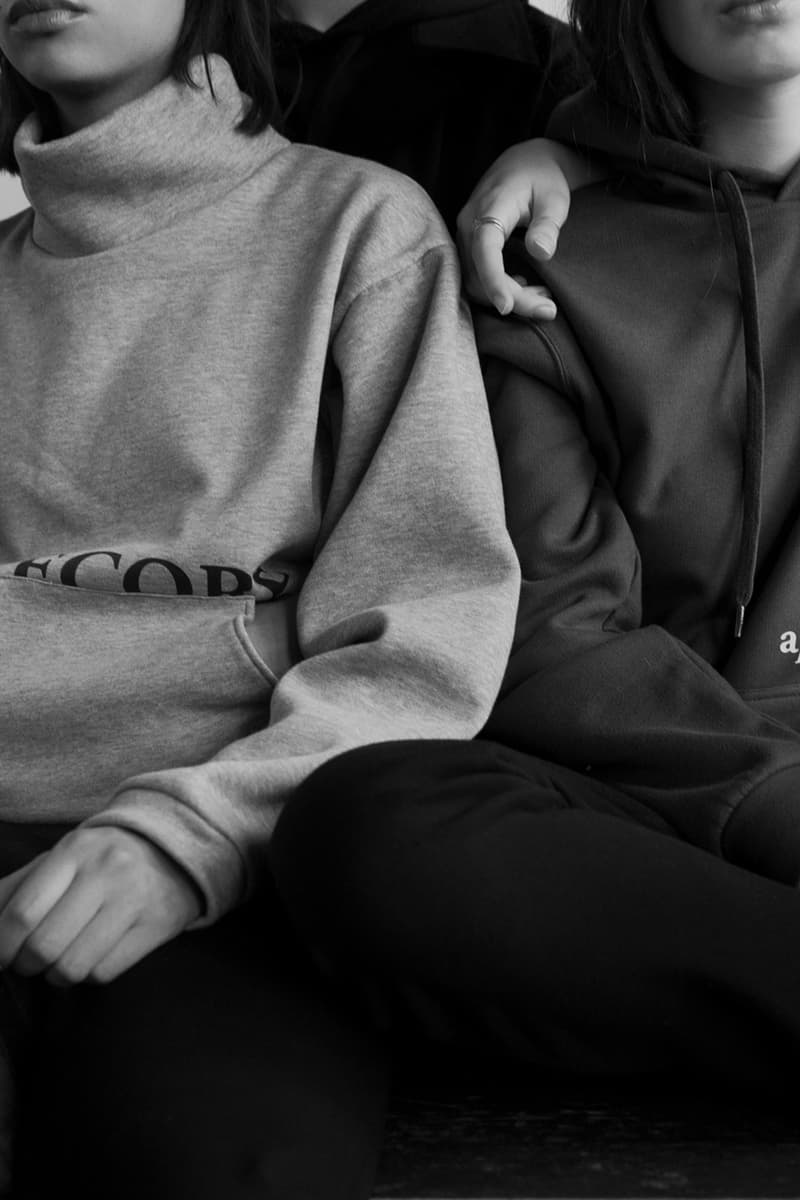 2 of 9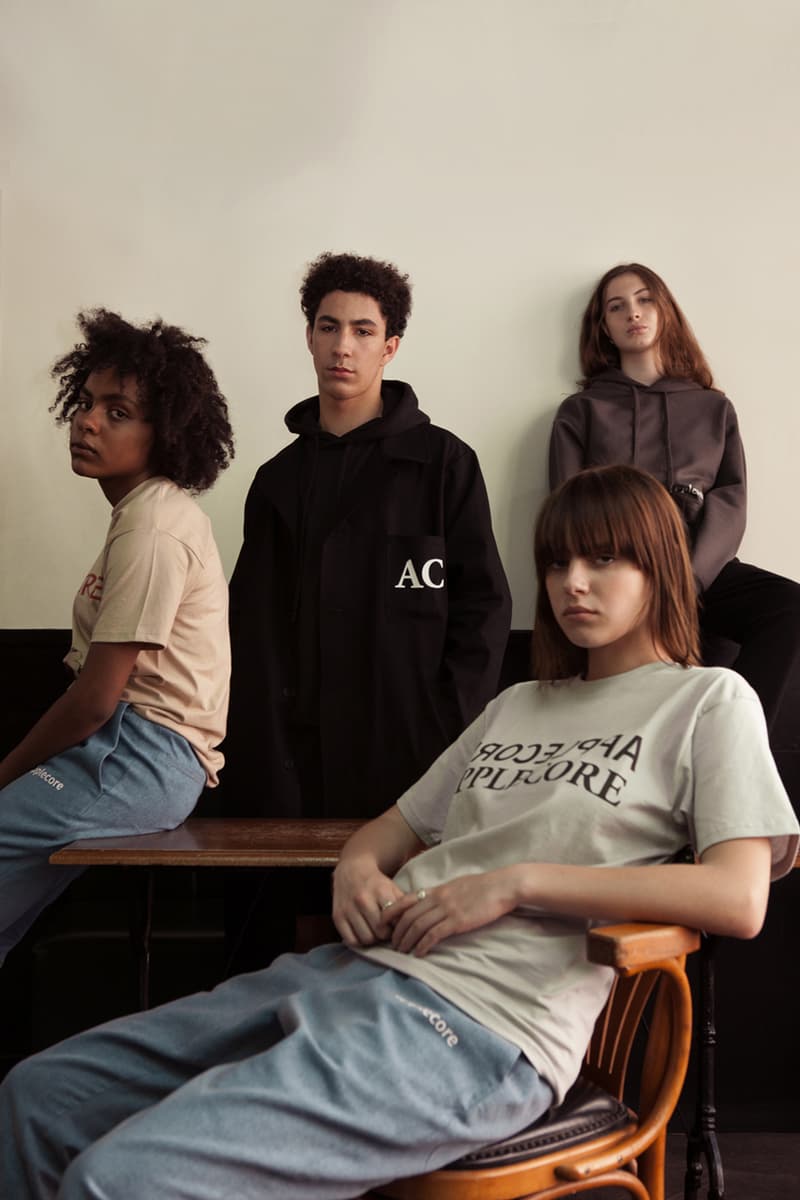 3 of 9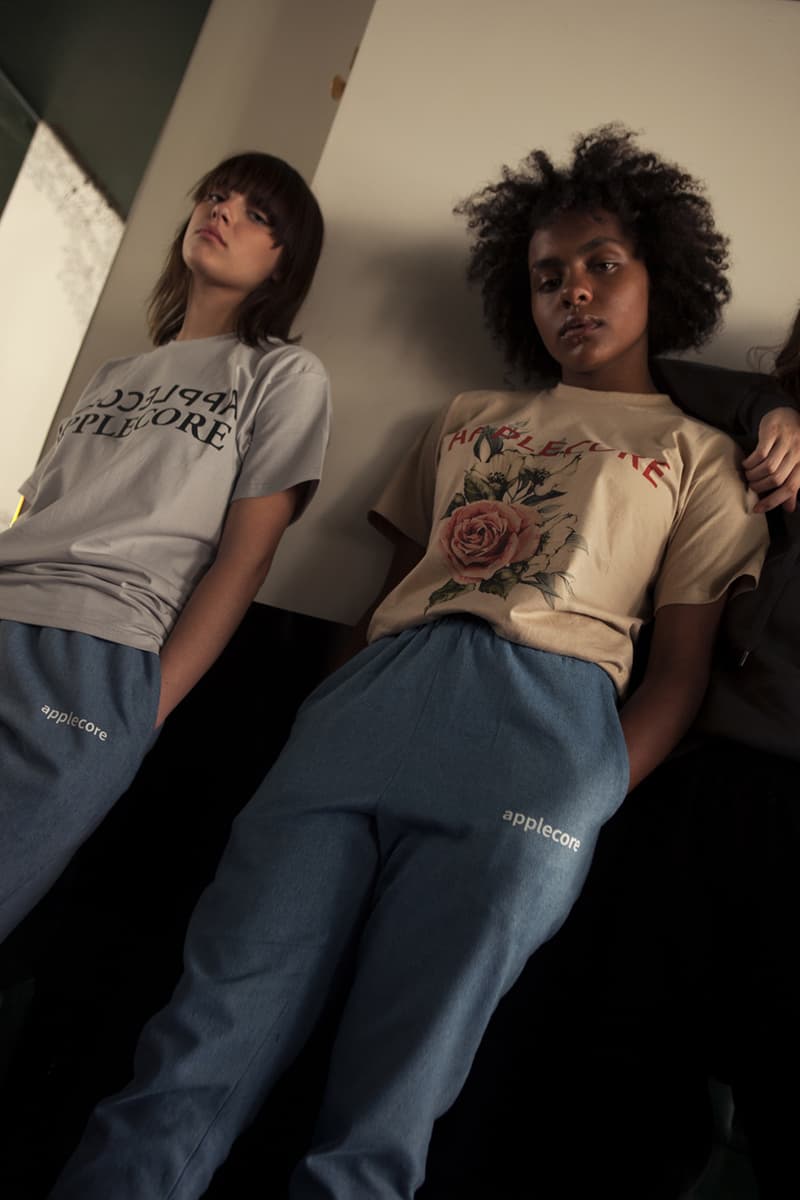 4 of 9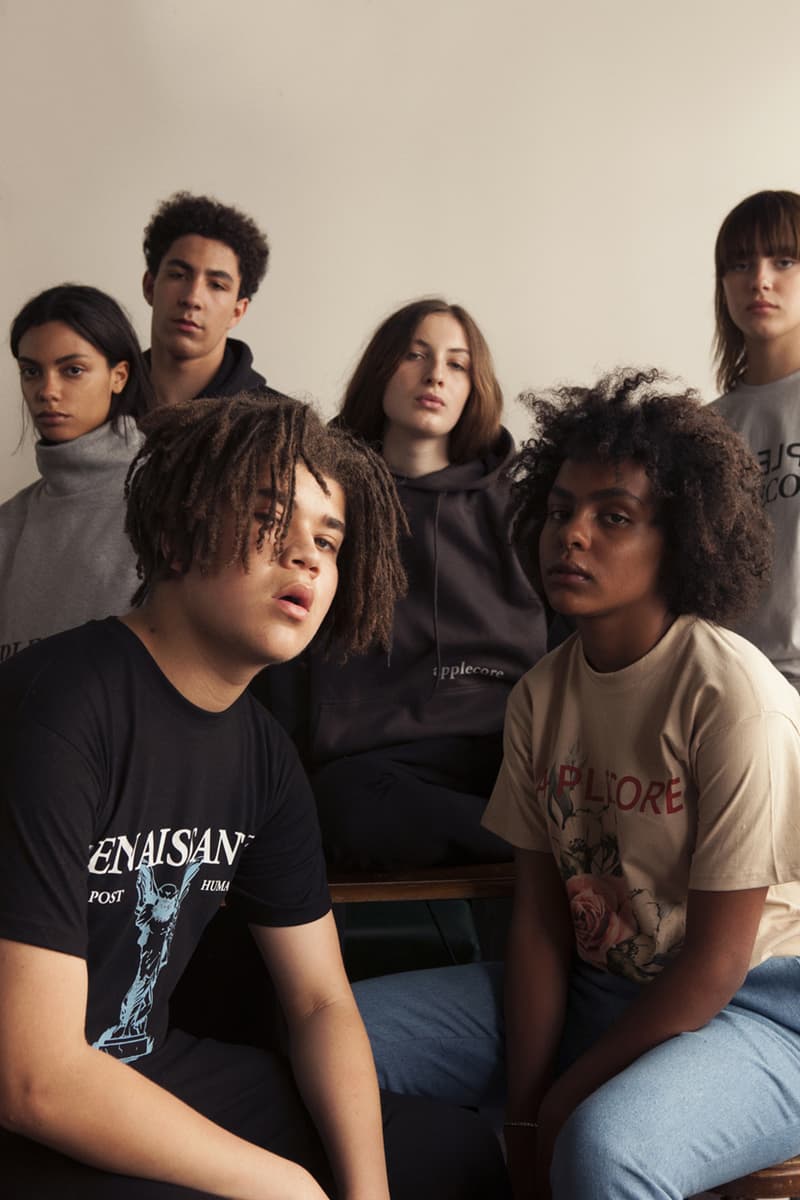 5 of 9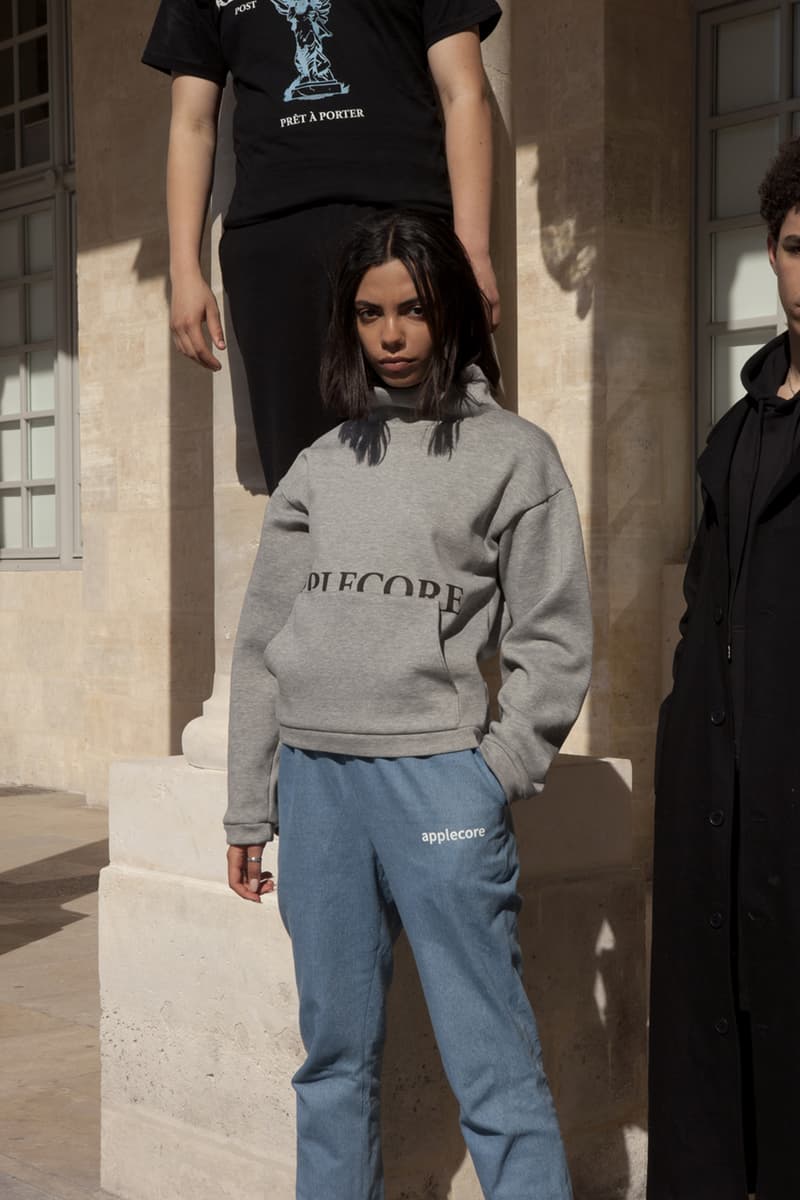 6 of 9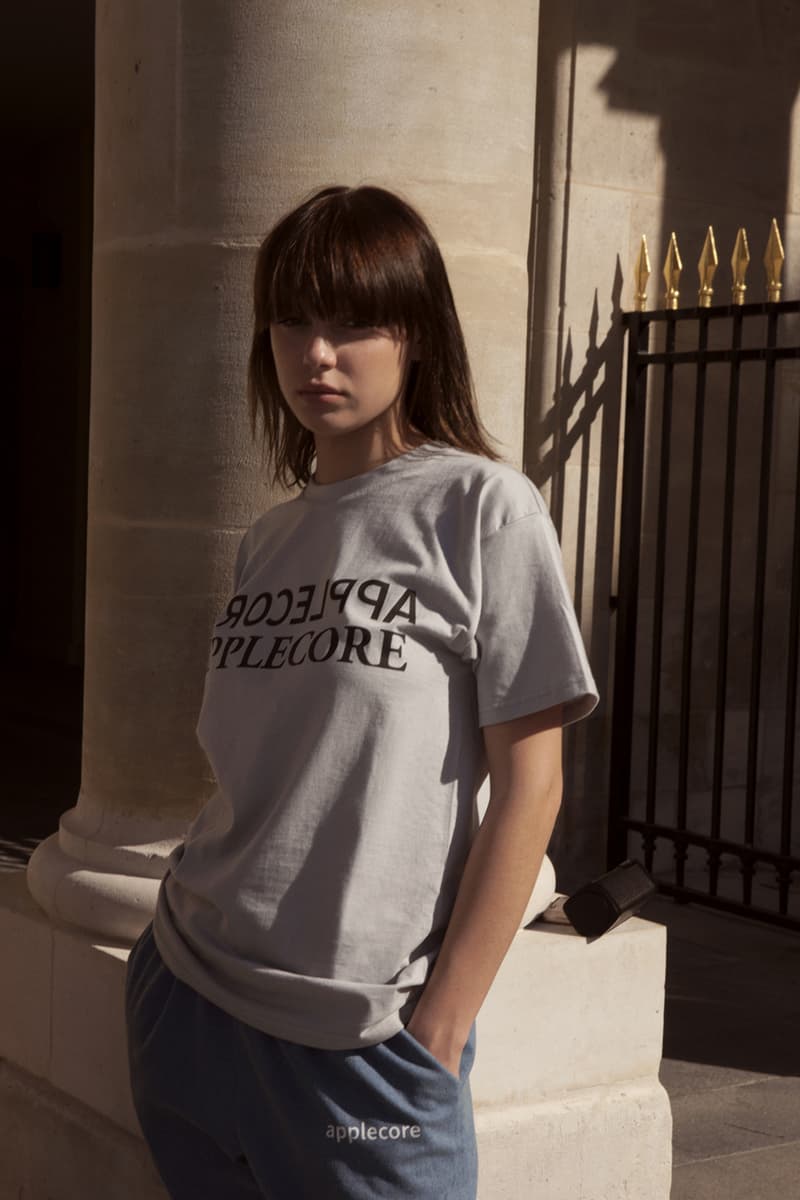 7 of 9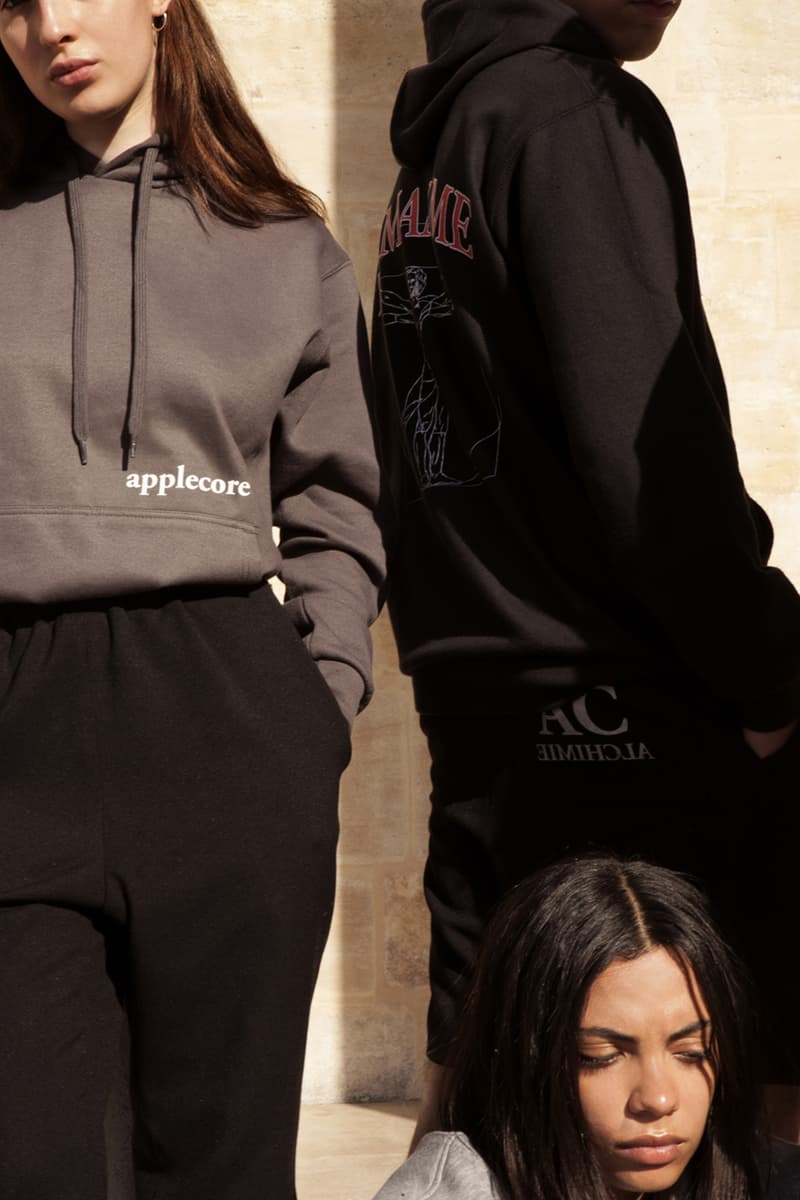 8 of 9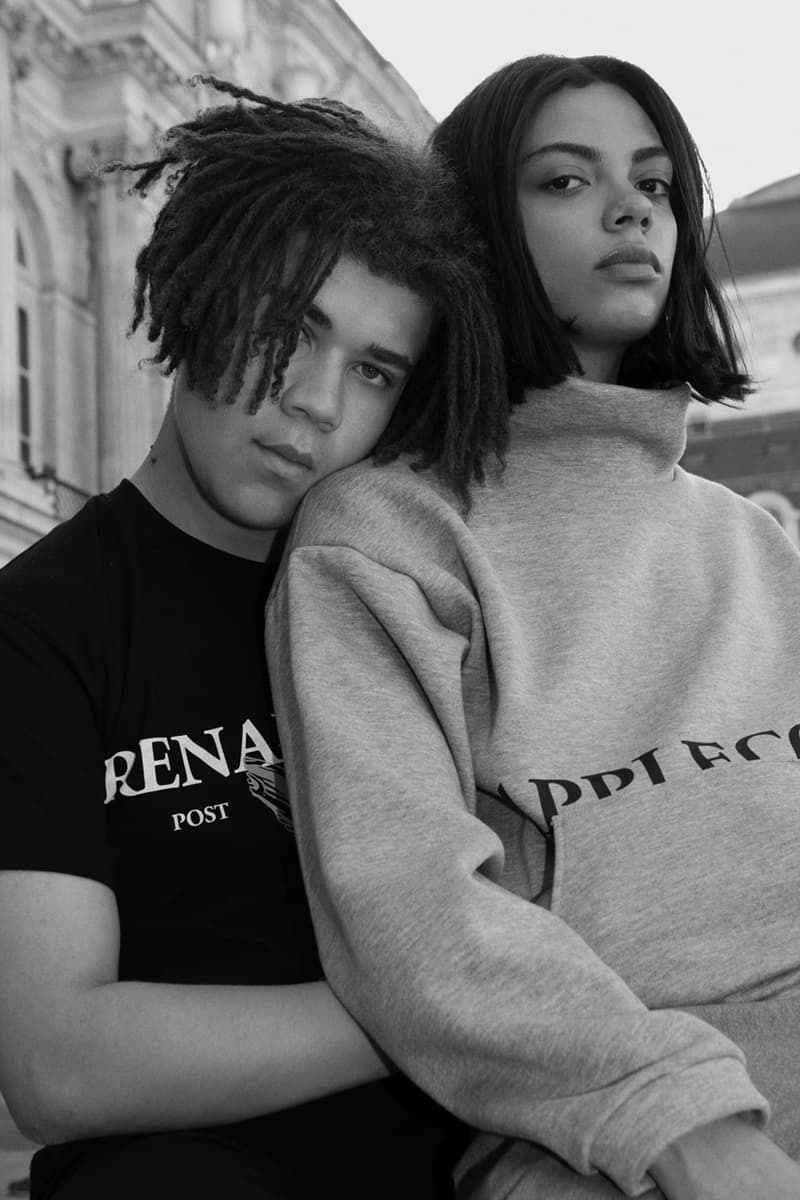 9 of 9
"There is a certain energy in the air, a vibe," said Paris' golden boy Vetements' Demna Gvasalia in a 2015 interview in reference to the City of Lights. Demna and the ubiquitous Vetements are the vanguards of the new fashion culture in Paris, but on the ground, there is an army of up-and-coming labels capturing the city's burning energy best. Amongst these is contemporary brand AppleCore, which debuted in the fall/winter of 2015 by a duo of creatives — Moriba-Maurice Koné and Steven Alexis. Combined, the pair's experience ranges from professional training at L'Institut Français de la Mode, to graphic design work with athletic powerhouses such as Nike and adidas.
These past, well-rounded endeavors are evident in AppleCore, a brand that didn't fumble or disappoint from its inception forward. Its sophomore season picks up where the former left off. A range of basics crafted in French ateliers, highlighted by minimal and symbolic graphics—at a glance, a collection of elevated streetwear offerings. However, in regards to high-fashion's of-the-moment fascination with streetwear and culture, the AppleCore duo bring what many cannot, authenticity. As co-founder Kone puts it, referencing an apple of course, "The rest of the fruit has a good taste but disappears very quickly — just like trends — but the core remains."
To coincide with the brand's launch on HBX, we sat down with Moriba-Maurice Koné and Steven Alexis to discuss their creative beginnings, thoughts on the current state of fashion as newcomers, and Paris's newfound energy. Accompanied by a HYPEBEAST exclusive editorial and in continuation with the duo's homage to the city that drives them, AppleCore enlisted six Parisian youths making waves in the city to showcase the spring/summer 2016 "Humanisme" collection.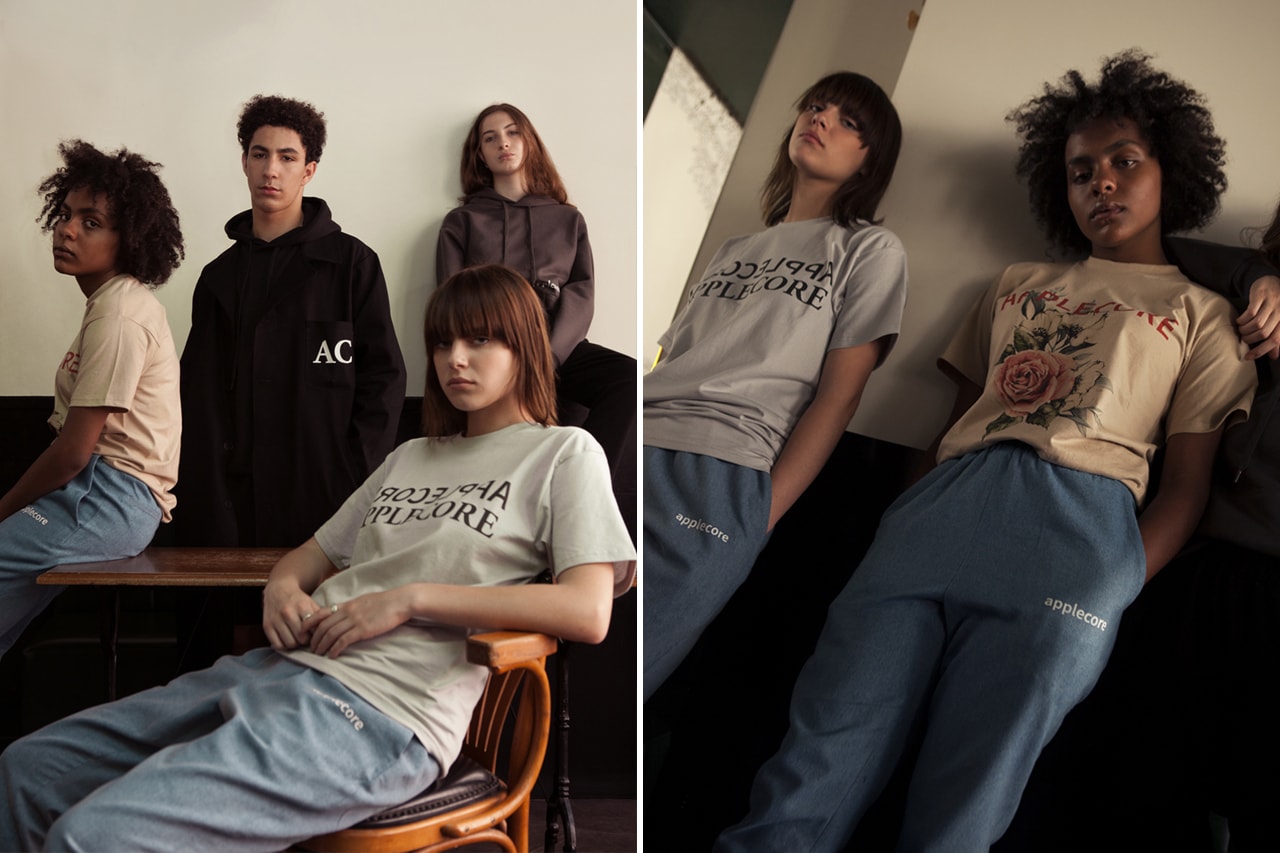 As far as AppleCore is concerned, we don't want to put our brand in any box, simply because we don't think about that.
What was the defining point that led to the launch of AppleCore?
MK: Back in 2015, I couldn't stop thinking about making a new brand. I was following Steven's previous projects and felt kind of an alchemy. I told him about my desire to make a collaboration mixing our two generations, our two visions. It was very important for me to showcase a talented young man after the lack of support I felt at the beginning of my career.
SA: We knew each other for a few years. Moriba was looking for newness and I needed someone with experience to build something strong. We had a six-month brainstorming to decide what we wanted to do and announced our collaboration In June 2015.
What is the inspiration behind the name AppleCore?
MK: Everything started from the "core" notion. We were looking for a different name with deep sense. We finally chose AppleCore because we liked the metaphorical aspect from this word. AppleCore is the central portion of an apple, the portion that remains when all the part of the fruit has been eaten. AppleCore is the base, the essence. The rest of the fruit has a good taste but disappears very quickly — just like trends — but the core remains.
What are your thoughts on the "streetwear" genre and would you categorize AppleCore as such?
SA: Streetwear is currently trendy. It's part of my life, combined with my interest for luxury. A lot of brands with a high-end positioning try to appropriate streetwear style, but it doesn't look genuine. We know what we talk about and what we create. AppleCore is a new positioning. Not luxury, nor streetwear. It's a mix.
MK: Just like hip-hop, streetwear is part of pop culture. I grew up on this bridge between urban lifestyle and other cultural fields such as art, music, architecture, and of course high-end fashion. I have a very positive feeling about that.
As far as AppleCore is concerned, we don't want to put our brand in any box, simply because we don't think about that. We simply work on collections, we develop what we like in the more artistic way without thinking about streetwear or high-end fashion tags.
Being from Paris, how does the city influence your brand, if at all?
SA: Paris is a strong influence for me; it's my city, where I live. France is a country where creation and knowledge is a priority, whether in fashion as well as gastronomy, for instance. There is a new energy in Paris. I'm 22 and see young people like me become known for what they do. The six young creatives (Thaïs, Angelina, Donovan, Annabelle, Crystal and Clément) that we picked for this editorial represent this new France. Young, relevant and ambitious.
MK: The mix of people is incredible here (social, ethnic, age, style). We have so much diversity, this is pure gold. Paris is an epicenter of fashion, I respect and admire every major fashion designers who made it here such as Yves Saint Laurent, Rei Kawakubo or Martin Margiela. And a new wave is taking over now with Jacquemus, Vetements, AMI… This city also represents a challenge for us. Establishing our atypical profile in the French fashion landscape would be a beautiful achievement.
Can you give us a quick history lesson on the Renaissance and how it informs your Spring/Summer 2016 collection?
MK: The Renaissance is an emblematic movement from 15th century born in Florence, Italy. An era that translates another way of thinking, a quest for knowledge and the mastery of diverse art disciplines. We took inspiration from this state of mind and from artists of this century to develop our Spring/Summer 2016 collection. The Renaissance inspirations came gradually during its design process.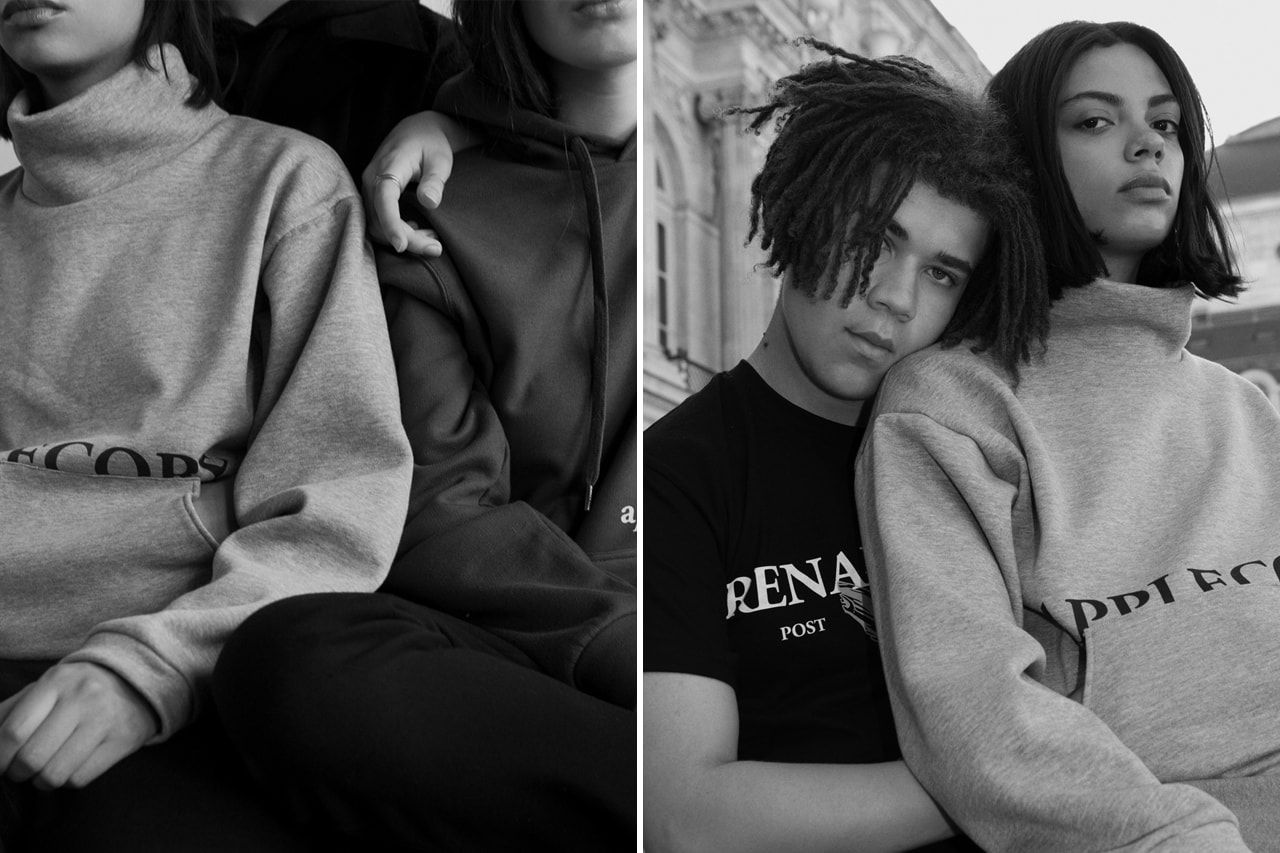 We will read about this moment in fashion history books.
What would be a dream collaboration for AppleCore?
MK & SA: COMME des GARÇONS.
With many designers and houses renouncing the fashion calendar, what are your thoughts on the current state of fashion?
SA: The fashion industry is currently flourishing. As said above, France is a country where creation and knowledge are a priority. Calendars are here to back it. Allowing time for designers to design is very important. I think we find ourselves in this movement.
MK: We will read about this moment in fashion history books. New designers in charge at the most prestigious houses, new calendar for some; I'm excited about this movement. This brings a new breath to fashion, things are moving. AppleCore will stick to the Paris Fashion Week calendar because we feel closer to this rhythm with our atelier and production. We will just ship stores a little bit before to increase our items' lifetime and make special projects throughout the year.
What's next for AppleCore?
SA: After this great recognition by Vogue Paris with an interview and an editorial published a few days ago, we are very confident about our development. We intend to grow season after season. We think about a fashion show, but not now. We'll make one when we'll feel ready.
MK: Our goal is to develop a quality network of international concept stores and department stores matching our image. We also would like to strengthen our brand in our city, Paris, and establish our atypical profile worldwide.
You can now purchase select pieces from AppleCore here.