Listen to Sasha Marie's New 'Current Mood' Mix
The Soulection DJ drops 45 minutes of Etta James-inspired music.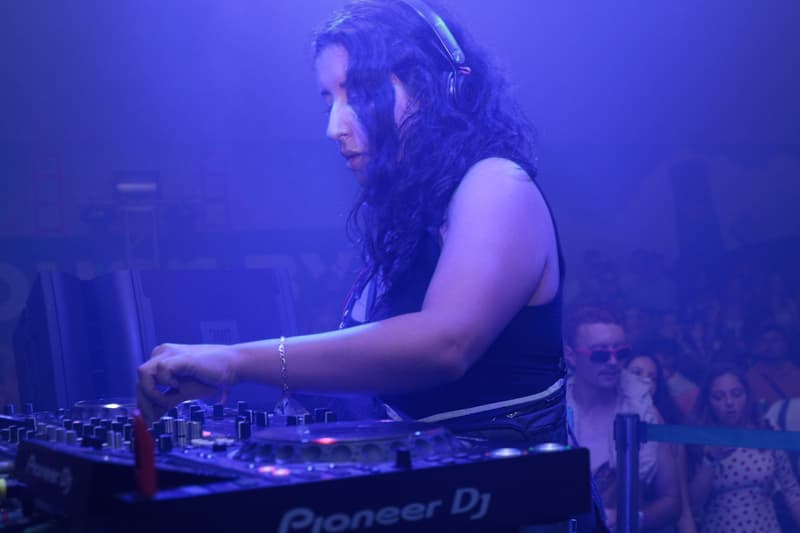 Offered today is a brand new mix from Soulection's Sasha Marie. Inspired by an interview with legendary singer Etta James, the San Diego native shares 45 minutes of music that represent her current mindstate and prepares her for the next stage of her life.
This mix is a compilation of songs that have truly been resonating with my mood as of lately. Current Mood showcases the many genres of music that I listen to on the daily: Jazz, Classical, Hip-Hop, Future and more.

The end of this mix includes a segment of an interview with Etta James that really spoke to me. She talks about her journey and how the ups and downs she's experienced throughout her life have shaped her. Those experiences allowed her to connect more with herself, her music, and the world around her. So put this mix on, have a drink (whether it be water or whiskey), write down your dreams, trust they will come to fruition, and relax. This mix was meant to help you transition into the next phase of your life.

We are all on this journey together.

All Love,
Sasha Marie
Sasha Marie – current mood Mix (Tracklist)
Its Possible – Piero Piccioni
Velvet – BADBADNOTGOOD
2. Winstons – Eyukaliptus
Blue Jean (Internet remix) – Lana Del Rey
affaire spéciale (Mora, Maria edit) – The Internet
Lofticries – Purity Ring
Dresser – 2 Chainz ft. Young Thug
Affection – SU NA
Out My Mind, Just In Time – Erykah Badu
4 Yu – Hypmos
Fotografia (Stan Forebee Remake) – Elis Regina
Girls – skater x j.robb
Stronger Than Me (Sigmund remix) – Amy Winehouse
Abigail – emune
Trynsmoke – KAYIN
Sunday Morning (emune flip) – salami rose
Sobriety [Asaiah Ziv flip] – sza
All or Nothing (BLEEK G. EDIT) – Kali Uchis
My Favorite Ladies (Adam Snow Remix) – MF Doom
Bibo No. Aozora – Ryuichi Sakamoto, Jaques Morelenbaum & Judy Kang
Blue – beatmachinearon
Apologize – Kanye West
La nuit – JOSEPH L'ÉTRANGER
Can I – Drake Ft. Beyonce
Way I Feel – feat_yagirl
B4 The Night Is Thru (Syd the Kyd RMX) – Jesse Boykins III