Devotion to Dior: Kris Van Assche Talks Streetwear and Sacrifice
What happened to his eponymous brand KRISVANASSCHE and why he's good friends with A$AP Rocky.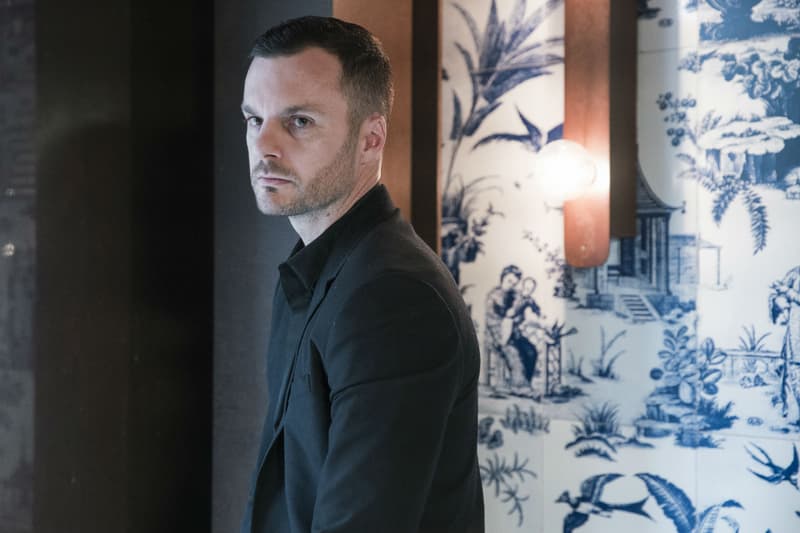 Kris Van Assche has been at the helm of Dior Homme for almost a decade, toiling away at the high fashion house and carving out Dior's name as one to be reckoned with in menswear. Originally from Belgium, Van Assche honed his skills at the Antwerp Royal Academy of Fine Arts before moving to Paris and immediately landing a job at Yves Saint Laurent — as Hedi Slimane's first assistant for the Rive Gauche Homme line, no less. Slimane then led the way to Dior, and Van Assche followed, assisting in Dior Homme's founding. Merely a few years later, Van Assche was named its artistic director in 2008.
Since then, the Belgian has defined luxury menswear. Dior Homme has become known for its sleek take on tailored menswear, redefining the dated, bulky and ill-fitting suit to one that is suave and contemporary. Dior is one of the high-fashion houses that has successfully implemented a menswear line that can stand on its own, separate from its womenswear offerings, and Van Assche is all to credit. Perhaps Demna Gvasalia can take note for Balenciaga?
But Van Assche's biggest achievement is probably his ability to reinterpret Dior's enormous archive through the lens of his own creativity and style, and then translating that to the high-fashion consuming masses. In fact, he's a master at making clothes relevant and sought-after. "All of my work is about rethinking and reworking… re-purposing it for today" — A modern day storyteller, Van Assche sets out to tell a saga through the medium of clothing.
His devotion to the house of Dior is probably exemplified by his decision to close down his eponymous line, KRISVANASSCHE, almost a year ago. While devout fans mourned, it only made Van Assche's focus sharper. "Because I put my own eponymous brand on hold last year, more and more of my personality and my own style gets infused into the Dior Homme brand." He definitely brought in more personality for his latest show, which was heavy on skateboarding and punk influences, both of which Van Assche attributes to his own personal aesthetic and style.
We caught up with the designer during his stop in Hong Kong, where Dior Homme re-staged its 2016 fall/winter fashion show. The calm and collected Van Assche talked about his inspirations and thoughts on today's fashion landscape, while defining for us the meaning of luxury in the grand house of Dior. Pick his mind below, and make sure to check out the video component of our interview with the designer here.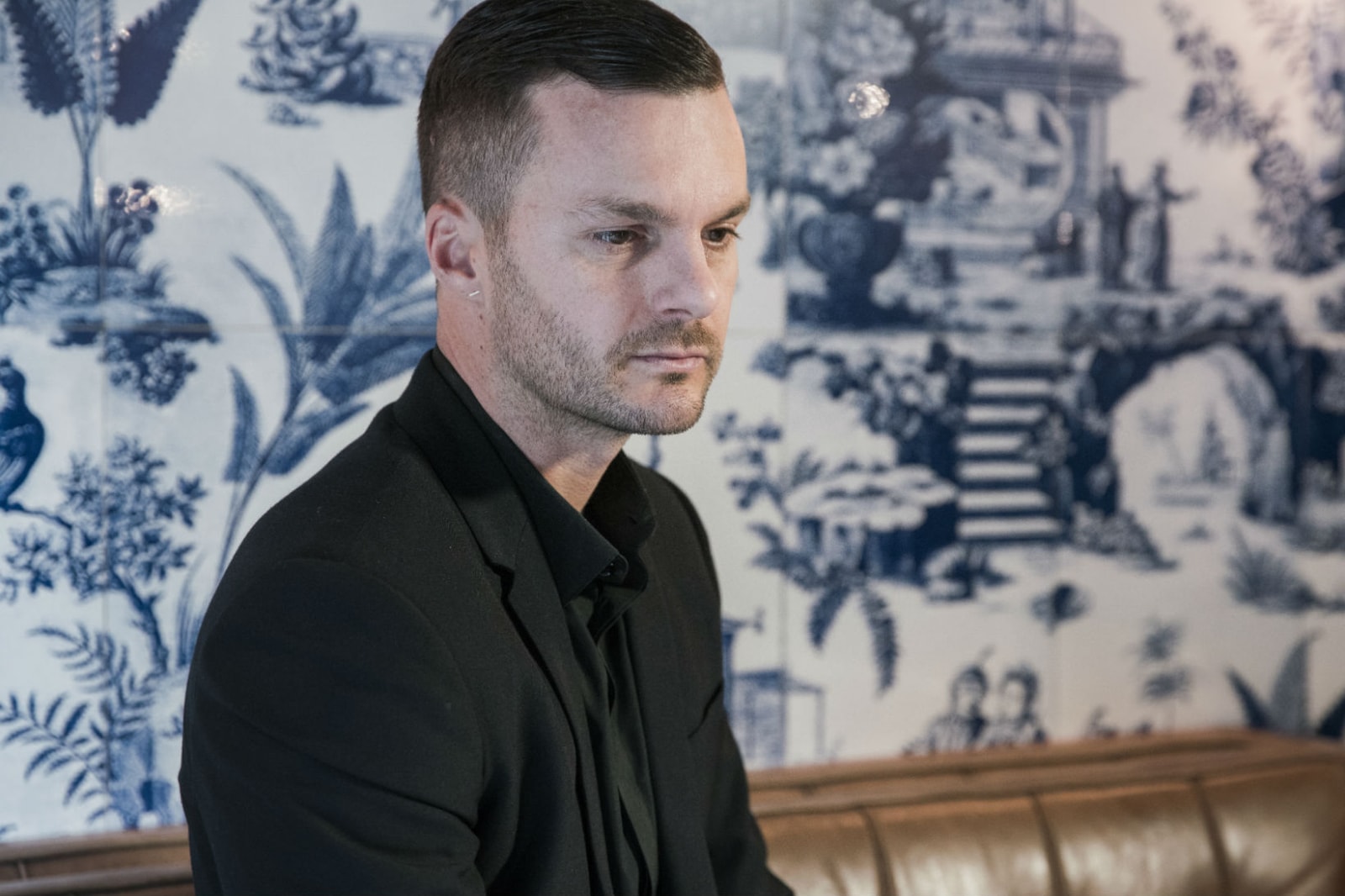 ---
In your own words, what is Dior Homme?
Dior Homme is actually a little bit like my own work — contrast between tradition and creativity. I want to create fashion, which involves a lot of innovation, but I also have to balance it with a house that has a lot of heritage and know-how. It is essentially a fight, but an inspiring one.
What do you think you've brought to Dior Homme after nine years?
When I got to Dior nine years ago, the first question was, "What is Dior Homme supposed to be about?" And for me it was supposed to be a men's division of a luxury house. I wanted to focus on the luxury aspect, balancing the know-how in a contemporary and modern way. To do that, I put a lot of emphasis on the ateliers and tailoring. Now that the luxury aspect is clear, I can focus on the younger, fashion side of things. Also, maybe because I put my own eponymous brand on hold last year, more and more of my personality and my own style gets infused into the Dior Homme brand. I think the last show was the most evident because of the sportswear and streetwear influence.
What is menswear to you?
Menswear for me is about codes, whether Wall Street codes, skater codes, or new wave codes. Men like codes, men like certain types of uniforms and they like to belong to groups. And I find it very interesting to take these codes, letting them fight to create something new. In a way, work-wear became skaterwear and I am making it into high fashion. I opposed the romantic tailoring of new wave with the sporty codes of skating, creating something radically new. Even if all those influences are souvenirs from the '80s and '90s, they should become something new and cool for today. Fashion isn't about taking codes or ideas and simply putting it on today's stage, it's about taking them and reinventing them, re-purposing them for today. All my work is about rethinking and reworking.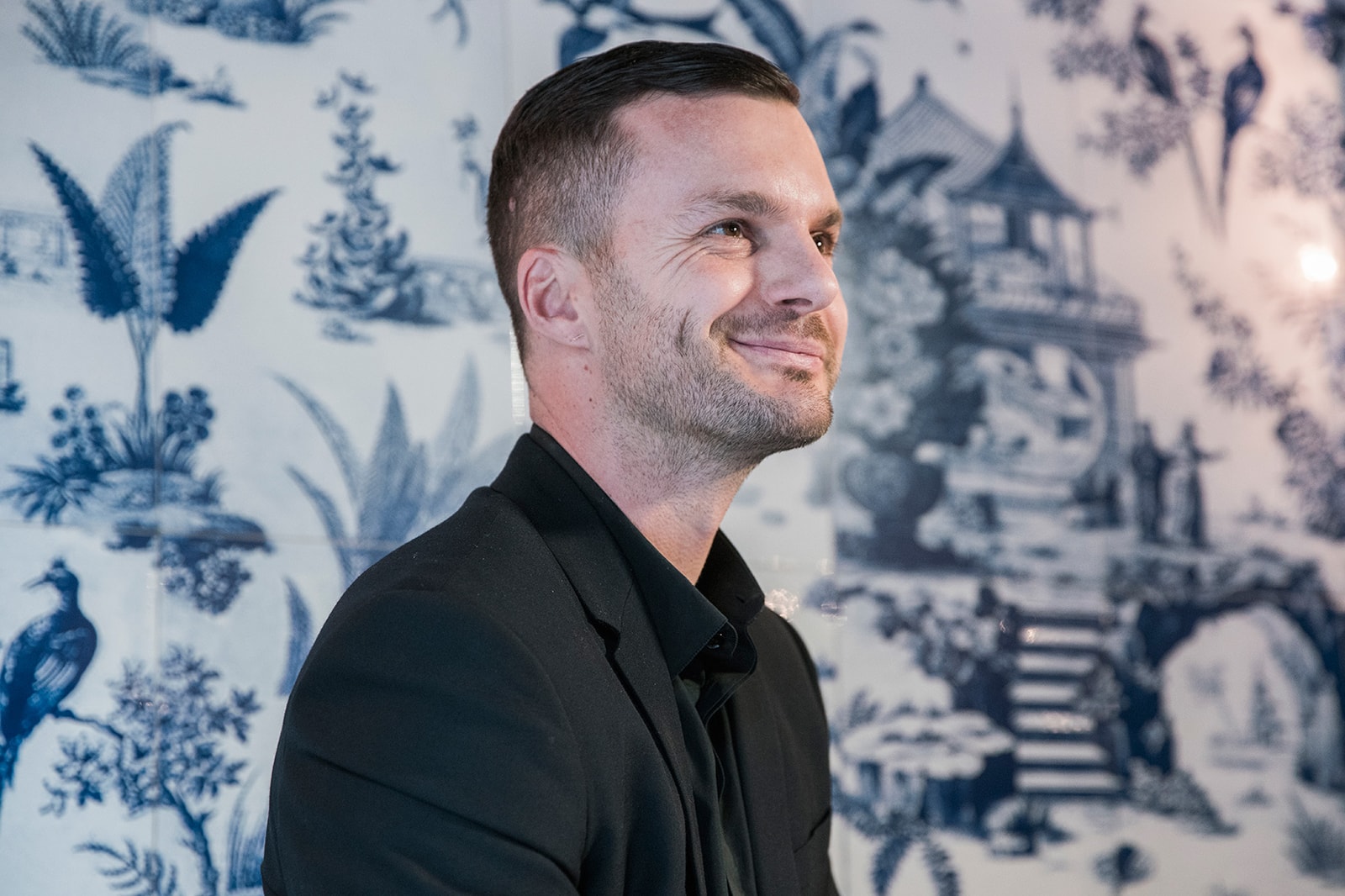 You've enlisted A$AP Rocky and Robert Pattinson to be the face of Dior Homme. How did you choose them?
Well, in a very personal way they have to feel right to me, and fit how I see the brand. They are representing my brand and my work so I have to be comfortable with them. Even though A$AP Rocky and Robert Pattinson seem like very different people, they're similar in that they both have a kind of rebelliousness to them. A$AP Rocky I know quite well because we have met several times and he is a lot of fun. I like him as an artist and a person, he is interesting, polite and warm, but there is also something very rebellious about him. He is also very into his own style, pushing over codes and that is something I always like. Robert I have only met a couple of times, but he is almost like a classical person. There is something very sartorial about him, and he can represent the classic side of Dior but wth a very contemporary and rebellious aspect.
How do you think social media has impacted fashion?
Social media has impacted fashion in a very positive way, but the tricky thing is that everything has to be instant and very clear from the start. There is no place for depth or subtlety, so i think real journalism is still an absolute necessity. It's important to go deep into something for the people who want to learn more about the story. But things like Instagram are super positive because it gets a message out to a huge audience. There is a good side and a bad side, but it's really about balance. You have to take the time to do real interviews and in-depth stories with magazines in order to get the message out there. This is a reason why we are brought the show to Hong Kong — to show the story. It's not just clothes on hangers, there is a real story behind my designs. Fashion shows are like a little movie, but with pictures, you can get them anywhere.
How do you feel about the recent changes in the high fashion landscape with brands adopting a "see now, buy now" philosophy?
The further fashion goes, the more that one rule doesn't apply to all brands. I guess every house needs to figure out what feels right for the brand. For Dior, we are a high-end luxury house, and luxury takes time. So the "see now buy now" philosophy does not apply to our brand. At the end of the day, luxury products take time to make and produce, and that is the difference between what we do and what mass market brands do. We are not supposed to erase that difference, because that is the difference.