Chrome Hearts Introduces Its Own Incense
The highlight of the LA brand's very first fragrance release.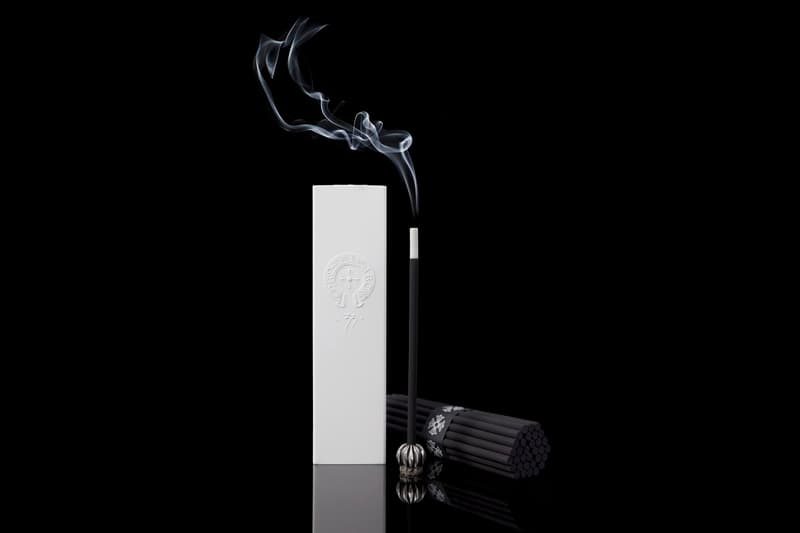 For the first time in its 28-year history, Los Angeles-based Chrome Hearts is introducing its very first fragrance collection. And the highlight of the upcoming release? The rock 'n' roll-inspired imprint's very own incense.
Echoing the label's aesthetic, the incense will come in a single fragrance — one that owners Laurie Lynn and Richard Stark, along with daughter Jesse Jo, have been honing over the past few months. Dubbed +33+, the scent is a bold blend of spices, leather, and wood and will come packaged with 33 sticks and a sterling silver holder to boot. Naturally, the sticks come wrapped in the brand's signature cross motif while gothic script decorates the packaging itself.
Chrome Hearts' +33+ incense will soon be available exclusively at its 24 storefronts while perfume, roller oils, candles and scented nail polish are soon to follow. Full incense packages will run you $200 USD while stick refills will go for $100 USD.