Basquiat's 'Untitled' Sets New Sales Record at Christie's Auction
Bidders also passed on an Andy Warhol.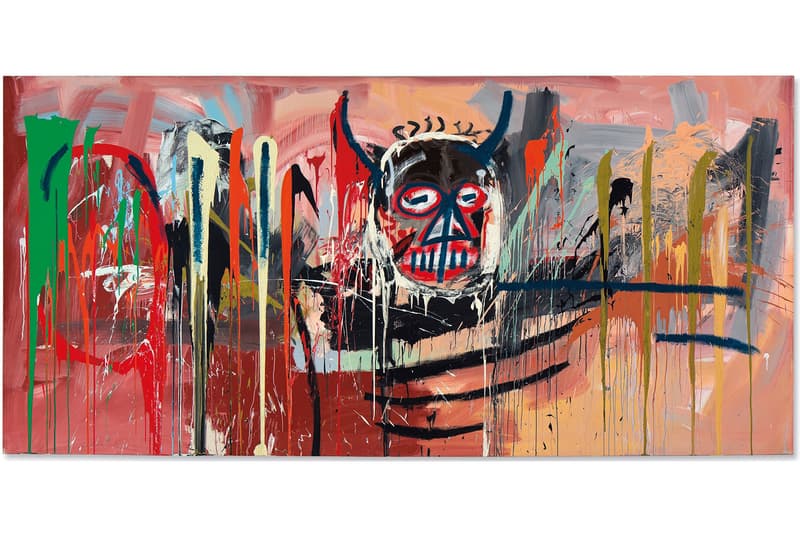 Basquiat's Untitled (1982) has set a new sales record for the artist, netting $57.3M USD with premium, at Christie's postwar and contemporary evening sale. The piece was bought by a Japanese collector, the same collector also made a splash when they bought up contemporary artist Richard Prince's Runaway Nurse for $9.7M USD, an auction record for the artist.
The night was an overall success for the auction house, as the sale-through rate reached 87%. This was seen as a marked improvement over the previous night's sale, where only 66% of the works sold. While this news bodes well for the art market, there were still warning signs: Warhol's Liz — a screen-printed portrait of Liz Taylor — was passed on entirely, while Mark Rothko's No.17 sold for a modest $32.6M USD with premium (it was estimated to sell for between $30-40M USD). Price points were also kept conservative across the board, with Christie's marking most of the work's at 80% of their value in order to attract bids.
Overall, the night was a success for the auction-house, who has made concerted efforts to court and attract Asian buyers and collectors, while the total $381M USD bodes well for the postwar and contemporary art market.