Under Armour Cashes in on Steph Curry's Shooting Skills With Numerous 3-Second Ads
How many ads do think Under Armour will release in total?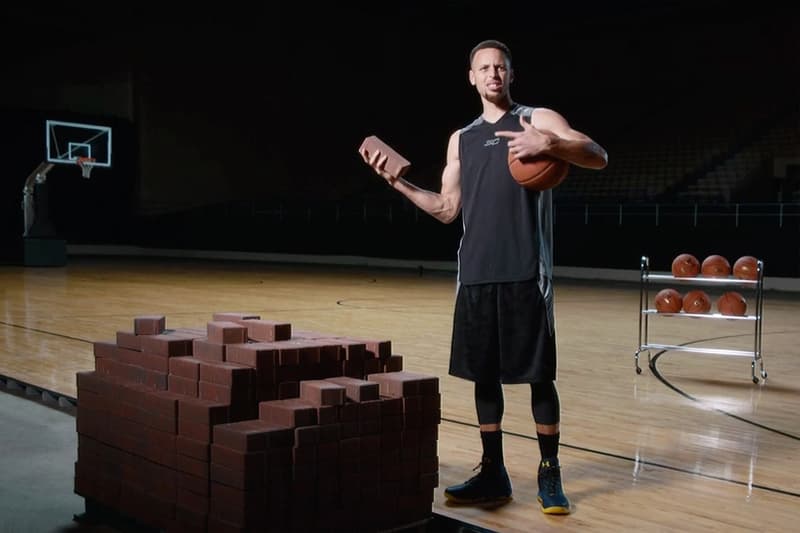 The NBA Playoffs are in full swing and the reigning champions, the Golden State Warriors, are going in as favorites to win back-to-back titles. Currently, the likely MVP, Steph Curry, leads the Warriors in Round 1 against James Harden and the Houston Rockets with a tough Western Conference to follow up if they win the series.
Resulting from Curry's shooting success, Under Armour has launched a playoff campaign where a new three-second ad will be released, via Twitter, each time Steph drains a 3-pointer. Despite the playoffs being in their beginning stages you can expect Under Armour to unleash quite a few ads with Curry essentially shooting lights out from deep. Check out a taste of what to expect below.
In the playoffs, we are dropping a 3-second Curry ad every time @StephenCurry30 drops a 3. #BreakTheGamehttps://t.co/V2ar9GMFh1

— Under Armour Hoops (@UAbasketball) April 16, 2016
First 3, first @StephenCurry30 3-second ad. #BreakTheGamehttps://t.co/8vHt5VZGRz

— Under Armour Hoops (@UAbasketball) April 16, 2016
It's good to be prepared. #BreakTheGamehttps://t.co/8opecFTleW

— Under Armour Hoops (@UAbasketball) April 16, 2016