PUMA Sees a Sales Growth in 2016 Thanks to Rihanna
The Bad Gal has the Midas touch.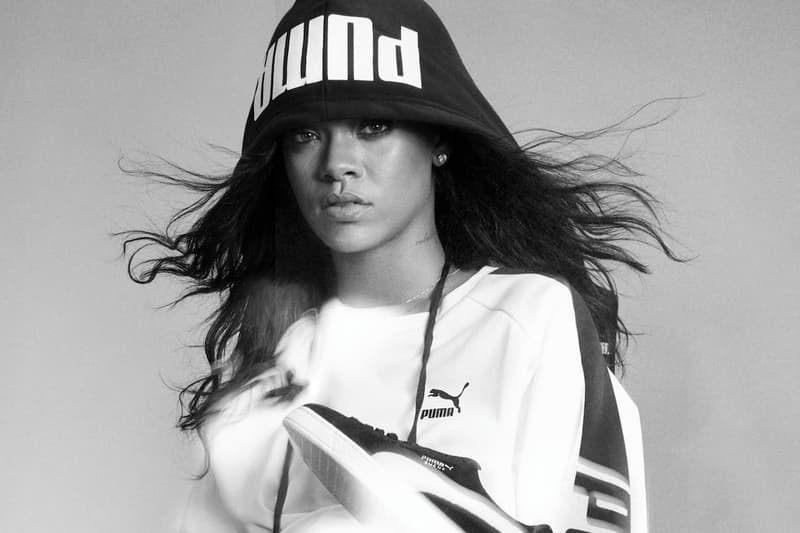 PUMA has reported on its first quarter statement for 2016 and sales are up 3.7%, nearly $975 million USD (+7.3% currency adjusted), with the footwear category being the main growth driver and a "strong momentum in women's business."
According to the company's brand and marketing takeaways:
One highlight for PUMA in the first quarter was the FENTY PUMA by Rihanna fashion show at New York Fashion Week in February. A series of styles for the female consumer have been launched successfully, both in collaboration with Rihanna as well as in our inline collection. Key footwear styles such as Creeper and FENTY Trainer sold out within weeks or days.
Rihanna has been leading the creative direction for the brand since 2014 and highly-covetable items from her Fenty line have been known to resale for $1,000. PUMA CEO Bjorn Gulden stated, "The women's business helps on the men's side too. Rihanna opens the door." With RiRi being hailed as the most marketable celebrity, it's no surprise that her association with the brand has helped it thrive. PUMA also confirms the positive forecast for the rest of the year through new marketing concepts and innovative products.