POLLS: Who Could Replace Zack Snyder as Director of the 'Justice League' Franchise?
One of these hypothetical replacements could be what DC needs to conquer Marvel.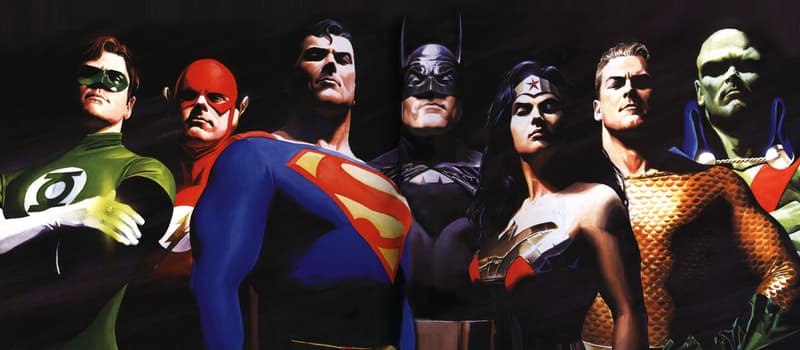 DC's Batman v. Superman: Dawn of Justice soared to a blockbuster opening weekend, earning over $160M USD domestically and upwards of $400M worldwide, making it the most successful DC Comics film to date, the biggest March debut of all time and the seventh-biggest opening weekend in film history. This is all in spite of widespread critical derision: as of this article's writing, the film rates at a pretty dismal 29% on Rotten Tomatoes, while backlash from the film's doom-and-gloom atmosphere has resulted in the studio ordering tens of millions of dollars' worth of reshoots for Suicide Squad after test audiences said the film was no fun; elsewhere, a fan-made petition to boot Zack Snyder from the directorial helm of the Justice League franchise has accrued nearly 15,000 signatures.
This poses a rather contentious conundrum for Warner Bros. Studios: firstly, do they place full trust in Snyder's creative vision for the series as a sure-fire money-maker, in spite of backlash from fans and critics alike, or should the studio listen to the petitioners and naysayers and replace the series' director?
The second question, quite simply, is who would replace Snyder?
There were many big names bandied about the Hollywood tradewinds as to who would direct the DC Universe's cross-over Universe's franchise before Snyder was entrusted with the reins, but the possibility of a power vacuum means that all bets could potentially be off. HYPEBEAST has thus gathered five names it would be interested to see on the back of the director's chair, should Snyder get the boot at any point during the franchise's production.
As always, let us know if we left off any obvious contenders and be sure to cast your vote in the poll below.
Ben Affleck
Or should we say Oscar-winner Ben Affleck? The Good Will Hunting and Argo star is rumored as a possible director for the first standalone Battfleck flick set after the events of BvS, and it would be interesting to see if Affleck could don the actor-slash-director cowl on a franchise of blockbuster proportions. For proof of Affleck's directorial ability to create and maintain tension, look no further than Argo's climactic airport scene.
George Miller
Miller is riding high on the wave of a red-hot 2015. Mad Max: Fury Road earned six statuettes out of 10 Oscar nods, including a rare Best Picture nomination for a sequel. Miller turned down the chance to direct Man of Steel 2, but he has expressed interest in making a superhero film and had even gone so far as to assemble a cast for a Justice League flick of his own before other projects took precedent, so who better to salvage the mess that BvS hath wrought?
Miller could bring his penchant for stylized visuals and over-the-top practical effects to the superhero genre, just as he did to Mad Max (above).
Rian Johnson
Rian Johnson's pedigree is unparalleled: not only is the young director slated to write and direct Star Wars Episode VIII, but he has proven his ability to produce darkly compelling neo-noir (see his directorial debut, Brick, for further proof) and science fiction with his work on Looper. This is to say nothing of his turn as director of three of Breaking Bad's most memorable episodes, including the legendary "Ozymandias."
Denis Villeneuve
Villeneuve may seem like a bit of a dark horse for a mainstream blockbuster like The Justice League, but the French-Canadian's recent track record of the Oscar-nominated Sicario, the criminally-underrated Enemy and critical darling Prisoners. His recent appointment at the helm of the forthcoming Blade Runner reboot shows that studios have confidence in Villeneuve's dark vision. Maybe Warner Bros. would be best to trust him, too.
Justin Lin
Lin's recent turn as director of the forthcoming Star Trek Beyond cements the fact that he can reclaim creative control of a series left without a leader, and the box office success of his work on the blockbuster The Fast & The Furious series is proof positive that Lin can convince movie-goers to pony up and pay for a film. This is not to mention Lin's experience working for hit TV shows: his recent work on Community and True Detective showcase versatility and breadth that could benefit the creatively imperiled series.
Poll
Who could replace Zack Snyder as director of the 'Justice League' franchise?
Ben Affleck
George Miller
Rian Johnson
Denis Villeneuve
Justin Lin