Kobe Sets New Record With $1.2 Million USD Worth of Merchandise Sold at Staples Center
Cha-ching.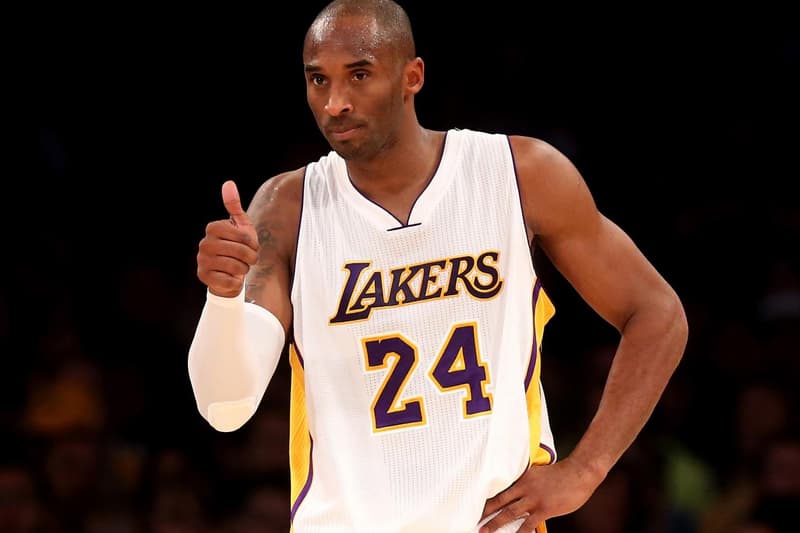 Kobe Bryant has broken and set many records during his 20-year tenure with the Los Angeles Lakers. However, he ended his career with one last salvo on Wednesday night when sales of his branded merchandise at Staples Center surpassed $1.2 million USD, setting a new bar for the highest single-day sales record for any arena in the world.
According to ESPN, the average fan inside the arena spent $61 USD on merchandise, with the average bill totaling $230 USD. Limited edition lambskin and Italian cashmere hats from the Lakers' high-end "24 Collection" — which 2 Chainz previewed here and were priced at $38,024 USD and $24,008 USD respectively — sold well, with only three out of a total 16 units left at the end of the night.
All pins, coins and jerseys also sold out by the end of the night, including an $824 USD jersey limited to 248 units. Only three of 24 Swarovski crystal-embedded leather jackets remained unsold, with the retail price of $5,824 USD. Including online sales, the total figure reached a whopping $2 million USD. If these numbers don't speak to Kobe's immense star power, we don't know what does.