T-Pain Calls His New "Look At Me" Visual One of His "Most Dangerous" Videos
A "turd-quality selfie video."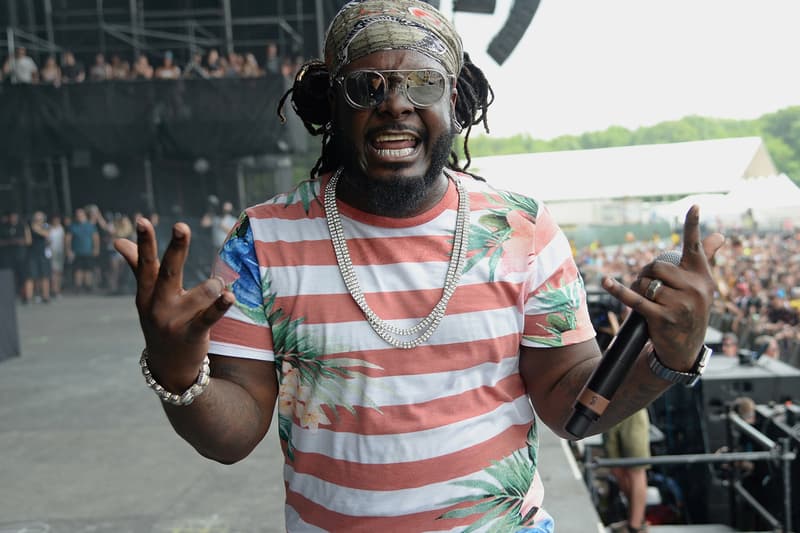 T-Pain has just dropped a video for latest song, "Look At Me." Debuted through Buzzfeed, T-Pain explains that today's clip was filmed entirely "on a cell phone in a pitch black room." Elaborating, T-Pain calls it a "very well-lit, turd-quality selfie video." In an official email statement to Buzzfeed, the veteran Nappy Boy singer says:
"We shot the video in complete darkness with only a few cue points, such as the sparklers in the VIP section scene, so we didn't die trying to take a selfie lol…This may very well be the most dangerous music video I've shot in a minute. I got kicked a few times. Fell once. Not my best moments."
The track was originally released a week back. You can view the visual for it above.