Skepta Reveals 'Konnichiwa' Tracklist
With works featuring A$AP Mob, Boy Better Know, and more.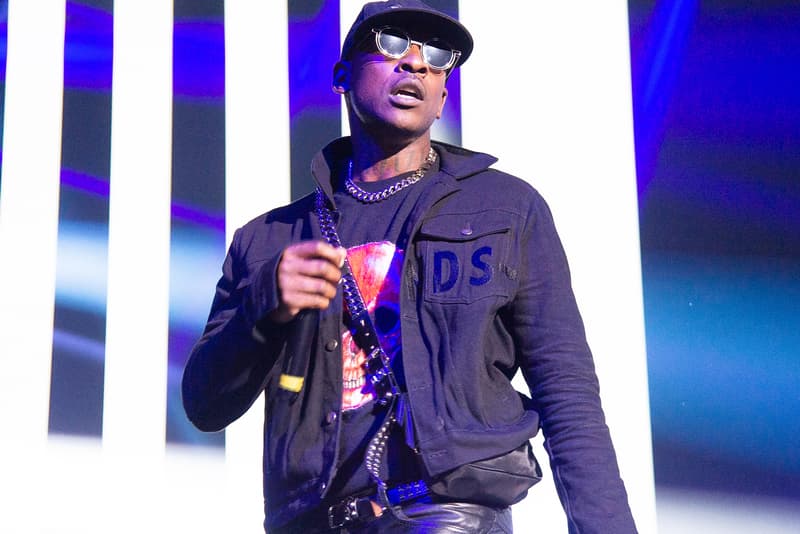 Grime kingpin Skepta recently took to Instagram to unveil both the artwork and release date to his forthcoming studio LP, Konnichiwa. Following suit, the North London MC has now revealed the full tracklist to his fifth album. Alongside recognizable tracks such as "That's Not Me," "It Ain't Safe," and "Shutdown" which feature the likes of brother JME and A$AP Bari, the list also consists of studio works that tie together his transatlantic connection. "Ladies Hit Squad" features rising Mob rapper A$AP Nast alongside London grime OG D Double E, whereas "Man" nods at London street and skate culture mainstay Laigon Life.
Tracklist
"Konnichiwa"
"Lyrics"
"Corn On The Curb"
"Crime Riddim"
"It Ain't Safe" (ft. A$AP Bari)
"Lukey World"
"Ladies Hit Squad" (ft. A$AP Nast + D Double E)
"Numbers (123)"
"Man (Laigon Life)"
"Shutdown"
"That's Not Me" (ft. Jme)
"Detox"
"Text Me Back"
(Potentially)
"Based on a True Story"
"Tracksuit Mafia"