The Casio G-SHOCK MR-G Limited Edition 'Hammer Tone' Is the Most Expensive G-SHOCK Ever Made
Hand-finished using an ancient Japanese metalworking technique.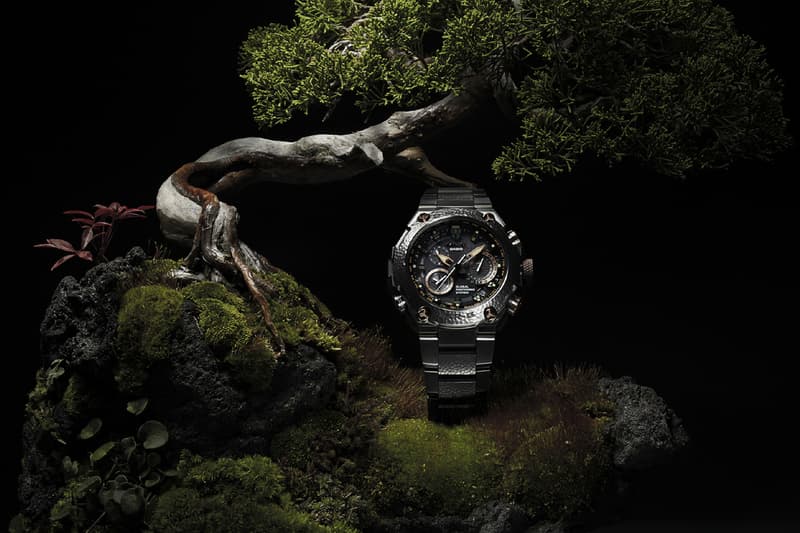 1 of 5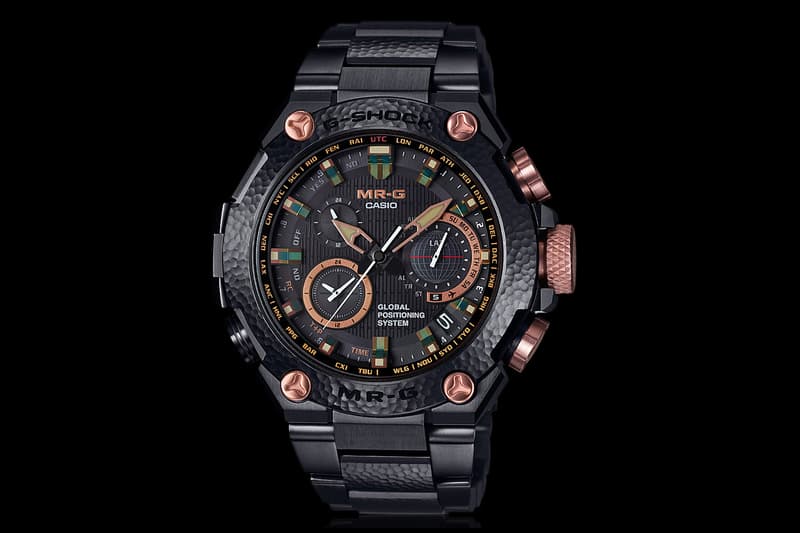 2 of 5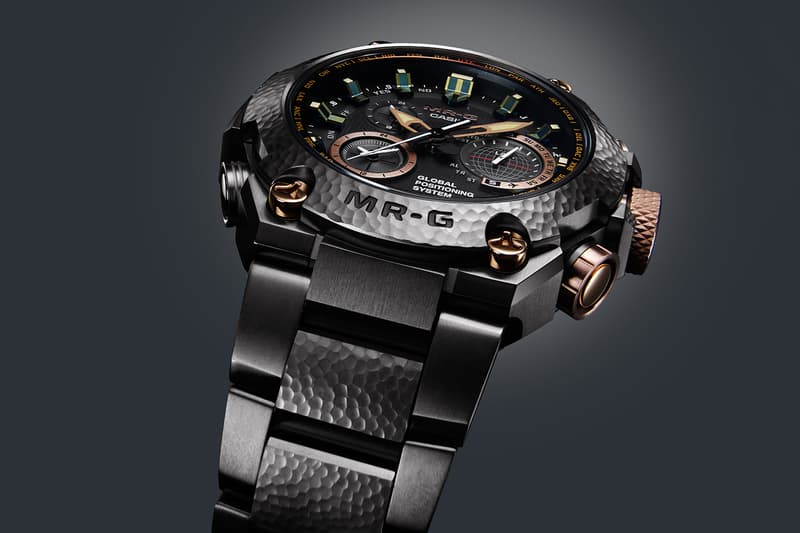 3 of 5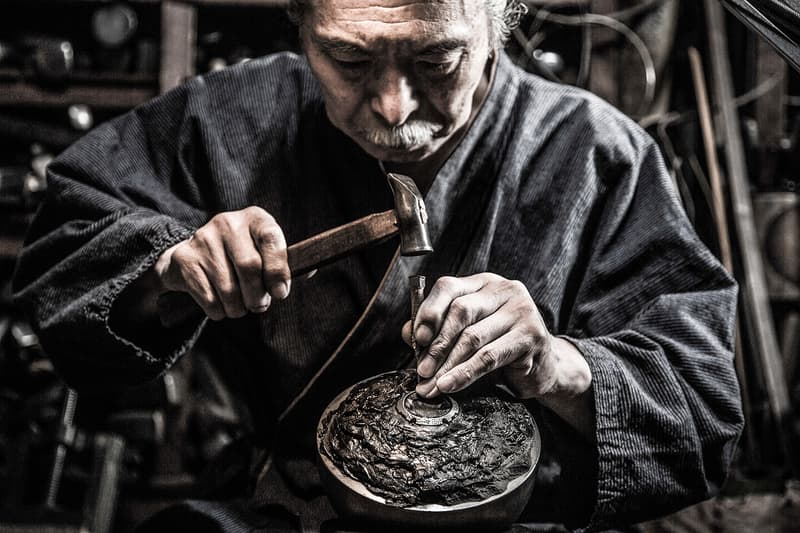 4 of 5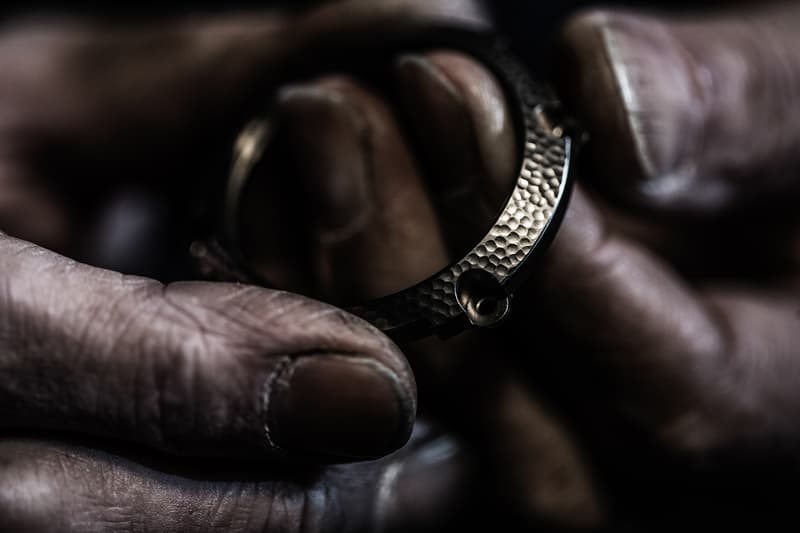 5 of 5
Casio G-SHOCK watches own a particular niche in horology — relatively inexpensive, they are almost indestructible and so jam-packed with instruments that they are often treated more as tools than as fashion objects. However, G-SHOCK has also endeavored to stretch its own capabilities with its luxury MR-G series, the last of which was last year's $6,000 USD MRG-G1000RT-1A. This year though, the new MR-G 'Hammer Tone' has surpassed that to the tune of $6,200 USD.
Created to celebrate the 20th anniversary of the MR-G series, the 'Hammer Tone' is solar-powered, water-resistant to 200m, shock-resistant, and incorporates features like a GPS world clock. What makes it worthy of its unprecedented price tag, however, is the use of the tsuiki hammered effect on the bezel, traditionally used on the hand guards of Japanese swords. Designed in collaboration with master metalworker Bihou Asano, the bezel itself is made of the oborogin silver and copper alloy (which translates to 'dusky silver'), while the crown and bezel screws are ion-plated with the akagane copper and gold alloy.
Limited to 300 pieces worldwide, you can relieve yourself of your savings for this curious blend of art and function, modernity and tradition starting from this July at Tourneau. For a more detailed breakdown of the watch, head to HODINKEE.