Tobias Rehberger Dazzles in His New Collaboration With MCM
Razzle dazzle them.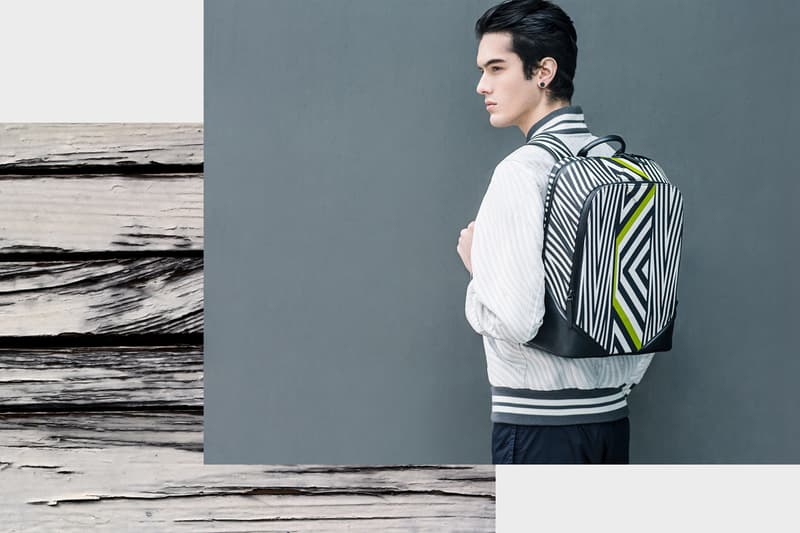 1 of 8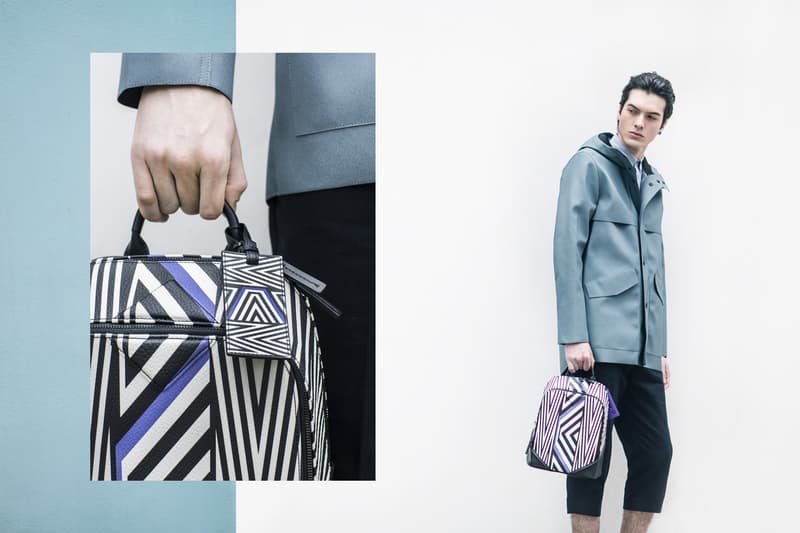 2 of 8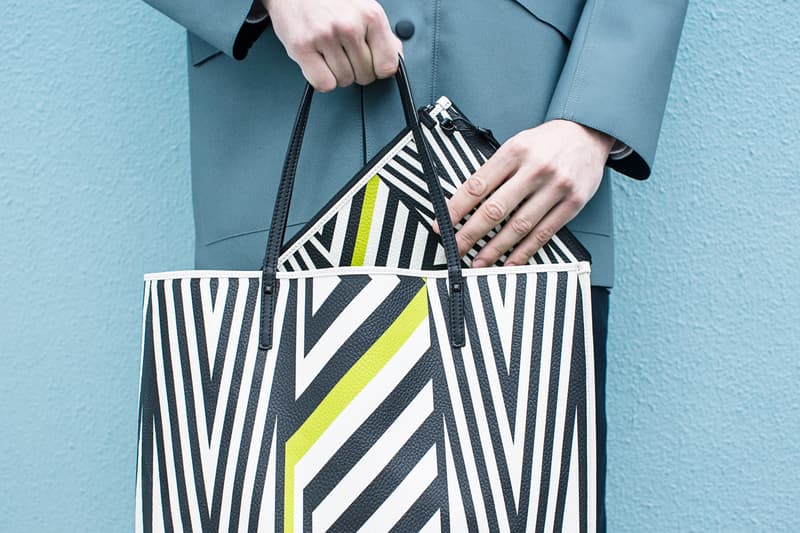 3 of 8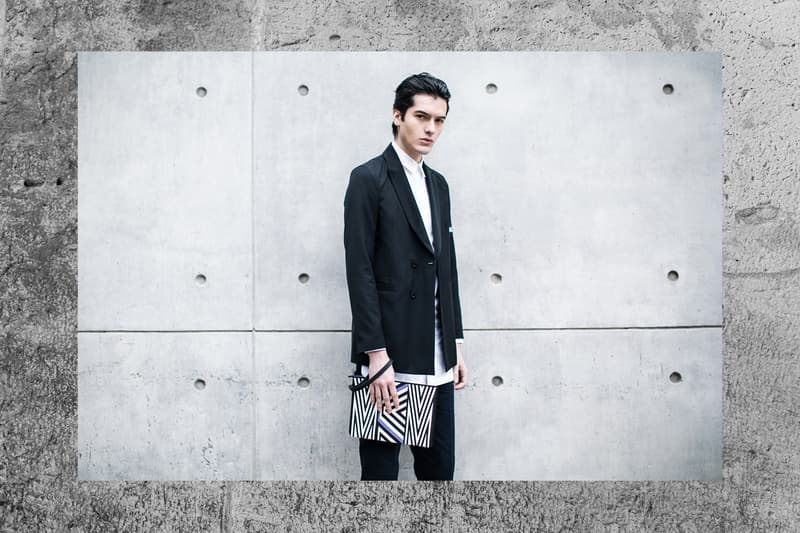 4 of 8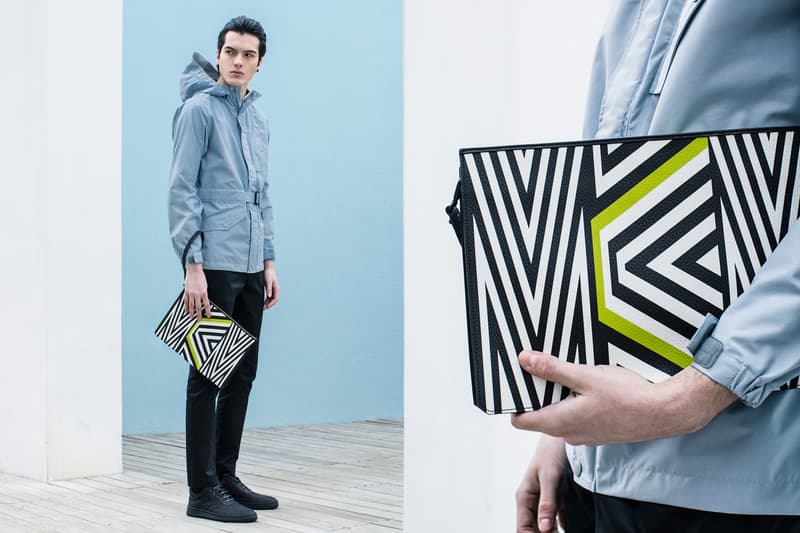 5 of 8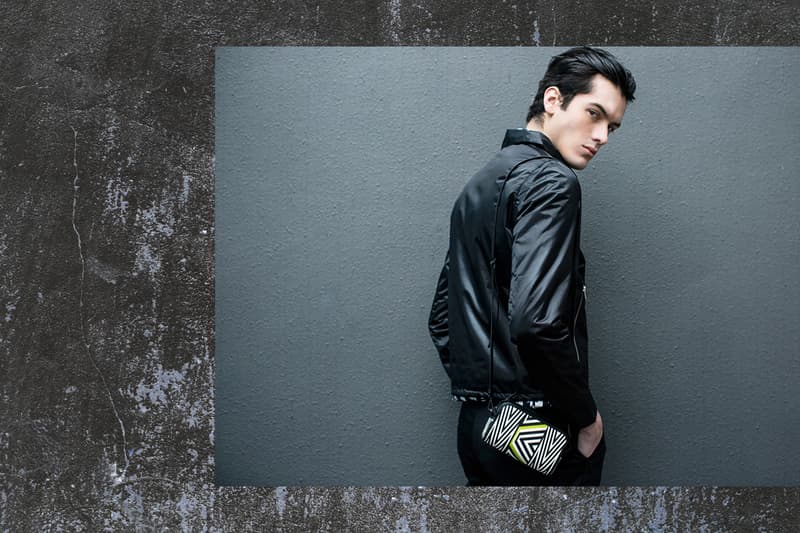 6 of 8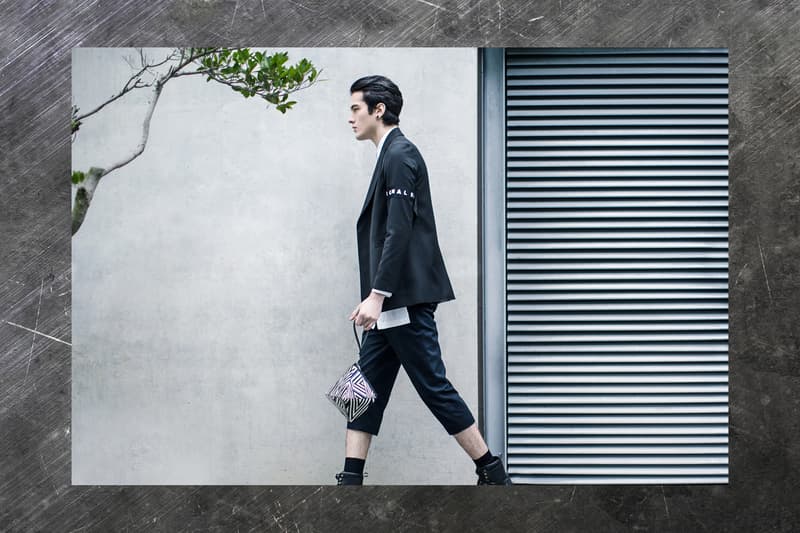 7 of 8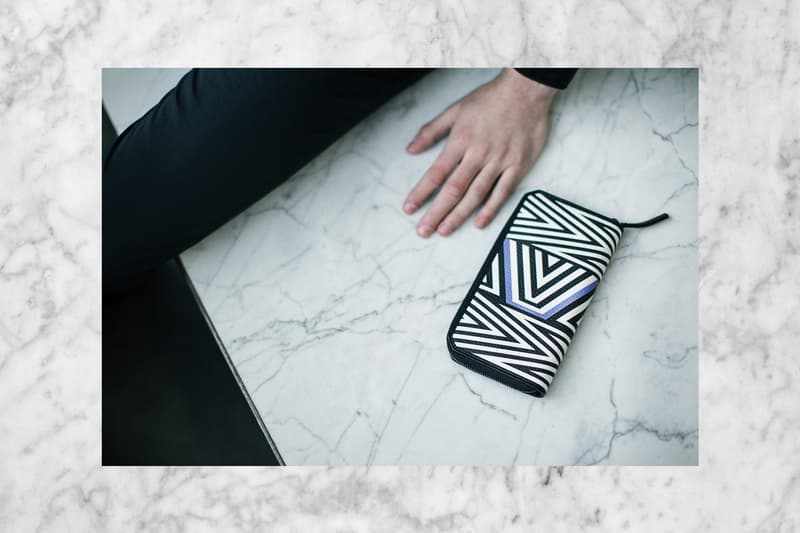 8 of 8
Known for his visually striking geometric style inspired by World War One-era camouflage patterns, German contemporary artist and winner of the Venice Biennale's Golden Lion, Tobias Rehberger, has lent his artistic talent to this latest limited edition collaboration with luxury accessories brand MCM, coinciding with its 40th anniversary. Inspired by the heyday of the disco scene in MCM's birthplace of Munich, Rehberger took the brand's instantly recognizable logo in a completely novel direction, reinterpreting it in his bold and dynamic style for a fresh addition to MCM's storied lineage. We caught up with the artist ahead of the collaboration launch later this month, where he shared with us his design process and the paradox that gave rise to the collection.
How did the collaboration come about?
When MCM approached me about a possible collaboration, I was at first unsure as fashion wasn't exactly on my radar. However, I changed my mind when some of my young and more fashion-conscious assistants reacted extremely enthusiastic to my mention of MCM. Since I come from a punk background, and a MCM handbag in the '80s was the exact opposite of a dirty spray-painted leather jacket, I thought the contrast could make it interesting.
How was the collection developed? How do you begin your design process?
This collection is about the history of MCM, and how it created a strong brand identity by making patterns out of logo repetitions. I played around with that idea and reinterpreted it with a re-designed MCM logo rendered in stripes. Instead of repeating the logo as a pattern, I decided to only print one big logo all over the bag.
What does the iconic MCM logo mean to you?
In the '80s, MCM was very much present and trending in Germany. The brand always reminds me of Munich and the Schwabing disco scene during that era, which was the opposite of my interests. However, I was also very attracted by the hedonism of that scene. The girls with the MCM bags looked always better, I remember.
How did the limited edition luggage cases come into the MCM offering?
When I presented my first ideas to MCM, I showed them both logo variations: the color field and the line style which I liked equally. I think the MCM design team opted for the stripe variant to go on the main collection as it is visually closer to a part of my work that a lot of people already know. I was hoping that both options would make it to the main collection, but I'm very happy with the luggage series as a limited capsule collection as well.
What inspired you when creating the MCM Art Space for Art Basel Hong Kong?
The 'Dazzle' motif was inspired by a similar military camouflage used by the British navy during the First World War. This involved painting the entire surface of a battleship in a pattern that merged with the waves of the water. I took inspiration from concealing the identity of something using bold shapes and colors, ultimately presenting the viewer with a visual paradox. While the MCM flagship store embodies my design aesthetic and offers visual play, the space continues to function as a store. Thus, the store space does not merely offer spectators an art piece to gaze at, but also provides a space where art and retail space merge into one. I wanted to challenge the standard defining what a space, store, or product is supposed to be.
What is your favorite item?
My favorite is actually the hard luggage set. I very much like how the different colors of each piece works together as a set. If I had to pick an individual piece, it would probably be the hat box. Too bad I don't wear hats though!