Is Jordan Brand Releasing a "What The" Air Jordan 1?
Royals, Breds and Chicagos all in one.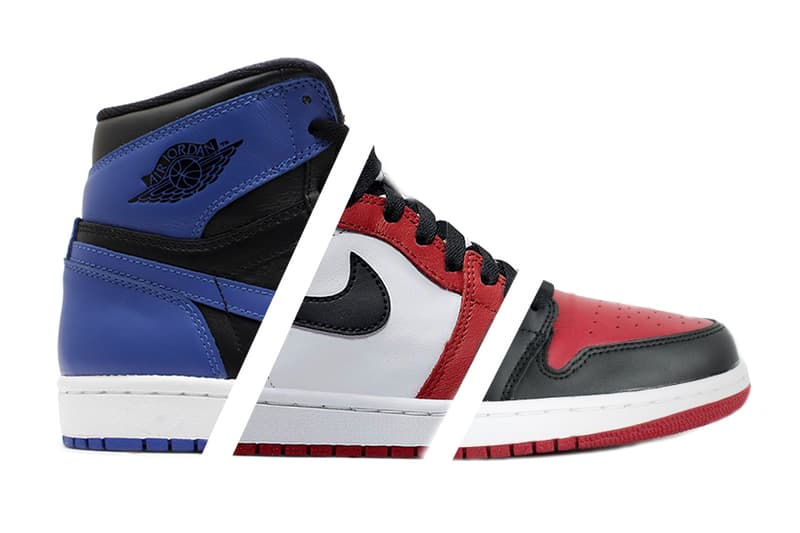 Nike has a thing for taking a slew of colorways for a particular sneaker model and mashing them together on one special edition release. It all began with the "What The Dunk" back in 2007 for Nike's Skateboarding division, while the most recent silhouette to get this mash-up was the Kobe X back in December. But Nike's not stopping there; word on the street is that Jordan Brand will try its hand at the "What The" theme with the iconic Air Jordan 1. Modern Noteriety reports that this release will mix three of the more popular color schemes — Royal, Bred and Chicago — in a release that is scheduled for later this year.
What do ya'll think? Would you rather see another Jordan model get the "What The" treatment or would you pair different colorways than what was mentioned?