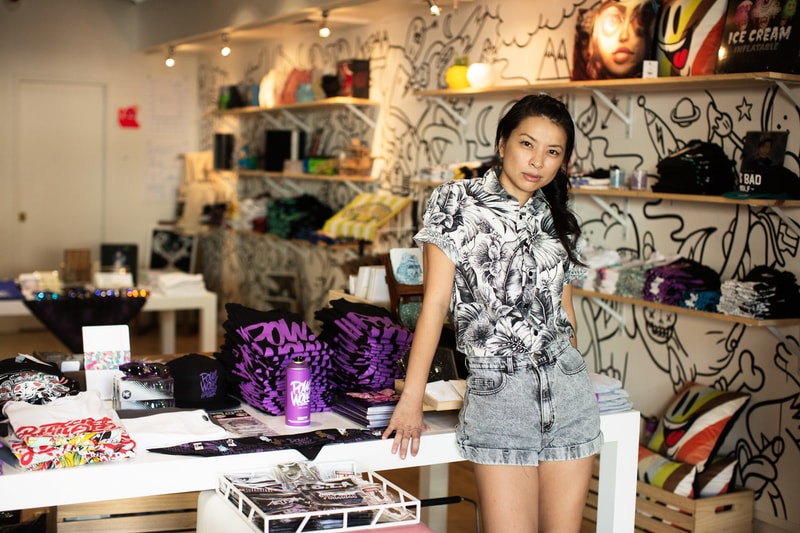 1 of 14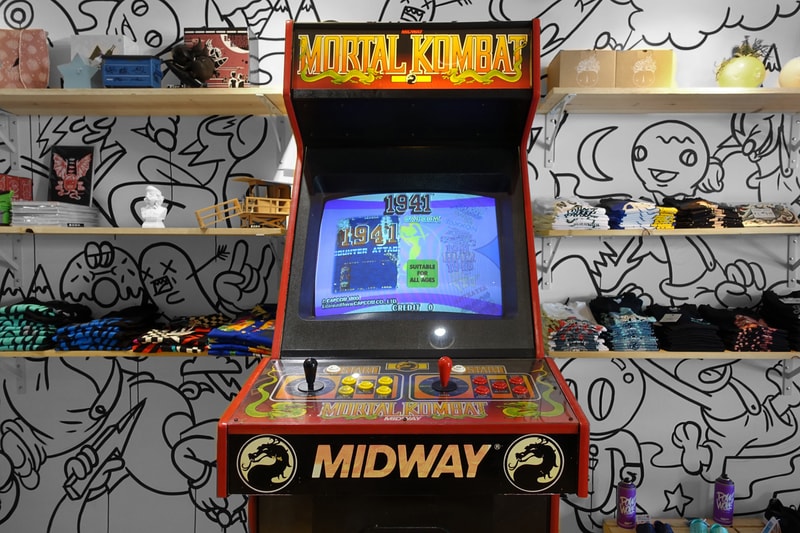 2 of 14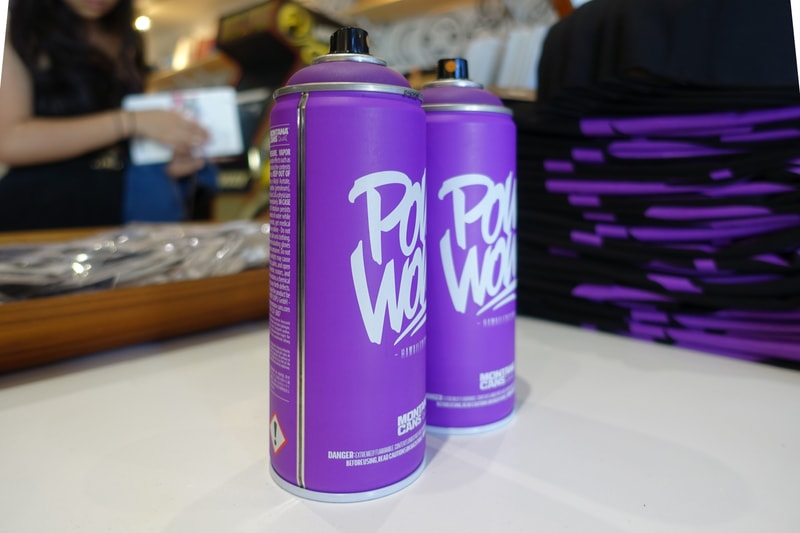 3 of 14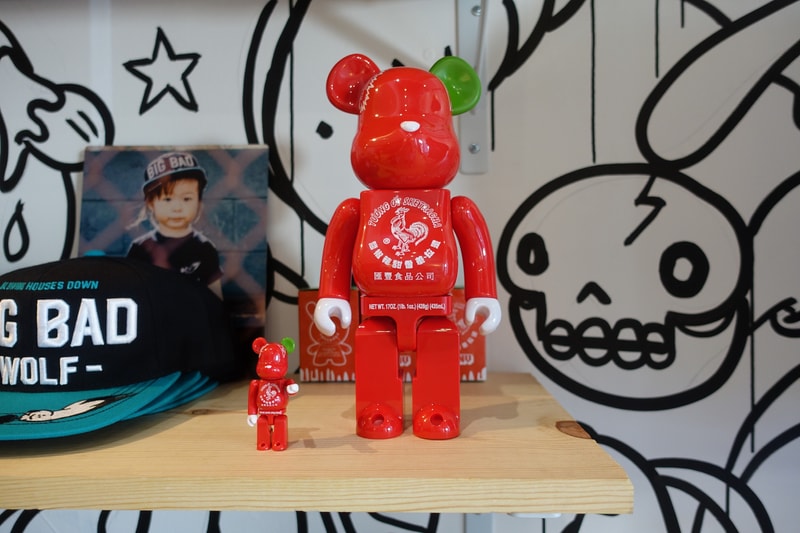 4 of 14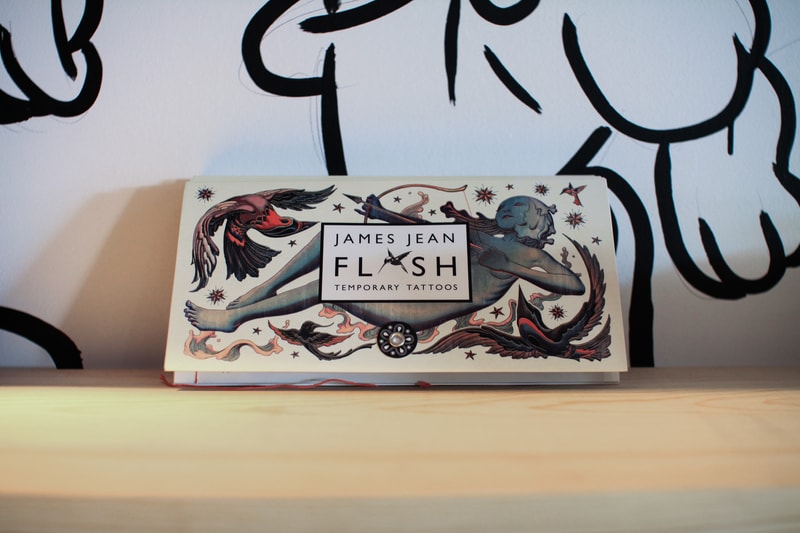 5 of 14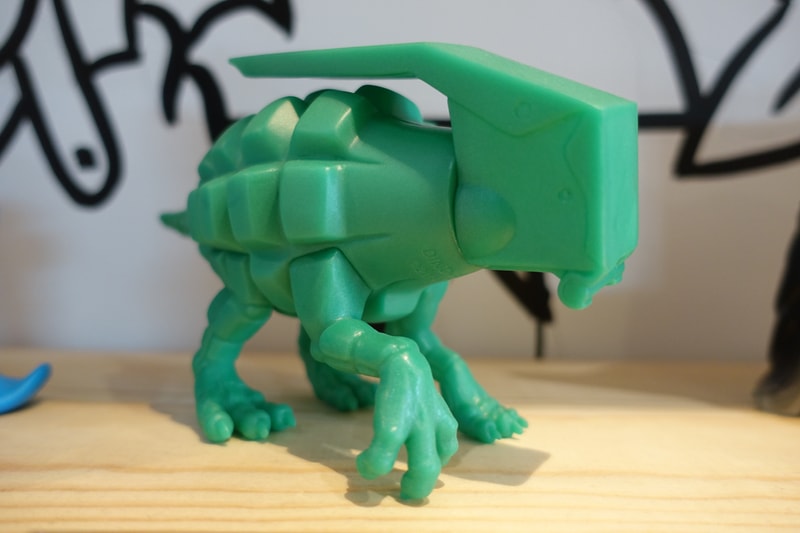 6 of 14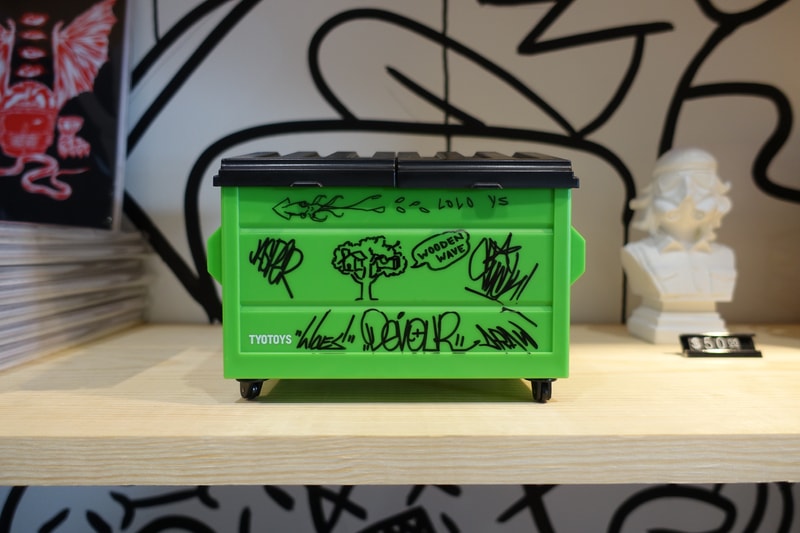 7 of 14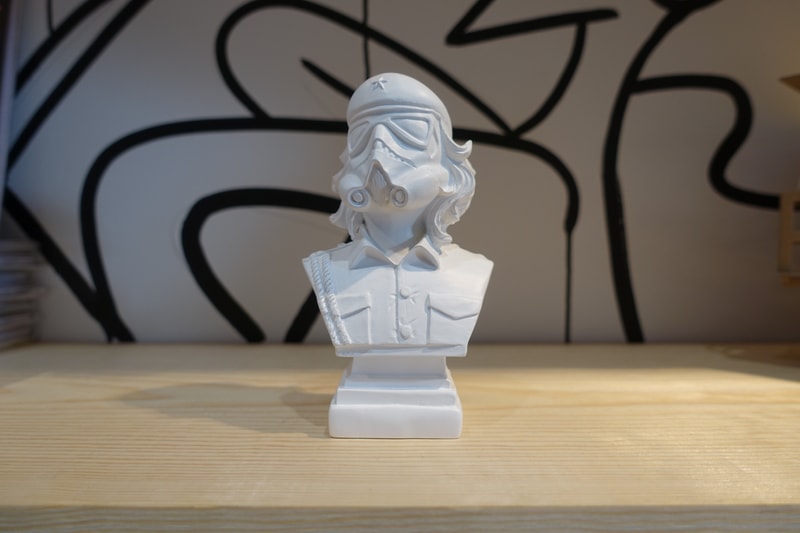 8 of 14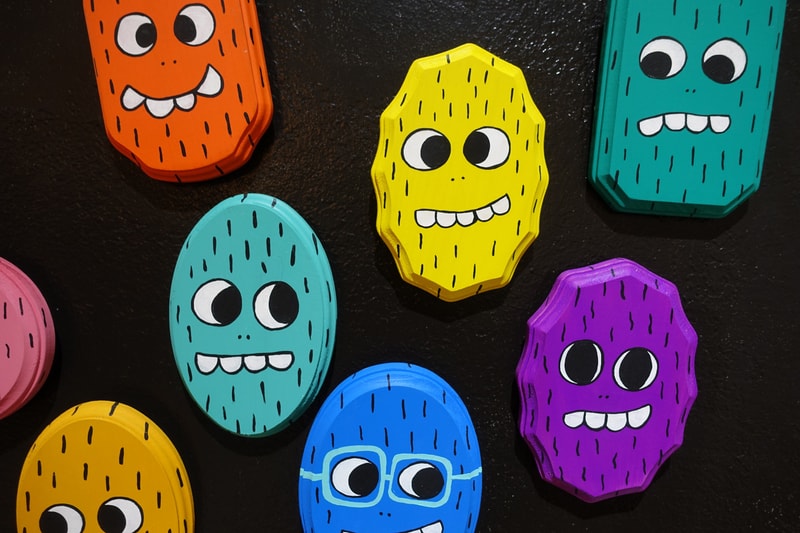 9 of 14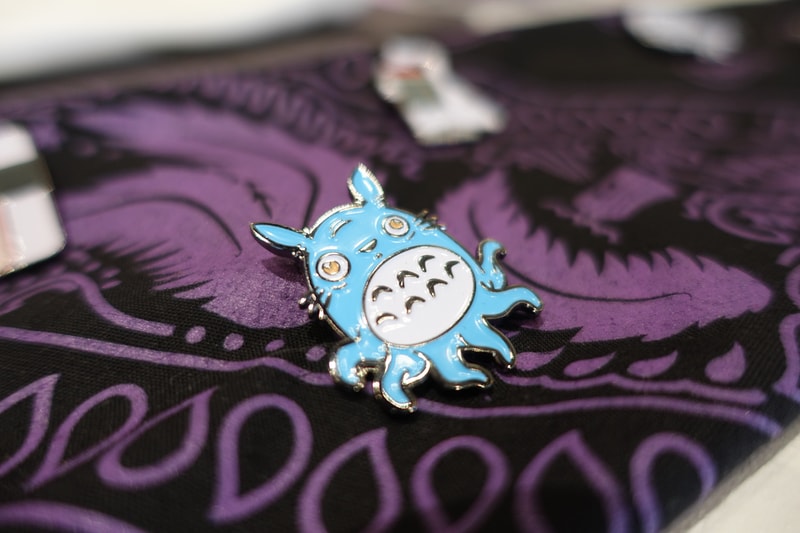 10 of 14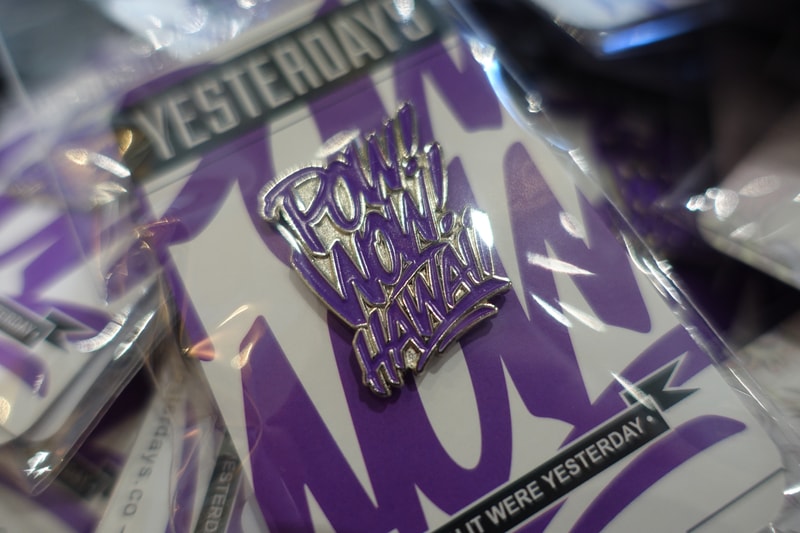 11 of 14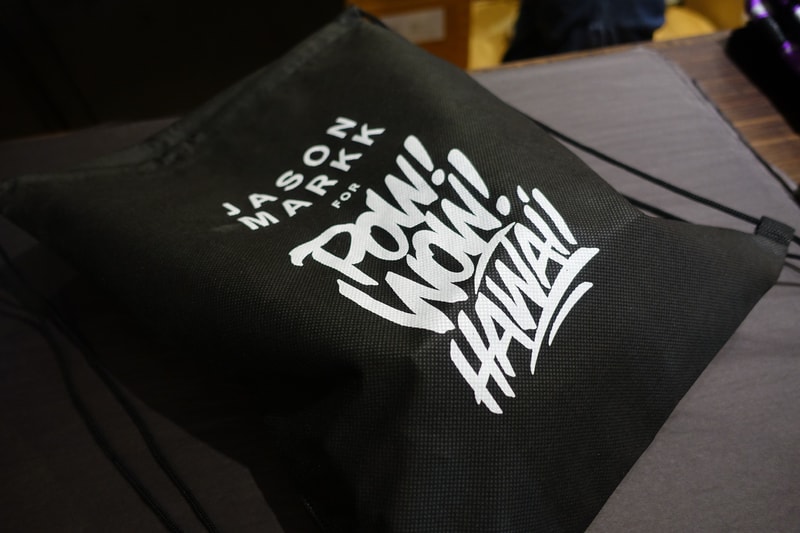 12 of 14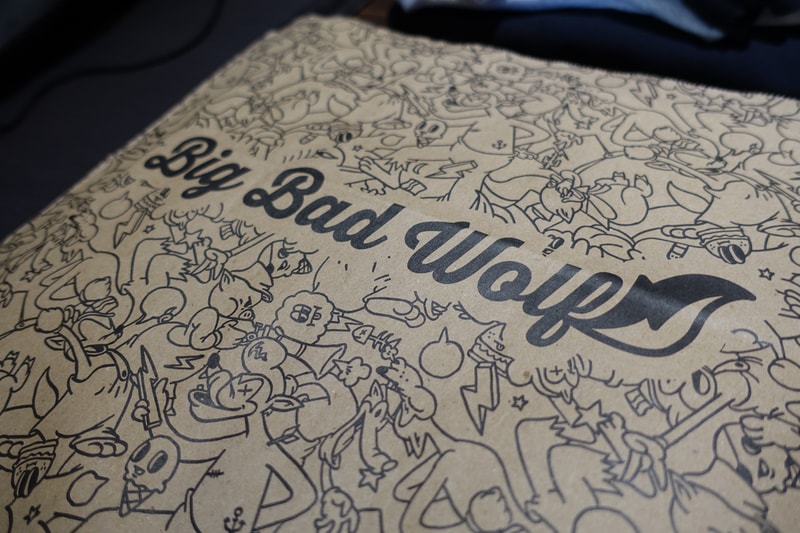 13 of 14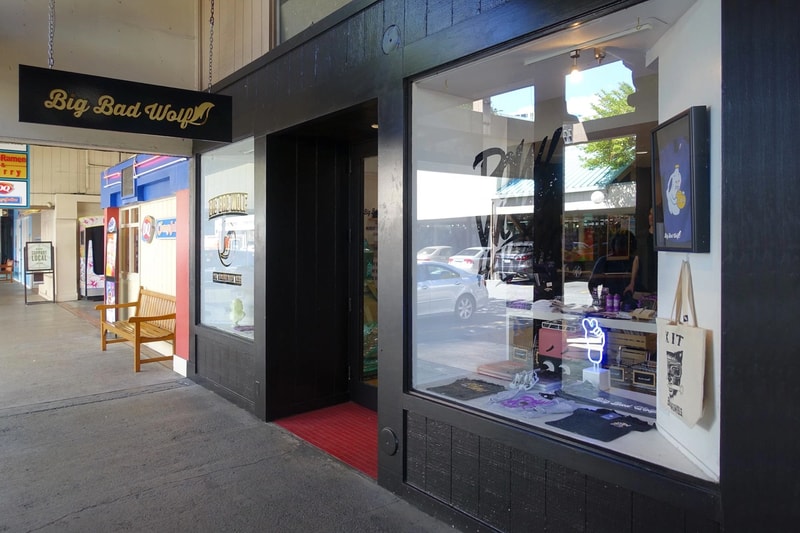 14 of 14
Pop-Up 101 with Big Bad Wolf's Amy Wong
The intricacies and often overlooked details when starting your own pop-up store.
---
The pop-up concept, preferred by many for its smaller, more manageable scale and creative potential from its temporary set-up, is an undertaking that may seem easy, however what we've learned is that it definitely deserves more attention to detail and proper planning than you'd realize. The apparel, accessories and art collectables brand Big Bad Wolf is a veteran when it comes to throwing down a pop-up. Founded by husband and wife duo Jasper and Amy Wong, the brand initiated its pop-up strategy in 2011 with the help of Jasper's annual — and now global — street art festival POW! WOW!
With Amy at the helm and with substantial retail experience before conceiving Big Bad Wolf, the brand launched its inaugural pop-up for the art event that tailored to both art and and street culture fans alike. Not limited to POW! WOW!, but remaining a stalwart platform for all following festivals to date, Amy went on to open up shop at several different events and organizations under the Big Bad Wolf moniker, thus making the pop-up experience synonymous to the brand. While the short-term retail concept isn't anything new to the industry and culture by any means, it's an ever growing one with budding entrepreneurs looking to the "pop-up" as a means for marketing and establishing their brands further.
As mentioned, the plan may seem easy on paper, but there's often a lot of oversight when it comes to doing your own set up. Here we sit with Amy Wong to get the 101 on what to expect and be aware of when looking to start your own pop-up, as told by her personal experiences.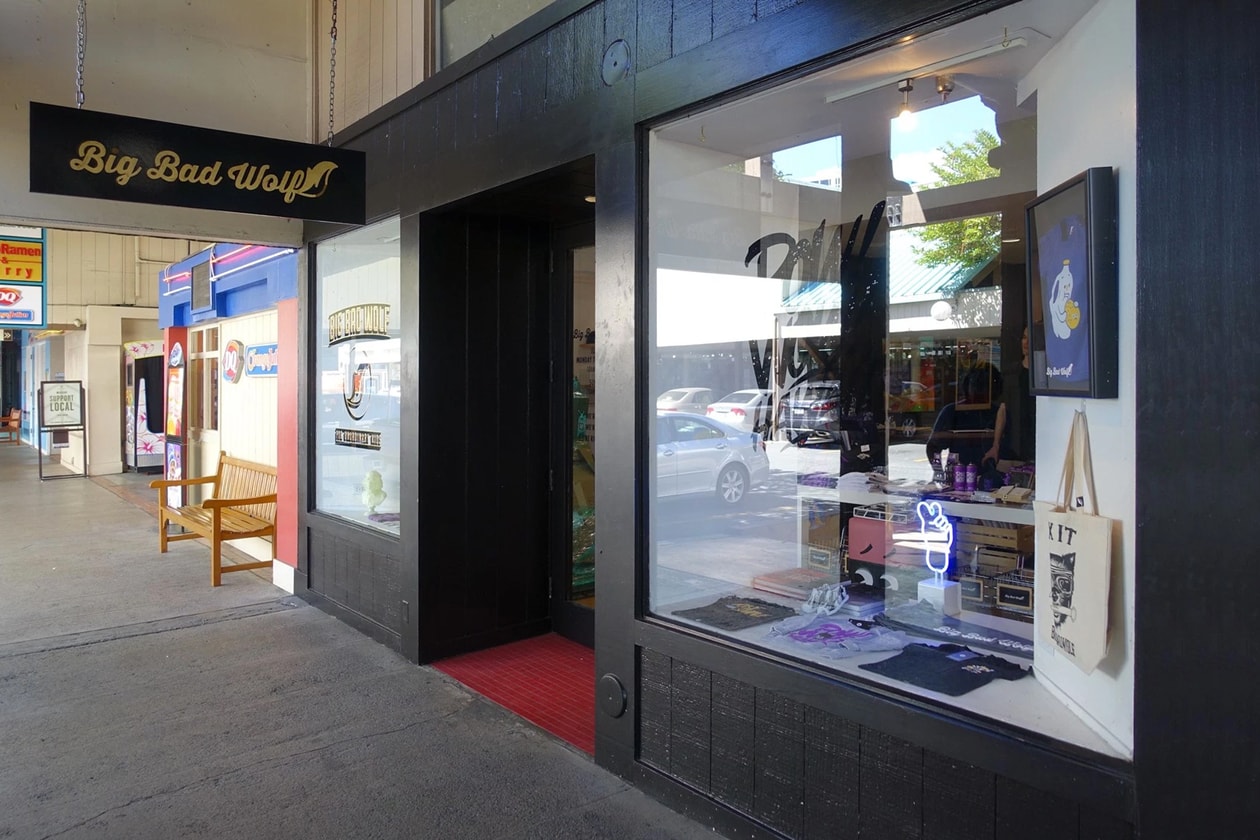 You're no stranger to curating pop-up spaces for your brand BIG BAD WOLF. What were the main differences with setting this space up from the others?
I had much more time with this particular pop-up. So instead of your usual one week turnaround, I had practically three weeks, with the hardest part being setting up the fixtures for the space. I also think that things have gotten easier with setting up a pop-up for me because I now have a system locked down. I now know how long it will take me as it's usually just myself that sets it all up as opposed to the help of others — which I prefer. I'd rather not have to delegate or explain something and have it not be consistent. So with much more time and with me being able to set everything up myself, this pop-up was much smoother, not like the past where you're rushing to do it with everyone else.
Like what you've done in association with POW! WOW! Hawaii 2016, does it make things easier when your pop-up is strongly associated with a big event? How exactly does it help?
So to explain Big Bad Wolf's relationship and working process with POW! WOW!, the shop does carry a lot art related products, but with POW! WOW! on board, it was actually very intense because we don't really have any rules to what and how we curate what we sell. Sending a mass email to all the visiting artists that are participating at the event, and asking them to send us their packing list of their art products never works like you'd think. There will be maybe one or two artists that are on it and give you the information before hand. But the majority will just fly in and give you their stuff to sell on the spot, so I won't have any preparation at all, let alone the paper work. So even though setting things up has been a breeze, I still feel like I haven't done much because the whole week has been intense like that — new products constantly being handed in. On the plus side, It does fill up the shop and I do get awesome products that I never would have thought to buy initially. All in all, big events like POW! WOW! helps drive the traffic in, and brings in interesting new products from new artists which I can then develop an ongoing relationship with. You just need to watch out for that state of dealing with new inventory on the fly!
What are the main challenges with setting up a pop-up shop in general?
The main problem for me is not merchandising, it's more the backend stuff. Like making sure all the units are there, making sure all the sizes are correct, making sure that I have a system so all you need to do when you're selling something is just to scan it.
For a retailer as opposed to a brand, the focus for a pop up space is the curation of products and brands that you carry. How do you begin the process of building the list of what you'll be selling?
Well for starting out, you can either go the desperate route and grab anyone and everyone to sell you products for your store and hope for the best. For me, I was always pretty picky, so I didn't want to do too many local products because you'd be able to find them in most places here anyway. Searching for brands that you can't get around where you are is key, like Staple in Hawaii for example. It's big elsewhere but not here. On top of that, it's got to be made well. Building relationships with brands is also really important. I've been lucky with Big Bad Wolf to be able to have a rapport with artists like James Jean, Evah fan, Jon English and Yoskay Yamamoto who have helped out by bringing in their merchandise. Not to mention all the artist series T-shirts that we've been blessed with. You also need to curate to your own taste. The apparel that I carry here is pretty much what I would want to wear as a guy: Staple, RVCA, Raised by Wolves, Knockaround, Float Captain, etc. Once you've got a good list of brands going and people recognize you're bringing that culture to the local market, that's when other brands start calling in.
The space is officially tied to the POW! WOW! art festival. Does this affect the type of products you're selling, how did you approach the brands?
The whole system with POW! WOW! is different for me. For a regular pop-up, I would go to a big company as a buyer and purchase off of line sheets — the standard approach to retail. For POW! WOW!, I try to curate a range that matched this particular event that I know the art festival goers will enjoy. Souvenirs or merchandise from the participating artists for example. Then there's also products that the artists have made specifically for POW! WOW! that is perfect for this pop-up, like the POW! WOW! pillow by Sket One. Even brands out there that want to be affiliated with POW! WOW!, like Native Shoes. The Big Bad Wolf pop-up is the official retail platform for POW! WOW! during the event, so they were more than happy to have us carry them.
How do the brands and products that you carry relate to BIG BAD WOLF as a brand?
A lot of people get confused with Big Bad Wolf being only for children. We did start with kid's T-Shirts, but we eventually evolved to carrying things for both men and women. We like the name "Big Bad Wolf" because it can be seen as a part of a story that all generations know from when they were little. So when you walk into the store, you'll see that the stuff we have is really for the kid at heart. Plus you have that art influence, so it's actually for the kid at heart who's also into art.
For those aspiring to do their own pop-up, what's something important they should consider that is normally an oversight, something that you've learned from experience?
I would say that it's really important to fine-tune all of the details, like how you enter your SKUs (Stock Keeping Unit), what point-of-sale system you have, all that gritty computer stuff. I think you should learn about all of that stuff before jumping straight into putting money into buying or start setting up a space. Planning is also key. Turnaround time for pop-ups are normally a week, but that doesn't mean you can't start planning your system early. Everything from training staff, the backend operation, housing the items, all of those kinds of details. I pride myself in having a fail-proof inventory system so that pretty much anyone can come in to work the cashier. It just makes the whole pop-up period so much easier.