Tales From the Tour: On the Road With Oscar Candon, Dee Ostrander and Boo Johnson
There's more than meets the eye in the life of a professional skater.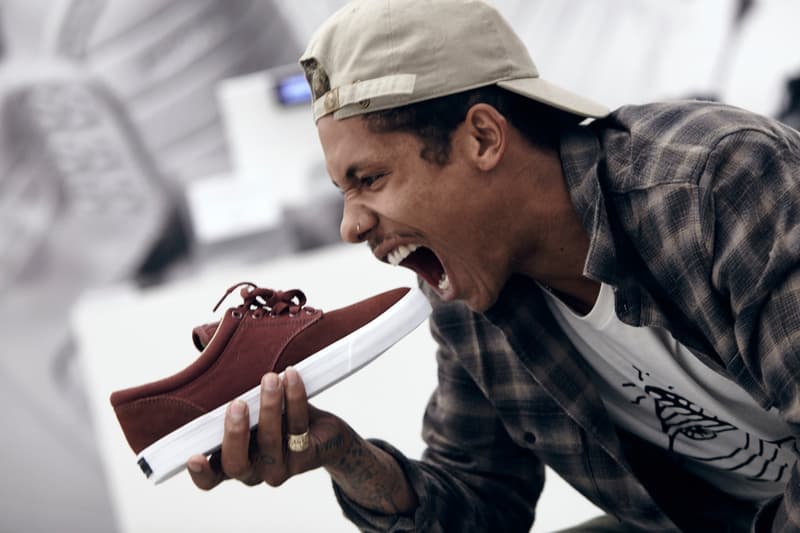 1 of 6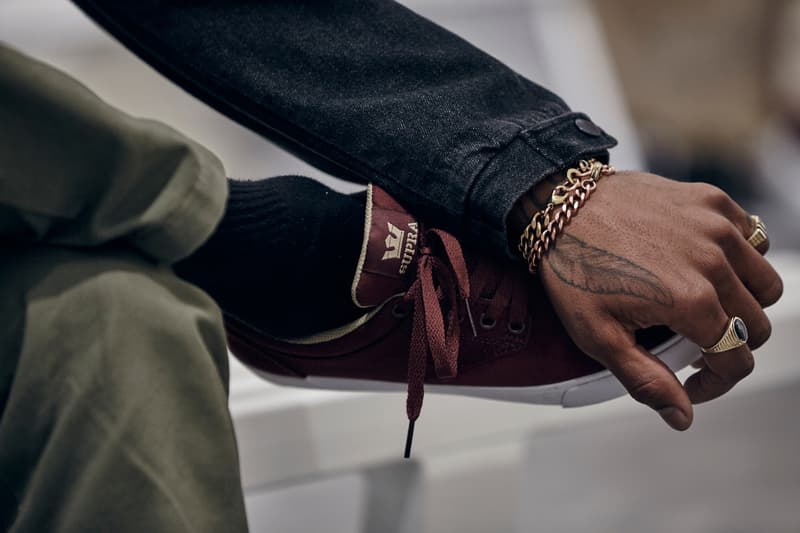 2 of 6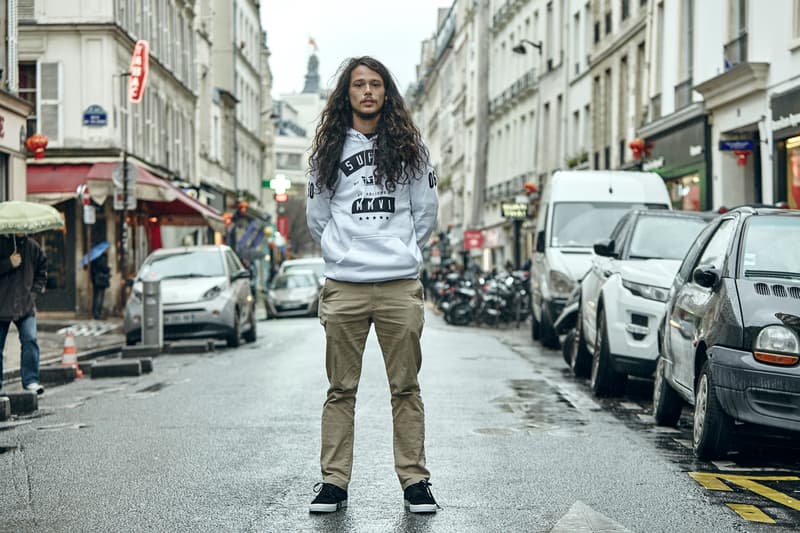 3 of 6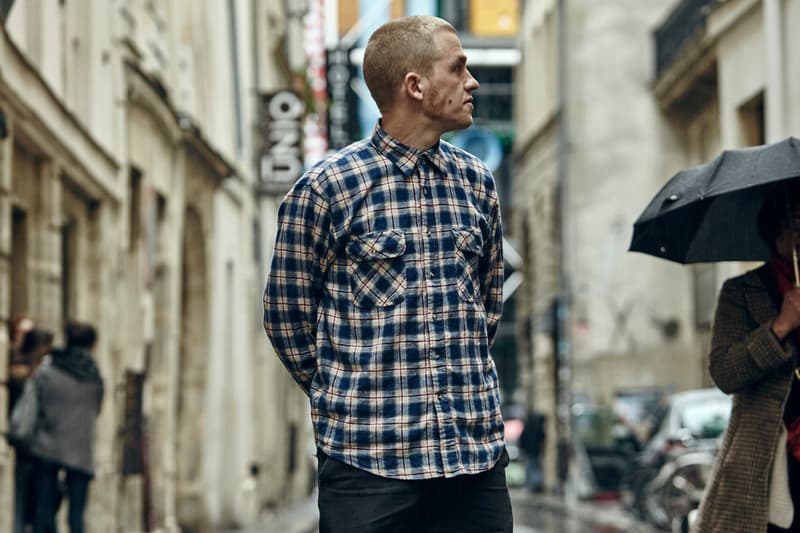 4 of 6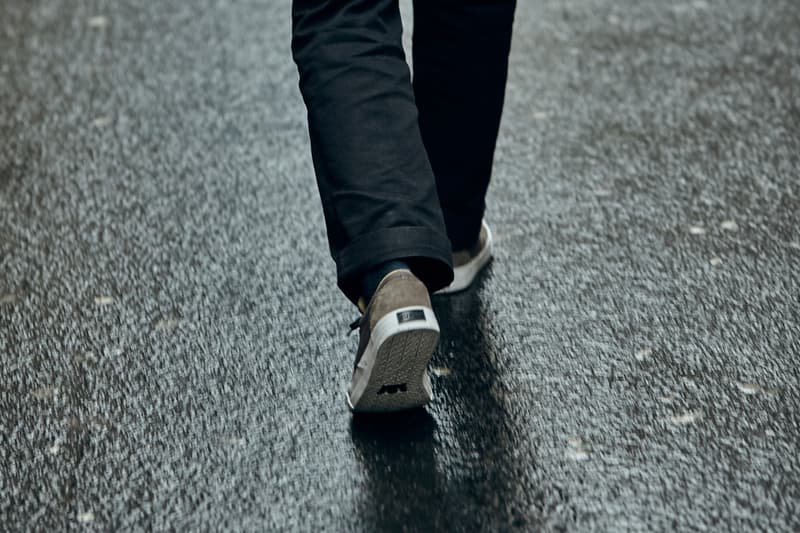 5 of 6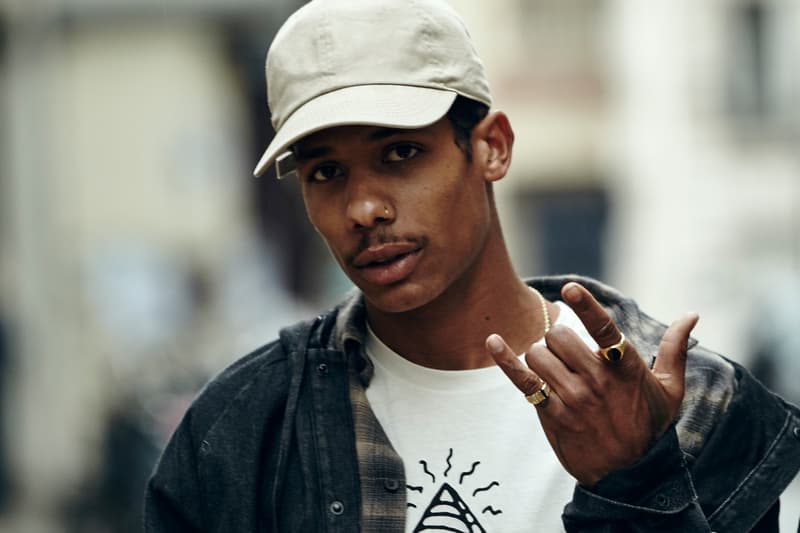 6 of 6
Paris is pouring with rain. Not the kind of rain you can just stick a jacket on to beat or can wait out from under a bridge, but the kind of rain that creeps inside your raincoat and soaks everything under it; the kind of rain that makes hair product drip out of your hair and into your eyes. It's the kind of rain, relentless rain, that should put a halt to the SUPRA-organized hippie jump comp that we're standing in the street to see. "If no kids arrive, then we'll take the €250 prize next door to the bar and drink some beers." says Oscar Candon, one of three pros here promote the new SUPRA Chino skateboarding shoe. "I guess we'll see what happens." But the kids are arriving, with one hand sticking two fingers to the heavy clouds over the city, and the other carrying a deck they're hoping can help earn them a tidy cash prize. That bar next door feels much further away all of a sudden. It's not only the purse that has skaters from all corners of wet Paris filling out the storefront of Nozbone Skate Shop, though. They're arriving to meet Candon, the fast-skating local pro who's returned to his home soil, as well as his American teammates Boo Johnson and Dee Ostrander. Together, they make a squad of pros that is embarking on an epic European road trip to showcase each of their new SUPRA Chino colorways. Before instructions are barked down a megaphone to kick off proceedings, Candon is on the pavement with a towel, making a final attempt to soak away the puddles that are forming in the push-up to the hippie jump apparatus. In this moment, we can't help thinking that beers in the bar may have been a more worthwhile option after all. Is this what touring is in 2016? Why sell a product face-to-face to a few when you can shout about a new release over social media to thousands? Why risk near-drowning in a Parisian downpour to speak to your fans, when everything you want to say to them can be said through a tweet or an Insta pic? A sit down with Oscar, Boo, Dee and their team manager Dennis Martin soon has us realizing otherwise. We closed down the SUPRA store on Rue du Temple to learn about why touring is still an intrinsic part of skateboarding in 2016…
---
Life on Tour
1 of 4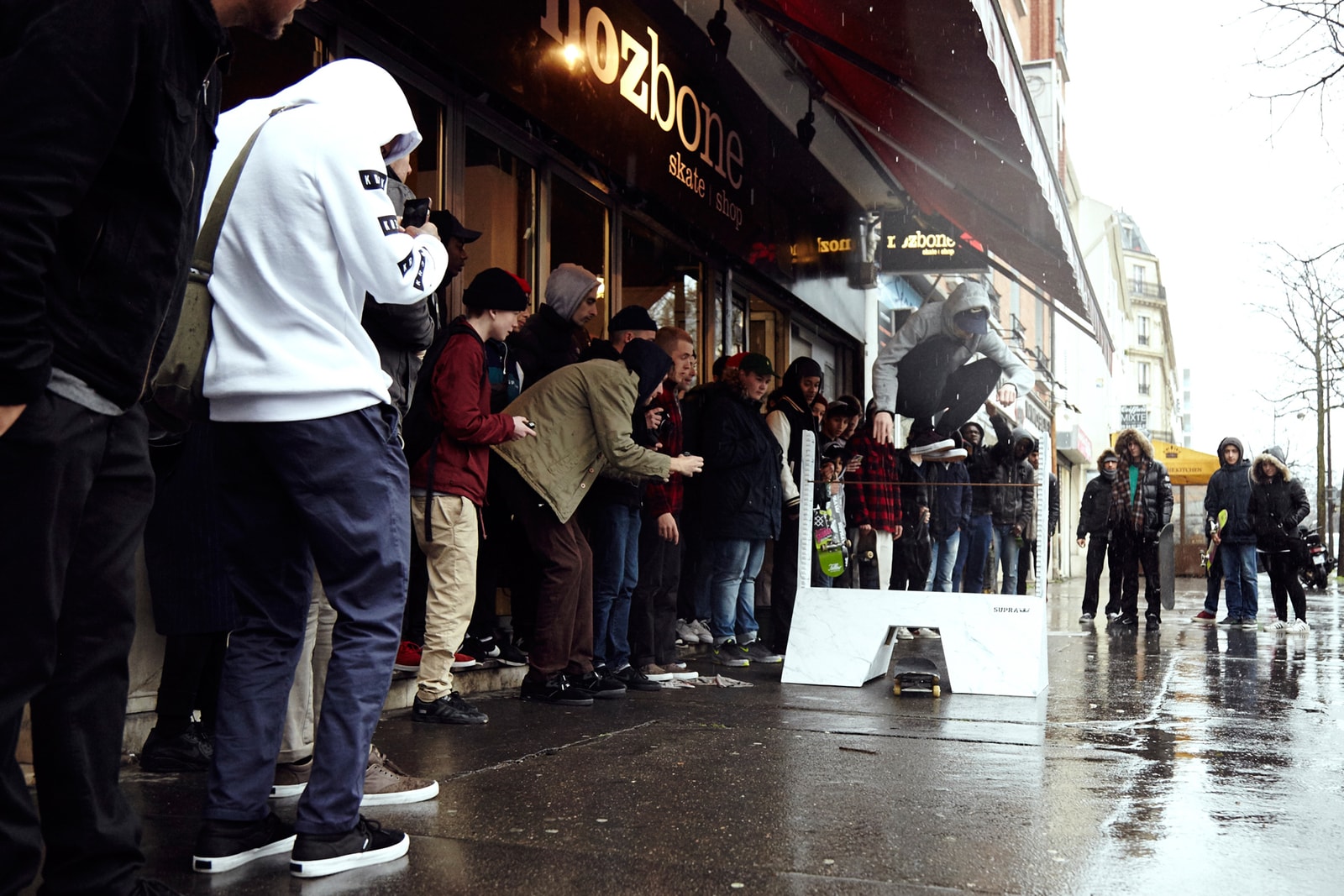 2 of 4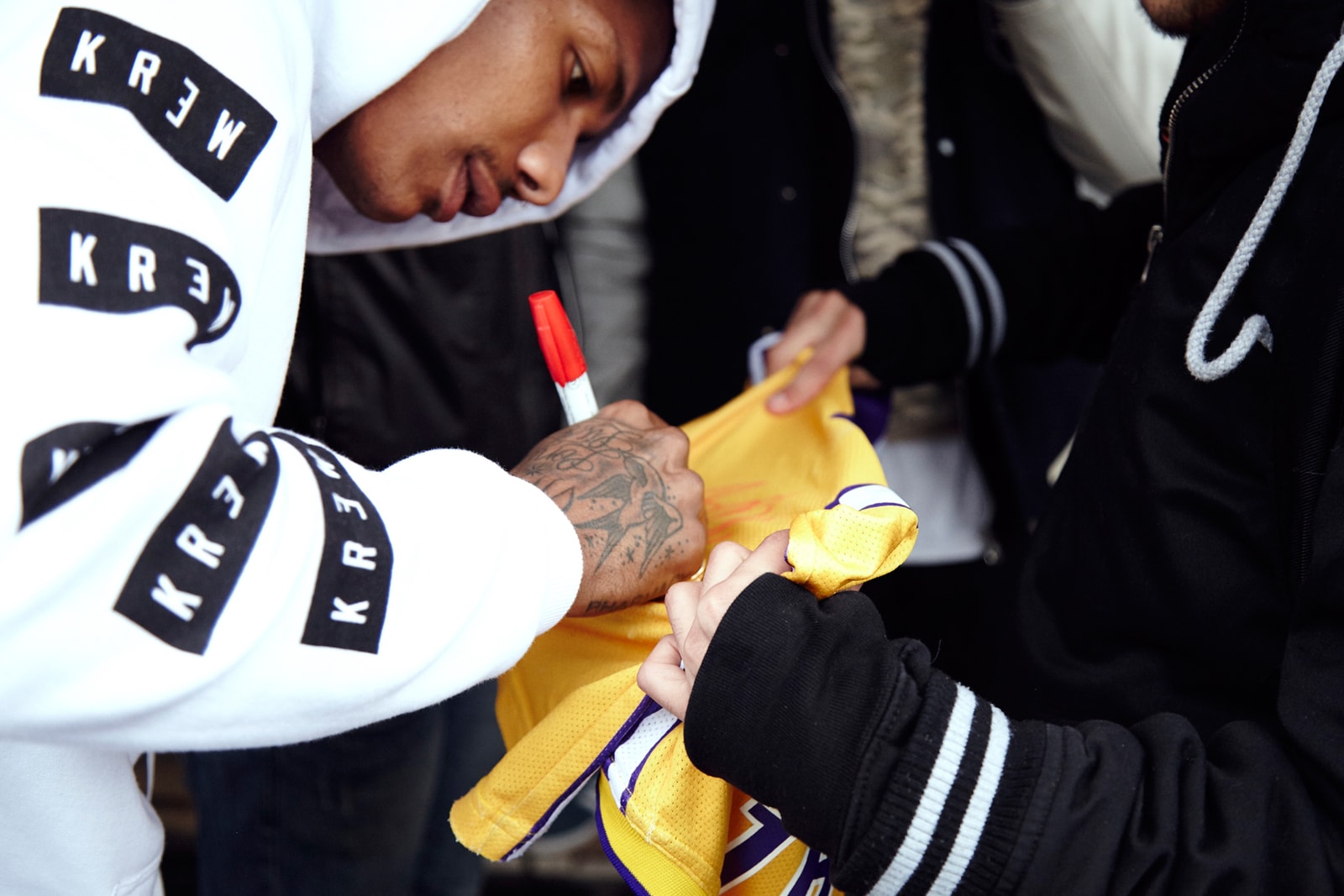 3 of 4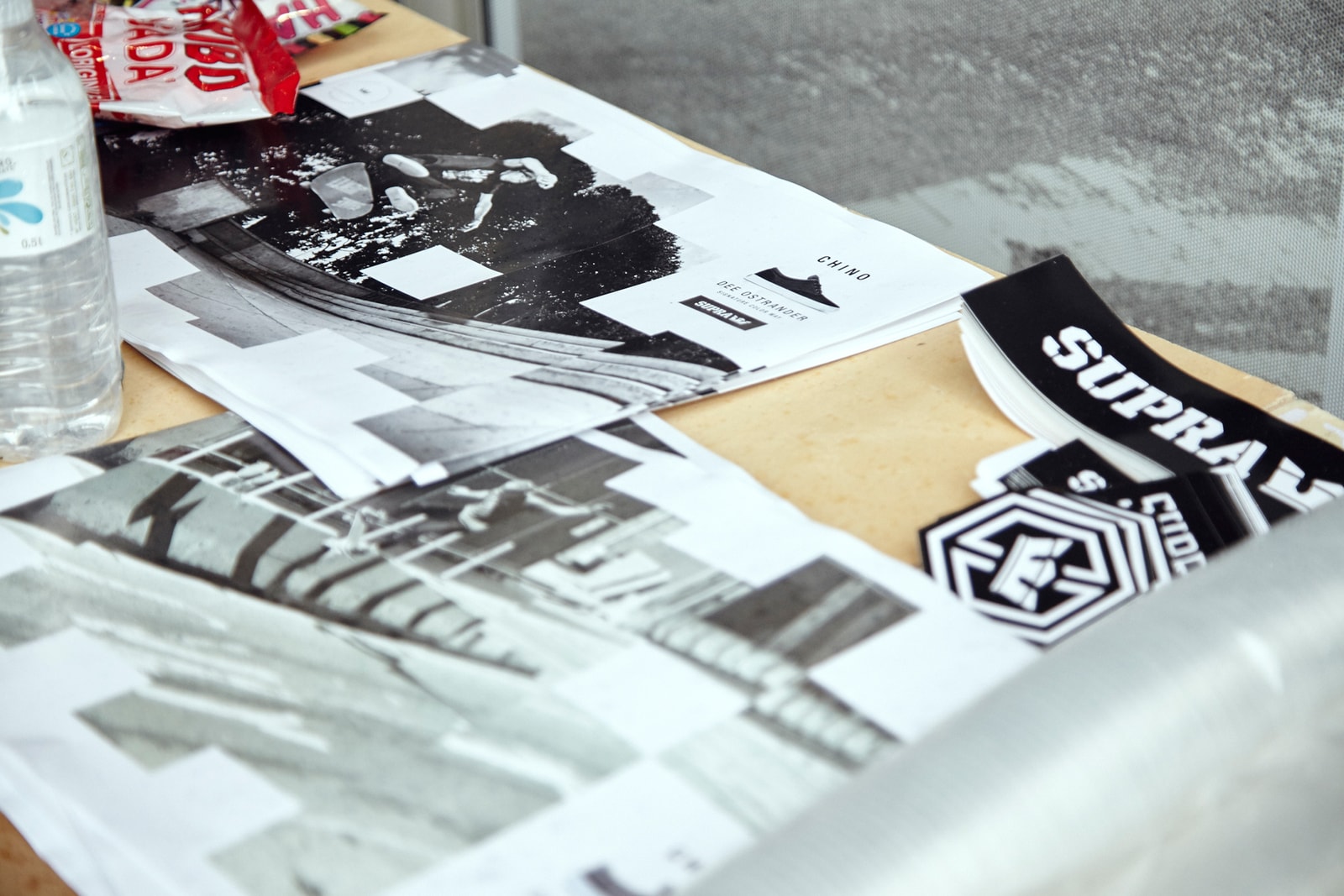 4 of 4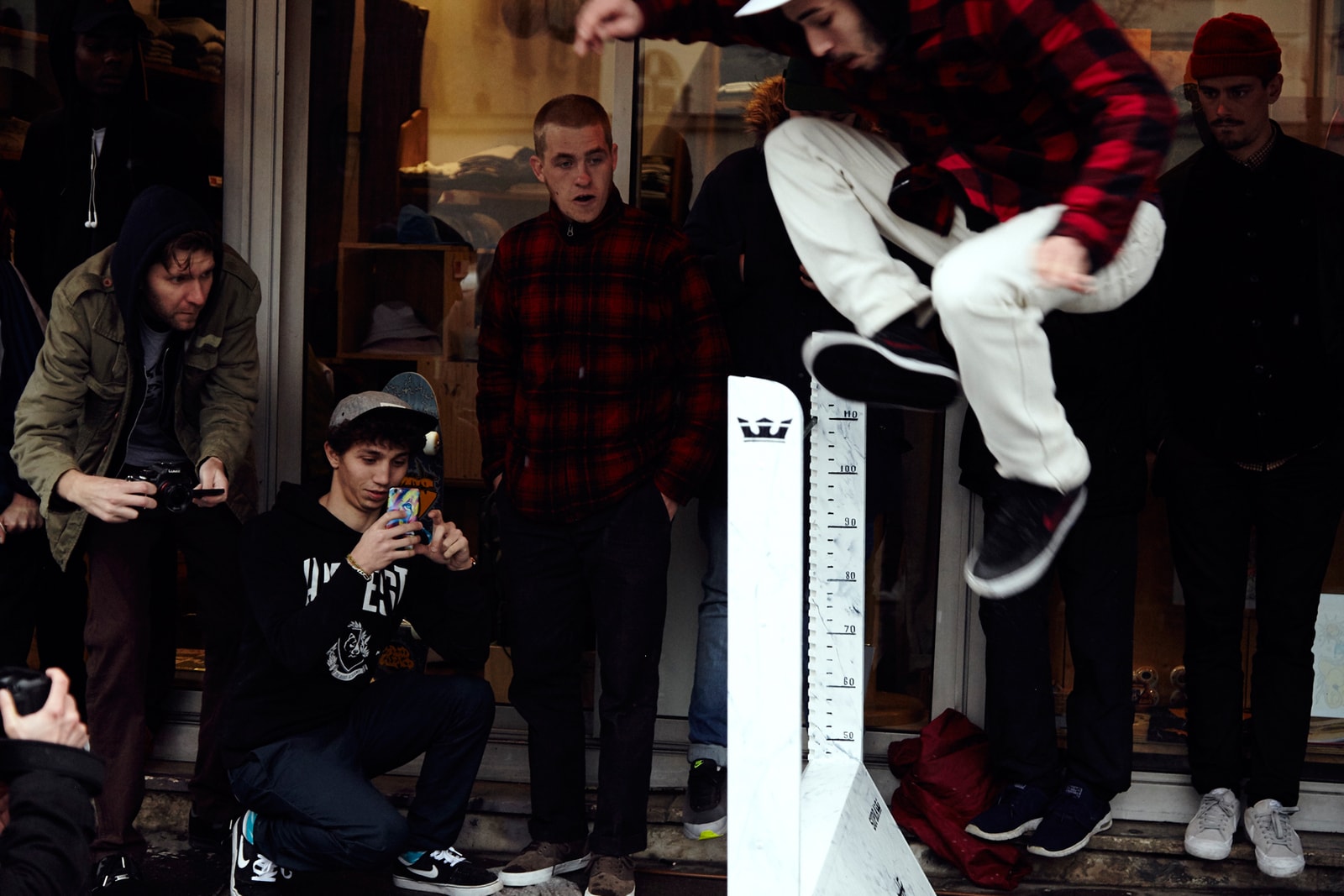 "Ethiopia was full of people that had f*cking nothing, but were still really happy. People taking care of their sh*t and not complaining about anything? Man, it was crazy. I saw this kid, must have been only 5 years old, he was taking care of 30 cows in the middle of the street. Five years old, and he had the biggest smile on his face."
In an era where brands can reach hundreds of thousands of customers through the comfort of social media, SUPRA makes sure its shoe team gets out on the road. Why is it still important for you guys to see, speak and ride with local kids?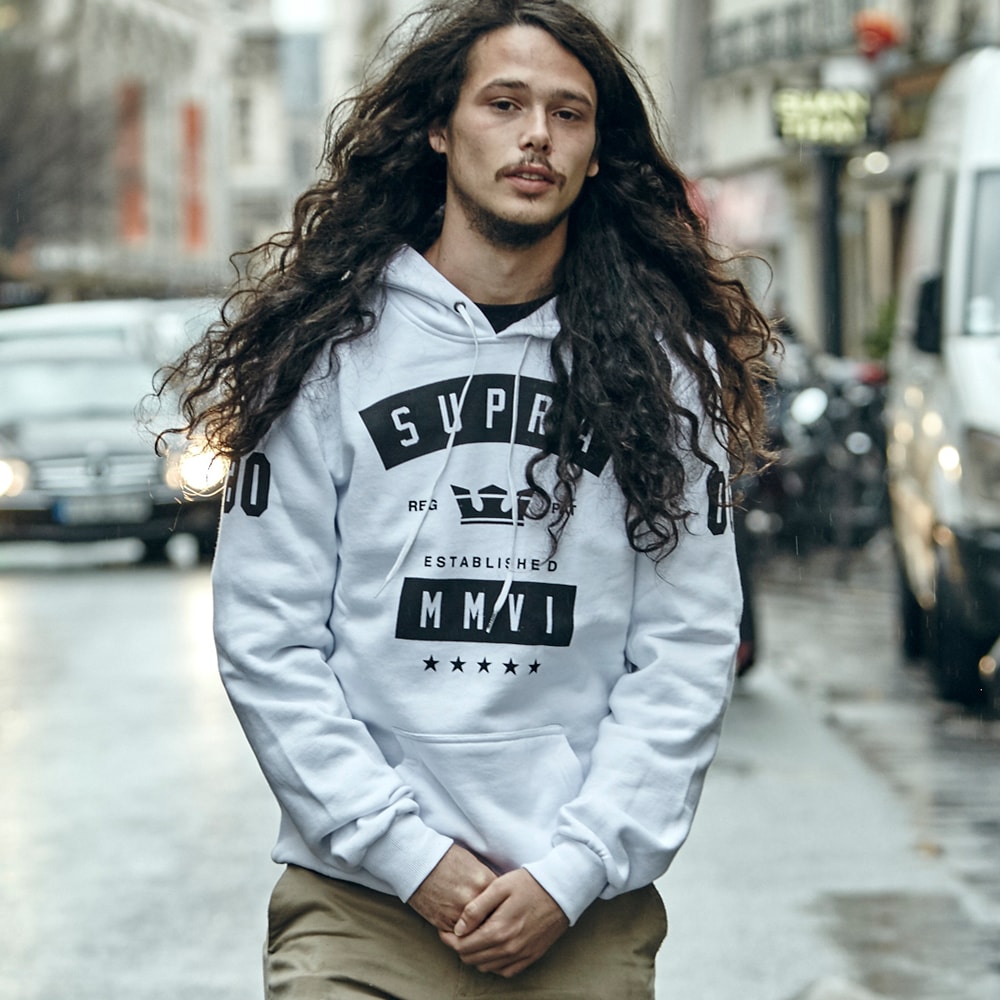 Dee
It keeps them hyped. Just hanging out with them lets them know that they're actually doing something when they're out skating.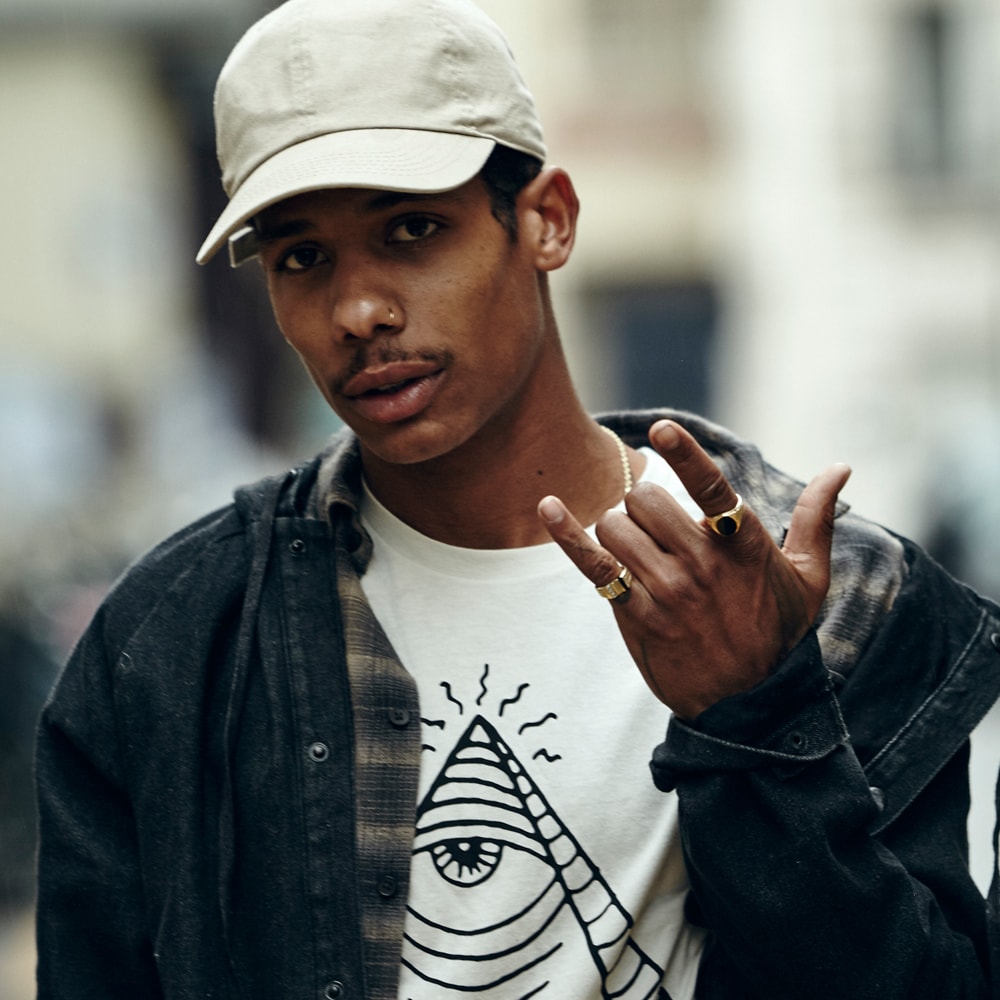 Boo
We're making sure they know they're an important part of what they're supporting. It makes their day; you can see it on their faces.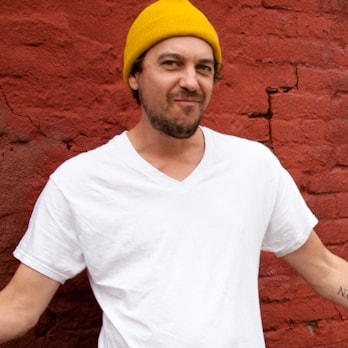 Dennis
The retailers get support when you're out on the road as well, but the kids obviously want to meet these guys after seeing them in magazines. Getting the pros on the road means we can produce photos and videos for the media, but also kids get to see them and know them beyond the photo or video part. Fans can't line up on Twitter and Instagram to meet them, but they can at a signing at a shop.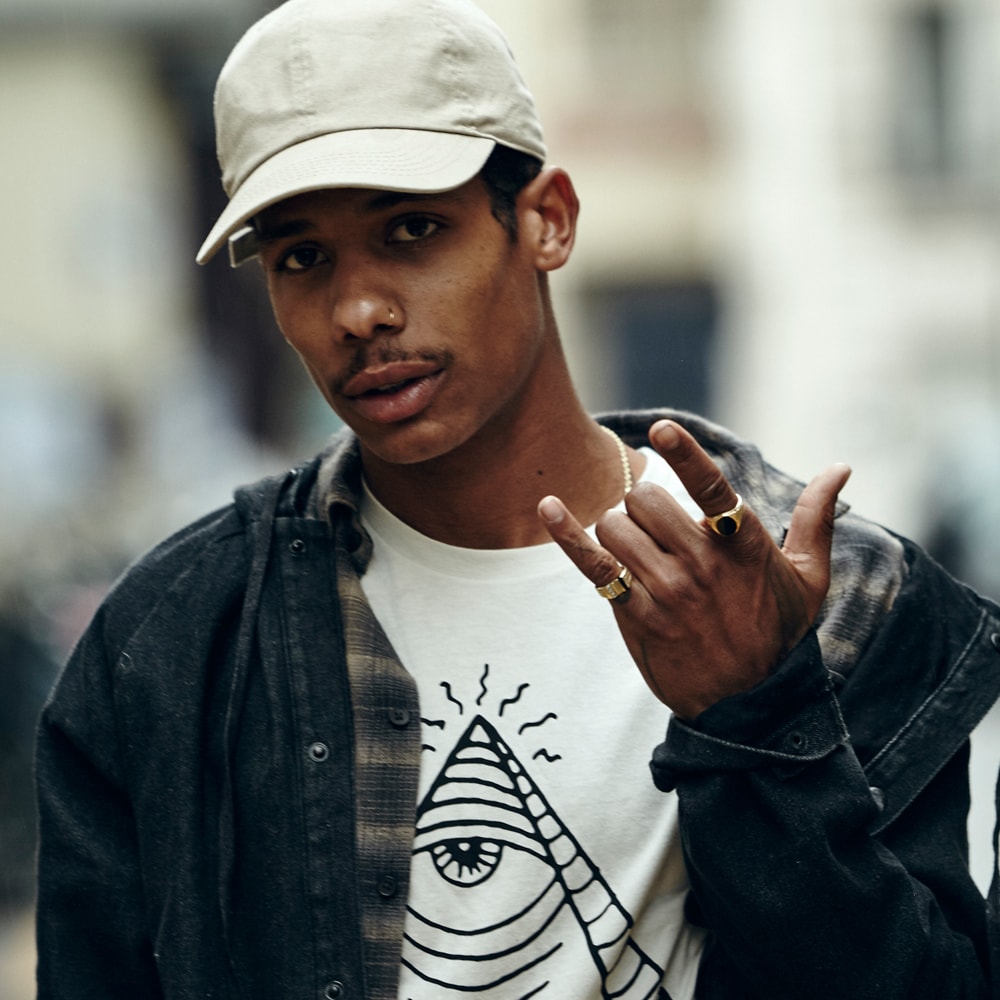 Boo
Kids these days feel like they already know you. Like, they'll see my DGK video part where I'm smoking and showing money, and they'll come up to me and say, "Ah, I thought you were this gangster dude." Nah, I'm just a simple humble skater like they are. Touring in that respect is real necessary.
You guys must remember tours that came though your hometowns and had big effects on you as kids?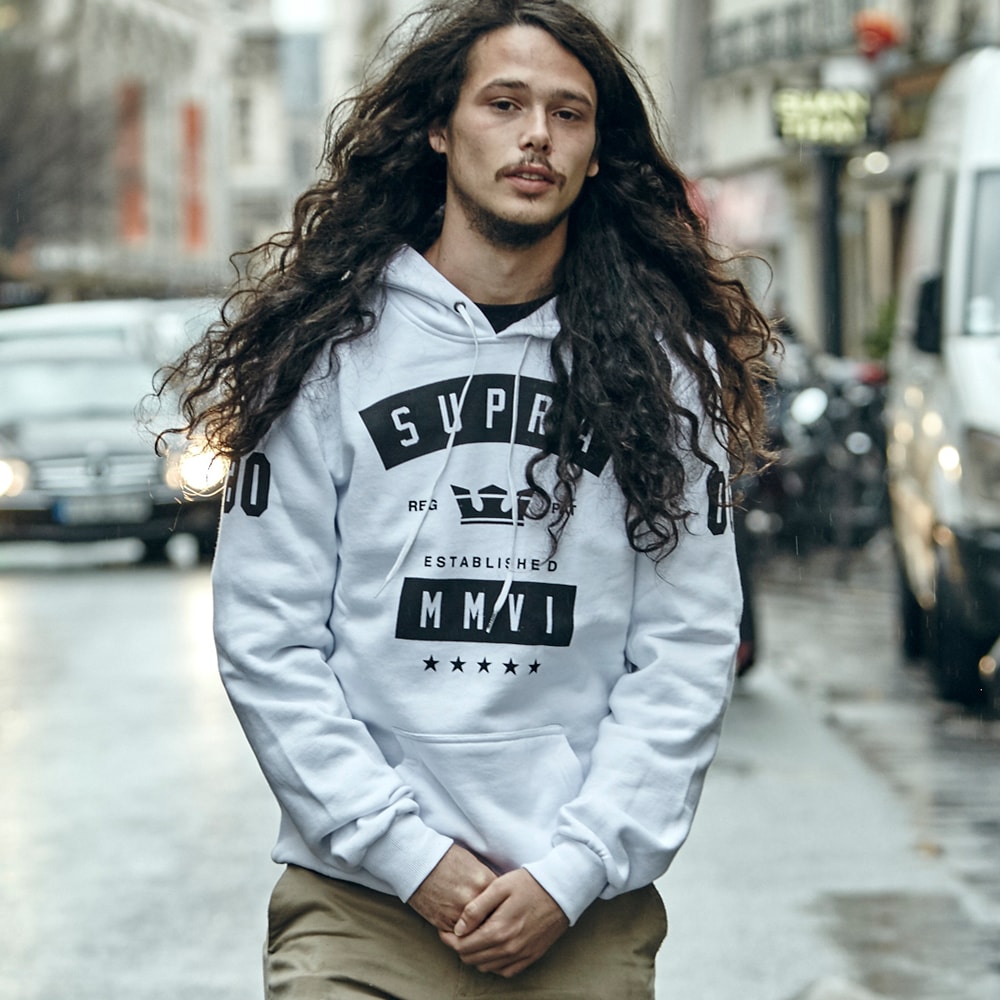 Dee
I remember going to see a Toy Machine tour. Oh man, that was really sick. I was like, "Holy shit, that's Nick Trapasso!" It was right when his part in "Suffer The Joy" came out.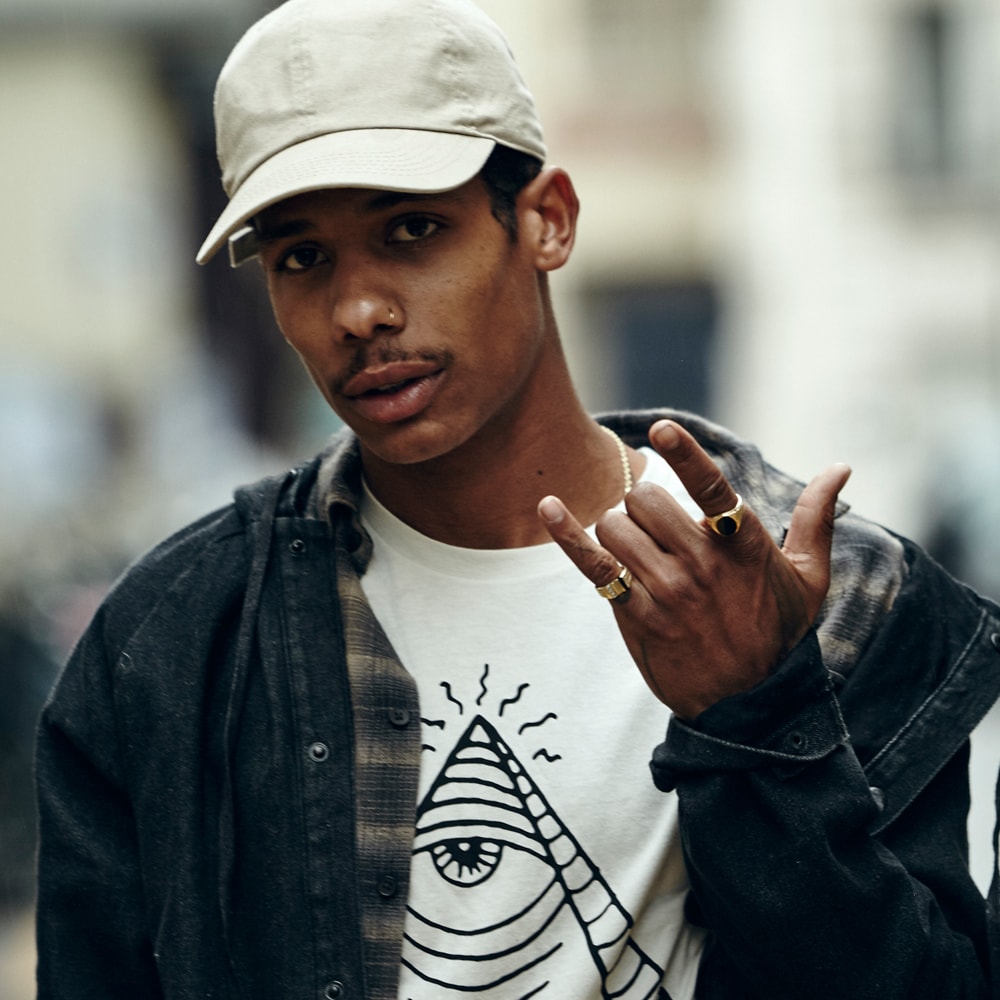 Boo
I remember going to a signing to meet Nyjah [Huston]. It was definitely an "oh whoa" moment when I met him.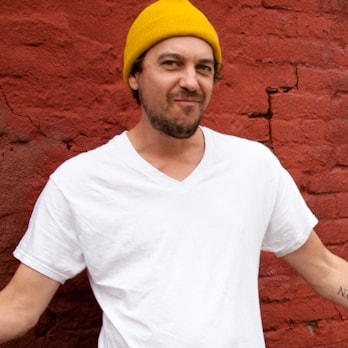 Dennis
I went to a lot of demos as a kid, like Tony Hawk and Christian Hosoi. You remember those demos, and it never really changes. That's why we tour: we remember what a huge impact meeting guys like that had on us, so we want to return it back to the kids now.
Have you ever had any way-too-stoked fans meet you at events like this one?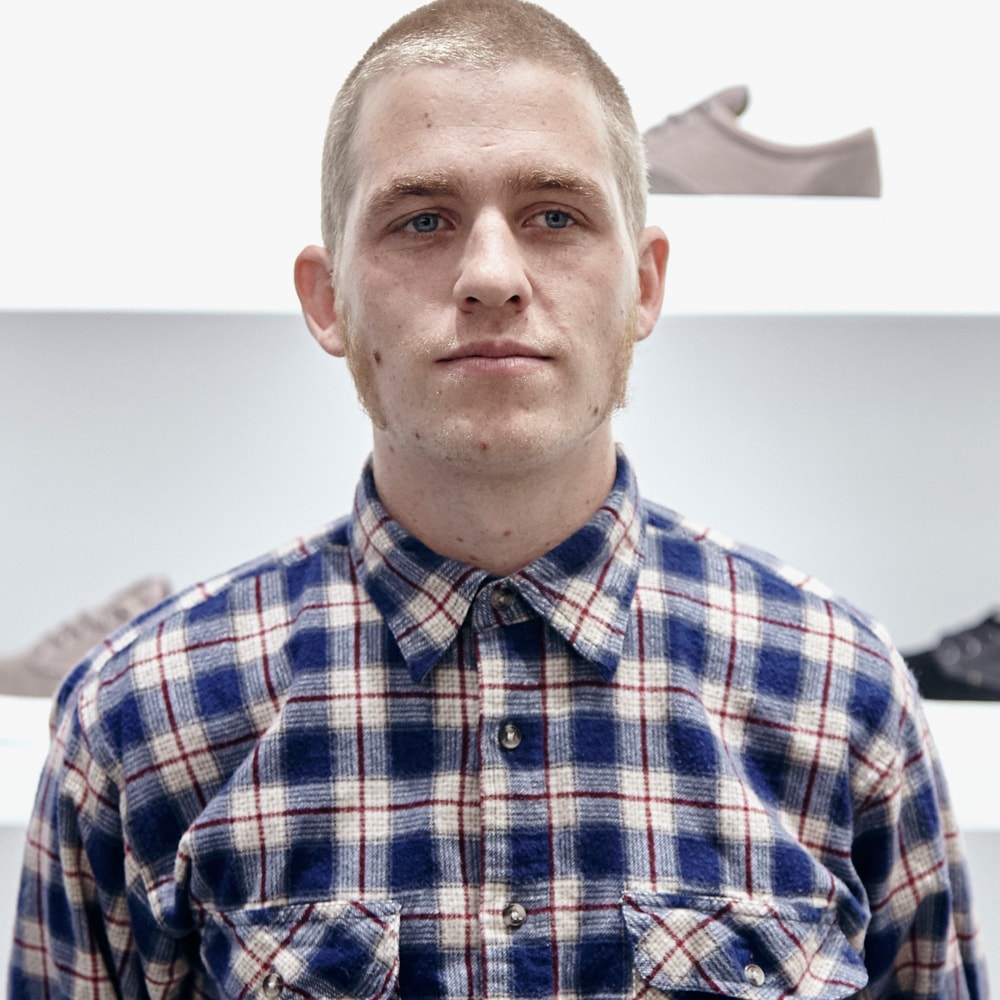 Oscar
You don't really see tears that often, but sometimes they get real shaky. They come in for an autograph and they're just f*ckin' shaking.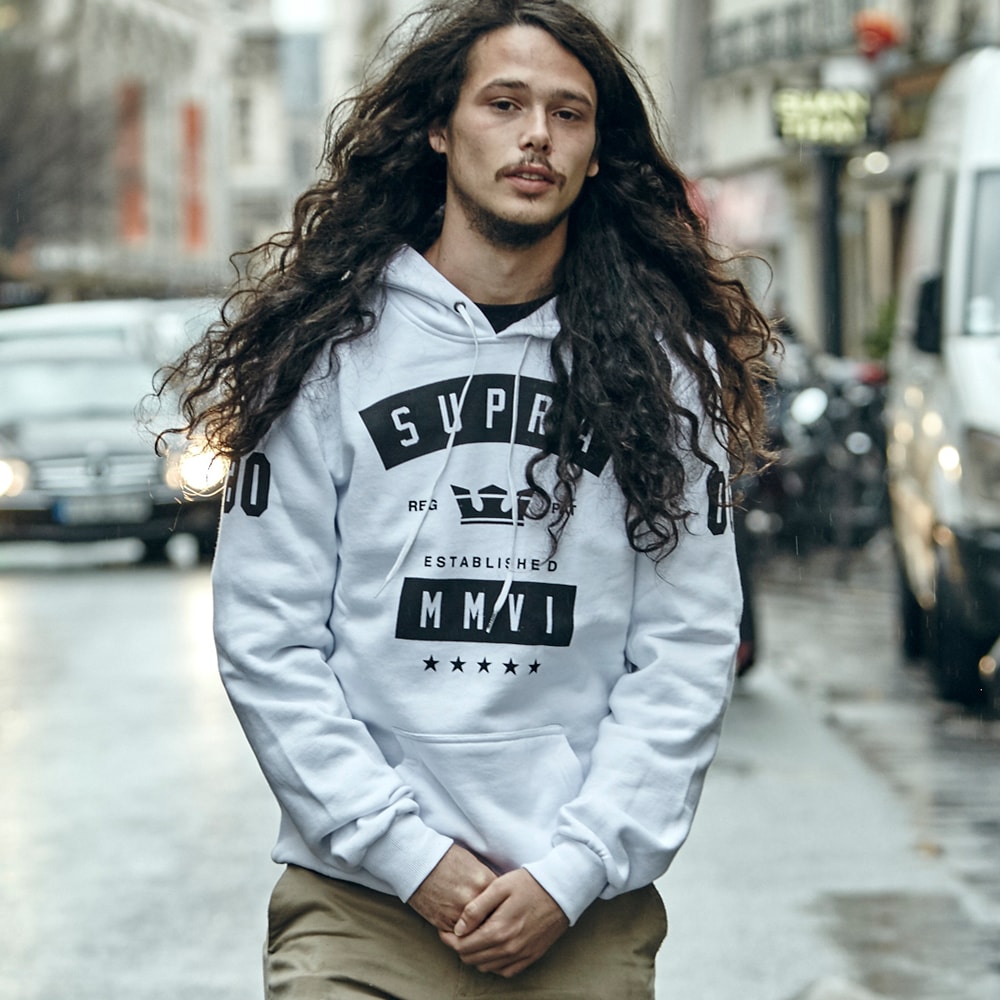 Dee
I find on Instagram they're more over the top. Like, if you answer one question, they all start asking you questions. It's cool though.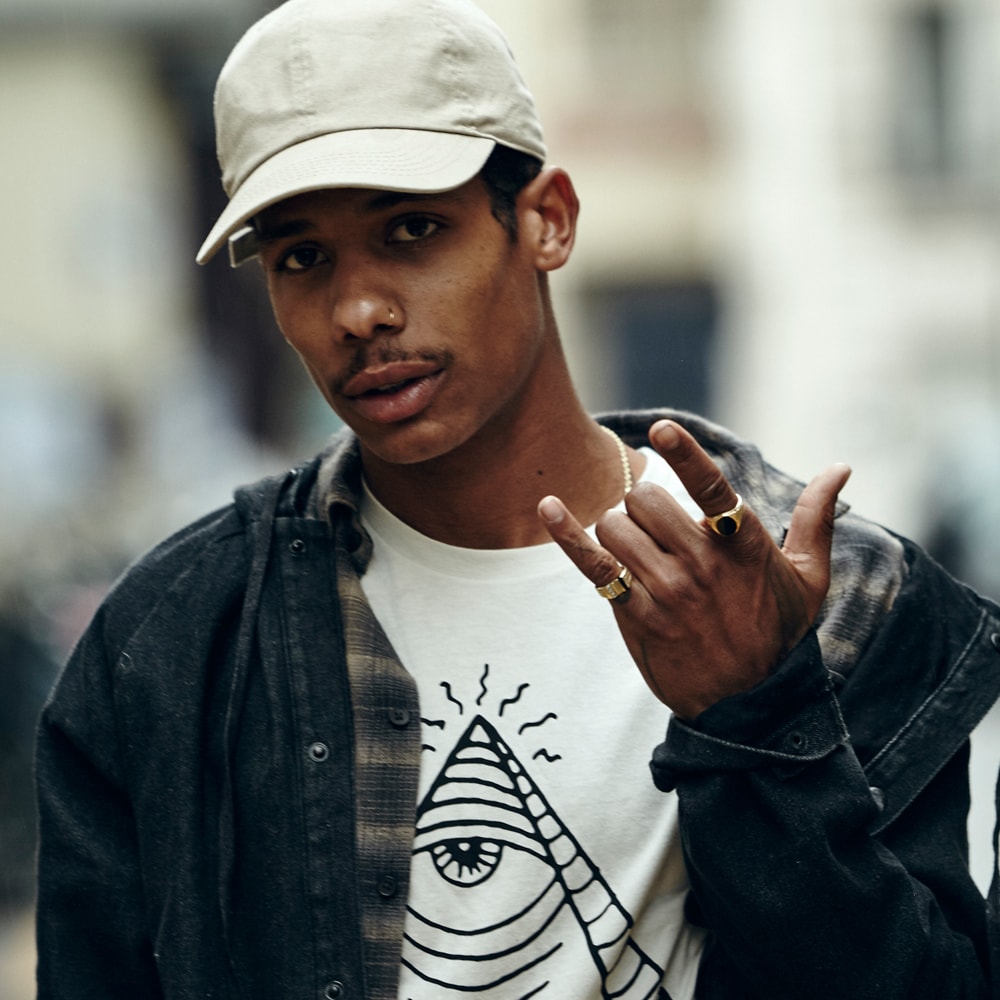 Boo
There was one gnarly time, this guy from Chicago, he was going in on trying to make me take him out on tour because, like, he was saying his parents were beating him and stuff? Like there was no way out? What do I say to stuff like that? It's gnarly. I'm just a skateboarder, dude. I'm still figuring things out as well.
Is there any more baggage that you totally didn't realize came with the pro skateboarding lifestyle?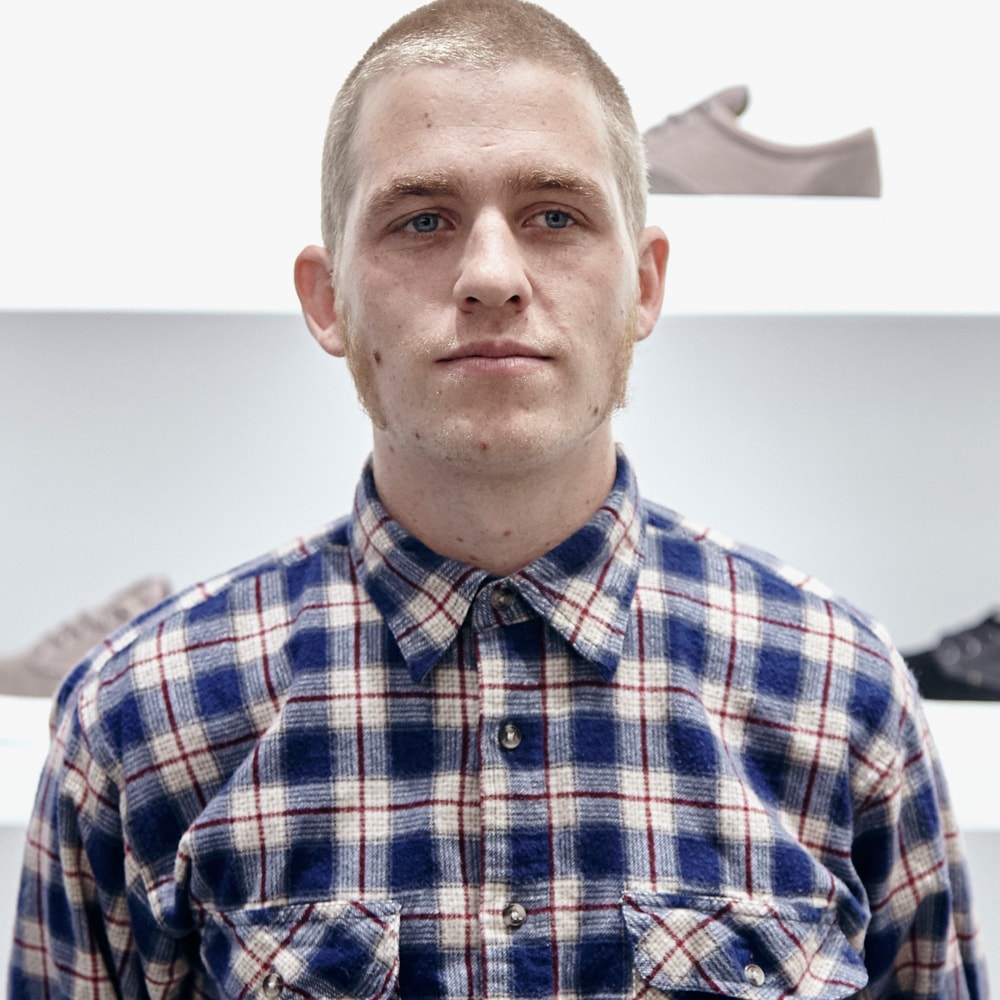 Oscar
The only time it can get a little complicated is when you have sh*t to deal with at home, and you have to be on a trip. That's the only time it can suck. The rest of the time, it's really nice.
Isn't that work/life balance the same in most jobs though?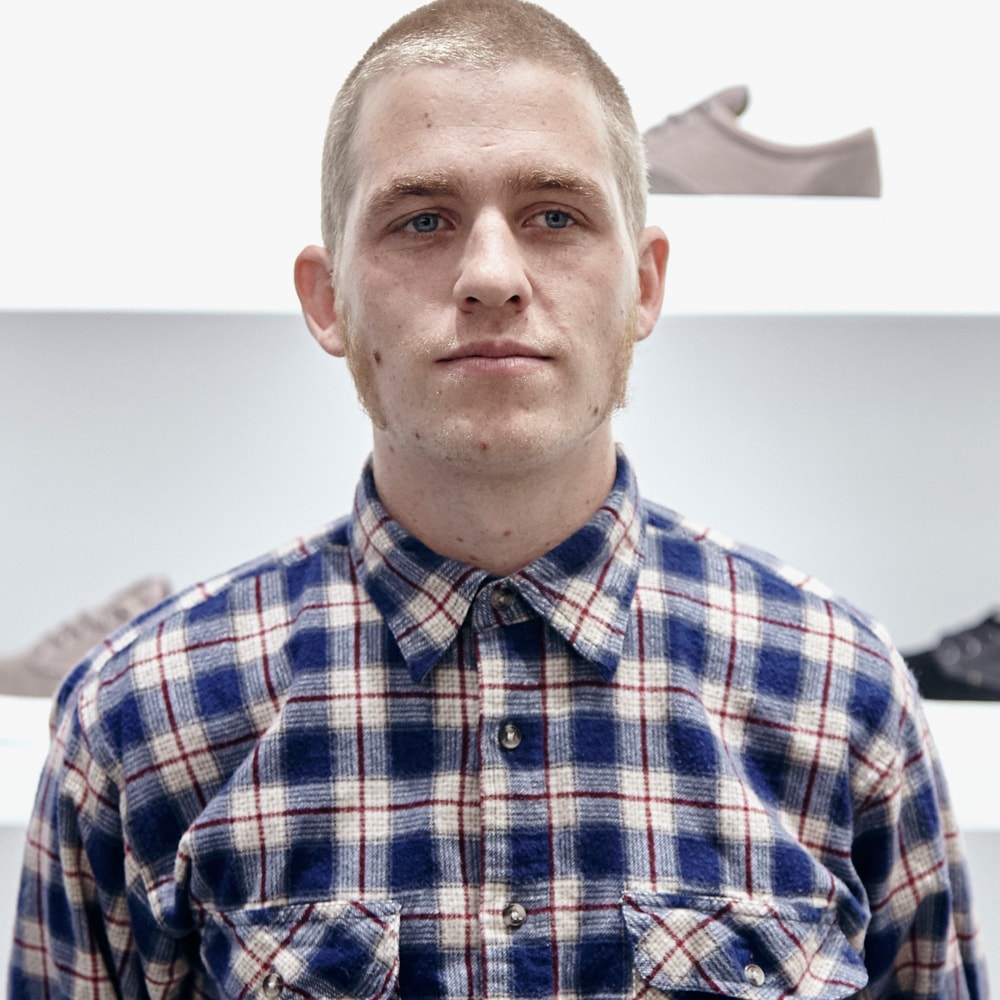 Oscar
Yeah, but most jobs don't need you to travel much, so if you have sh*t going on at home, you take care of it. If you have sh*t going on at home and you're on the other side of the world? It's not so easy.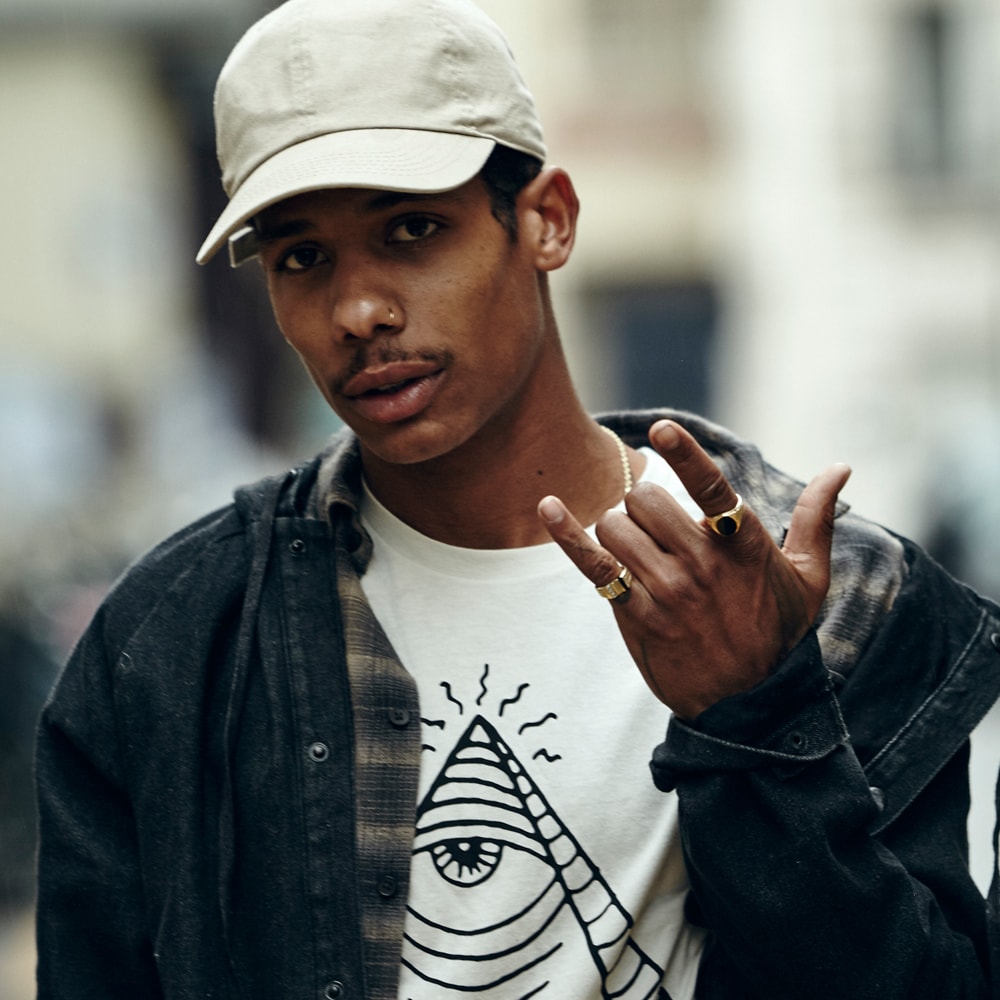 Boo
Balancing the schedule is tough, especially when you have a load of sponsors asking you to do loads of different things. On the flip side though, if we're not on a schedule, we're free to do whatever we want. That's why I feel like a lot of skaters can fall off easily. Like, Dennis is our boss, but he doesn't care what we do at the end of the day, he just needs to make sure we skate. But a lot of people go off track and get too busy and don't want to make their flights or whatever.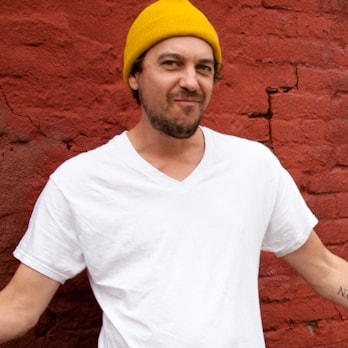 Dennis
When you start turning down tours? You don't want to do that. There's always another guy in line that will take your place.
Any of you guys missed a flight?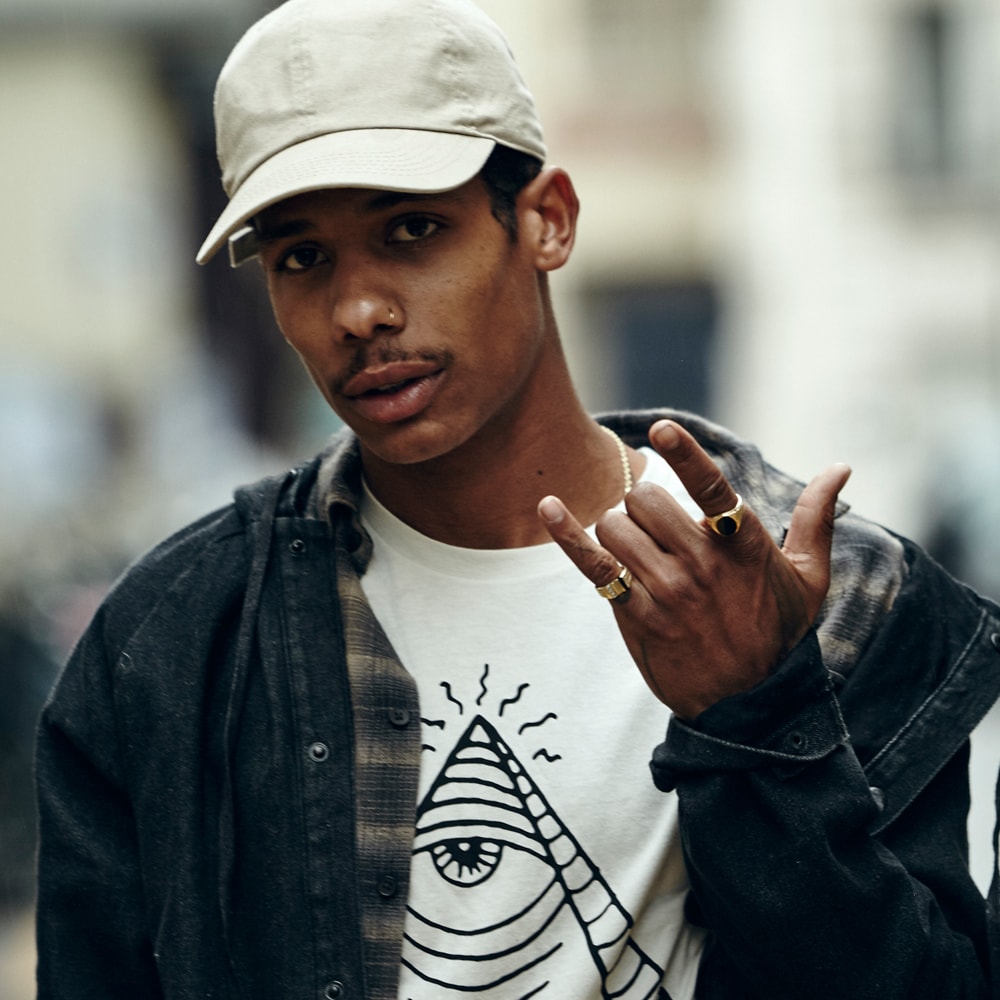 Boo
I haven't, but I complain to Dennis all the time about little sh*t. That's my problem.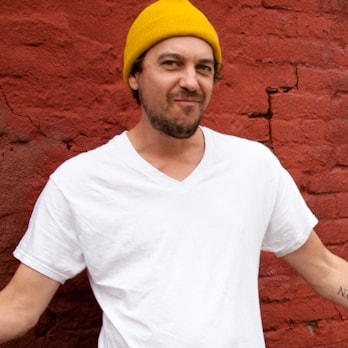 Dennis
It's usually about not getting enough shoes or getting the wrong color shoes, or needing more per diem money or taxi money…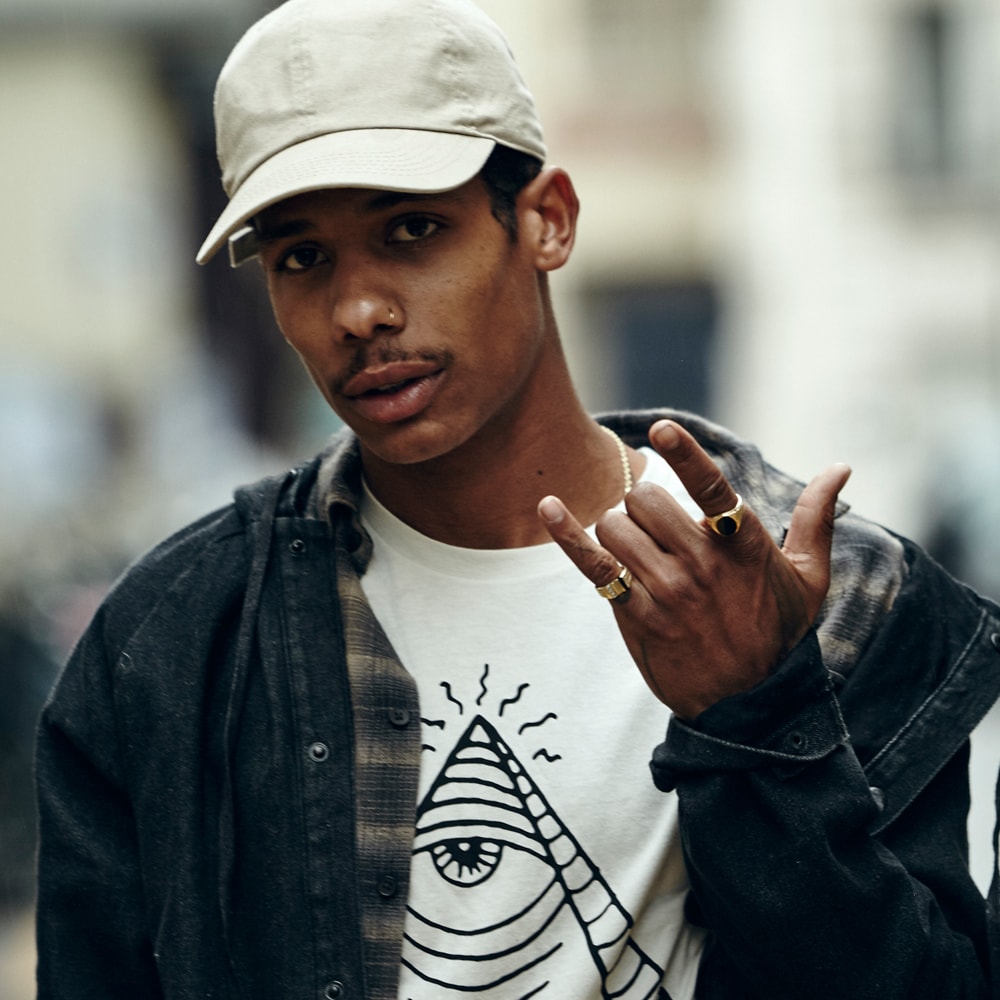 Boo
Nah, at the end of the day I don't care, I'm a simple dude and I don't need much. It's funny, 'cause Dennis talks to each and every one of us in a different way, like we're his kids.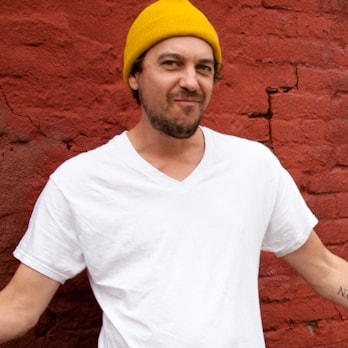 Dennis
You got your little girl, you got your little boy. You don't want to be the little girl, so stop complaining, and you'll be good.
What's been the most eye-opening skate culture you've seen while touring?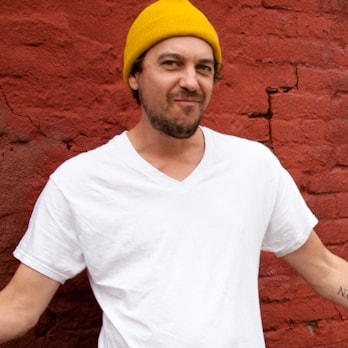 Dennis
A lot of Asian countries are crazy. Manila and the Philippines were such grimy places, but the kids were still skating. They don't care where they're at, as long as they're skateboarding.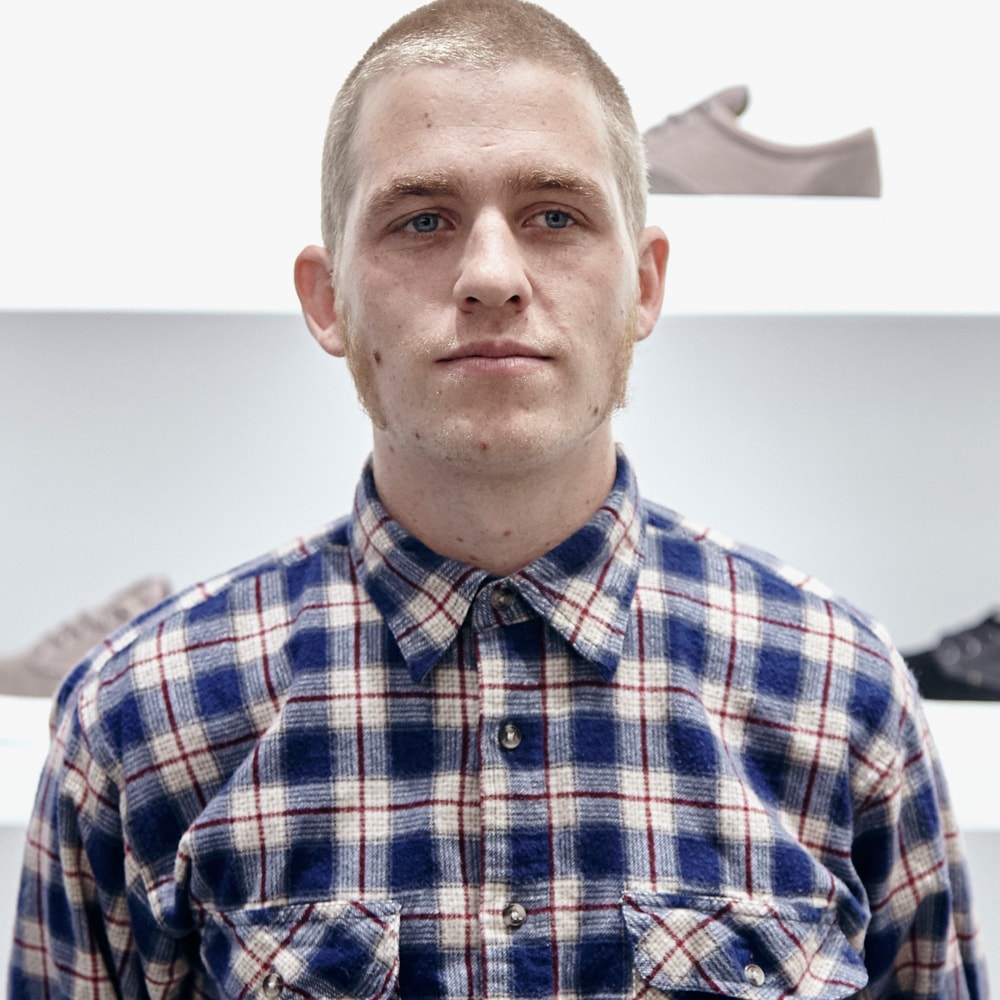 Oscar
Ethiopia was full of people that had f*cking nothing, but were still really happy. People taking care of their sh*t and not complaining about anything? Man, it was crazy. I saw this kid, must have been only 5 years old, he was taking care of 30 cows in the middle of the street. Five years old, and he had the biggest smile on his face.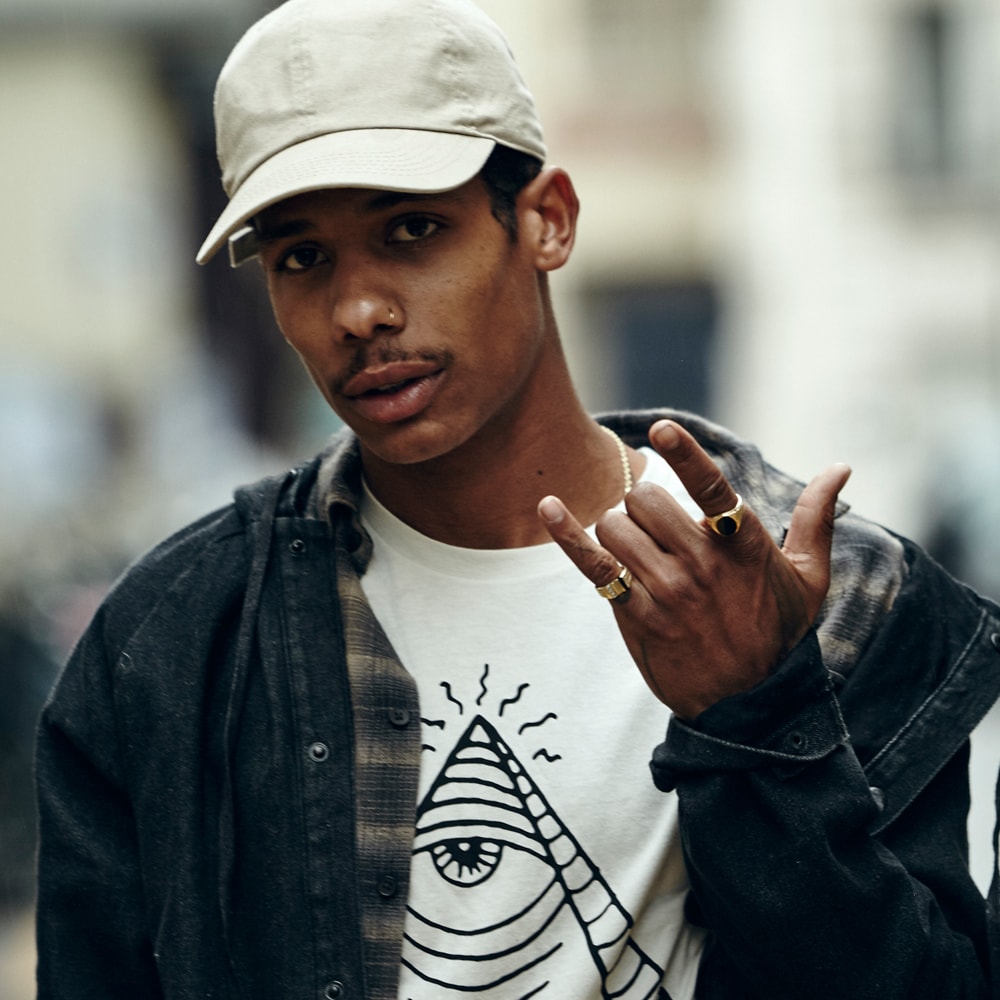 Boo
Kimberley in South Africa is the same. It's almost sad, but it brings you joy 'cause these kids are so happy off pretty much nothing.
---
What It Takes to Go Pro
1 of 4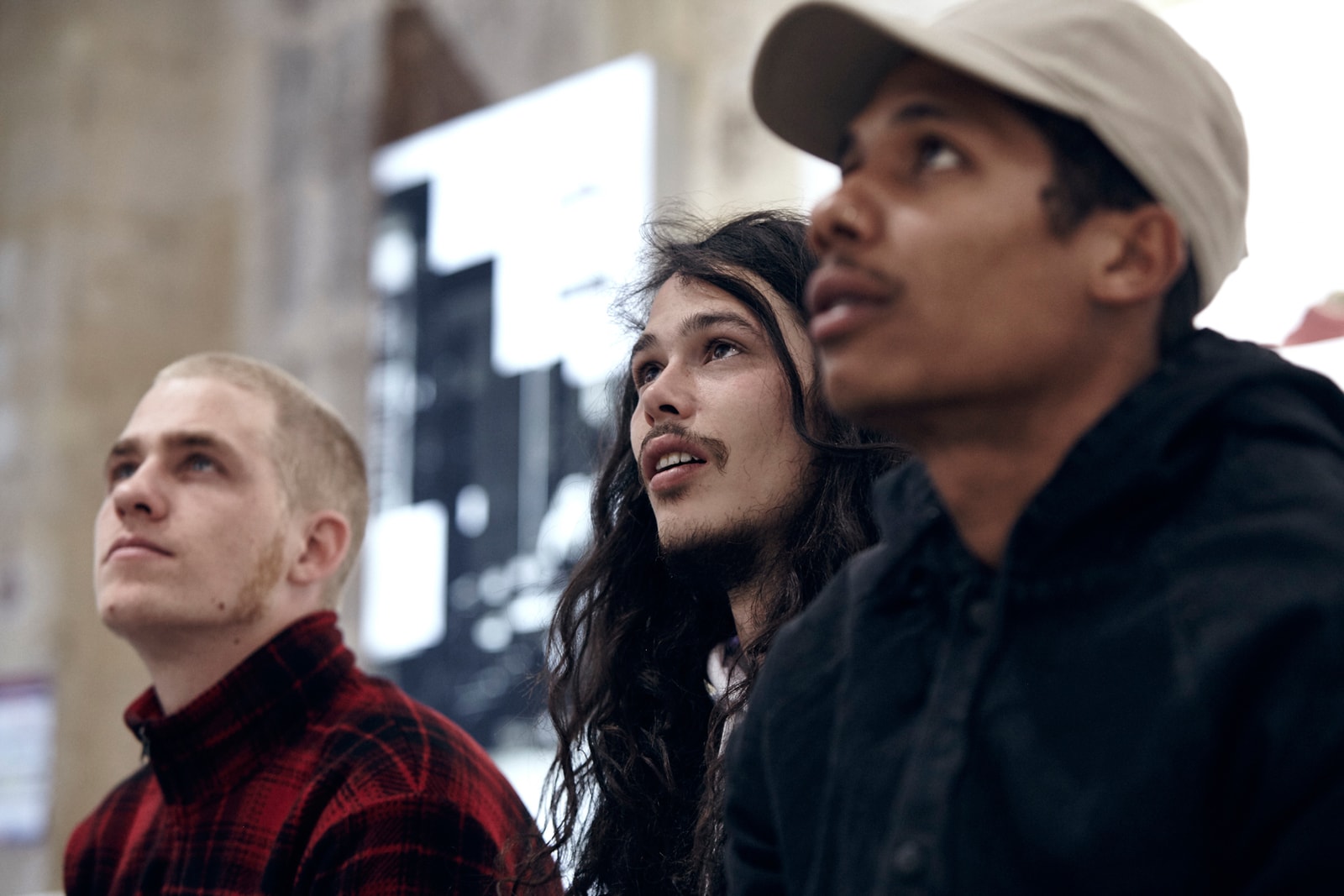 2 of 4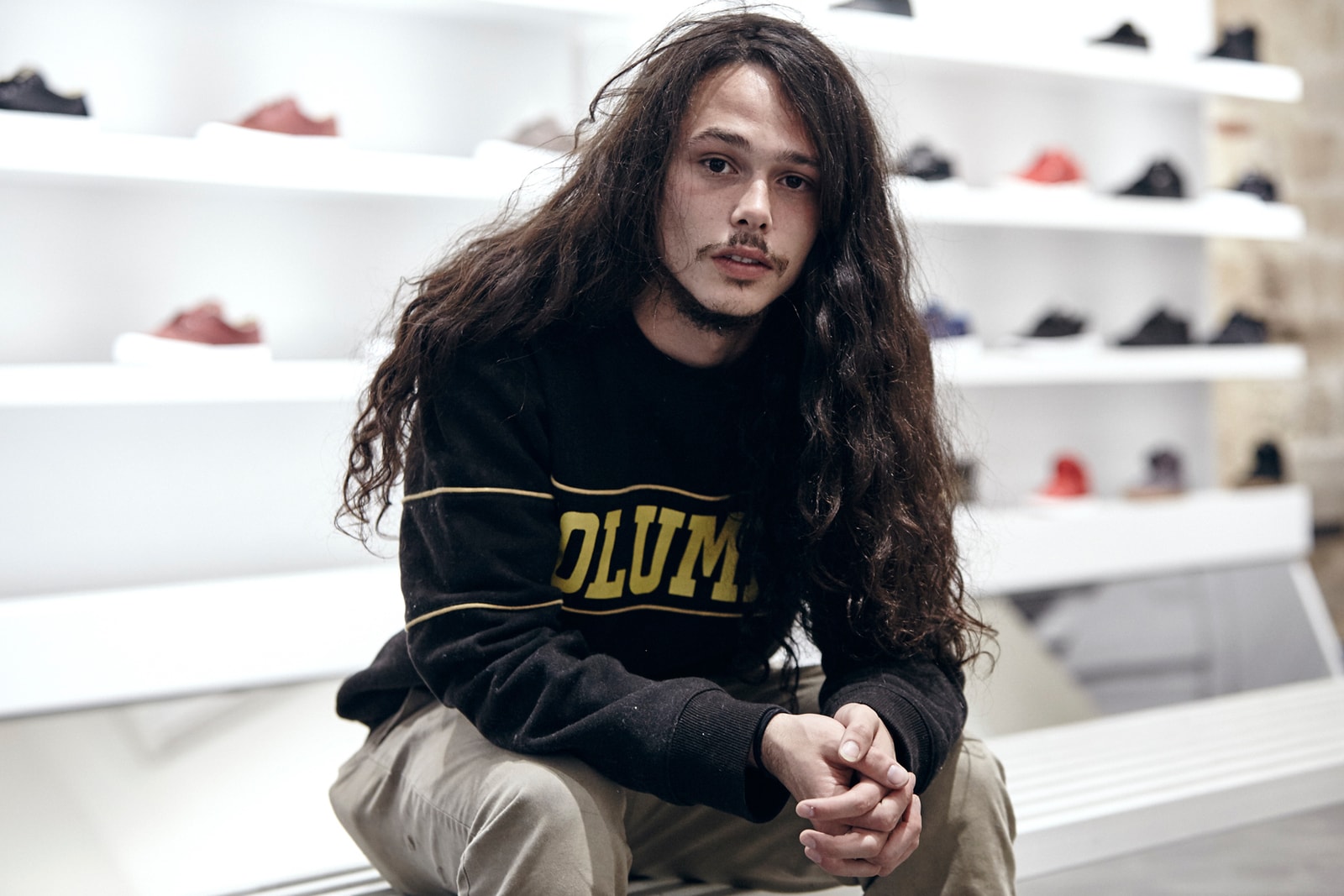 3 of 4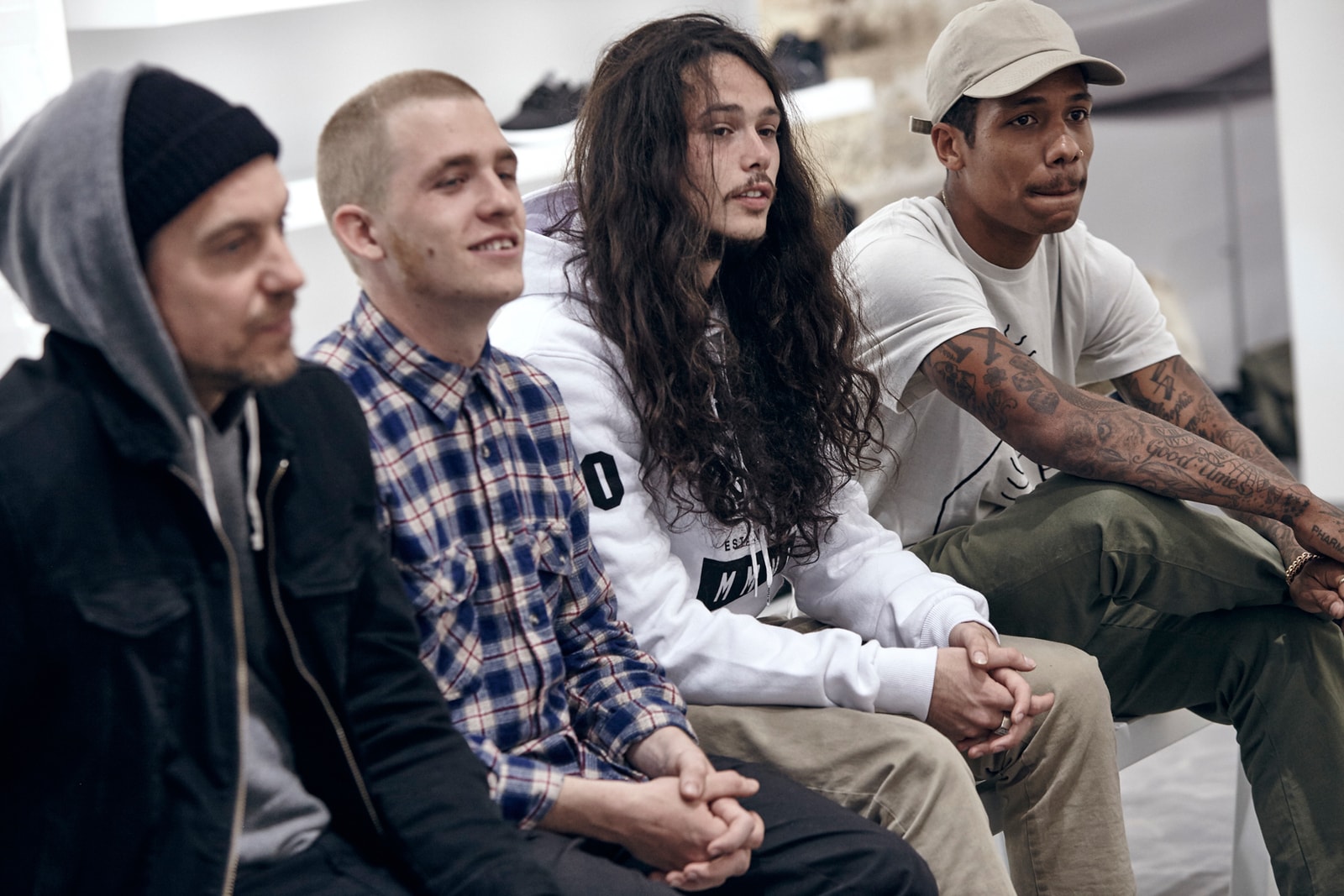 4 of 4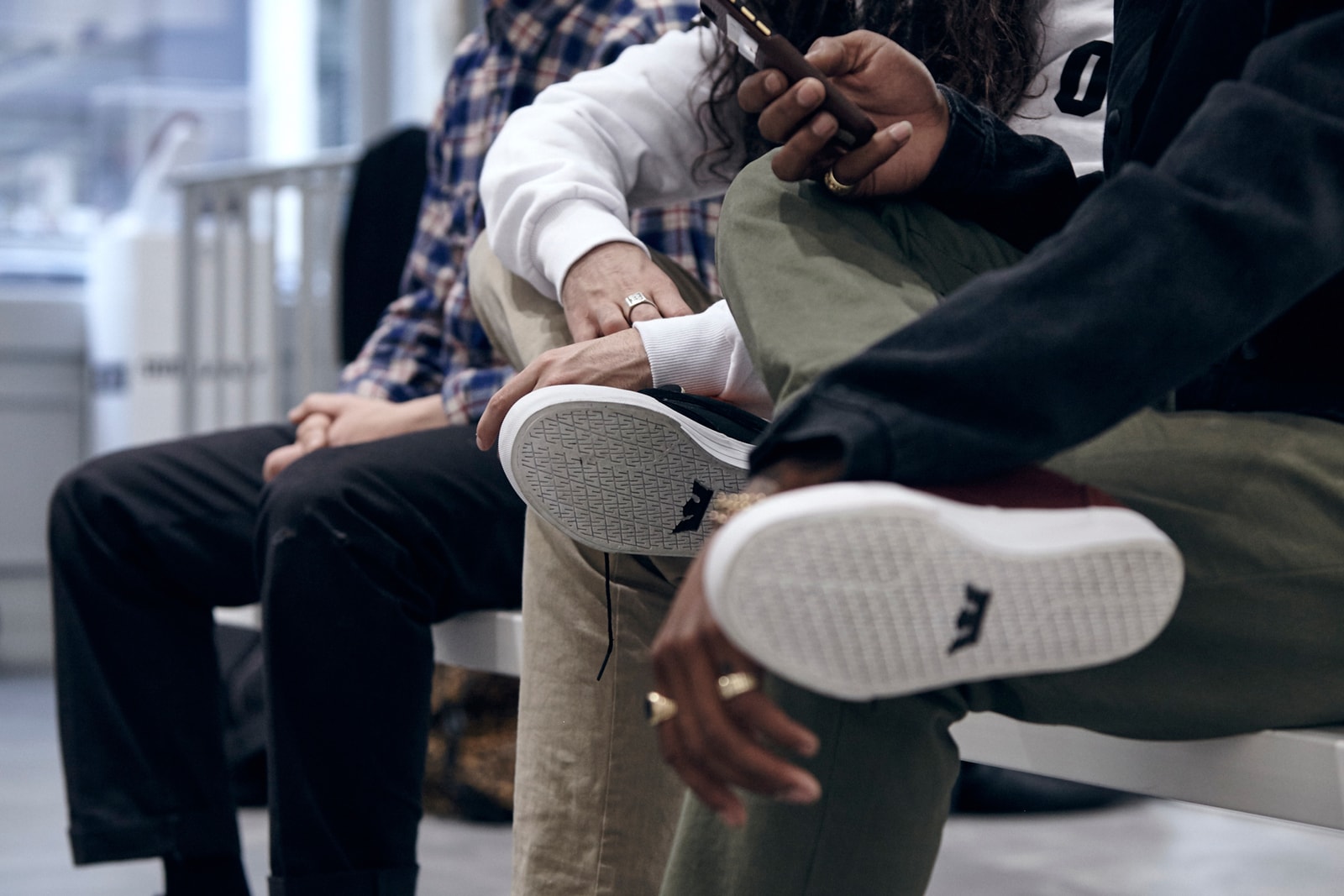 "There's so many people that come out on a trip for the first time and completely blow it just from not talking, talking too much or being a weird person."
If someone sent you a Sponsor Me video tomorrow, what stuff would make you want to sign them up and take them out on tour with you?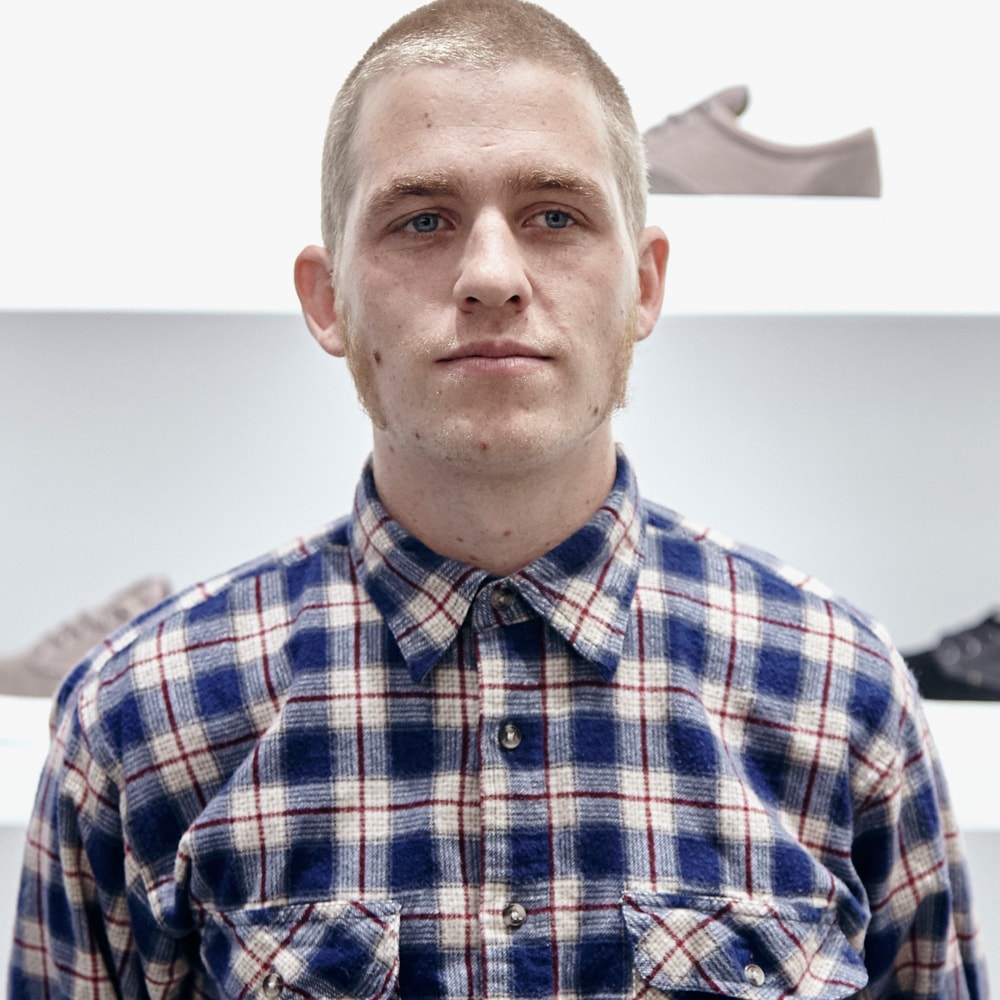 Oscar
I like guys that skate fast and go fast.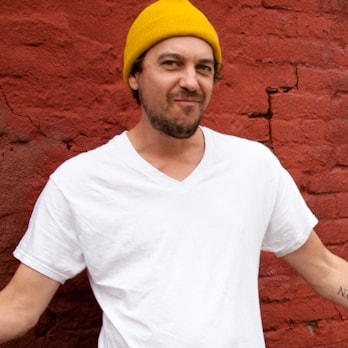 Dennis
Style is a big thing. If you got a good push, you can tell someone flows on the board. When I started skating, style was the most important thing, 'cause there wasn't a lot of tricks. The way you pushed down the street set your vibe, and it was cool to have a good push. It was like a trick in itself.
What about personality? How important is that?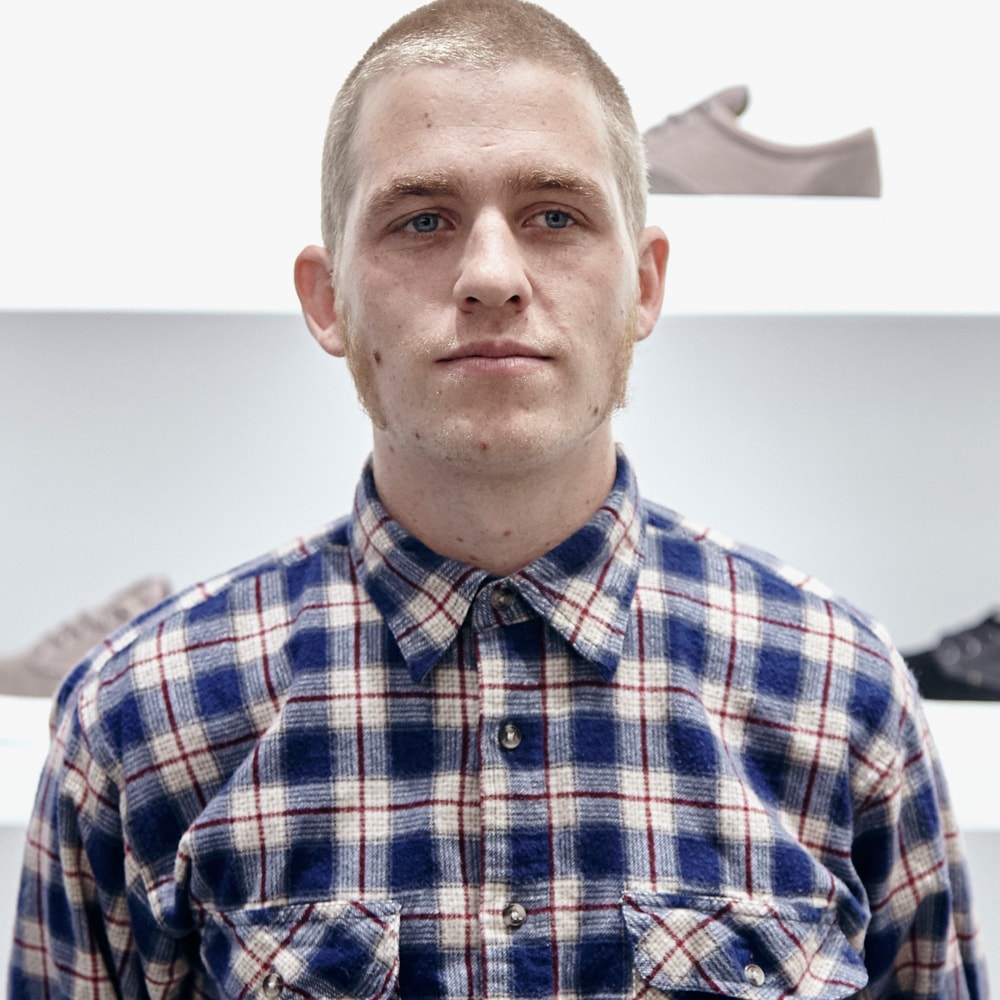 Oscar
You have to be really good, really, really, really, really good at skateboarding if you want to be a c*nt.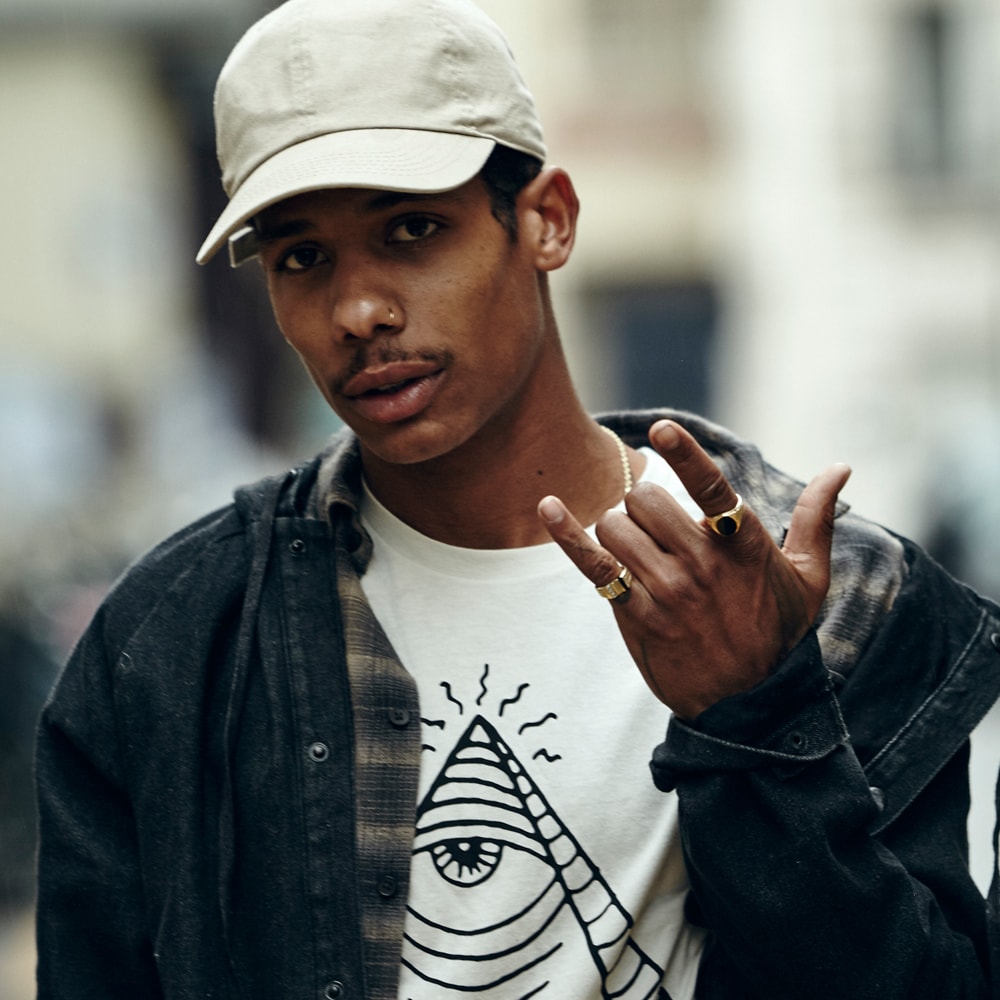 Boo
There's so many people that come out on a trip for the first time and completely blow it just from not talking, talking too much or being a weird person.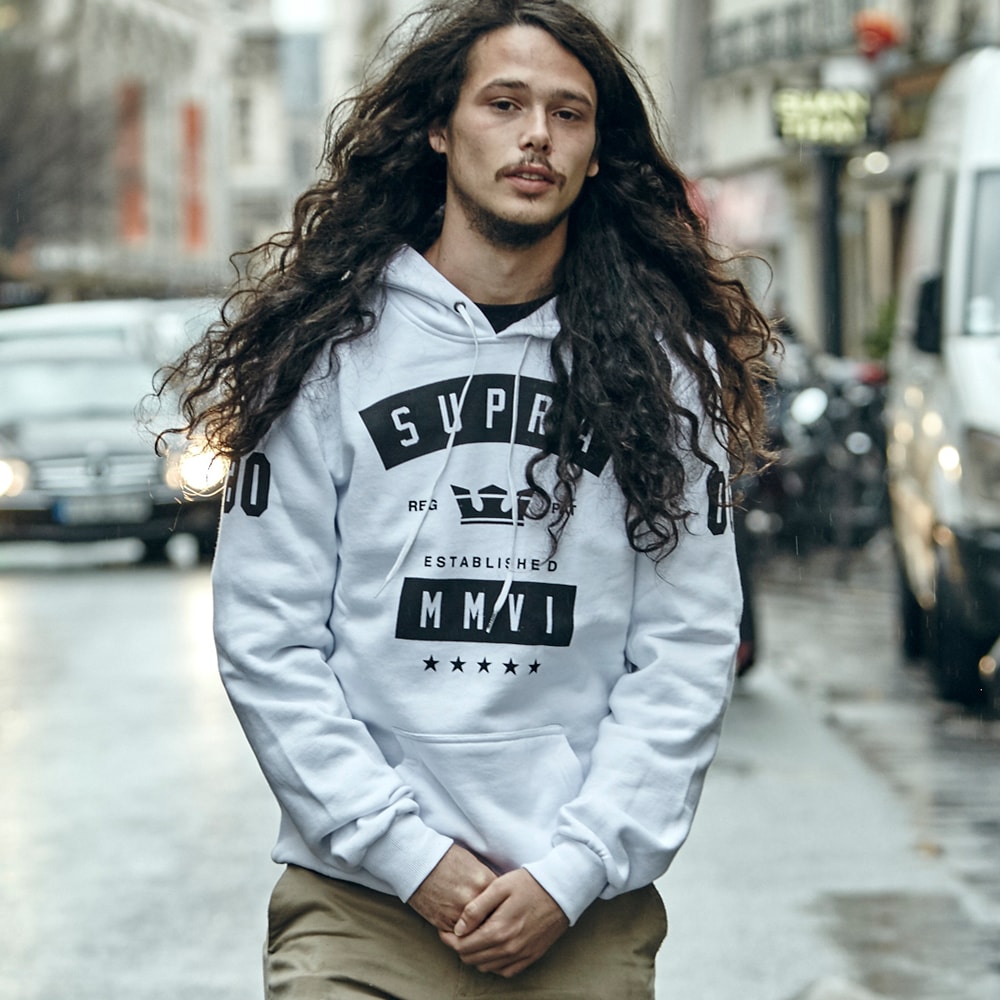 Dee
Or getting hammered and partying too much.
So you need to be smart, too?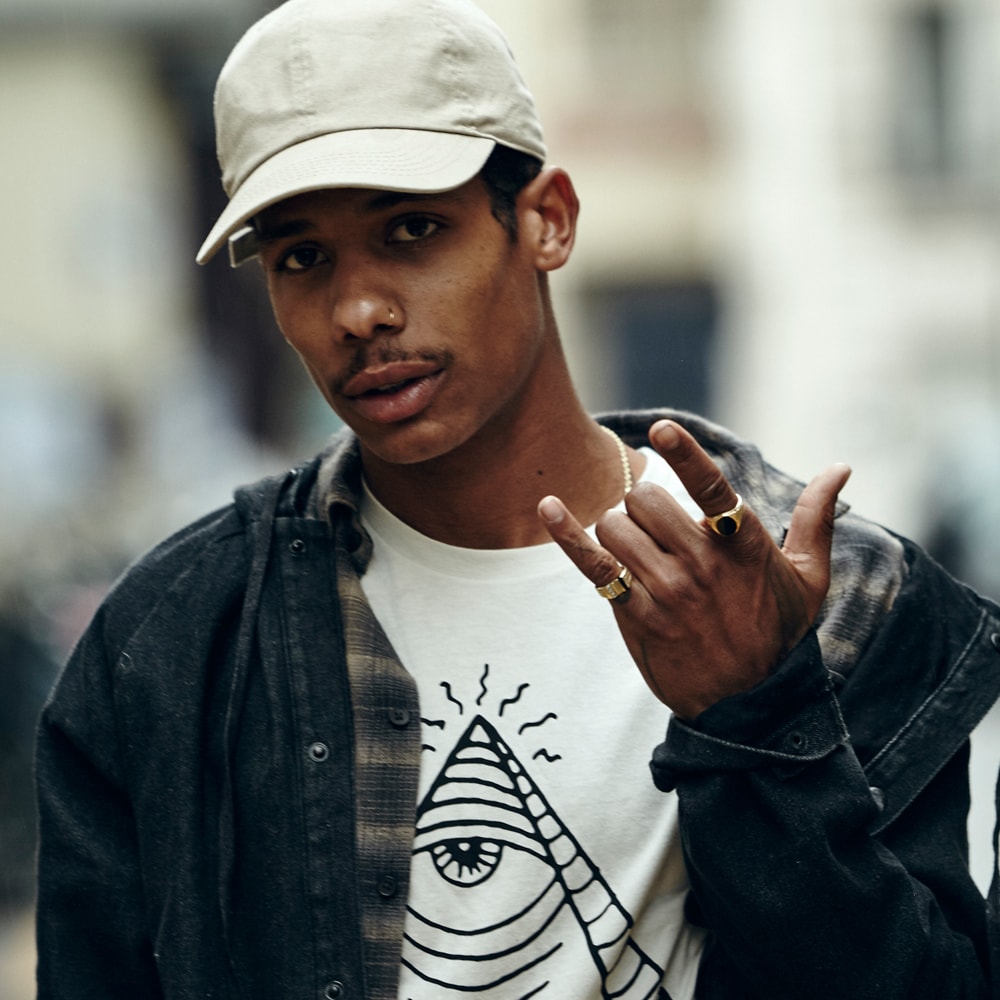 Boo
You gotta be able to sit down with a homie at the bar and have a conversation. If you can't do that, it's not good.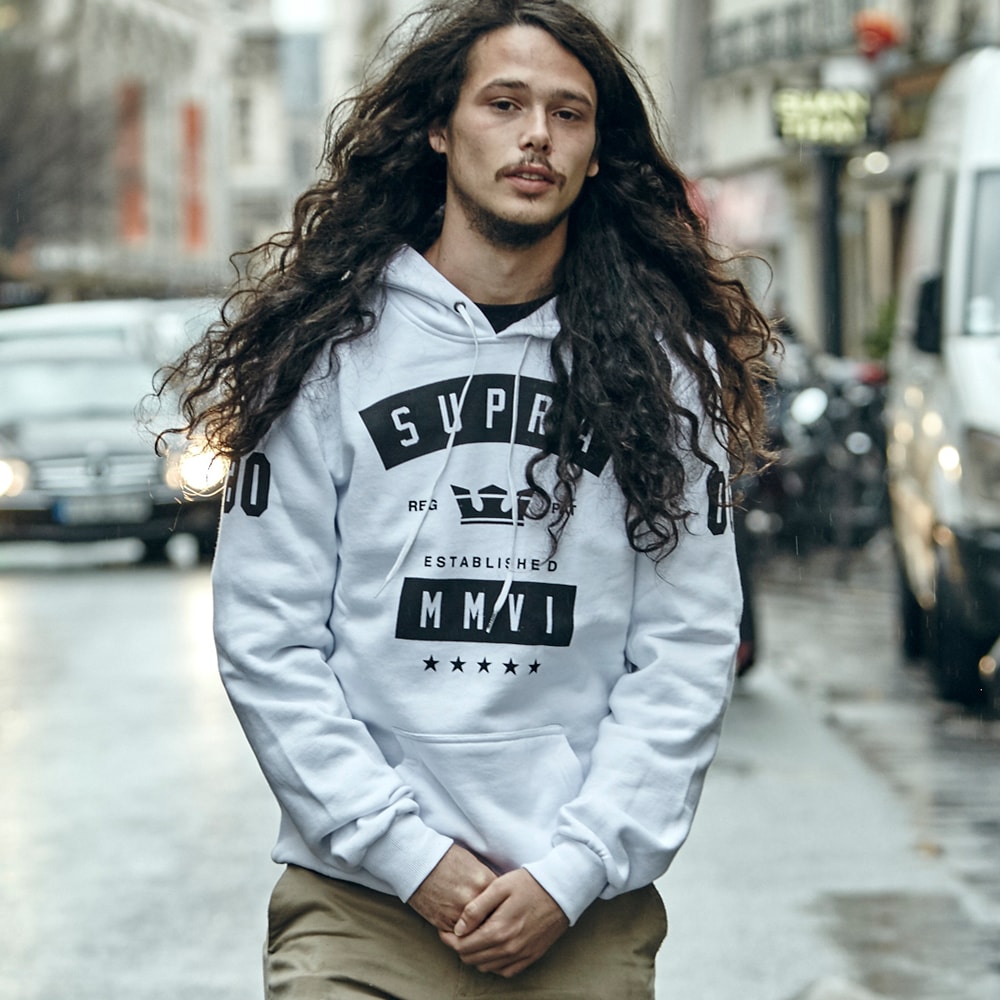 Dee
It's so important to be able to get along with all the homies on your team. You can't just go out and do your own thing. It'd suck to do your own thing anyway, and it should be fun to hang with your homies.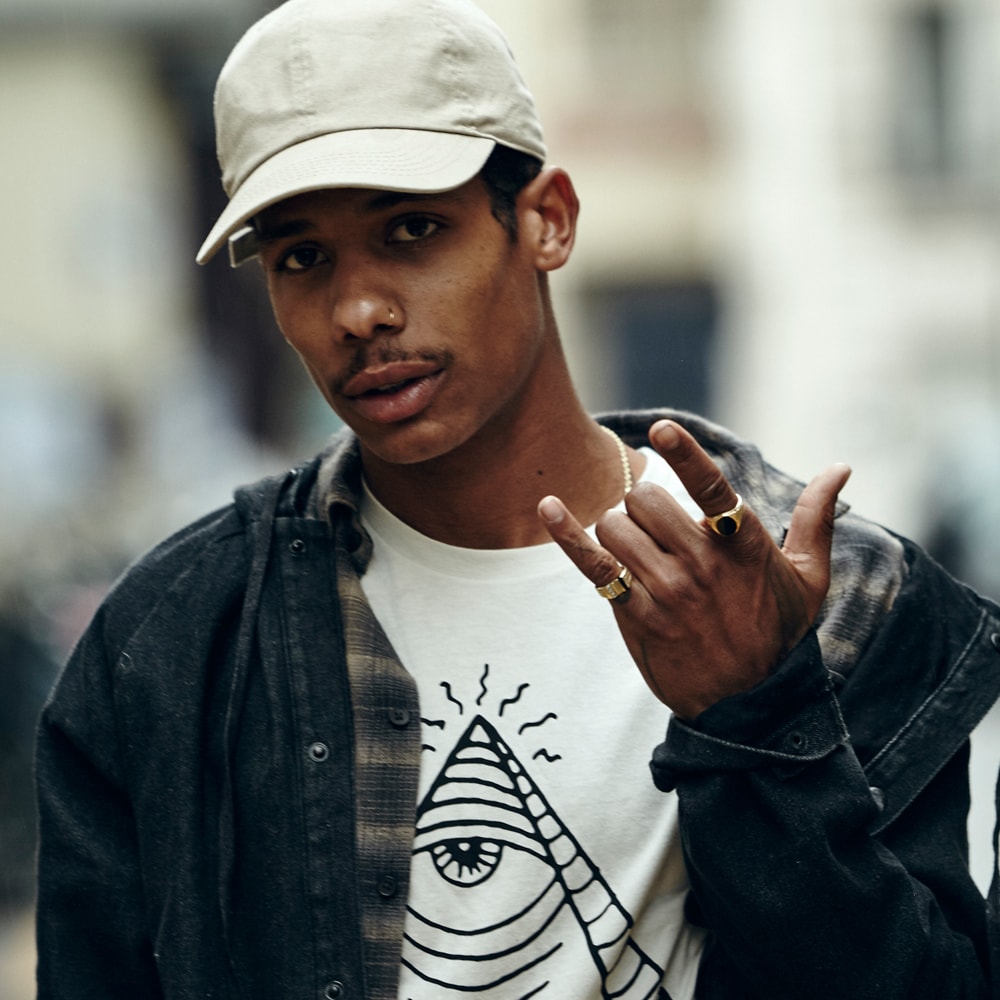 Boo
The squad teaches you loyalty and trust. It's a family, man.
SUPRA has some A-list older pros in their ranks. What have they taught you while touring with them?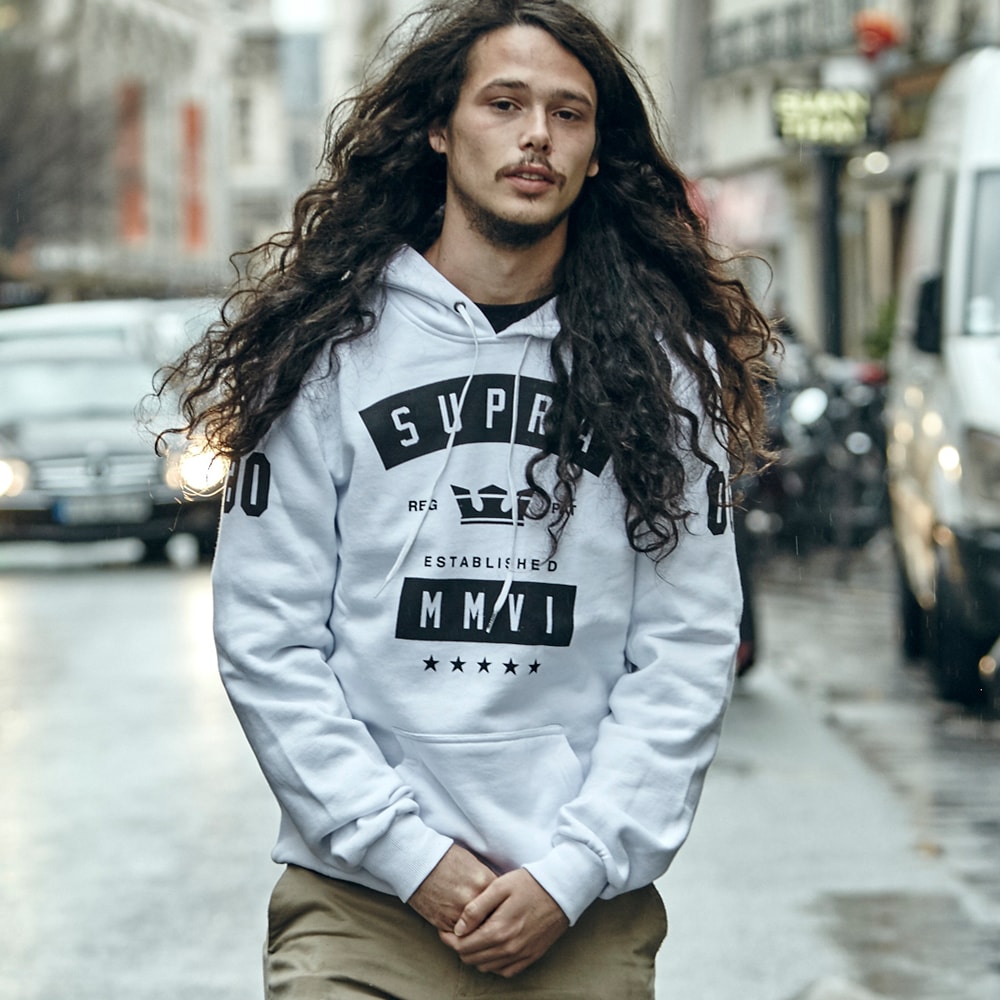 Dee
Muska is just such a rad person, he's always happy and is a cool dude. He's a legend. He shows you that you can do other things in skateboarding besides just skate. He's doing all kinds, from art to fashion with his shoes to building little skate spots.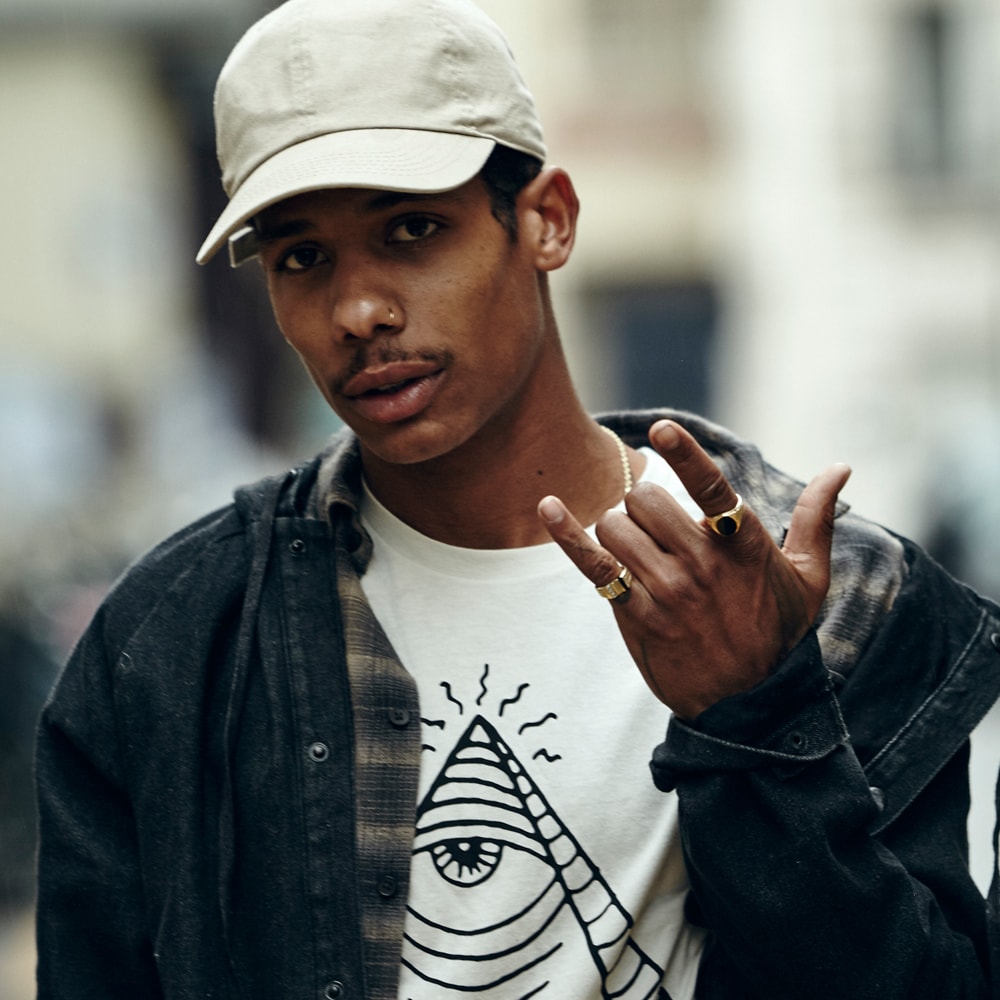 Boo
He opens different doors in skateboarding. It's not just Muska; we got Penny, Erik, Greco and Stevie Williams who all changed the industry in their own way. It's really cool to tour with those dudes.
---
The Evolution of SUPRA and Skateboarding
1 of 4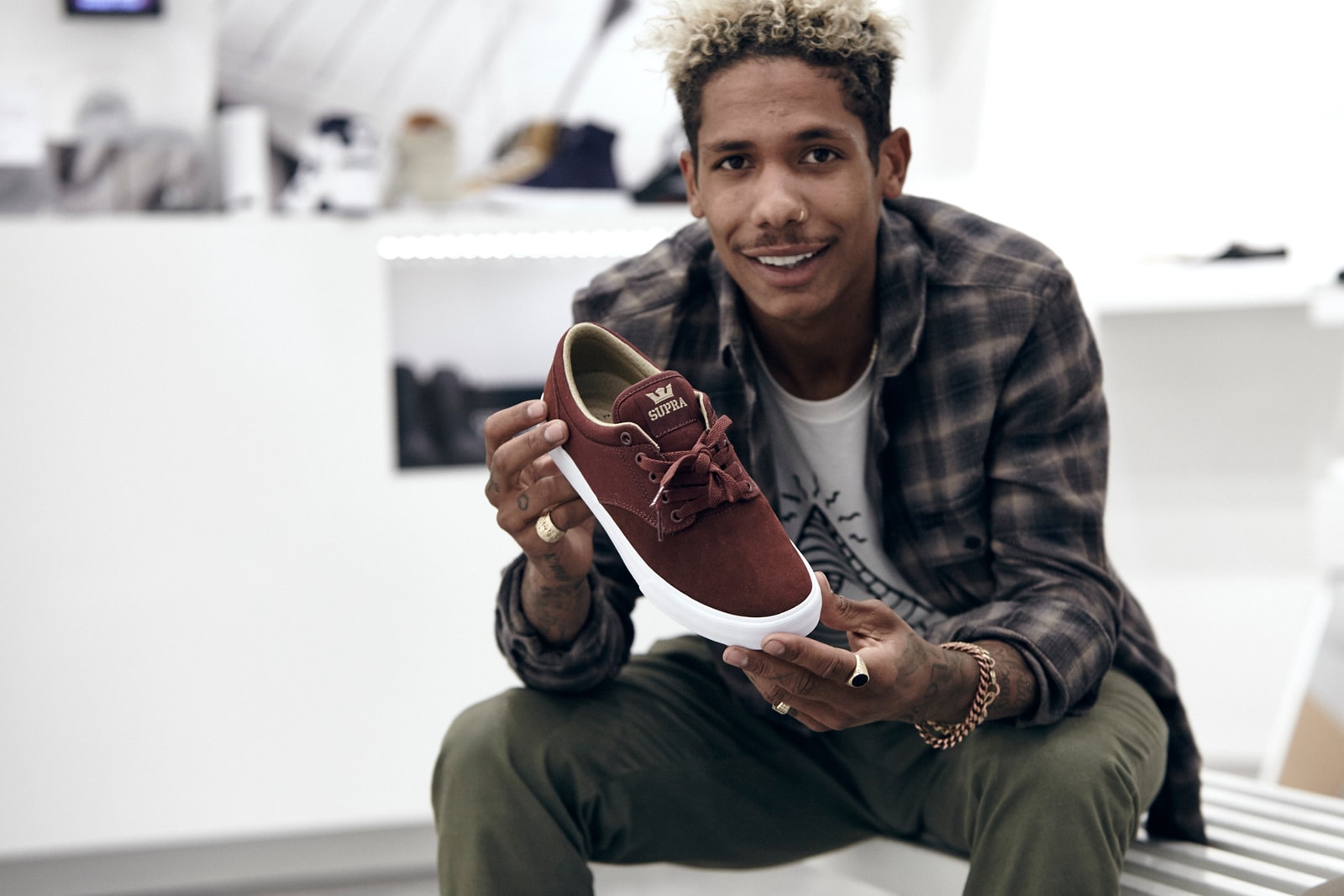 2 of 4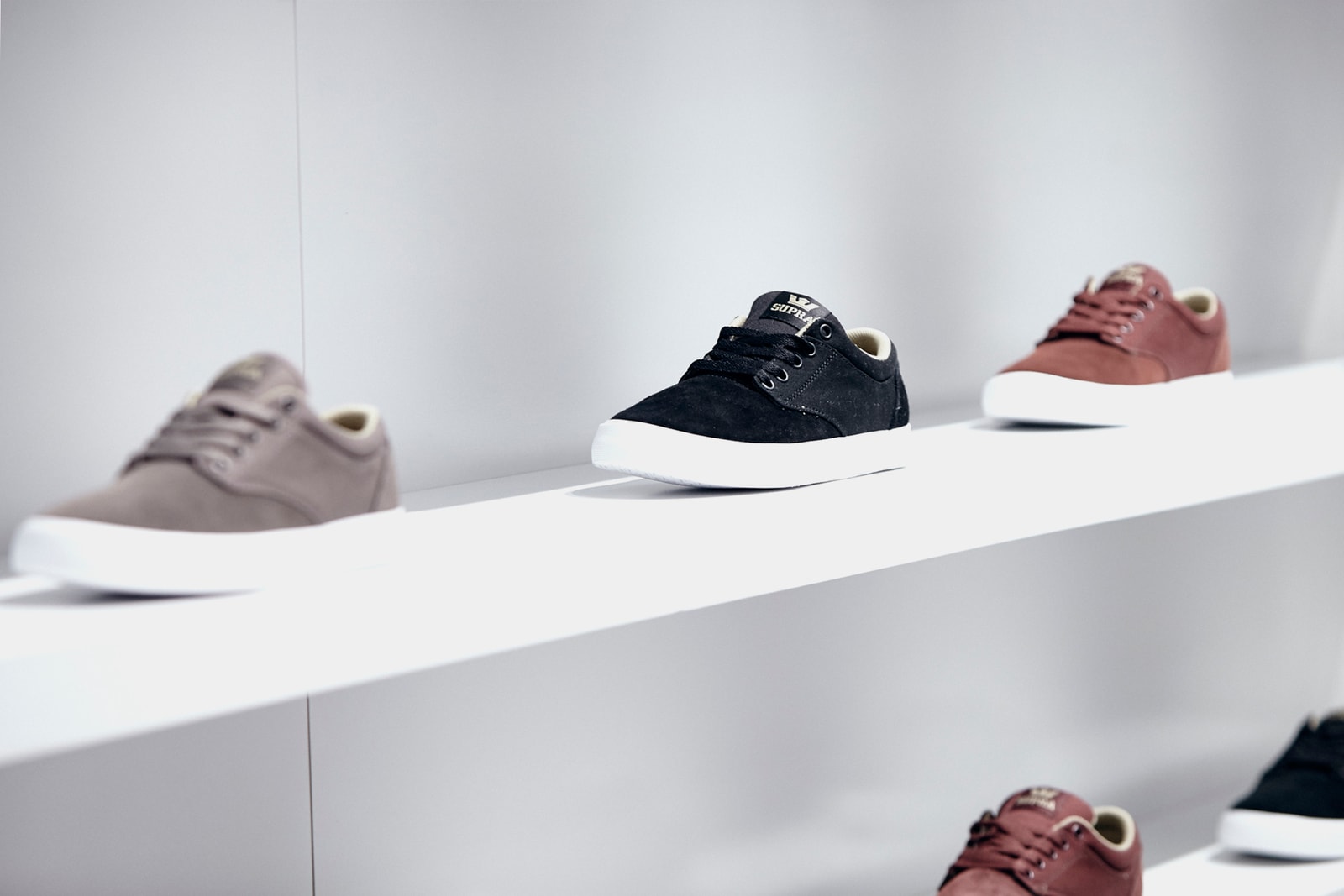 3 of 4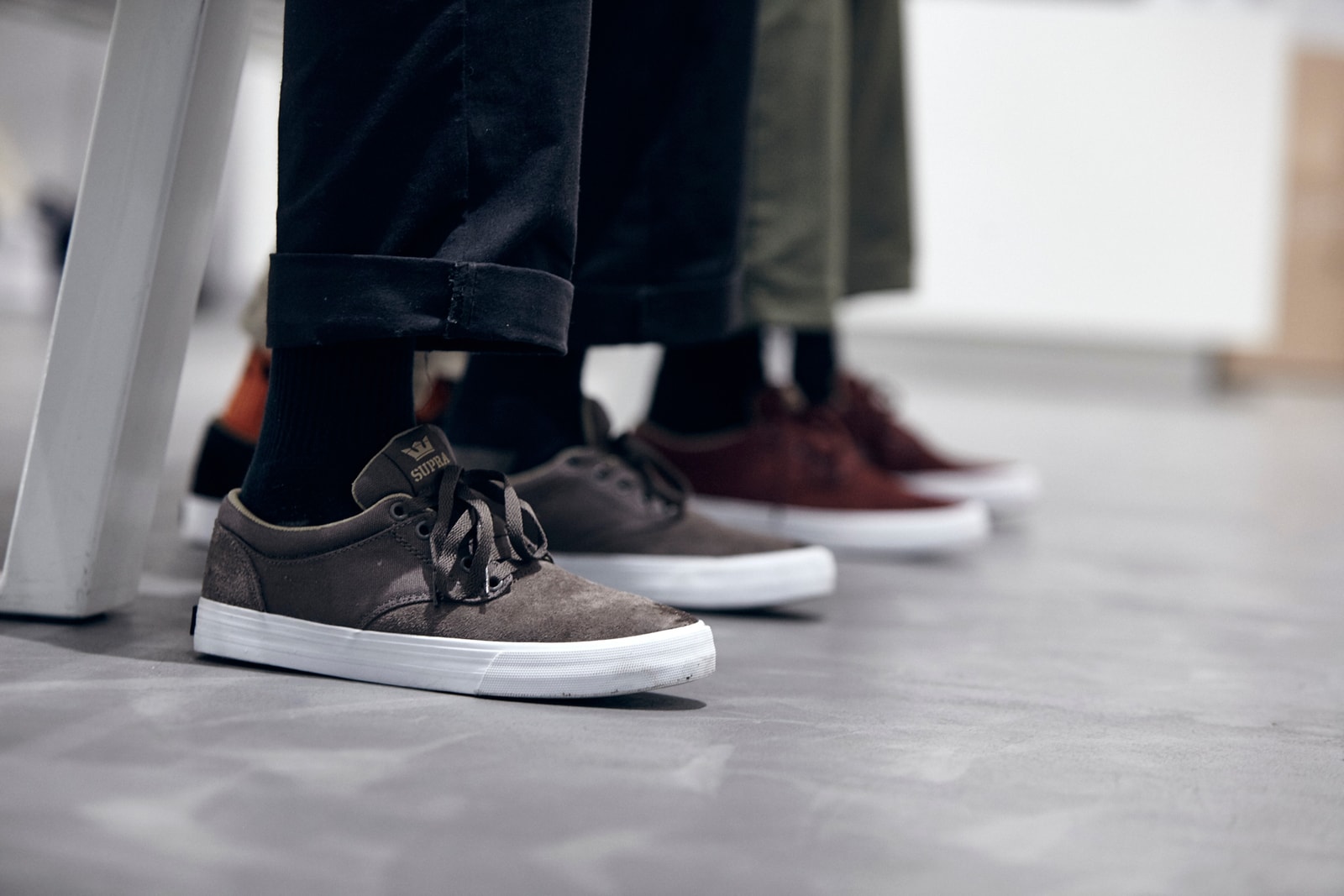 4 of 4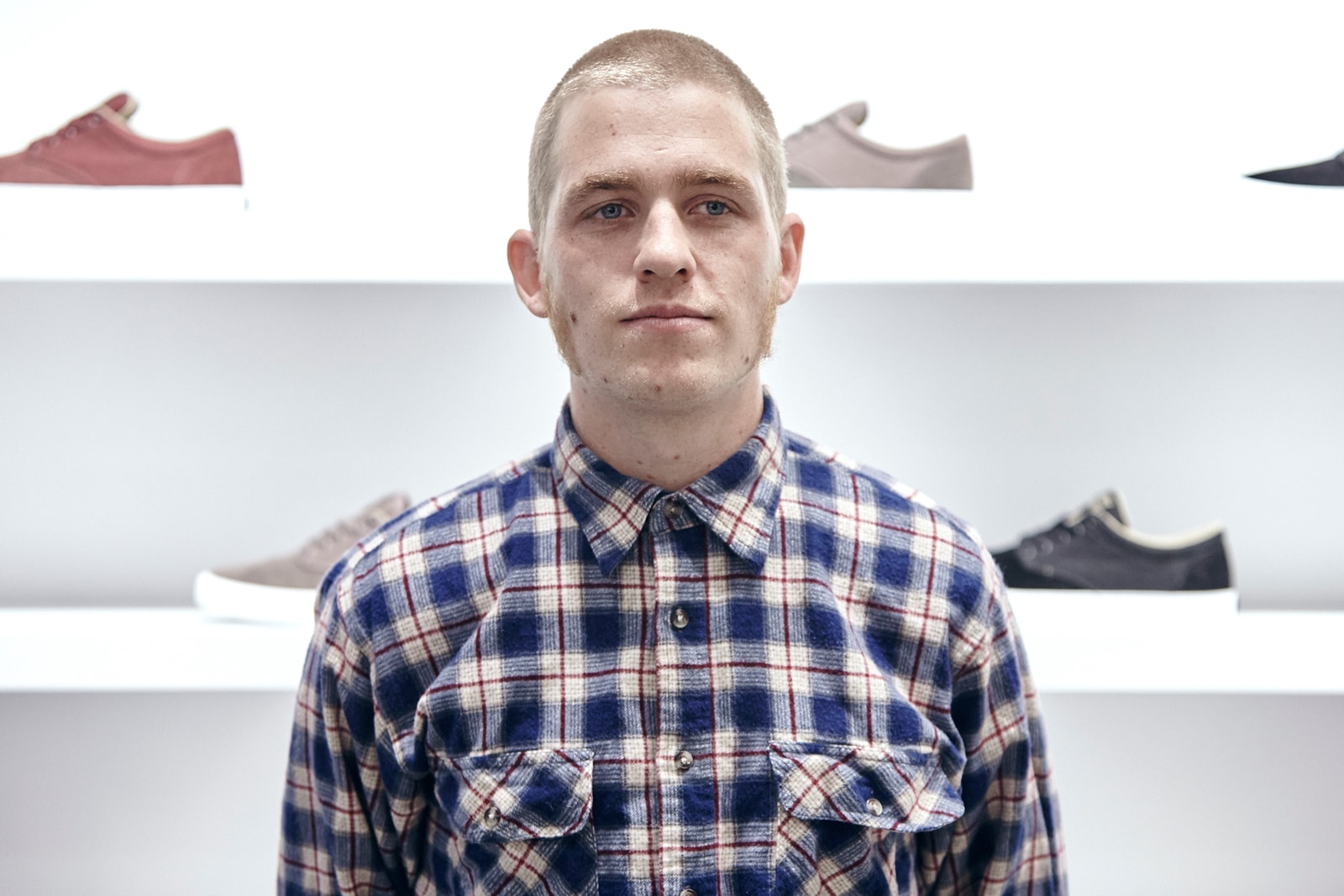 "You get a lot of people who don't f*cking go out and do sh*t or see the world. If you're skateboarding you see all kinds of stuff."
From an athlete point of view, how do you guys think SUPRA as a company has evolved over the last five years?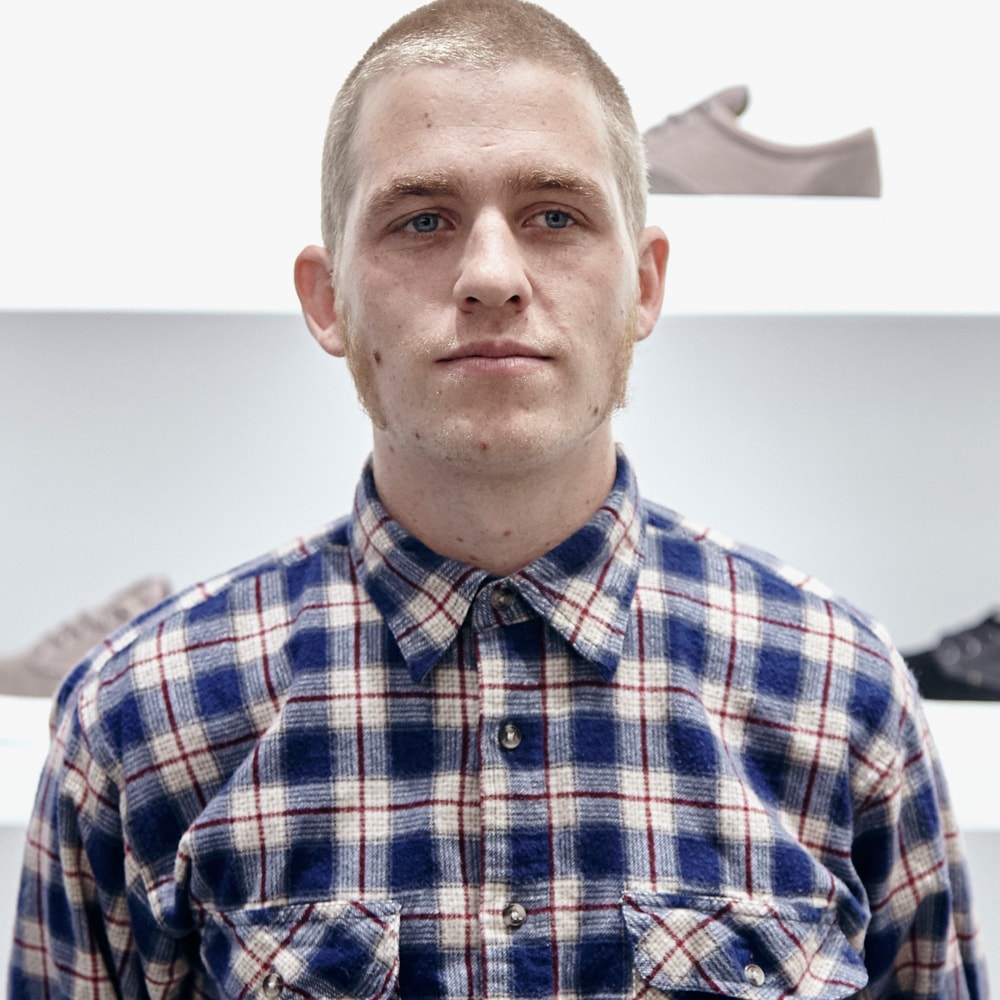 Oscar
Since I came up, I think they put more light on the guys from Europe. That's a really good thing, to know that there isn't just California skateboarding and that there's also great skateboarding going on elsewhere in the world. I'm really happy about that. I'm happy that I'm a part of that.
Is that a problem in skateboarding as a whole?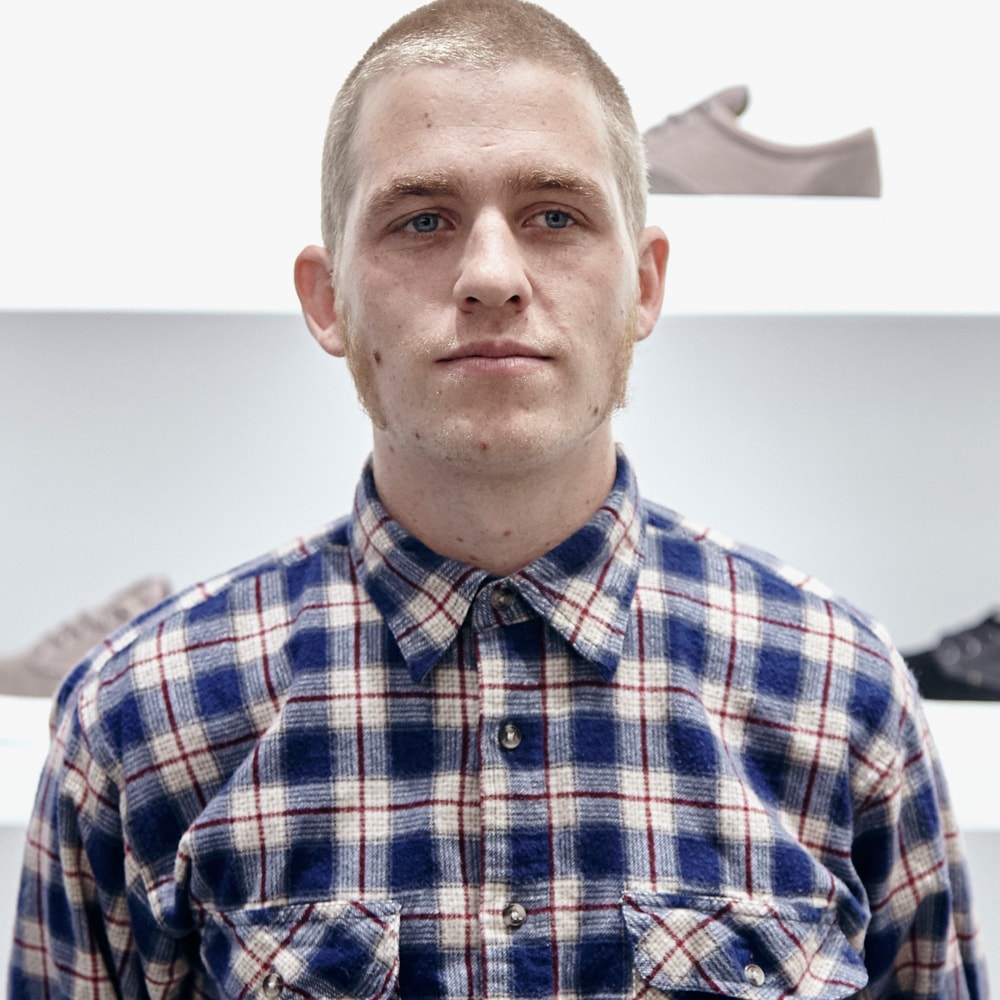 Oscar
It's starting to change a lot, I think.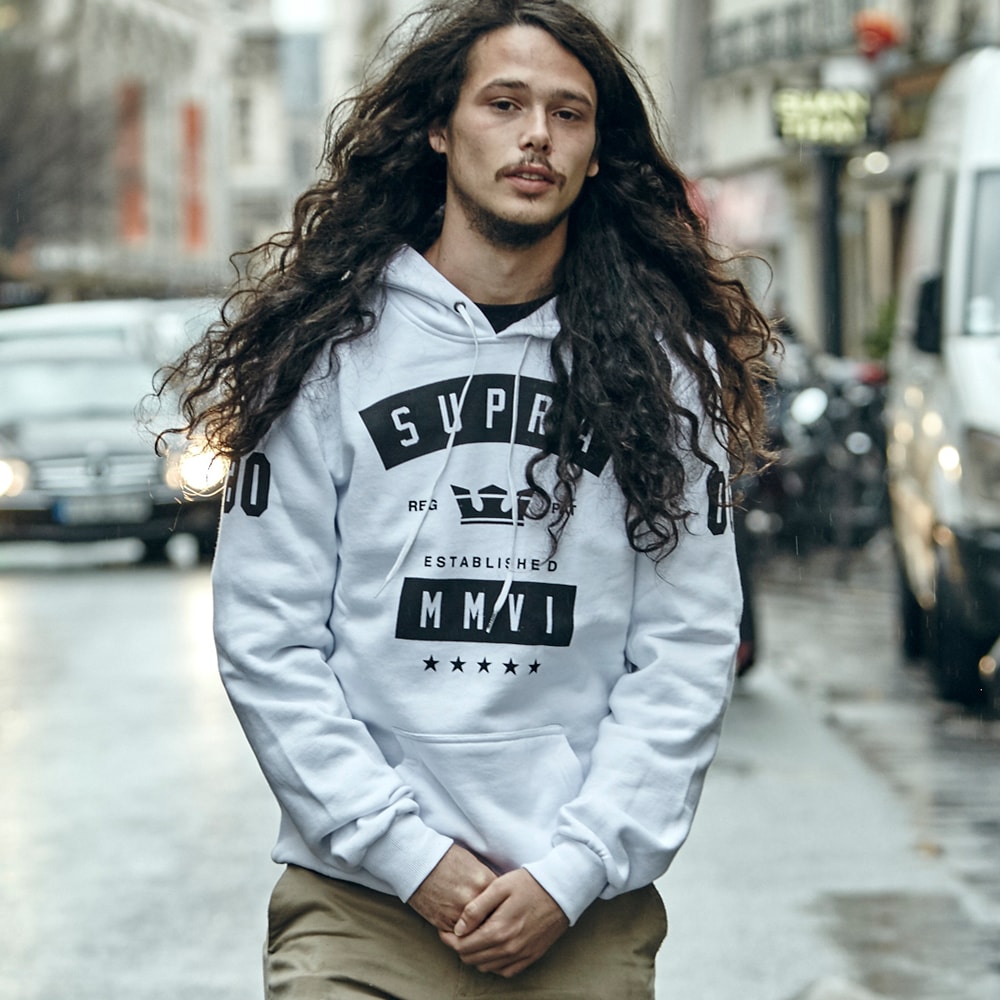 Dee
People are getting really hyped on skateboarding in other countries. Places like Japan and Europe and all that.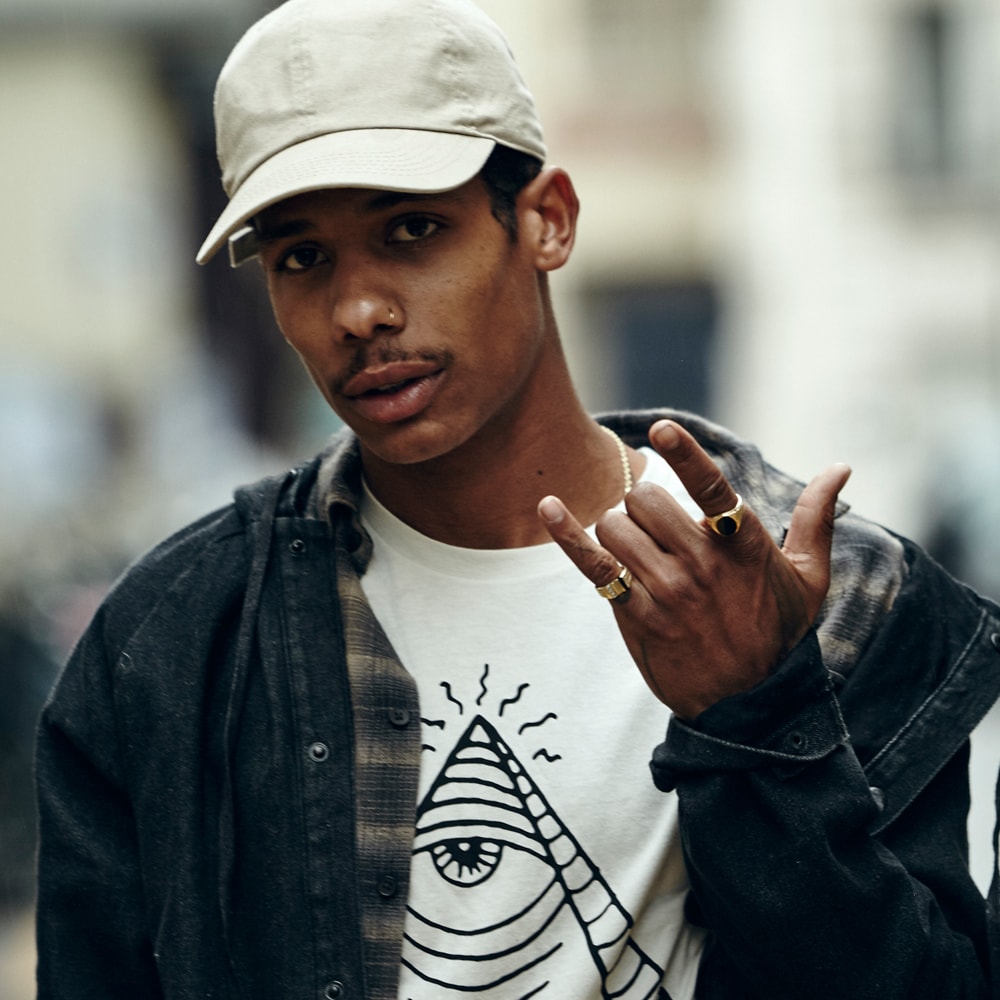 Boo
SUPRA has been an ill company as itself. The skate team may have gone through its ups and downs, but the company itself has been killin' it on and off the board. It's one of the few skate companies that's in the fashion industry too, y'know.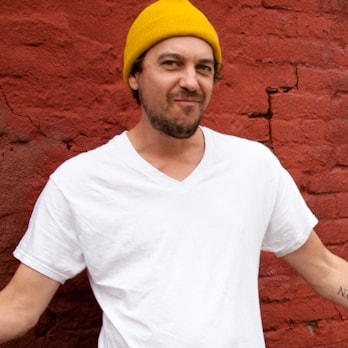 Dennis
I've been with them the whole time, and we started first and foremost as a skateboarding shoe company. We had some shoes that broke outside of the skate market, and so the company took that route and veered a little away from skateboarding for a year or so, and we came back and found a balance between lifestyle and skateboarding. Right now, we're focused on skateboarding, at least I am. That's our roots, and it's important to keep that.
What makes the new SUPRA Chino a killer performance shoe on the deck?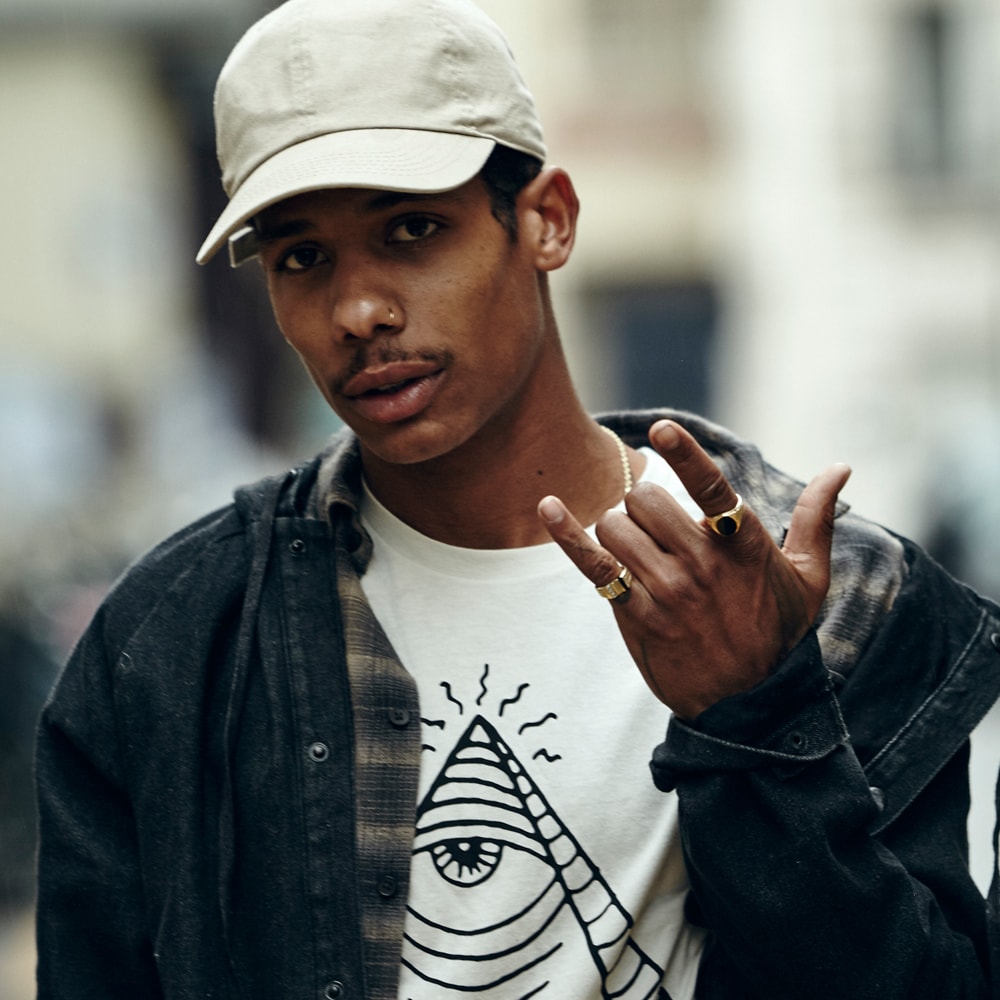 Boo
It's a vulc [vulcanized sole]! Vulcs are the best shoes.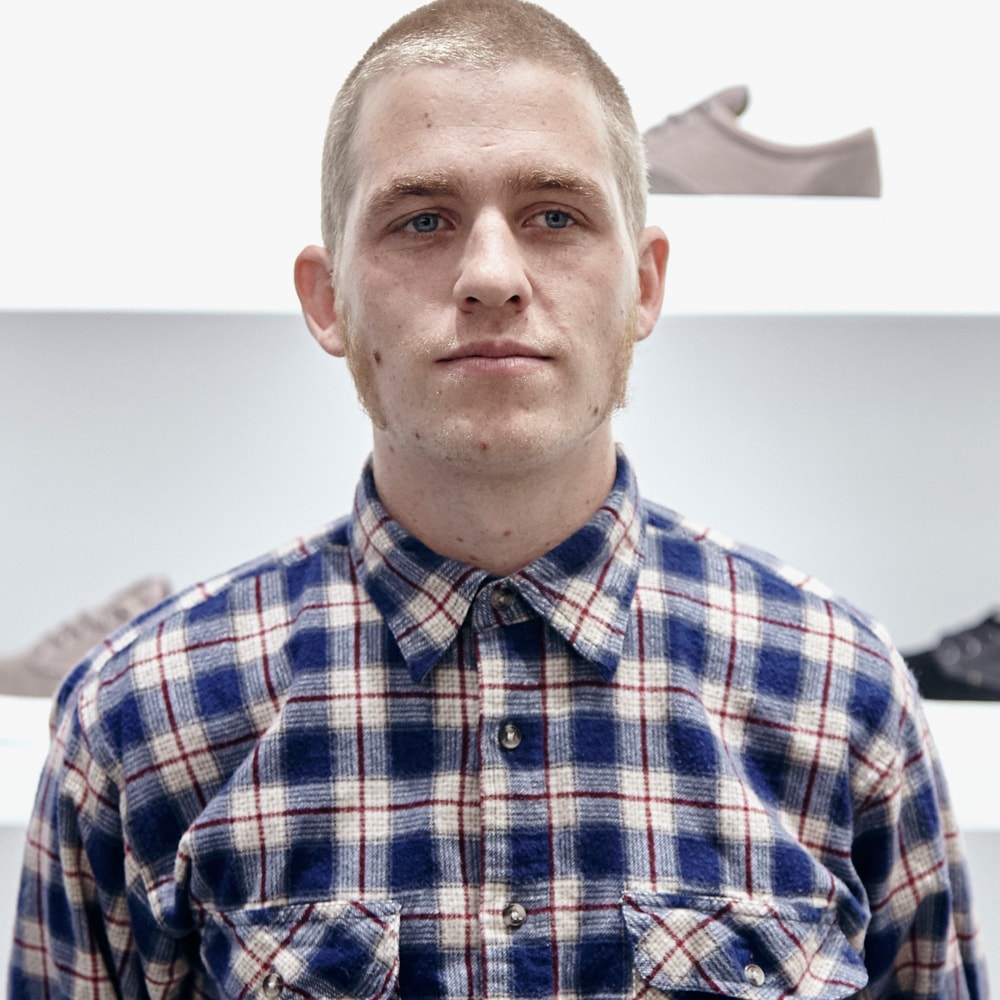 Oscar
It's simple. Simple is good.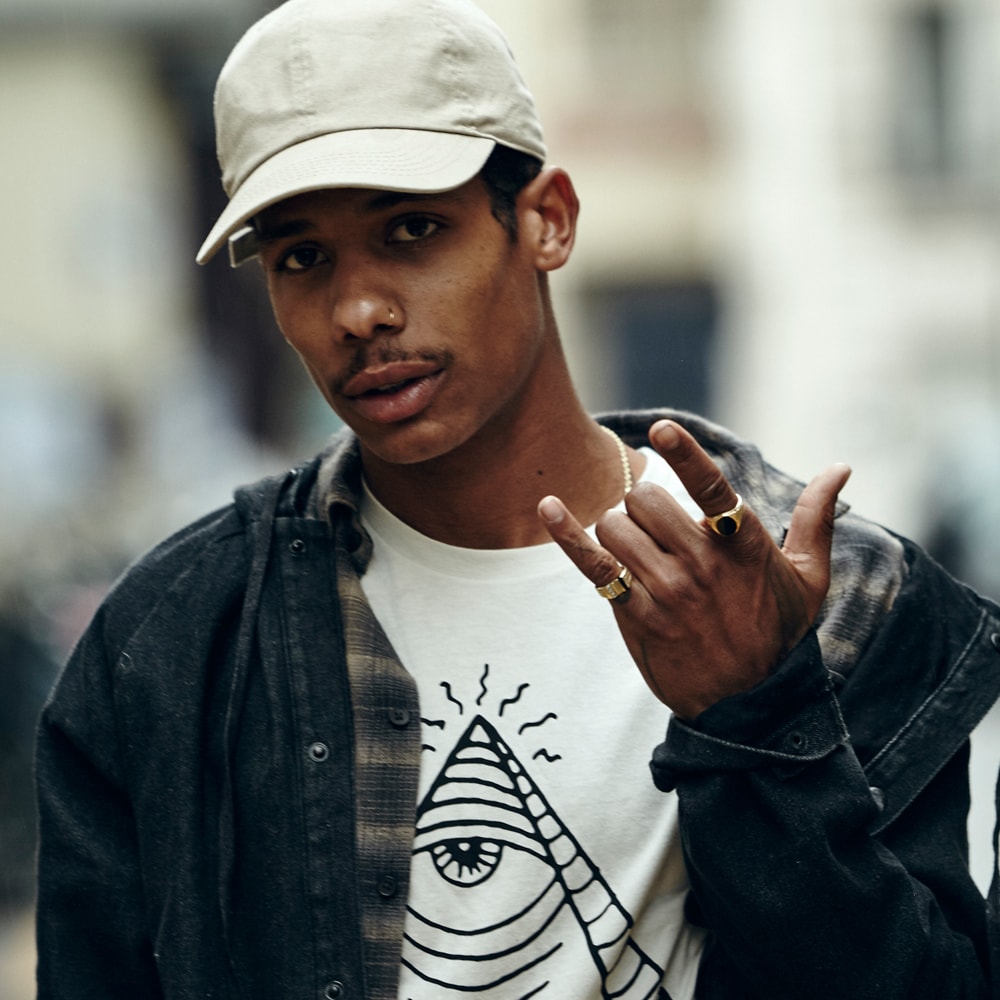 Boo
Simple is the best way to go, and it's a comfy shoe to wear. That's basically all a skater wants. Each colorway represents us in a different way.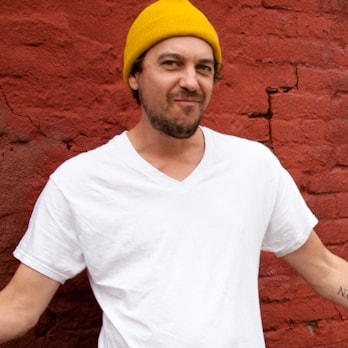 Dennis
It's not that technical, which is the beauty. It's the sole from the Cuba, which everyone liked to skate, and the silhouette of the Pistol that everyone liked too. It fuses two favorites together. And it's simple. I'd say like 90 percent of skateboarders wear a simple shoe. It's a great shoe.
The fashion world seems to take massive inspiration from the wardrobes of skateboarders. What else can the wider, quite-f*cked-up-right-now world learn from skating?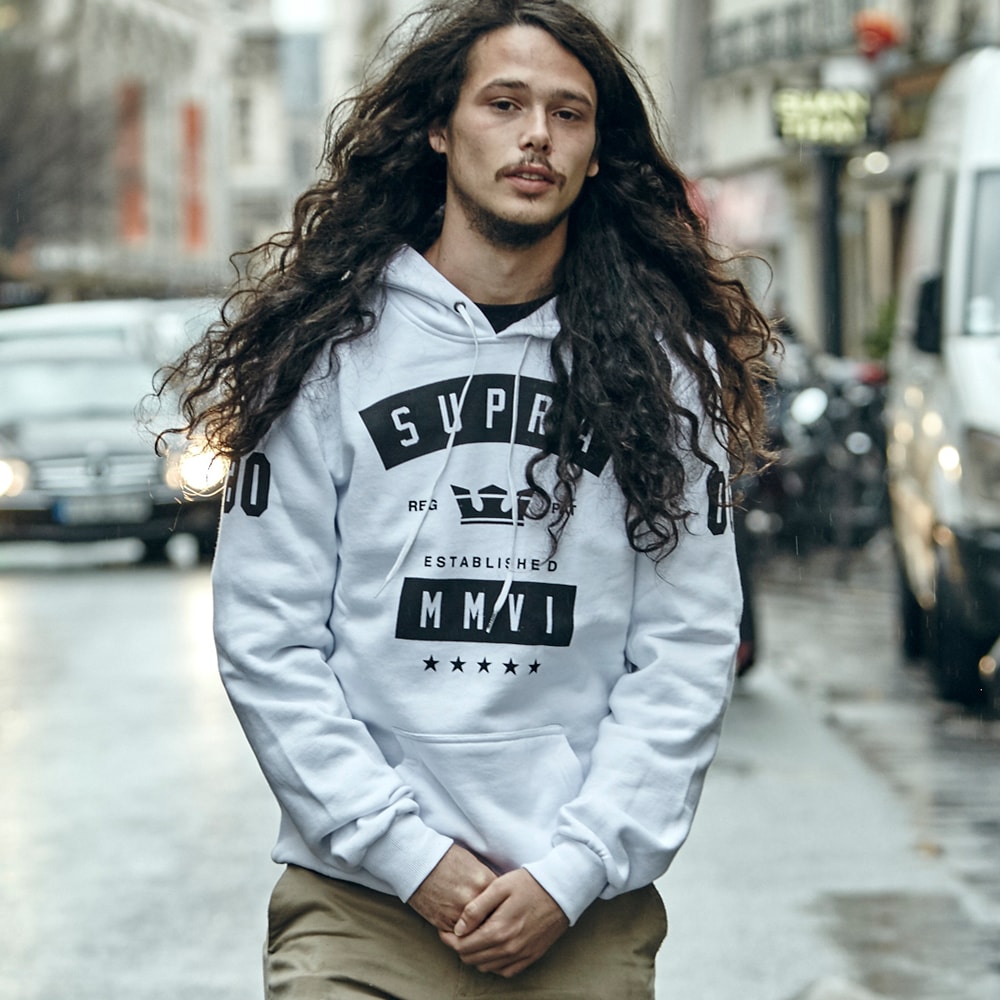 Dee
One good thing about skateboarding is the exercise. You get a lot of people who don't f*cking go out and do sh*t or see the world. If you're skateboarding you see all kinds of stuff. I'm not saying everyone does nothing, but especially in America where you're working all day then sitting all evening. I guess it's not all their fault, though. They gotta work.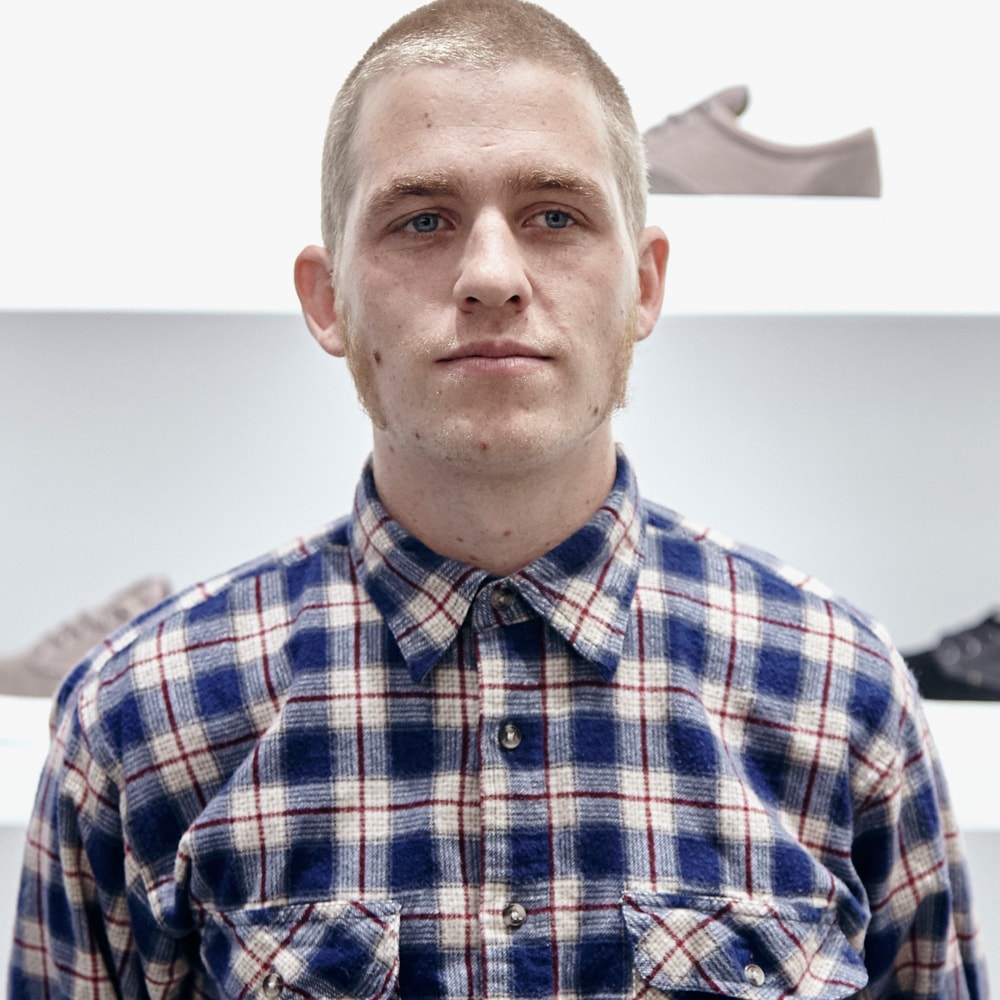 Oscar
Yeah, but you can choose not to eat f*cking McDonald's every day.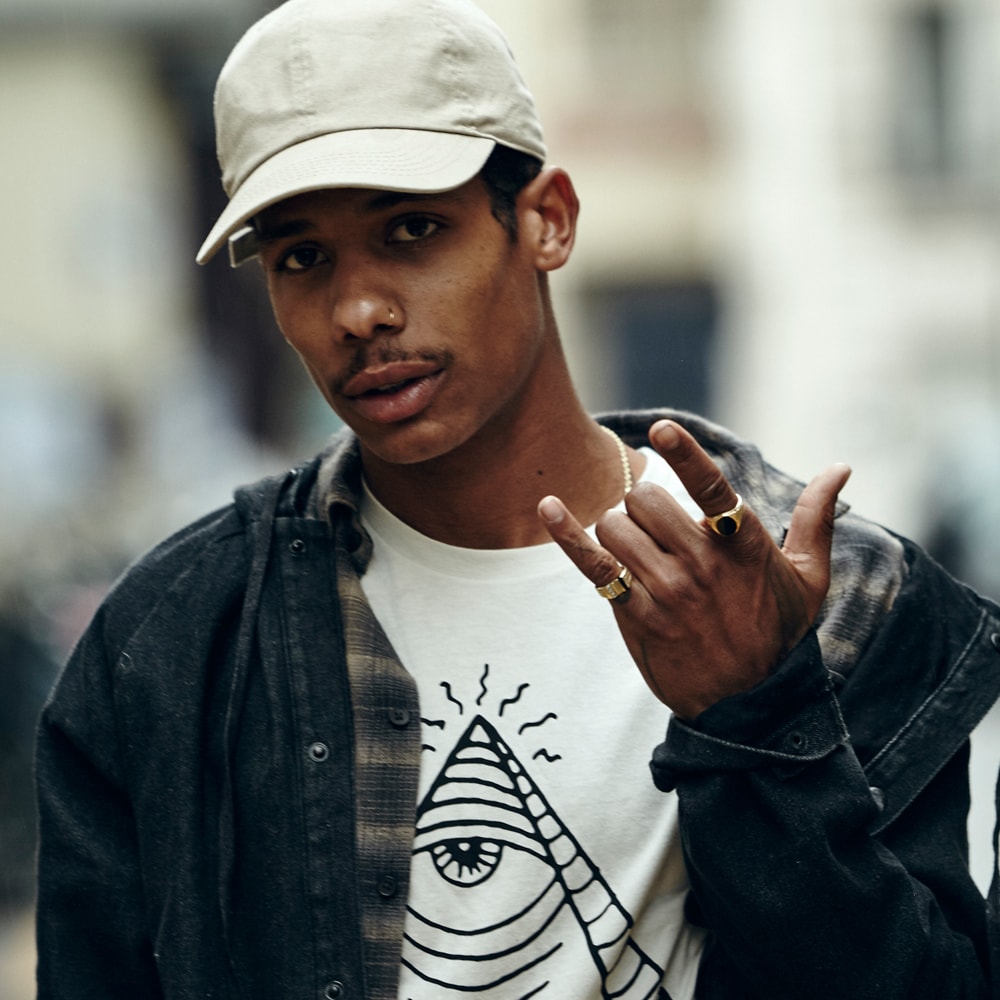 Boo
People stuck in that situation are just scared to do anything about it. That's bad, man. People gotta get outside more.
You can check out SUPRA's Chino model over at the brand's website now.
Photographer

Richard Maciver
Writer

Chris Sayer
Join Our Discussions on Discord
The HYPEBEAST Discord Server is a community where conversations on cultural topics can be taken further.