Stussy Drops Its Own Habanero Sauce
Artisan, all-natural and awesome on burgers.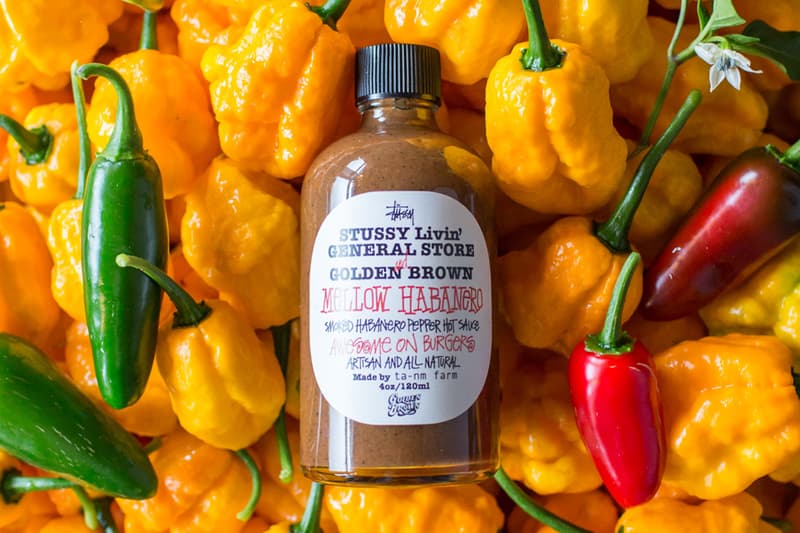 Year in and year out, Stussy's Livin' GENERAL STORE imprint offers up some of the streetwear stalwart's more interesting endeavors — including everything from pop-up bookstores and restaurants to grooming products, screwdrivers, doormats and even a faux paper bag. The latest release, however, is something else entirely: Stussy's own hot sauce. Crafted with the help of Hyogo-based Mellow Habanero, the smoked habanero pepper hot sauce is of the golden brown variety, all-natural, and is supposedly awesome on burgers.
4oz/120ml bottles of the spicy golden goodness are available now at select STUSSY Livin' GENERAL STORE dealers for ¥1,200 JPY (approximately $11 USD) each.