The Privatization of Beauty: Magnificent Subway Systems Around the World
The hidden factors and beauty behind your underground morning commute.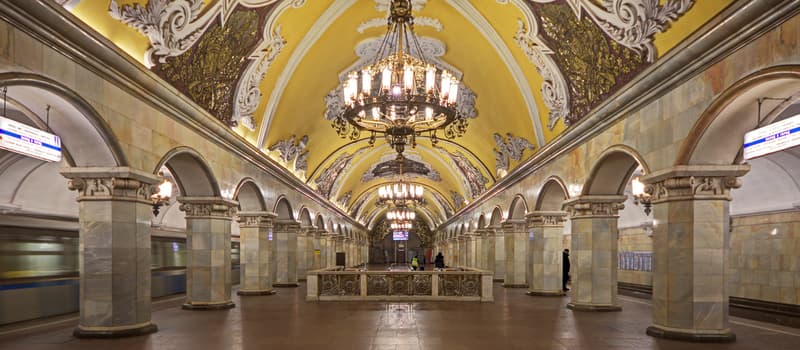 In the world of public architecture, a war is being waged in the press.
Polarizing Spanish architect Santiago Calatrava's World Trade Centre Transit Hub on the site of ground zero in NYC has finally opened (or, parts of it, anyways), and is causing both furor and fervour, in equal measure.
The New York Times derided it as little more than an "Instagram ready attraction" and "the 18th-busiest subway stop in New York City, tucked inside a shopping mall, down the block from another shopping center", while the Wall Street Journal sneered that the hub is "the apogee of a kind of architecture that wows rather than elevates, emblematic of a time when dazzle outweighs aesthetic coherence".
There is logic to these arguments, to be sure, just as there is to the opposing argument, which suggests that there is inherent value in large scale public architecture. That interactive public design can inspire renewed local faith, and further the belief that society is committed to continuing on the natural timeline of evolutionary inclusionism.
Yes, $4.4 billion USD is an insane amount of money, and practical concerns about creating a temple of minimalistic aesthetic intellectualism while public schools remain dangerously underfunded are pretty bloody hard to argue with. Particularly when the structure in question put 100+ million in the personal account of a foreign architect, for a building that resembles either 'a dove being released from a child's hands' or a dinosaur skeleton, depending on who you ask (and if you can figure out which is worse let me know).
However, it's a dangerous precedent to ignore the need for spectacular public architecture. And transit stations, in particular, have long been at the forefront of inspirational public design. At their most basic, they function not simply as a conduit for us moving around, but the portal through which we get to and from the essential moments in our lives.
To that end, we thought we would take a look at some inspiring public transit systems, specifically urban subways, which are the most frequently used, stunningly beautiful and arguably most essential component of contemporary transit systems.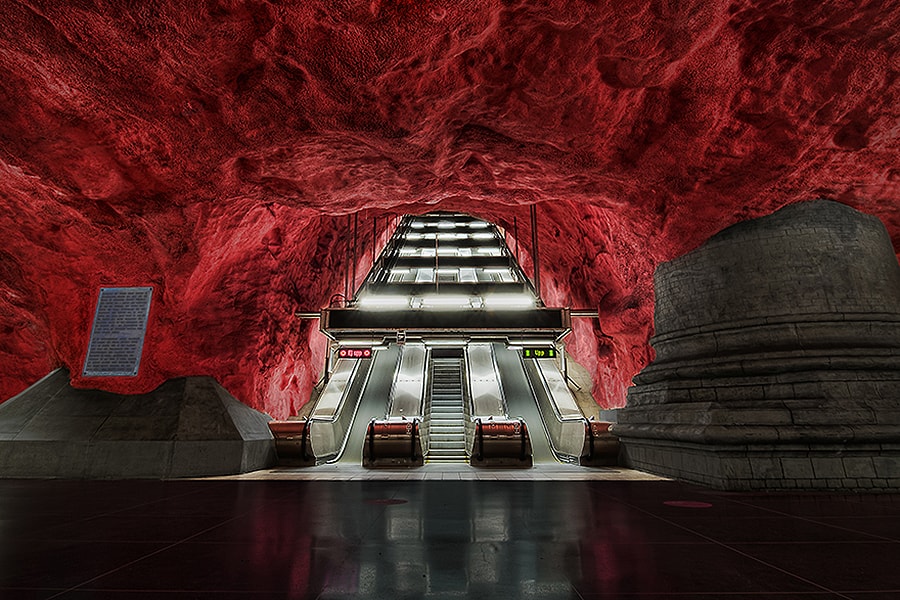 Stockholm is an impeccably designed cavalcade of outlandish Scandinavian aesthetics (often half-jokingly referred to as 'the world's longest art gallery'). Stations run the gamut from Rådhuset (which is modeled as a pale pink archaeological dig, like some Indiana Jones fever dream) to Kungstradgarden (geometric color bursts play off against sheer rock face load-bearers).
Since the Metropolitan Railway opened in London in 1863, the rapid transit system has become a crucial bastion of navigating the oft-crowded thoroughfares of major metropolises. More than a hundred cities have major underground system (though thousands more have some manner of elevated train or bus systems).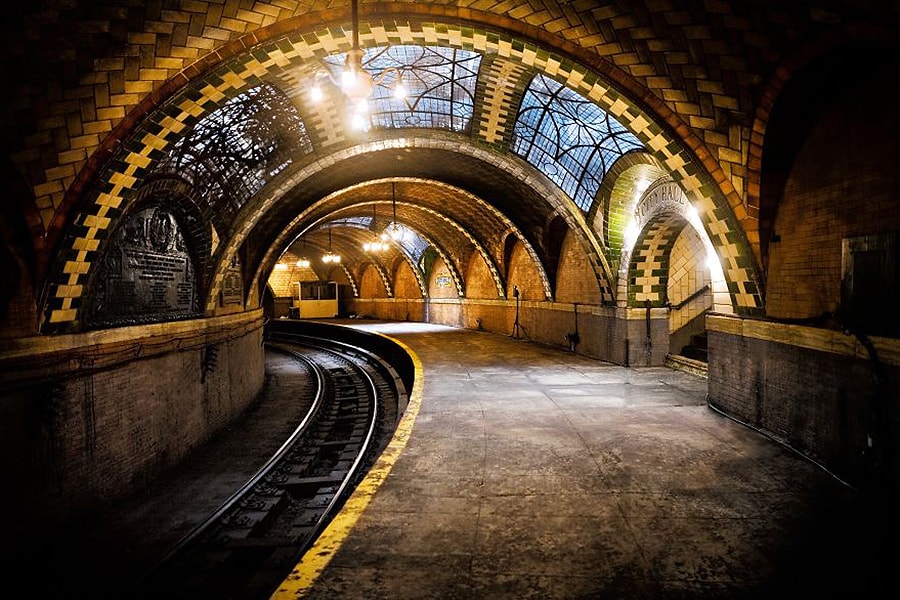 NYC is a big, bad, bruiser of a system that's actually far more welcoming and helpful than it might want you to think Home to the most famous subway map on earth (which went out of use in the late '70s due to geographic anomalies) and more cinematic chase scenes than perhaps anywhere else on earth. It's also the home of one of the world's most beautiful stations, City Hall, which has been out of use since 1945 (though if you stay on the 6 train long enough it will actually pass through the station, giving you a peek).
The busiest system in the world is Beijing, with an average of nearly 9.5 million trips per day (though the Tokyo subway's average of 8.7 million daily passengers only represents 22% of the city's 40 million daily rail passengers). Shanghai has the longest route length (nearly 600km), and New York City has the most stations (469!). And, despite the practical determinations on relative value of awe-inspiring transit stations, it's extraordinary to see just how 'of' their cities so many metros are. Like tiny microcosms of the cities they service.
Tokyo is epic and crowded, yet almost ruthlessly efficient, and full of tiny little details you'll find nowhere else. It can be more than a little intimidating for casual users, as it's map resembles nothing so much as a Jackson Pollack re-imagined by Massimo Vignelli.
1 of 4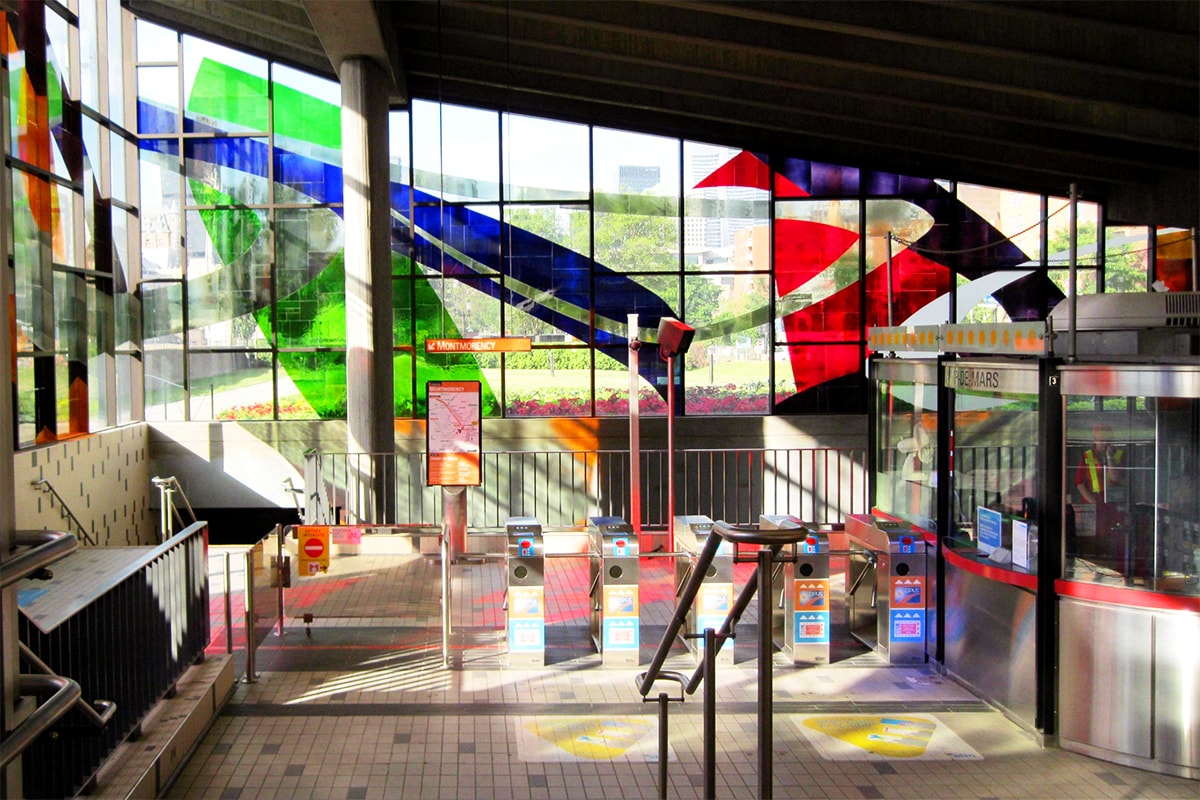 2 of 4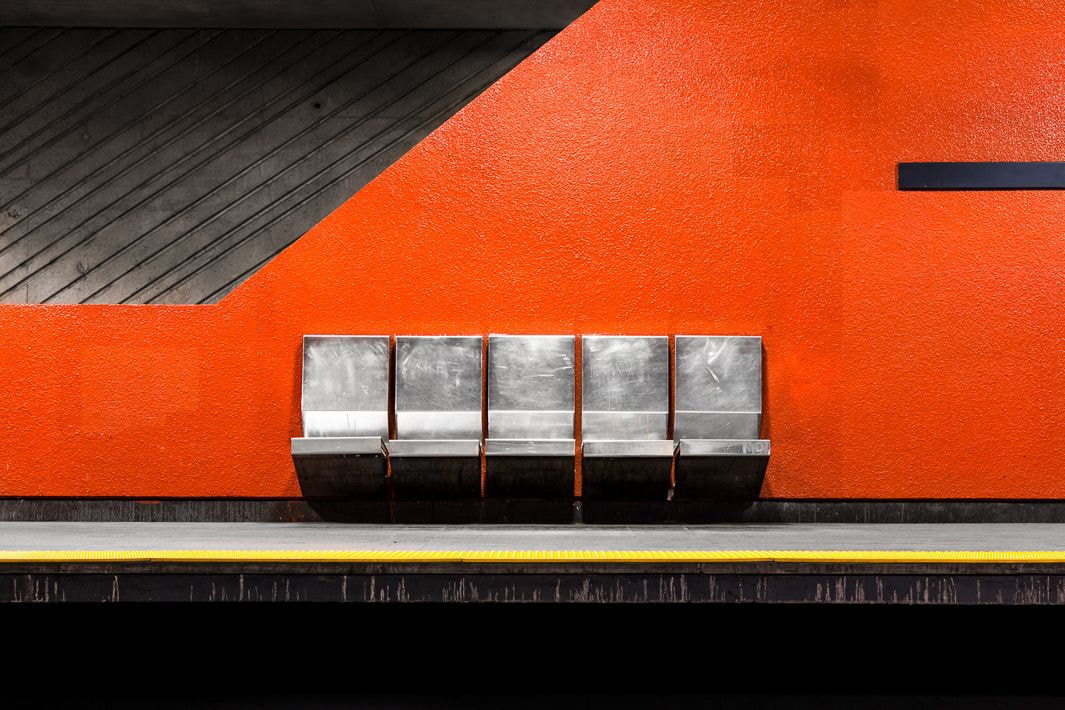 3 of 4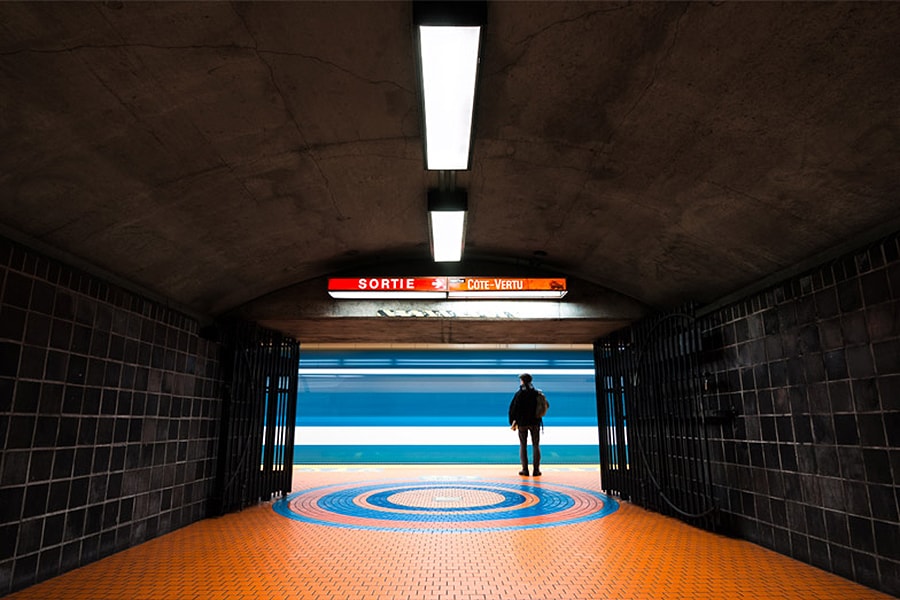 4 of 4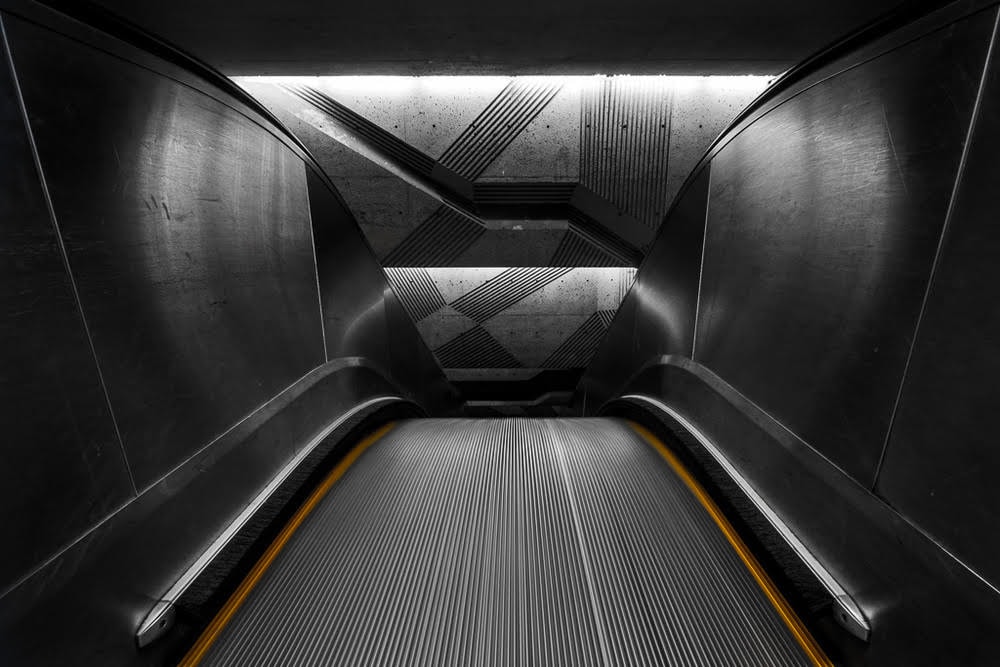 Montréal is a charming North American interpretation of classical old-world glamour, awash in a pop-art palette of muted 'Wes Anderson-cum-Ettore Sottsass' colorways and brutalist chromed accessories. Of particular note is the Champ-de-Mars station, featuring stunning stained glass windows by automatiste painter Marcelle Ferron.
It's a dangerous precedent to ignore the need for spectacular public architecture. And transit stations, in particular, have long been at the forefront of inspirational public design.
1 of 2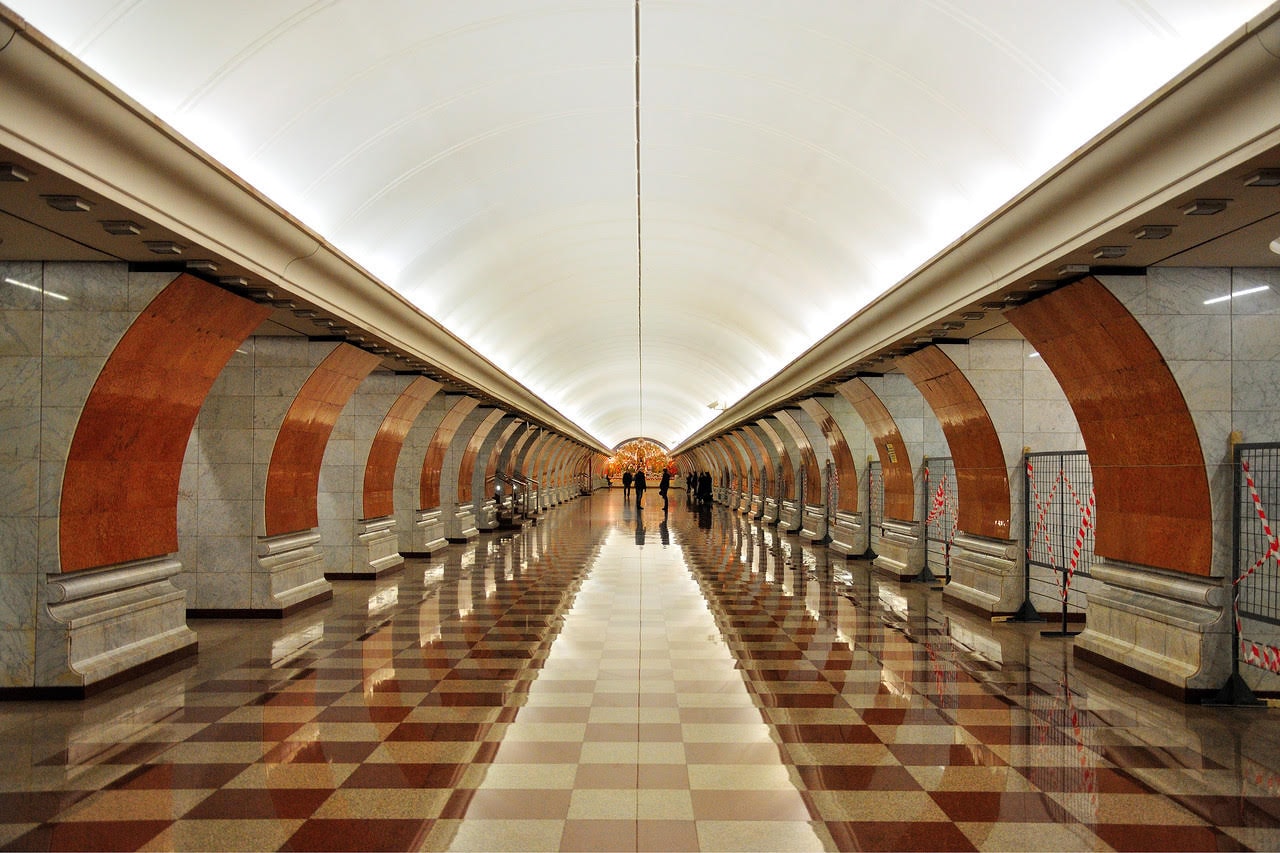 2 of 2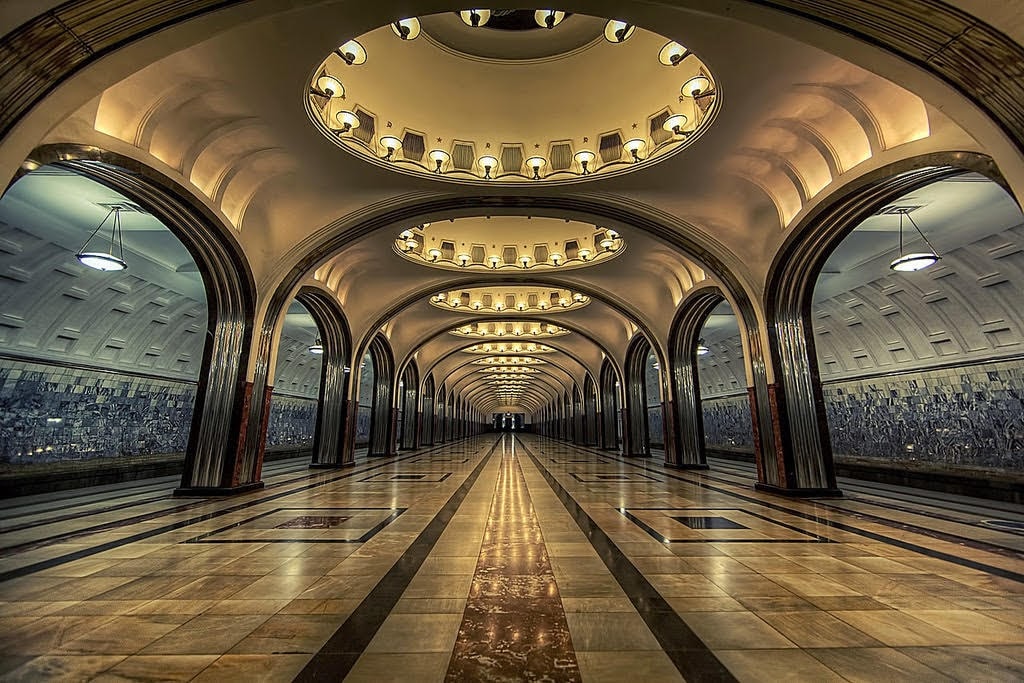 Perhaps the most interesting (and objectively most beautiful) underground system is that of Moscow. Known as the underground palaces, many of Moscow's stations more closely resemble grand ballrooms than subway stops. It's definitely the only metro on earth where one wouldn't feel out of place wearing a tuxedo, reading an Edith Wharton novel.
Komsomolskaya station, for example, is a neo-classical paradise of giant bronze chandeliers, byzantine columns, and hand-carved mosaic ceilings (said to be inspired by a war-time speech of Stalin's). Park Pobedy station boasts black & white marble parquet floors, stained glass murals, and floor-to-ceiling marble girder supports. Mayakovskaya station may be the most beautiful of all; comprised of a series of marble and stainless steel arches, and lamps ensconced inside oval niches on the ceiling. Considering that a ticket costs a scant 80 cents, it may be the world's most economical architecture tour.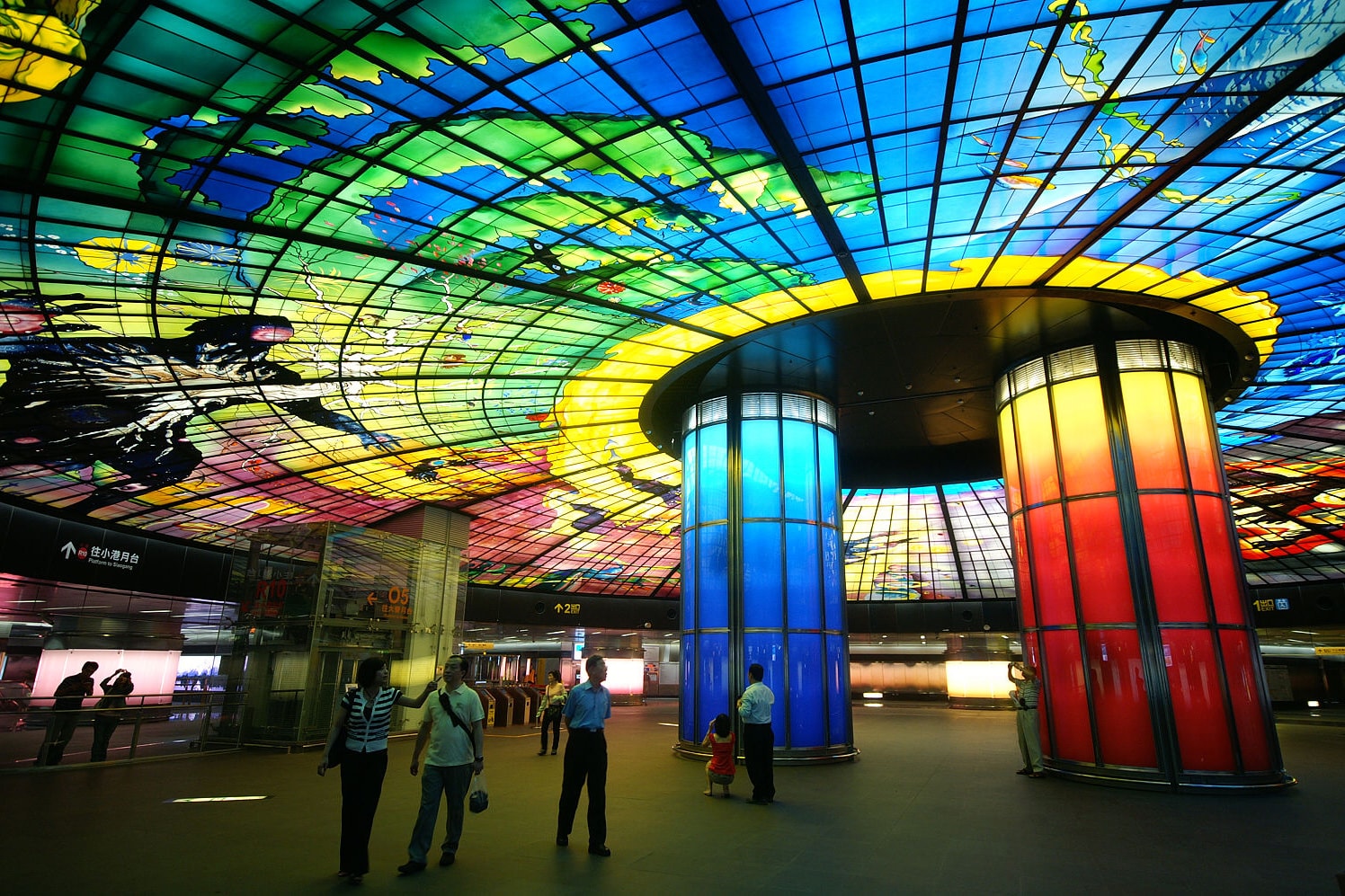 Many other systems have stations that compete with Moscow's beauty, but in a more contemporary style. Formosa Boulevard Station, in the Taiwanese city of Kaohsiung, is a dizzying kaleidoscopic 4,500-panel glass artwork by the artist Narcissus Quangliata; perhaps the largest glasswork on earth. Toledo station in Naples, Italy, is a jaw-dropping 164 foot deep vision of speckled purple and white Bisazza tile. And, while not technically a station, The Bund Sightseeing Tunnel in Shanghai is a mind-boggling audio-visual mindfuck that feels like a high-octane acid trip.
Subways are an essential part of the fabric of the metropolis. Anyone who's ever lived in Hong Kong, Paris, or Toronto knows that it's the only way to get around. And, while its fair to question the spending of public money on major architectural statements, it's hard to imagine a more integral aspect of our day-to-day.