BMW Looks to the Future With Its Vision Next 100 Concept
Celebrating a century of The Ultimate Driving Machine.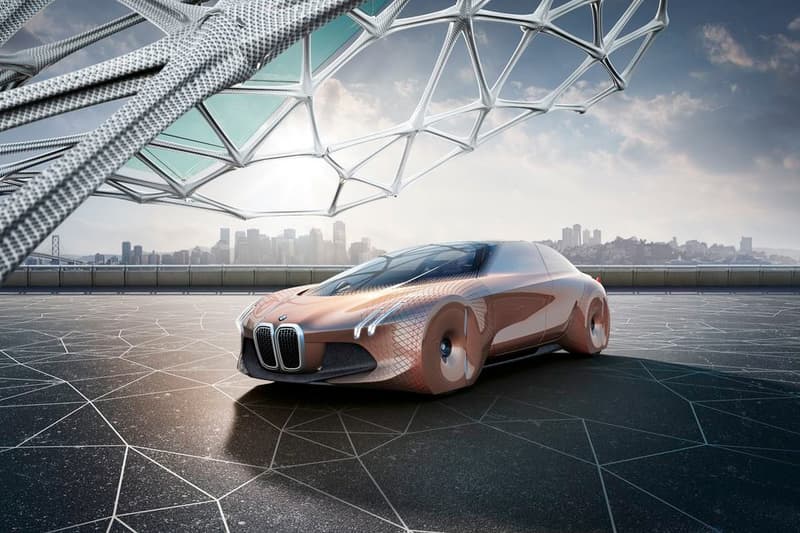 1 of 7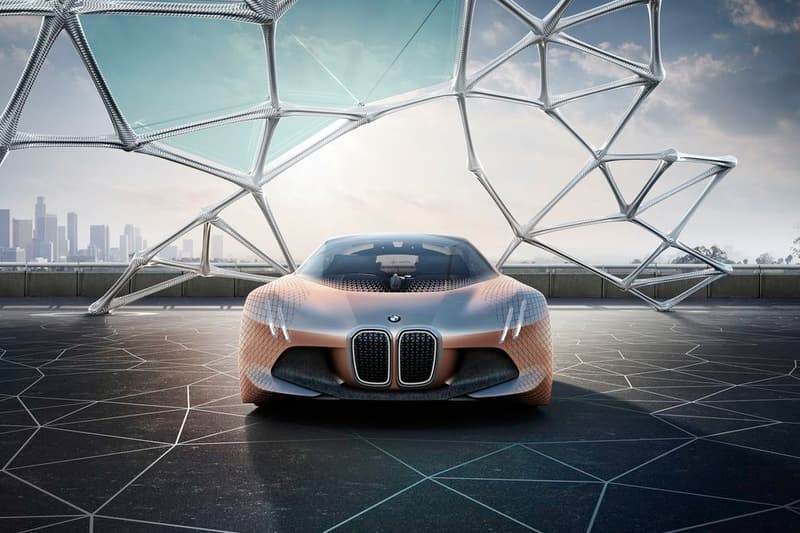 2 of 7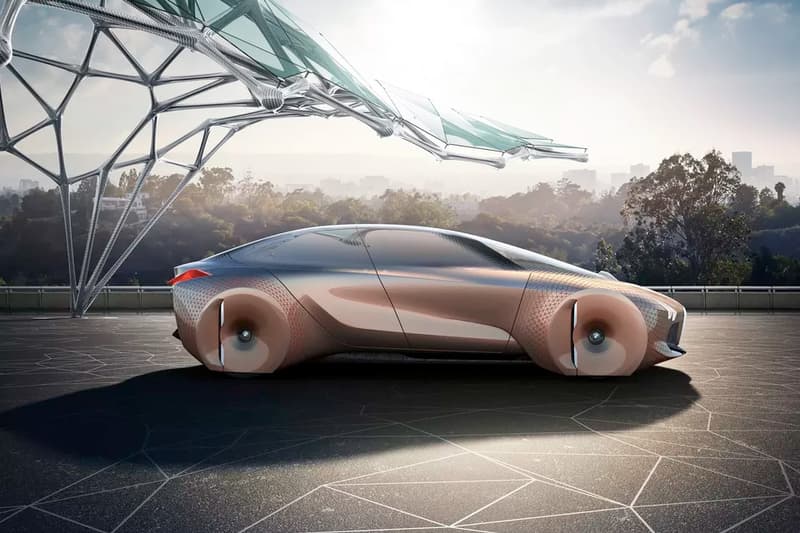 3 of 7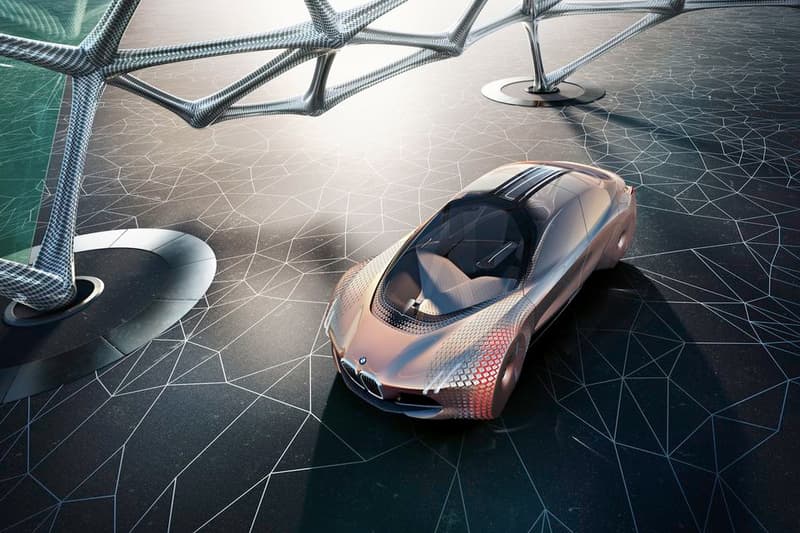 4 of 7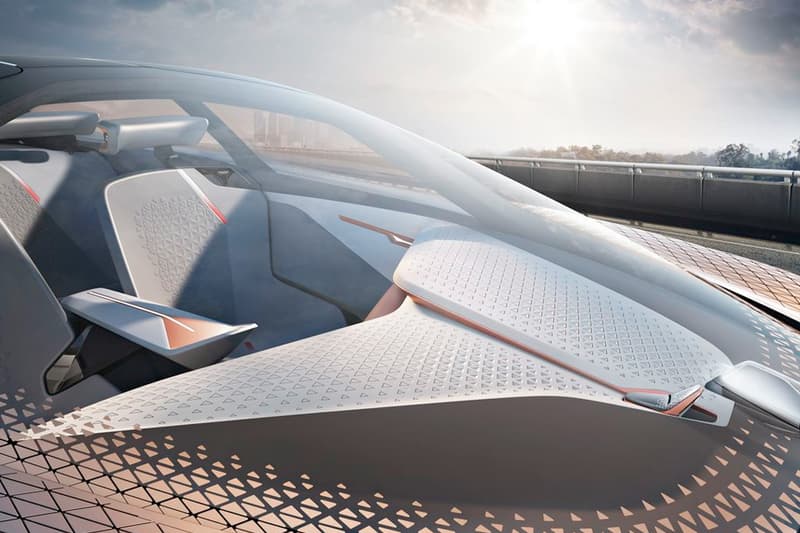 5 of 7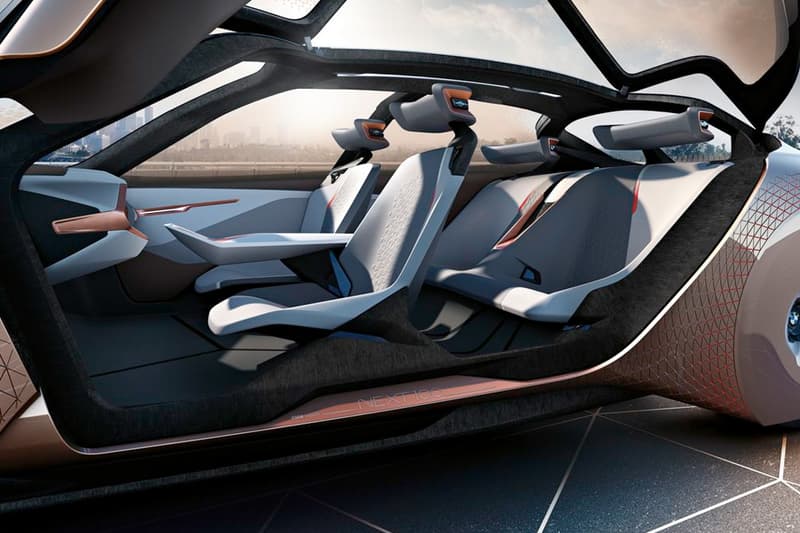 6 of 7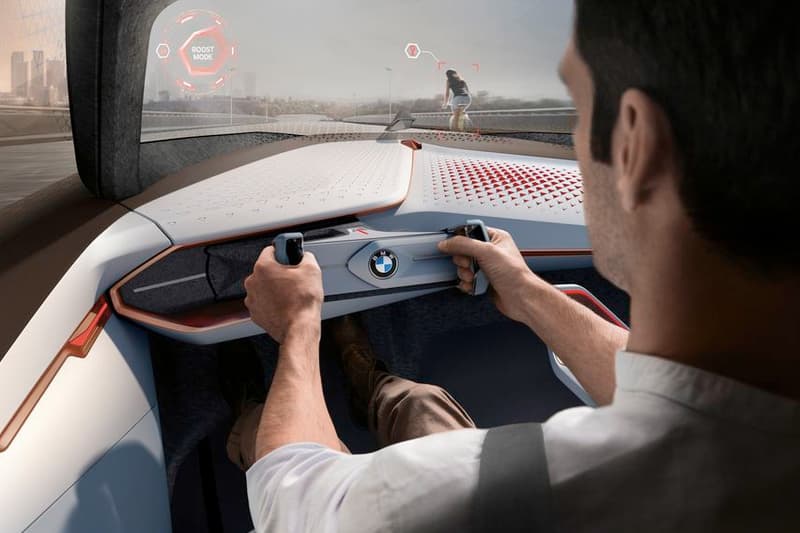 7 of 7
This year marks the 100-year anniversary of The Ultimate Driving Machine and, to celebrate, BMW has unveiled its most futuristic concept to date. Dubbed the Vision Next 100, the car follows the likes of January's i8 concepts and envisions what the BMW of 2116 may look like. The result? A low-sitting, fully electric sedan that boasts the likes of four butterfly doors (each of which opens via proximity sensors), "flexible skin"-covered wheels, and the ability to drive itself. The car even boasts a driver-centric Boost mode whereby the driver takes control of the wheel as "Alive Geometry" presents three-dimensional warning messages or even shows the optimum line and speed the driver should take on the road. If autonomous Ease mode is more your style, however, you can kick back as the steering wheel becomes flush with the dash, the seats recline to a more comfy limo-like ride and the car itself points out surrounding scenery and passing landmarks. The Vision Next 100 also employs a so-called Companion personal assistant that monitors both the driver and passengers, learns their habits and adapts to their needs over time — it can even interact with nearby pedestrians.
For more on the German automotive giant's vision of century ahead, venture on over to BMW's dedicated Next 100 website.