A '23 Jump Street' and 'Men in Black' Crossover Is Happening
Here come Jenko and Schmidt.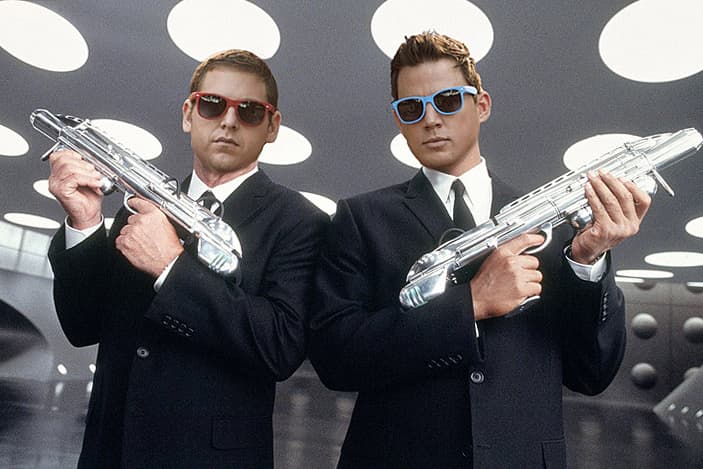 During Sony's email hack in 2014, we learned that the studio was planning on reviving its Men in Black franchise by crossing it over with the upcoming 23 Jump Street movie. Details are still vague, but Variety reports that insiders have confirmed the project is indeed moving forward with production slated to begin as early as June. While it hasn't officially been greenlit, Muppets and Flight of the Concords director James Bobbin is also in talks to direct the film. Jonah Hill and Channing Tatum are expected to reprise their roles as Morton Schmidt and Greg Jenko while Will Smith and Tommy Lee Jones will unfortunately not be returning as Agents Jay and Kay. Be sure to check back for more updates as details from this forthcoming action comedy unfold.