Is a New Yeezy Boost 350 Colorway Dropping on February 19?
All white? Another all black?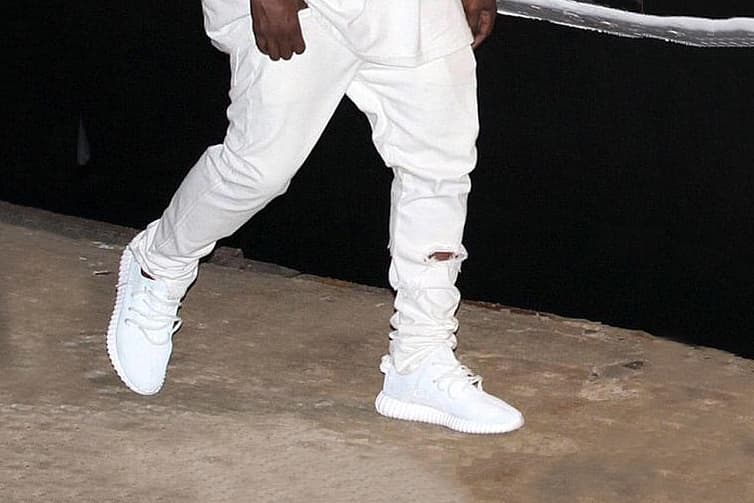 While we're all anxiously awaiting Yeezy Season 3 and WAVES to drop on February 11, it seems there may be one more item to look out for: a new pair of adidas Originals Yeezy Boost 350s. Rumors are flying of the artist's newest release to coincide shortly after the unveiling of Yeezy Season 3 and his new album at Madison Square Garden in New York City, with some speculating that it may be the all-white pair previously seen being worn by Kanye at James Harden's yacht party. Others are perhaps thinking it may be a new rendition of the all-black pair released back in August of 2015. Whether these rumors are true or not, we'll have to wait and see when the 19th rolls around.
Which would you prefer — an all-white, or an all-black? Leave your comments below.