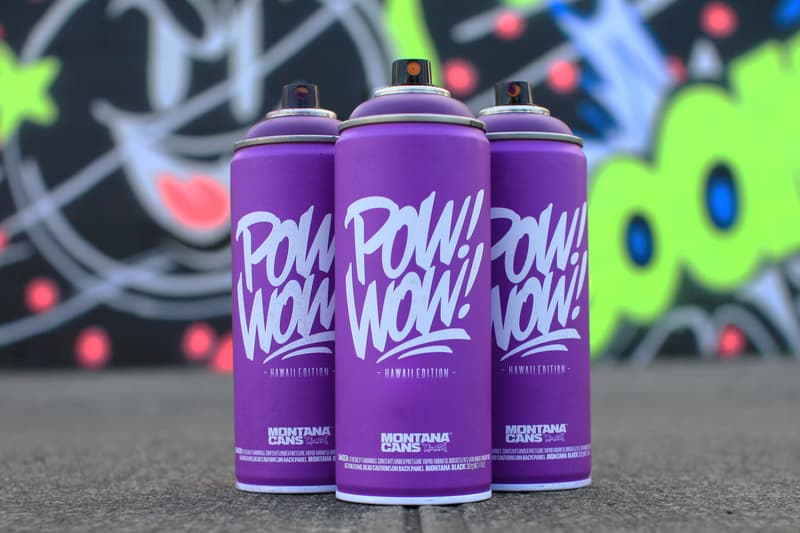 POW! WOW! Hawaii x Montana 2016 Limited Edition Spray Can
A pairing of two respected street art mainstays.
---
Always finding engaging and relevant mainstays to collaborate with, Montana has teamed up with POW! WOW! Hawaii in celebration of the global art festival's 2016 event in its hometown, Honolulu. For the limited release, the pair chose this year's signature color, a vibrant BLK 4040 Black Pimp Violet as the base, a follow-up from last year's gold colorway. Artists and attendees at this year's event will receive this latest rendition upon arrival, while the collectable can also be purchased at select stores such as Big Bad Wolf, available only for a limited period. Head to POW! WOW!'s webpage for more on the festival, which sees the likes of Kevin Lyons, Tristan Eaton, Defer, 1010, and more headline the bill.