Eric Ramirez x Mason Rothschild Custom Hand-Painted Star Wars Goyard Cardholders
Featuring Darth Vader, Stormtrooper and Boba Fett editions.
1 of 4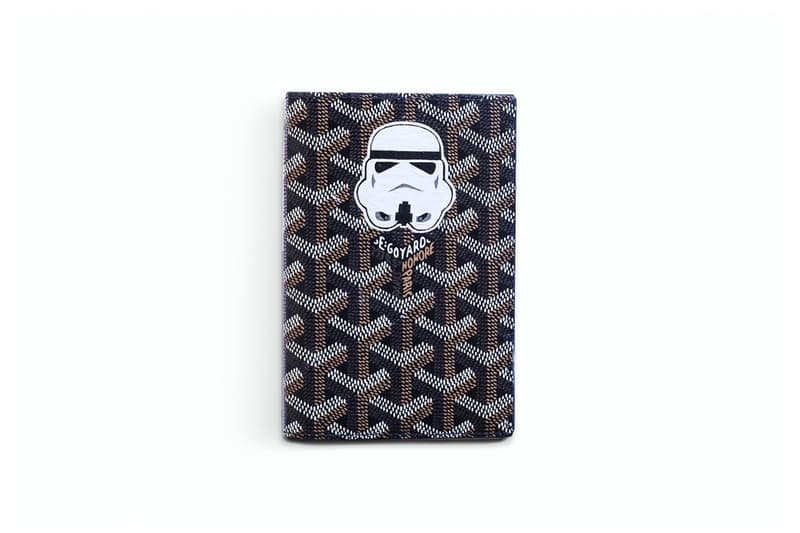 2 of 4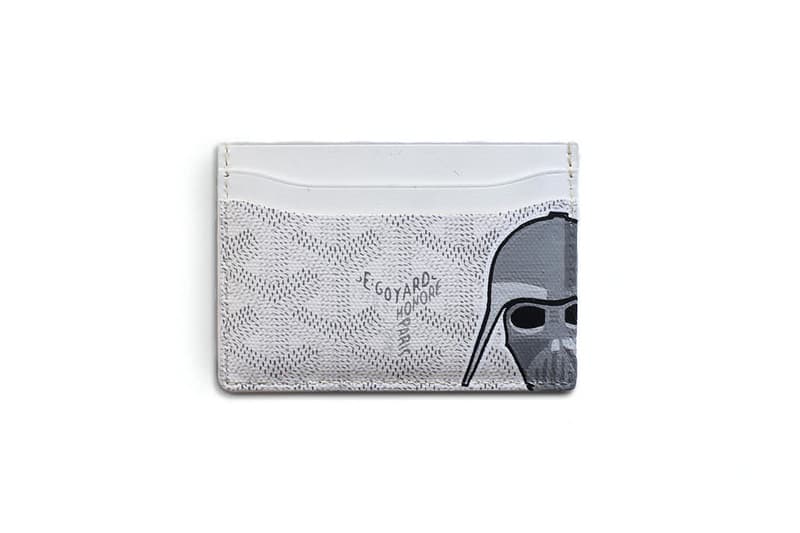 3 of 4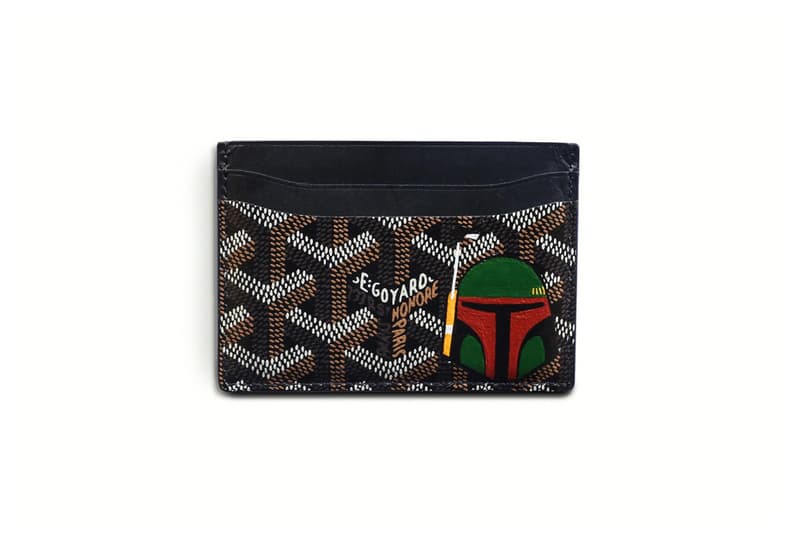 4 of 4
Maison E. GOYARD now joins forces with a Star Wars theme in Mason Rothschild's latest collection of limited edition cardholders. The LA-based designer has linked with custom king Eric Ramirez (also known as @servicedby_e) for a series of authentic Goyard cardholders that have been hand-painted with stormtrooper, Darth Vader and Boba Fett characters for some special one-of-a-kind pieces.
Check Mason Rothschild's online shop or contact info@masonrothschild.com to place a bid on these items, with the "Stormtrooper" Goyard priced at $1,590 USD, the "Darth Vader" Goyard at $2,425 USD, and the "Boba Fett" Goyard at $1,000 USD. View the designer's previously released art school-themed capsule collection of T-shirts as well.