One Last Hurrah: Remembering Kobe Bryant's Best All-Star Moments
A Star-studded farewell to the man many know as "The Black Mamba."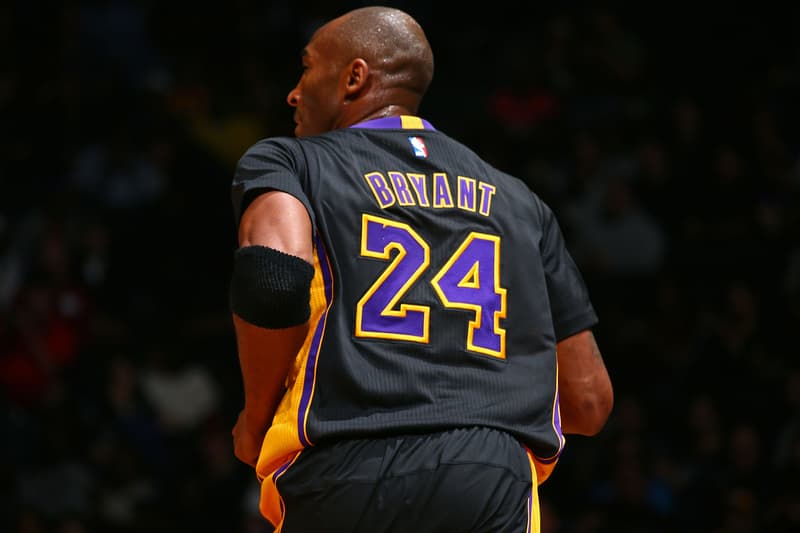 Walking the path toward his 18th and final NBA All-Star Game, Kobe Bryant has surely left a trail of breadcrumbs that fans will remember for a very long time. Drafted out of Lower Merion High School back in 1996, Kobe Bryant began his All-Star routine in 1998 and hasn't looked back ever since. From the days of being number 8 with his trademark afro to switching things up to 24 along with a piercing snarl as he introduced his opponents to his "Black Mamba" alter ego, each season's anticipated game became a showcase for Bryant and he surely hasn't disappointed over the years. As we bid farewell to what many agree to be this generation's Michael Jordan during his final star studded appearance, it's only right that we look back upon Kobe's best moments during the highly anticipated battle between the Eastern & Western Conferences over the years.
1997 – The Young Laker Makes A Statement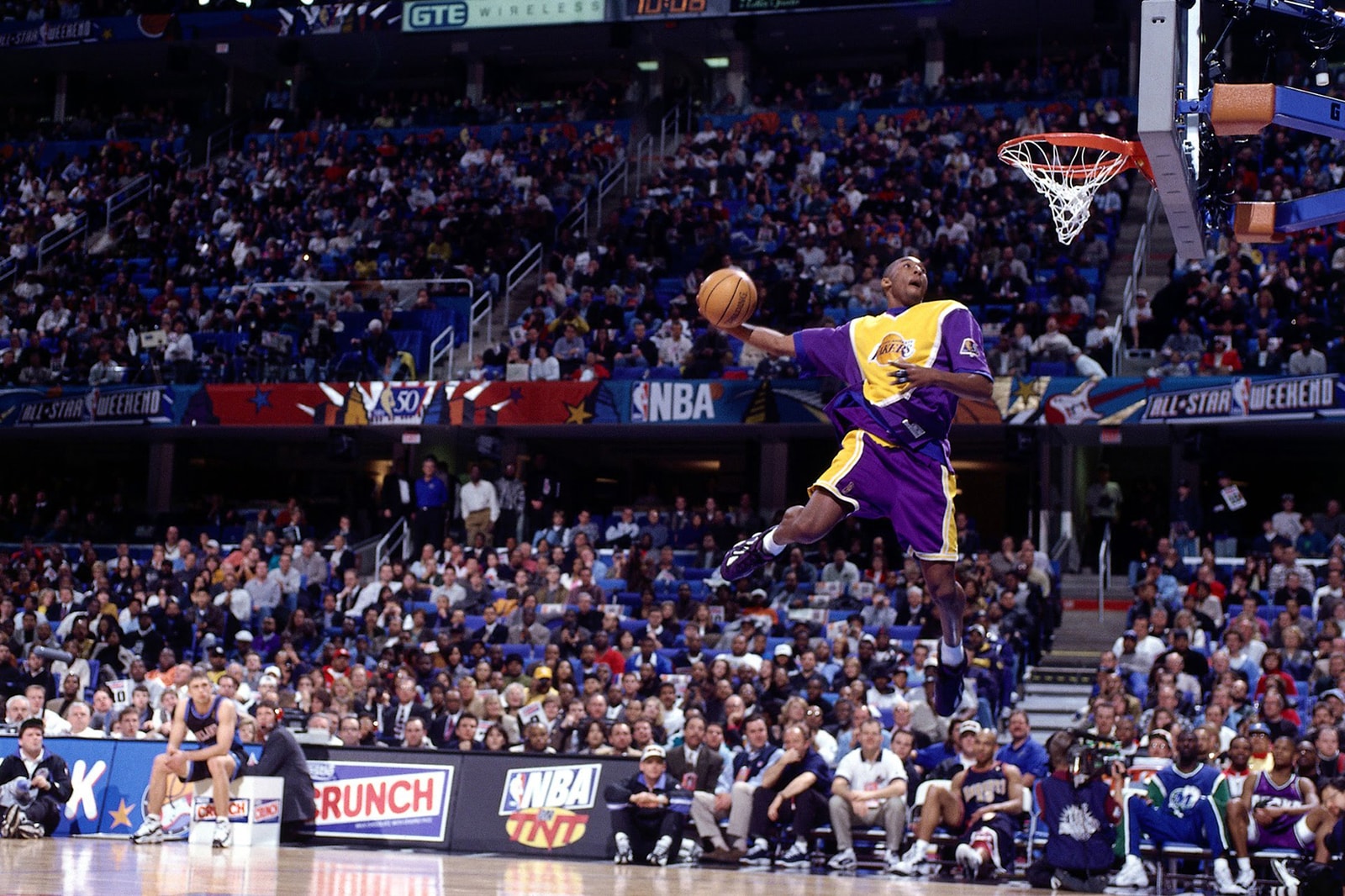 The year is 1997 and it's time to take flight. Taking place in Cleveland, Ohio, a young Kobe Bryant took his talents to the hardwood to showcase his leaping ability in the league's highly popular dunk contest. Competing against the likes of Ray Allen, Michael Finley and more, the soon to be Black Mamba took home the trophy with flair, style and a bit of cockiness that would leave a long-lasting impression amongst all in attendance. Prior to winning the Slam Dunk Contest, Bryant would also drop 31 points, 8 rebounds, 3 assist and 2 steals to set the record for most points within the NBA's Rookie/Sophomore Game during that time.
1998/2003 – Boy Meets Legend … Boy Becomes Legend
The stage has been set and it's time to shine. Along with many other young kids who were able to see Michael Jordan play growing up, Kobe Bryant took emulating his idol to new heights by eventually squaring off with him. Although the two previously met during the regular season, an All Star Game is a different type of animal. Meeting up in Madison Square Garden back in 1998, the two managed to steal the show by leading their respective teams in points. Ultimately, MJ got the best of a young Kobe as he contributed 23 points, 6 rebounds, 8 assist and 3 steals. Not too far behind, Bryant managed to add 18 points, 6 rebounds and 2 steals in the loss which was a look into the future of highly anticipated match-ups between the two.
Fast forward to 2003 and the two meet again. This time around we see MJ in his final All-Star appearance representing a new team in the Washington Wizards while Kobe Bryant goes into the festivities averaging 30 points and 6.9 rebounds per game with 3 NBA Championships under his belt. As the two began to exchange unforgettable highlights, some trash talking between Kobe & Jordan created a scene that fans will always remember. Propelling the Western Conference to a 155-145 victory, Kobe Bryant filled the stat sheet with 22 points, 7 rebounds, 6 assist and 3 steals while Jordan added 18 points, 6 rebounds, 1 assist and 2 steals to the Eastern Conference's point total.
4x MVP Trophies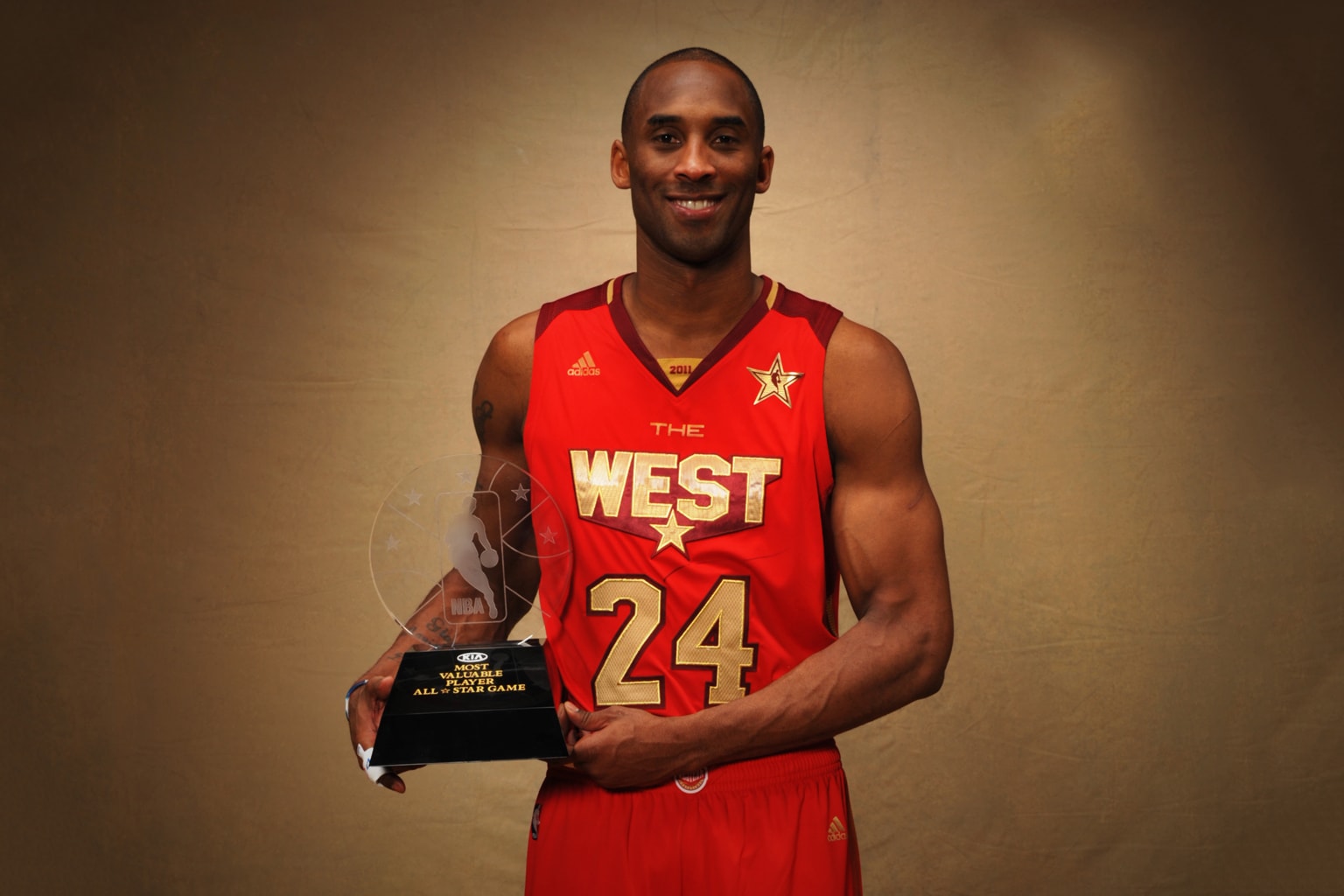 With numerous All-Star game appearances under his belt, it's safe to assume that over the years Kobe would steal the show more than once. In a league of his own, Kobe Bryant managed to go home with 4 NBA All-Star Game MVPs in 2002, 2007, 2009 (co-MVP with Shaquille O'Neil) and in 2011. Amongst an elite class, each and every time he stepped foot on the court during the entertaining All-Star exhibition, the Black Mamba left it all on the hardwood.
2002 (Philadelphia, Pennsylvania) – 31 points, 5 rebounds, 5 assist
2007 (Las Vegas, Nevada) – 31 points, 5 rebounds, 6 assist, 6 steals
2009 (Phoenix, Arizona; co-MVP with Shaquille O'Neil) – 27 points, 4 rebounds, 4 assist, 4 steals
2011 (Los Angeles, California) – 37 points, 14 rebounds, 3 assist, 3 steals
2011 – Kobe Bryant Refrains from Passing the Torch in LA
With it being his last All-Star game in his town of Los Angeles, The Black Mamba managed to teach the young generation a thing or two about what it takes to be a veteran. Due to the extreme competitive nature of Kobe, it was almost expected for him to aim for the night's most prestigious honor in the MVP trophy. Adding 37 points, 14 rebounds, 3 assist and 3 steals to the Western Conference's 148-143 win over the Eastern Conference, The Black Mamba managed to protect his Los Angeles home court while going against younger players who would eventually be the prime faces among the NBA upon his departure from the league.
2012 – His Airness Takes a Backseat to the Black Mamba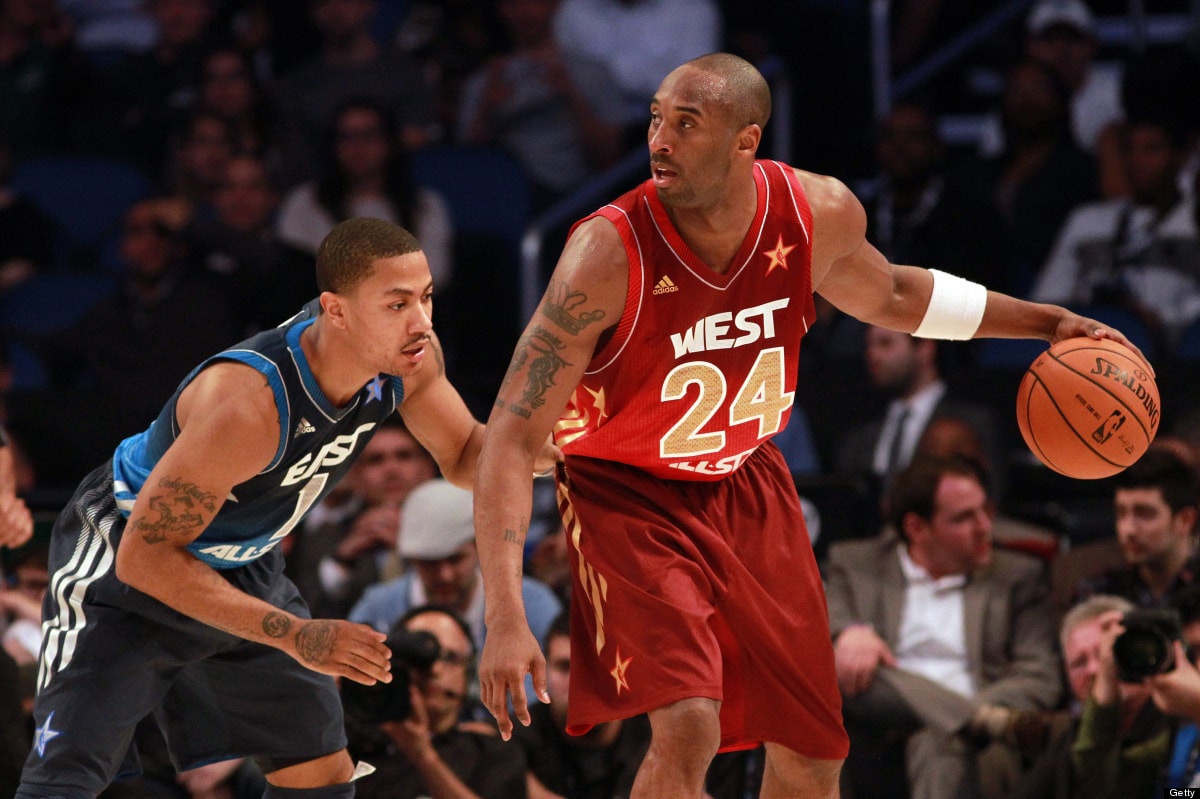 Averaging 27.9 points per game during the 2011-2012 Season, Bryant was still referred to as one of the league's biggest threats although approaching the back end of his career. Through the years, Kobe constantly face comparisons to Michael Jordan due to their similar style of play and competitiveness, but during this exhibition in Orlando, Florida, number 24 would get the best of number 23 as Kobe would pass MJ's All-Star point total of 262 by contributing 27 points, 1 rebound, 1 assist and 2 steals in the Western Conference's victory over the East.
2016 – The Farewell
The bittersweet feeling has arrived and one can only imagine what's going on within the head of the Black Mamba. One last All-Star game and the location is in Toronto, away from his home crowd back in LA. After unveiling in November that the current season would be Bryant's last in the league, a trend of goodbyes has been set for the man with 5 championship rings along with an endless list of accolades. Receiving the highest amount of All-Star votes among this year's elite class of NBA players with 1,891,614, you can expect Toronto's crowd to be on the edge of their seat as they anticipate one final turnaround jump-shot from number 24.