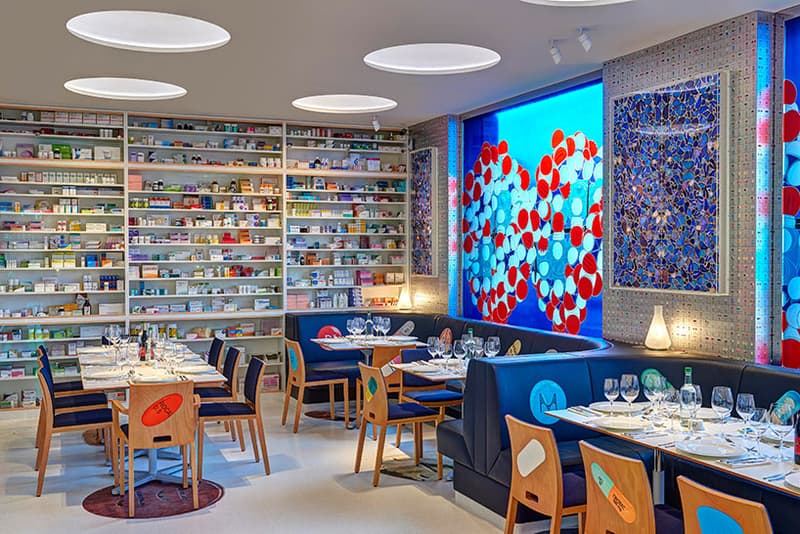 1 of 6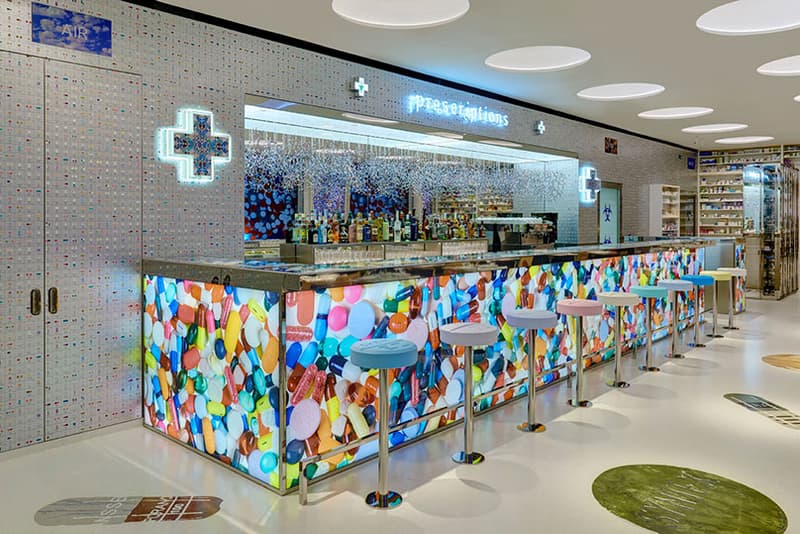 2 of 6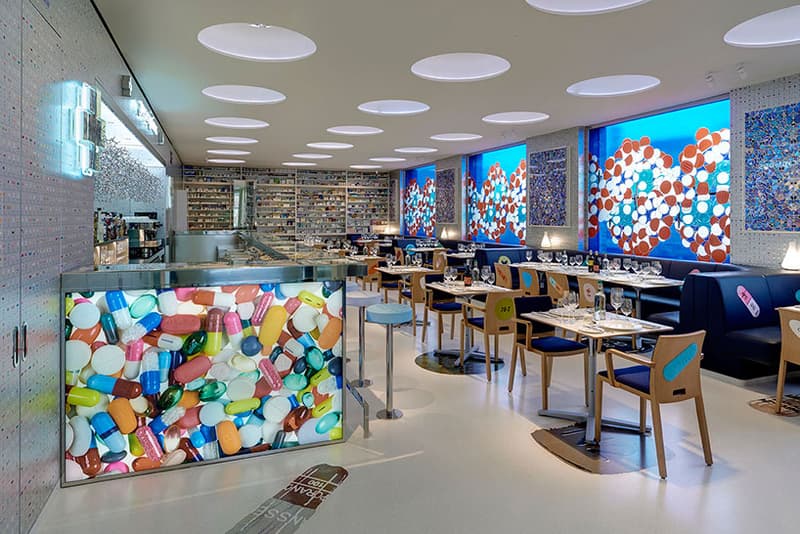 3 of 6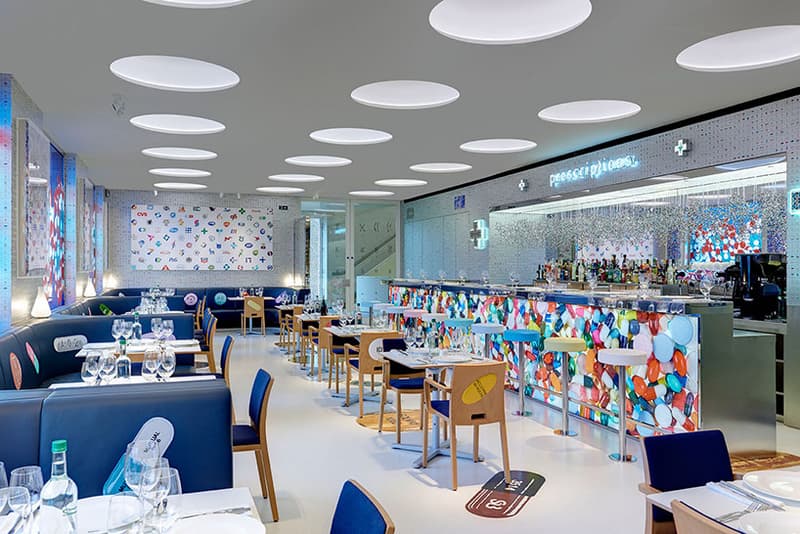 4 of 6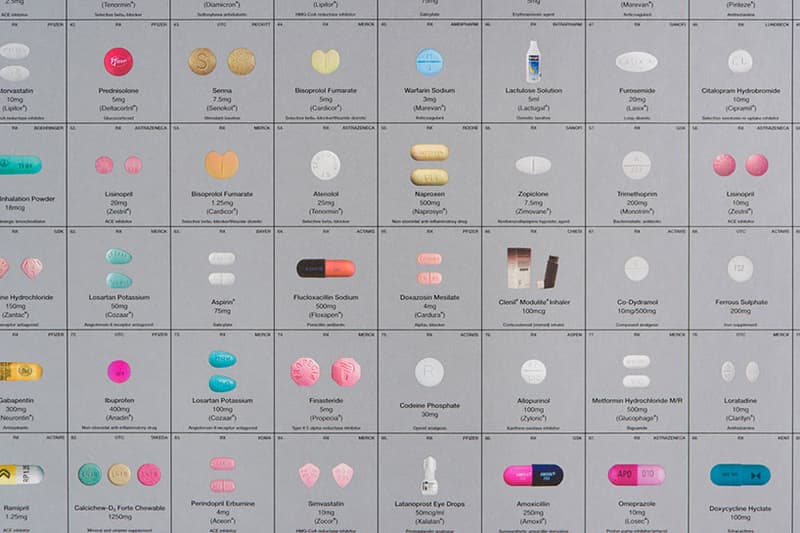 5 of 6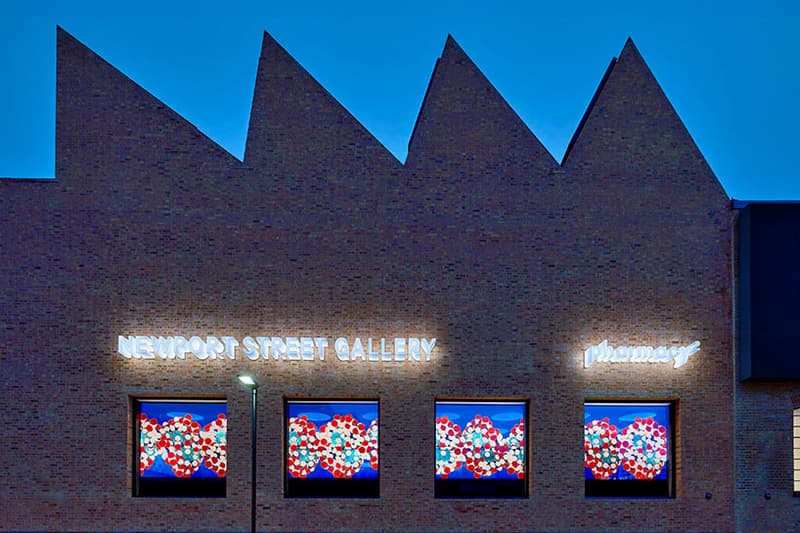 6 of 6
Damien Hirst Launches Pharmacy 2 Restaurant in His Newport Street Gallery
Extra pills, extra pills.
---
British artist and art collector Damien Hirst is expanding his and collaborator Mark Hix's restaurant empire with Pharmacy 2, a "classic British and European" restaurant housed within Hirst's very own Newport Street Gallery in Vauxhall.
While the Newport Street space was opened to allow art-lovers into Hirst's vaunted collection of contemporary art, Pharmacy 2 gives visitors the opportunity to view some of Hirst's own art up close, including works from the Butterfly Kaleidoscope and Medicine Cabinet series.
It is the latter series which quite obviously inspired the restaurant's decor and concept: the gallery's windows are etched with DNA designs; the wallpaper features information on common prescription drugs and supplies; the bar-stools are tablet-shaped; pills are embroidered into the leather booths and painted onto the backs of chairs throughout.
According to Hirst's website, the menu "reflects Hix and Hirst's shared passion for quality food made from fresh ingredients."
The restaurant launches on February 23. If you happen to be in London around that time, be sure to check out the opening at the address below.
Newport Street Gallery
Newport Street
London SE11 6AJ
United Kingdom