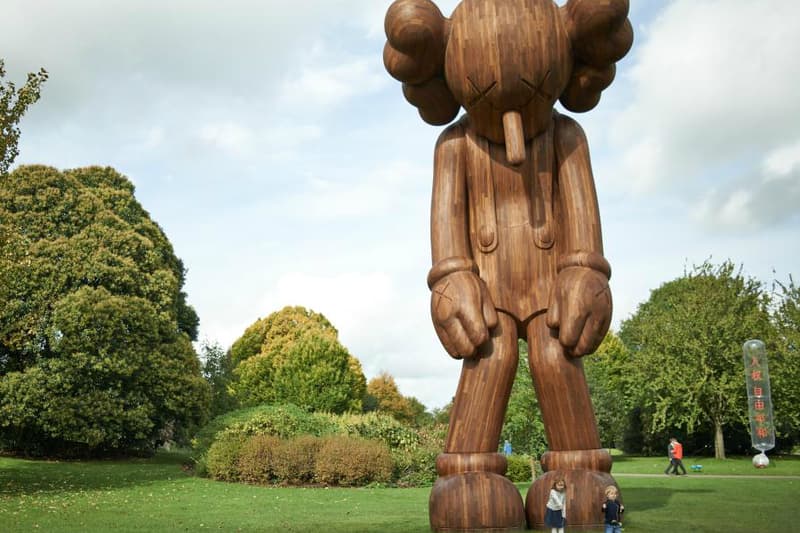 KAWS Talks Global Art and Explains Why His Latest Exhibition Is in Yorkshire
Companion brings more sadness to the British county.
---
With his latest exhibition now well underway in the UK's iconic and breathtaking Yorkshire sculpture park, we caught up with renowned pop artist KAWS to discuss the choice of location, how he sees his art working on a global scale and how the British weather is a perfect compliment to his Companion character.
What was the deciding factor for choosing to exhibit at Yorkshire Sculpture Park?
I was honoured to be invited by Clare Lilley to exhibit at Yorkshire Sculpture Park. We met in 2014 when she invited me to exhibit "Small Lie" at the Frieze Sculpture Park in Regent's Park and that's when the conversation started about doing this exhibition.
Have you found a difference in reception towards your art from the United Kingdom as opposed to say America?
The show hasn't opened yet but I've always had a good relationship with audiences in the UK – some of the earliest magazines to support my work in the '90s are based here.
On a grander scale, have you noticed a significant difference in reception from specific parts of the world?
The world has become so small in recent years with social media it's hard to track what opinions are coming from where. It's not something I spend time thinking about.
What have been some of the major challenges in setting up at the Park?
Any time setting up a show there are unpredictable things that come up. In this case the weather was something that really took its toll. It had rained for a long period before the show and this caused the installation crew at YSP to rethink how to get the machines in to lift the works into place. Aside from that there are a few new works in the show like "NEW HOME" and "GOOD INTENTIONS" that we were racing to finish up to a few days before installation began.
Can you tell us the intention behind this particular exhibition? Why bring your Companion series to the UK?
I love having my work in dialog with the public and YSP is a great place to do that.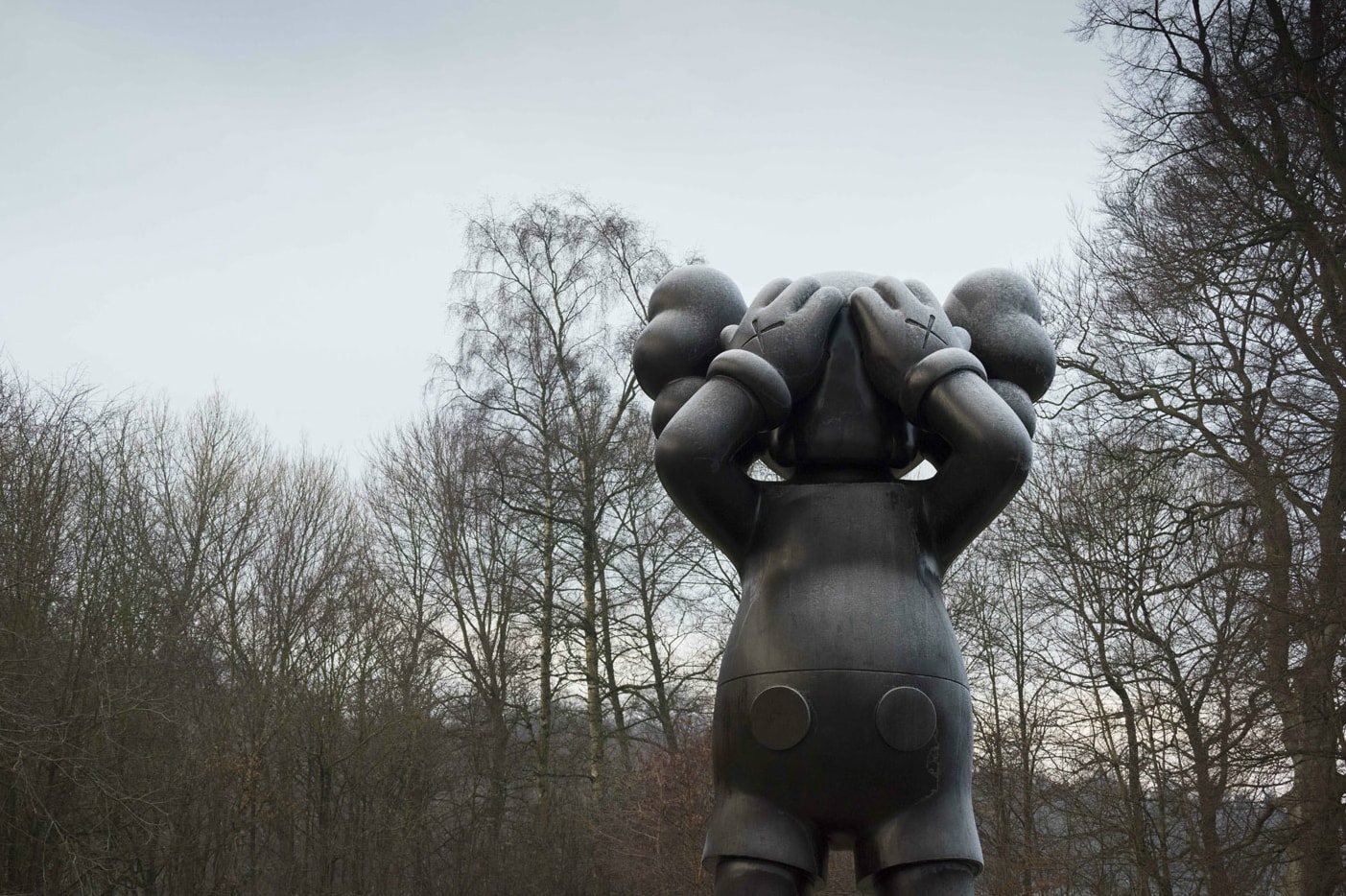 The Companion is erected outdoors this time and is offset by Britain's bleak weather. Do you think this inadvertently complements the Companion's sensibility?
I think he feels right at home.
You've created new artwork specially for the exhibition, can you tell us a bit about the themes behind these new works?
I'm not interested to push themes onto people. They are here to view and you can take away from them what you wish.
How have you used the park's tree line and overall green surrounding to complement the Companion's wooden semblance?
Aside from the beautiful landscapes of YSP they have a great history of sculptors exhibiting at the park. I'm happy to have the my work sitting along side these works in a place that's free to visit and beautiful to wander around.
Find out more about KAWS at YSP here and read our exhibition of the exhibition here.