This Custom Yamaha SR500 May Be the Sexiest Rebuild to Date
Stripped down to its bare essentials.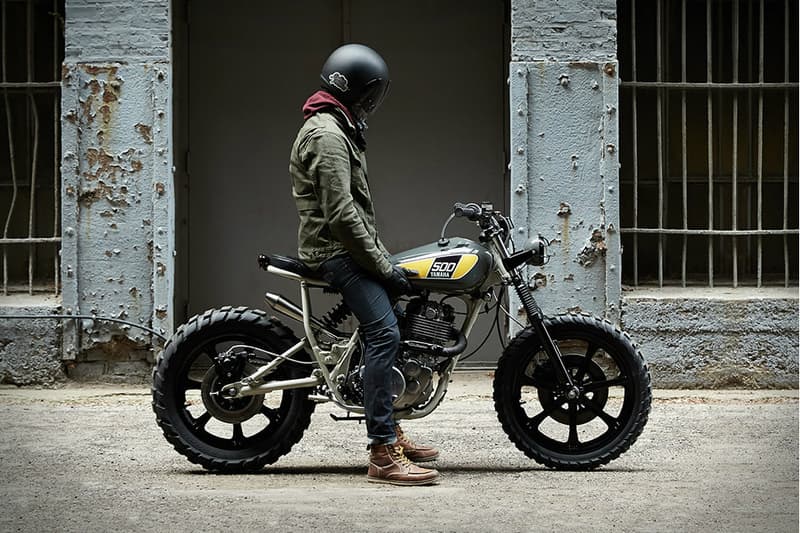 Yamaha's 1978 single-cylinder motorbike, the SR500 was already something worth staring at. The two-seater boasted a cafe-racer aesthetic with with its elegantly straight tank and seat line, and voluptuous curves below on its slender yet sturdy chassis. What Chicago-based custom bike company Powder Monkees did it was strip the SR500 down to its essentials and fitted it with a fresh leather seat, a smaller tank, a 1970's set of headlights and mono-shock read suspensions. The rebuild was done with the help of Canada-based garage and builder Federal Moto, whose efforts resulted in this much lighter, more minimalistic rendition of the bike that also received a makeover in a forest green, yellow, white and black paint job. Head over here to check out more detailed images of the creation.