Brabus Unveils Its 641 Horsepower Mercedes-AMG C63 S
Just in time for the Geneva Motor Show.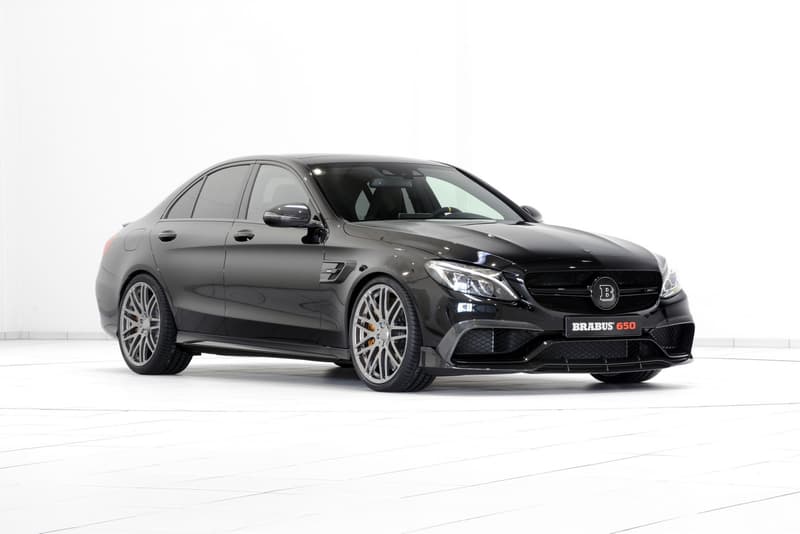 1 of 7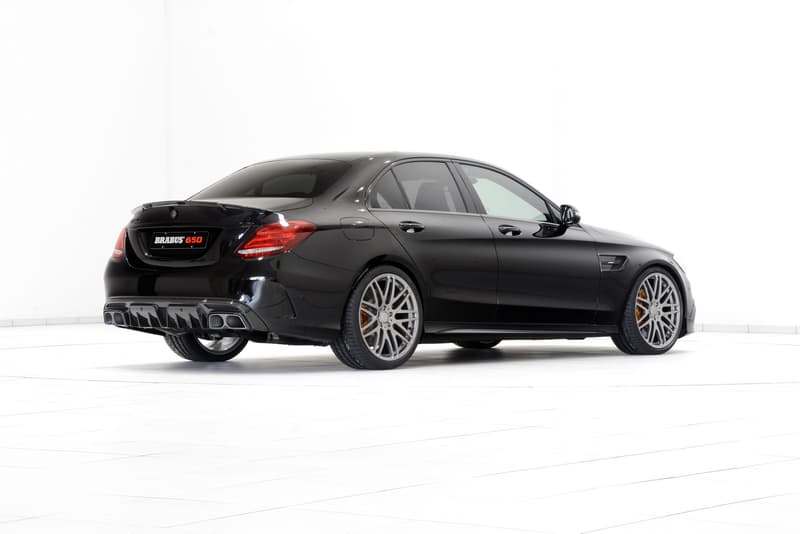 2 of 7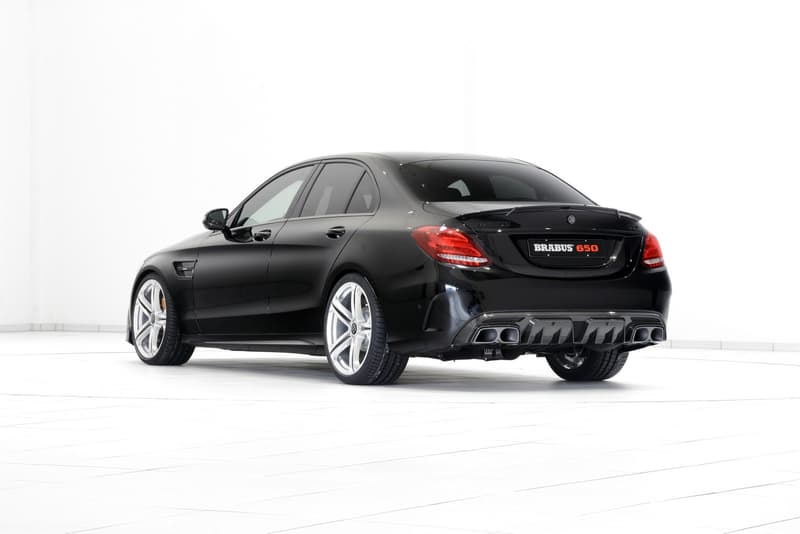 3 of 7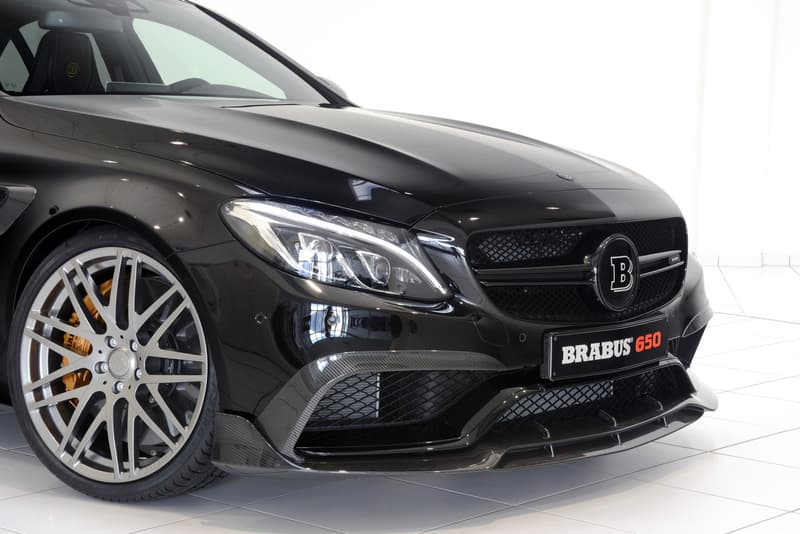 4 of 7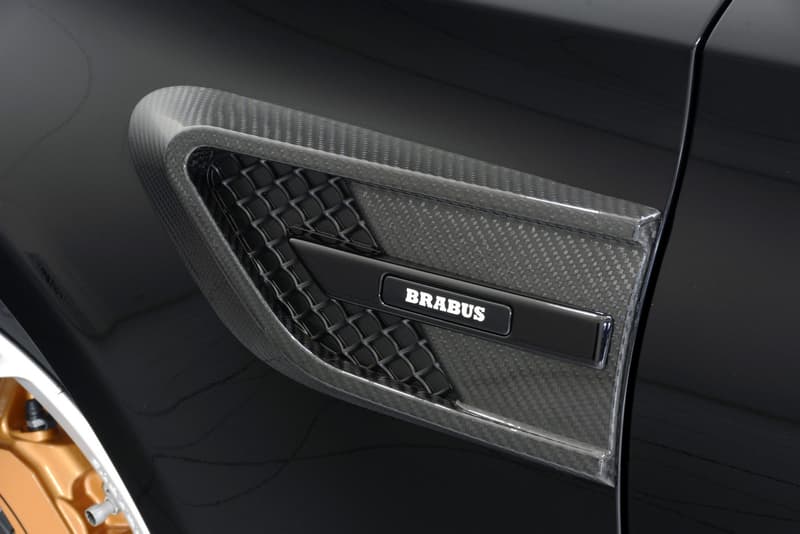 5 of 7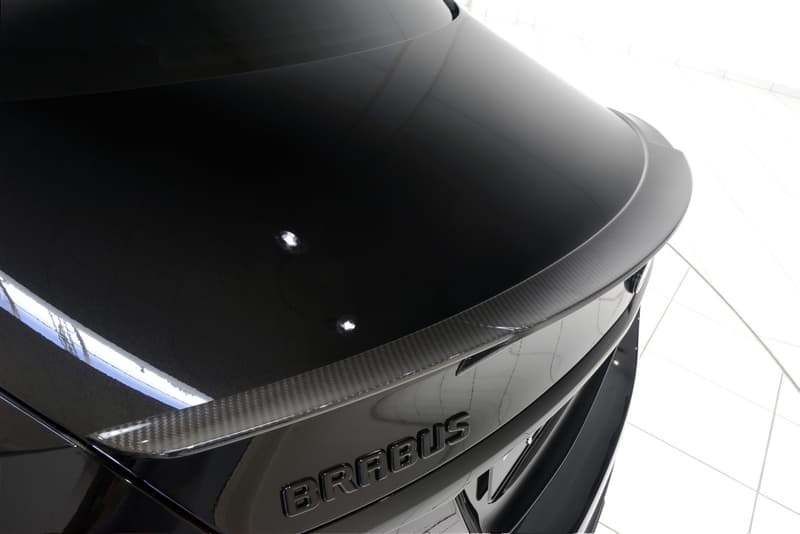 6 of 7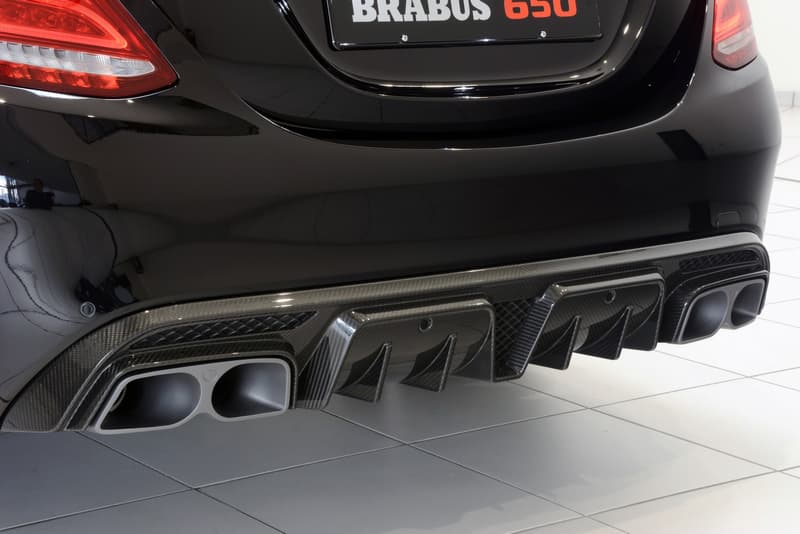 7 of 7
The Mercedes-AMG C63 S is getting the aftermarket Brabus treatment, hot on the heels of the G500 and GLE 63 S before it. Decked out in black (as expected), the package includes carbon fiber additions like front and rear spoilers along with a matching diffuser, front fender vents, mirror caps, and intake housing while stainless steel handles the adjustable coilover suspension and exhaust. Inside are alloy pedals, matching paddle shifters, illuminated door sills, custom mats, and Alcantara upholstery with bright yellow accents. And under the hood? New turbochargers and an optimized ECU combine with the biturbo 4.0-liter V8 to offer 641 horsepower, 604 pound-feet of torque, acceleration from 0 to 62 mph in 3.9 seconds, and a top speed of 200 mph.
Finished with 20-inch alloys, Brabus's C63 S package will debut in Geneva next month and be available shortly thereafter.