Tissot Presents the First Ever NBA Championship Watch for the Cleveland Cavaliers
Becoming the first official timepiece for the team.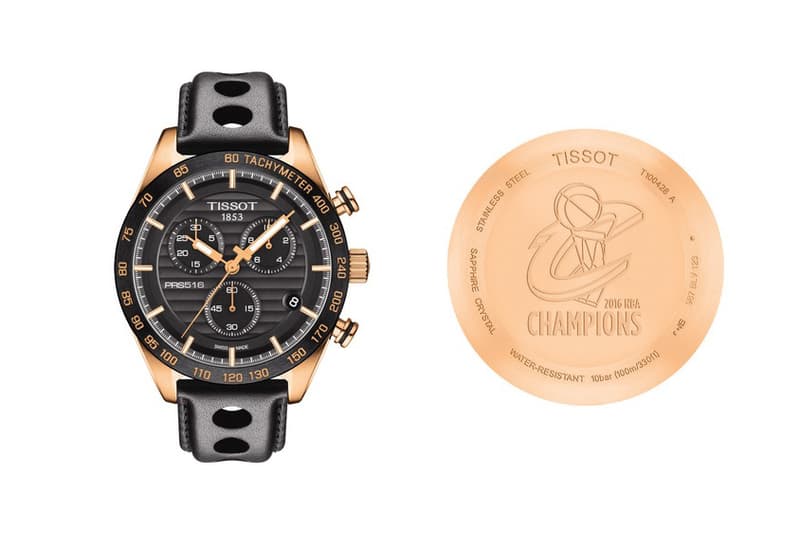 As the official timekeeper of the NBA, Tissot has been releasing special edition timepieces for fans as well as developing special clocks for the world's top basketball league. Now the Swiss luxury watchmaker is adding a new piece to its arsenal; the first ever watch created for the NBA champions, known as the PRS 516 NBA Championship Watch 2016. The PRS 516 is a 42mm three-register chronograph powered by a quartz movement, encased within a stainless steel and rose gold PVD coating. What makes this timepiece even more special, is the caseback with the championship trophy and the Cavaliers' logo engraved on it.
Each member of the Cavs has been gifted with one of the PRS 516 watches, with only 100 units available to the public. The limited edition timepiece is currently available for pre-order or at the Cavaliers Team Shop located inside the Quicken Loans Arena and via the Cavaliers' official online shop for $795 USD. In addition, Tissot has also announced a multi-year partnership to be the official timepiece of the Cleveland Cavaliers.