In the Future, Retail Will Be Friction-Free
Amazon Go is only the beginning.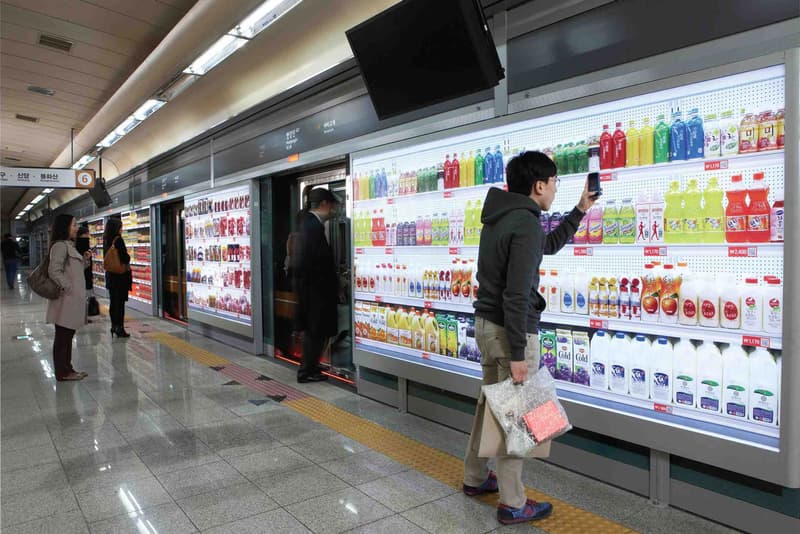 This week, Amazon unveiled plans for a new brick-and-mortar installation that combines computer vision, deep learning algorithms and sensor fusion to create the revolutionary "Just-Walk-Out Technology." While many immediately likened it to shoplifting, the Amazon Go experience does away with traditional human cashiers completely, leaving customers to their own literal and figurative devices. This development is just the latest in retail's shift away from customer and employee interactions at stores and it got us thinking about the future of retail and what shopping might look like in the not-so-distant future.
Since the advent of the internet, retailers have been reeling, trying to adjust to consumers' ever-changing shopping habits. Nowadays, the prevailing sentiment is that consumers are "never not shopping"; think of your browser as a window display that constantly parades the many wares and services that the free market has to offer. Digital ad-space and integrated buy-now posts on Instagram have become an invaluable source of income and influence, while eCommerce has become the medium du jour. But where does this leave brick-and-mortar retail locations?
Going Digital
Take the following case study for example. Tesco was tasked with a particularly unique challenge marketing and selling in South Korea: not only was Tesco's local HomePlus franchise second to eMart, but Koreans are a very hard-working people (they are ranked #2 in the world for it, as a matter of fact), and as such they dreaded the weekly grocery shop. Tesco decided to help Koreans bypass the time-consuming element of shopping by transplanting it to be a part of shoppers' daily commute: the grocer set up photorealistic digital shelves in subway stations, which allowed customers to scan QR codes and order their shopping lists as they made their way to and from work. This saved tremendous amounts of time for shoppers, both after work and on weekends.
The campaign was a resounding success. The virtual aisles did gangbusters in online sales, brought in over 10,000 new users to the HomePlus, and yielded a 76% increase in online shopping users. Online sales themselves increased by 130%, pushing HomePlus to #1 in online sales and a very close second in offline sales.
A similar initiative launched by eCommerce startup Peapod in Chicago and Philadelphia found similar results, with Forbes reporting:
The average Peapod shopper spends $160 per order on the Internet. Those who shop exclusively using a mobile device — and that includes tablets — spend $165 per order. But if shoppers use both online and mobile in some combination, they spend $168 per order. Given that Peapod shoppers order roughly every two weeks, it's a significant incremental bump in sales.
No Cashiers, No Queues, No Problem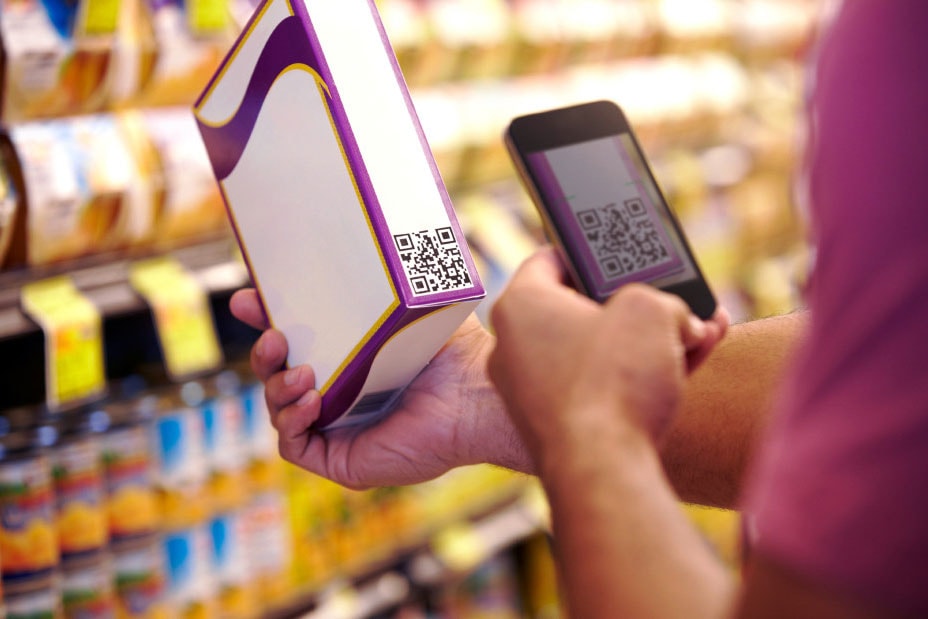 One of the common threads found in experimental retail experiences has been the removal of the human element, namely cashiers. In a precursor to the Amazon Go project, Robert Ilijason, an IT specialist and store-owner in Viken, Sweden opened a remote bodega that uses smartphones for basically everything: the door is unlocked using a standalone app; customers then use their devices to scan QR and barcodes throughout the store and pay-as-you-go before a bill comes in at the end of the month. No peoples, no lines, no hassle.
While shoplifting and looting may immediately come to mind as an issue for an unmanned business,  This establishment brings new meaning to the phrase 'app store,' as Elijason is "alerted by a text message if the front door stays open for longer than eight seconds or if someone tries to break it open."
Pull-Up, Drive-Thru
Imagine being able to pull up to a supermarket and buy all of your essential groceries without leaving the comfort of your automobile. This is the idea behind Russian inventor Dahir Semenov's Drive Market, a drive-thru grocer that works as follows: commuters pull into a hypermarket, where individual cars are serviced by a series of rotating shelves. Each car is given its own lane, much like a gas station and service is individualized — drivers simply pick whatever they'd like to buy off the optimized shelf-space, place it on a conveyor belt that leads to a cashier, who then rings and bags everything up for the driver. The shelves are continually stocked by an essential and unseen staff, while a ventilation system sucks auto exhaust out of the air.
Semenov's invention presents a lethargic view of the future (think Wall-E in cars), but the convenience factor here is off-the-charts, saving citizens invaluable time by excising the aimless wandering amid the aisles and the issue of choice; shelves are stocked and re-stocked with only the finest product. (If you speak/read Russian, you can learn more about Semenov's invention here and here).
Digitally-Enhanced Flagships
Modern shoppers are obsessed with convenience; why, then, would they bother walking into a brand's physical store when they can simply order wares with the click of a button, as outlined above? Brands have been experimenting with evermore immersive and digitally-enhanced shopping experiences as a way of attracting and winning over customers. Burberry's Regent Street flagship for example is completely digitally integrated: mirrors transform into individualized interactive screens depending on which coat, bag or accessory is being tried on; media spaces screen worldwide fashion events and concerts; monitors also display digital rain and runway footage of show-stopping pieces.
vCommerce: The Next Frontier
One of retail's biggest challenges is geographic in nature: most consumers live outside of capital cities, far away from flagships and concept stores. The next frontier of shopping, therefore, hopes to bring the shopping experience even closer to the customer. Enter: vCommerce, which utilizes virtual reality to simulate brands' experiences and leads to "purchase conversion and building brand affinity." The ability to make in-store purchases presents vCommerce as the next frontier in retail, fusing brick-and-mortar design sensbilities, the seamless shopping experience of eCommerce and the futuristic technology of VR.
The North Face was one of the first companies to experiment with experiential VR, allowing shoppers in its John Hancock Center to strap on a headset and go mountain-climbing in the Moab Desert and Yosemite National Park.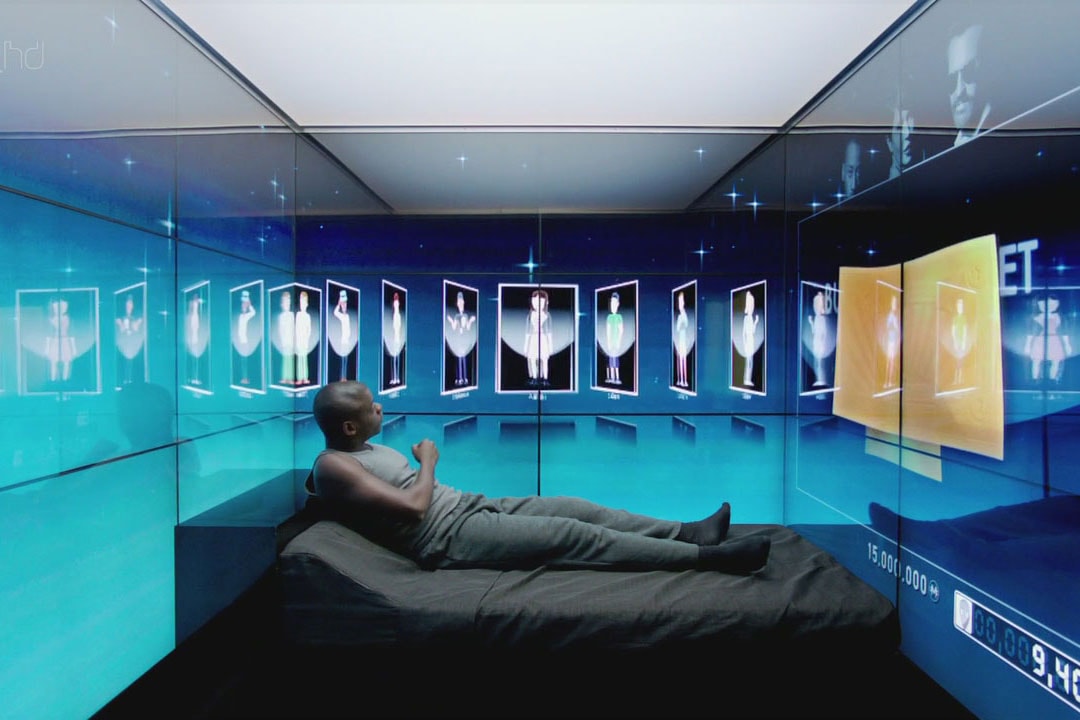 All of these developments point toward retail's transition to a service economy. Apps like Uber and Tinder have removed friction from day-to-day interactions, and so too have eCommerce platforms negated the need or want for cashiers. Retail as a whole, then, has been trending toward the friction-free, leading to the automatization of the shopping experience, as outlined above. While promising in its ambition and innovative applications of technology, these changes are somewhat ominous, particularly to the job market. The US economy only made the transition from a manufacturing economy to a service economy in 2003, when retail become the biggest source of employment in 21 states. Novembers' jobs report also marked the first time that US employment in the retail sector had shrunk in over six years. Major recessions like the 2008 economic crisis have already led to major downturns in consumer spending worldwide, while the retail trends above point toward an automatization and optimization of the shopping experience with as little human interaction (read: interference) as possible.
These changes are also ominous from an ideological standpoint, as personalized and individualized experiences may lead to ever more ways for advertisers to use and exploit consumer data—think less Wall-E, more Minority Report. With the advent of this digitally-enhanced self-service economy, shoplifting may just be the least of our worries.