HyperDrive Saves You From the New MacBook Pro's Port Issue
No more dongles.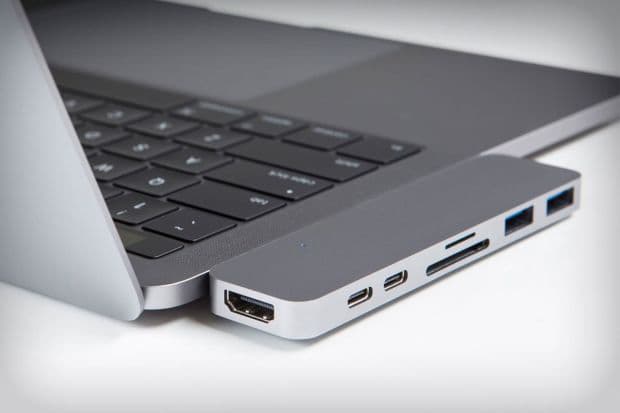 While one of the most highly-anticipated tech releases this year was Apple's new MacBook Pro, its integration of Thunderbolt 3 USB-C ports proved to be a disappointment to users. Incompatible with a number of existing devices, users were forced to rely on various dongles in order to utilize the ports. Bay Area-based Sanho Corporation decided to address this issue by creating the HyperDrive, which is a USB-C hub designed specifically for the new MacBook Pro.
The adapter provides an HDMI output, SD/microSD slots, two USB 3.1 ports, and a Thunderbolt 3 port with 100W of power so you can charge at full speed. Aside from its sleek and portable design, it also functions better than most USB-C dongles by operating up to 10x faster by utilizing two of the Thunderbolt 3 USB-C connections. See the HyperDrive in action below and head over to the Kickstarter campaign to learn more.