Burger King Will Give You a Whopper for Your Crappy Christmas Gifts
Turn that itchy sweater into a flame-grilled burger.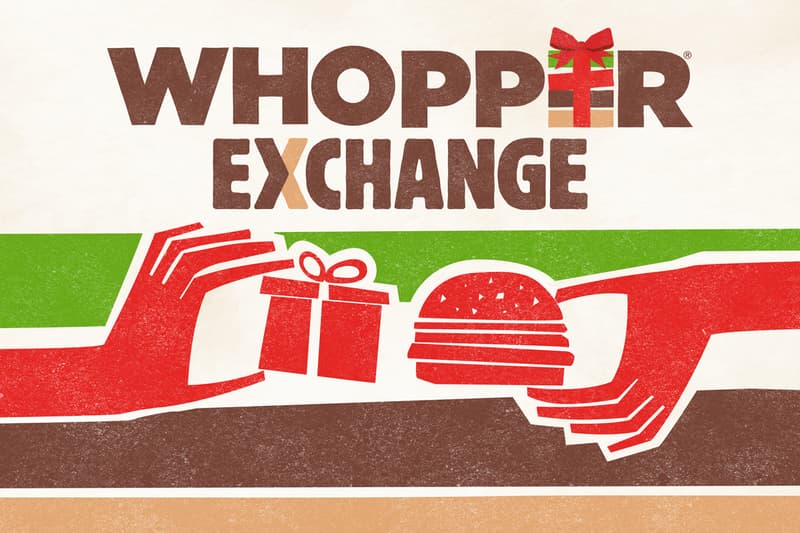 This holiday season you can turn that itchy sweater from your grandma into something a little bit better: if you bring it to Burger King, the fast food chain will hook you up with a free Whopper. Announced earlier today, Burger King's Holiday 2016 "Whopper Exchange" will allow participants to swap their unwanted present for a flame-grilled Whopper. Said Fernando Machado, Burger King's SVP of Global Brand Management:
At Burger King restaurants, we are always looking for ways to surprise our fans, no matter if they were good or naughty. The Whopper Exchange will offer our guests the chance to get a flame-grilled gift in exchange for an unwanted one. Because this holiday season, we want everyone to receive something they will love.
Best of all? BK will donate all gifts to charity, "because someone's unwanted gift can be someone else's treasure."
Sadly, the promotion is limited to a location in Miami (and a few spots in London and Brazil, too) and runs from 10:30 a.m. to 5 p.m. on December 26. If you're not in the area, though, fear not: the first 100 fans to post their questionable gift on Twitter or Instagram with the hashtag #WhopperExchange will get a surprise via the social media accounts.
Burger King
910 Arthur Godfrey Road
Miami Beach, FL 33140
United States