The Best Films of 2016
We break 'em down by category.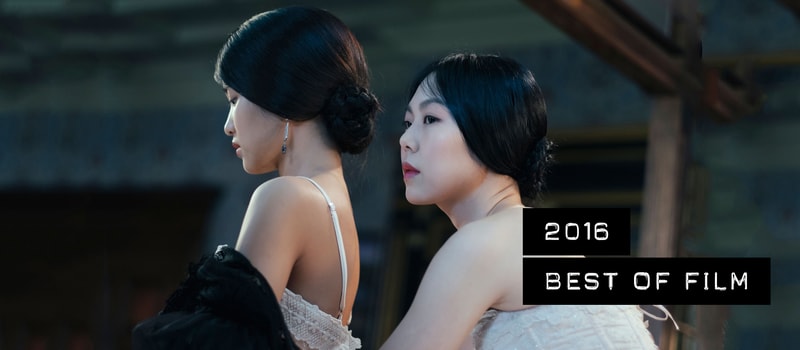 With only two weeks left until the end of 2016, the crippling realization that time is trickling through our fingers starts to sink in. Just like that, within the blink of an eye, our 2016 resolutions get moved into 2017 and we are in dire need of a recap on the past year. And with all these end-of-the-year examinations, it's not complete without looking back on the best films from the past 12 months. Compiled below are some of the best films by category that have captivated audiences from all over the world. This year's list includes everything from Moonlight and Manchester by the Sea to The Lobster and La La Land. Though, of course, we all have our own cinematic tastes, we hope you find this list useful for picking up some of the more under the radar films you might have missed over the past year.
Best Academy Front Runner – Moonlight
Don't be surprised if this movie takes home the most-coveted titles during award season. Barry Jenkins's Moonlight is a coming-of-age tale about a homosexual African-American boy living in Florida. Split into three stages of the protagonist's life, the narrative is crafted like incisive poetry. Trevante Rhodes plays the main character Chiron as we watch him grow up amidst routine abuse and neglect. This stellar work of art triumphs in both direction and performance.
Best Musical – La La Land
Written and directed by Damien Chazelle of Whiplash fame, La La Land sees light to the magic of Old Hollywood and love stories. This boy-meets-girl tale follows Sebastian (Ryan Gosling) and Mia (Emma Stone) as they keep bumping into each other all over Los Angeles. Of course, their mutual antipathy turns to flirtation, and from there, to love.
Best Comic Book Movie – Captain America: Civil War
Marvel definitely has a strong hold in the film franchise. After producing hit after hit, Captain America may just be one of the better heroes offered film-wise, creating one of the greatest superhero trilogies. Functioning as a sequel to both Captain America: The Winter Solider and The Avengers: Age of Ultron, the film is the most comprehensive Marvel Cinematic Universe chapter to date, soaring with entertaining fashion. With tremendous character dynamics, bold structure, an emotional narrative and spell-binding, fun action sequences, it's everything a blockbuster should be.
Best Foreign Film – The Handmaiden
Directed by Park Chan-wook of Oldboy fame, The Handmaiden is a forward-thinking luxurious period piece, blending beautiful visual style and engaging narrative. Charting a conman's scheme to use a young female pickpocket to help him marry, and then commit to an insane asylum, a mentally unstable heiress, the storyline becomes a series of didn't-see-that-coming twists.
Best Animation – Kubo and the Two Strings
The stop-motion animation created by Laika and directed by Travis Knight takes us on an adventure of East meets West tinged with introspection. Kubo and the Two Strings tells a mythic parable of sword fights, moon demons and talking monkeys, with magnificent animations from a small origami samurai to a big snarling 40-ft skeleton. With voice talents from the likes of Charlize Theron, Art Parkinson, Rooney Mara, Matthew McConaughey and Ralph Fiennes, Kubo may just be the most artfully animated film of the year.
Best Science Fiction – Arrival
A followup to last year's Sicario, Denis Villeneuve uses the same imagery and female protagonist to create a head-turning narrative. As aliens mysteriously appear across our planet, Amy Adams plays a linguist, who is paired with Jeremy Renner's mathematician character to find a way to communicate with these extraterrestrials, known as "heptapods." The movie enters absurdity territory, however Adams performance is fascinating, convincing us otherwise.
Best Comedy – Deadpool
Marvel's Deadpool surprised us all with its new take on the comic book genre. Full of quick-wit humor and breaking the fourth wall, the film finds a balance between intelligent jabs to just outright vulgar sayings. Ryan Reynolds's performance of the super-antihero will be remembered for years to come.
Best Horror – Hush
Though it was only released as a Netflix exclusive, Mike Flanagan's Hush is an expertly executed horror that generates an impressive amount of terror from its bare bones setup. Set in a remote rural cabin, a deaf-mute author finds herself playing "cat-and-mouse" against a predator. Though there's not much more than that, Hush is able to maximize terror promised by its premise through skillful narrative and visual storytelling.
Best Drama – Manchester by the Sea
Manchester by the Sea is like a five-season series squeezed into a movie-length runtime. The story centers around a handyman, played by Casey Affleck, who returns home to care for his late brother's teenage son. Affleck's muted embodiment of a fractured young man conveys volumes about guilt, misery and regret, all aided by the natural evocation of the cold and grim New England environment. With perfectly timed scenes of comic relief and those of silence that will be felt deep down inside your bones, your tear ducts won't be able to survive.
Best Children's Film – Fantastic Beasts and Where to Find Them
Though J. K. Rowling swore it wouldn't be a Harry Potter prequel, the moment the film began, all that went out the window. As the first in a new series of Potter spin-offs, Eddie Redmayne as "magizoologist" Newt Scamander, who battles evil supernatural forces in New York, brings us back to the dense fun of the wizarding world. Both children and adults alike are in for an adventure.
Best Documentary – O.J.: Made in America
Ezra Edelman's epic O.J.: Made in America documentary premiered at the Sundance Film Festival earlier in the year before screening at the Tribeca Film Festival, the film eventually made its way into theaters in New York and Los Angeles. As one of the most critically praised works of the year, it has already made the Oscar Documentary shortlist and is favored to win an Academy Award come 2017. Though the documentary is an example of the increasingly blurred line between the two mediums of TV and film, it sets out to explore two of America's greatest fixations, race and celebrity through the life of O. J. Simpson.
Best Indie Flick – The Lobster
Directed by Yorgos Lanthimos, The Lobster is one of the strangest, as well as hilarious, movies of recent time. Set in a off-kilter dystopia, a single man (Colin Farrell) checks into a hotel where, by law, he must find a mate within 45 days or be transformed into the animal of his choice. Like Eternal Sunshine of the Spotless Mind, this deadpan dystopian comedy also functions as a bizarro-world examination of love, relationships, marriage, and the basic human desire for connection. The Lobster is a rare original and a must see.
Best Thriller – Don't Breathe
The film centers around three kids who decide to rob a blind man with a stash of money reportedly hidden in his dilapidated home. The plot soon goes awry when the sightless man turns out to be far more capable and lethal than anticipated, leading viewers into a perpetrators-become-the-victims nightmare that the director orchestrates for maximum tension. Don't Breathe delivers heart-pounding trills set amongst superb widescreen visuals, which also doubles as a literal commentary on the emotional and psychological decay that has overtaken modern-day Detroit.
Best Film Directed by a Designer – Nocturnal Animals
Tom Ford delivers a clever adaptation of Austin Wright's novel Tony and Susan, about a woman (Amy Adams) disturbed by the manuscript of a novel sent to her by her former husband (Jake Gyllenhaal). Flirting between the LA high-life and a Texan murder mystery, quickly the lines of reality and fiction begin to blur. The film delivers beautiful visuals, as you can expect from a fashion designer, but its real power lies beyond.
Best Zombie Film – Train to Busan
Train to Busan, Korea's take on the genre is one of the most purely entertaining zombie films in some time. Taking sentiments from George Romero's and Danny Boyle's work, Train to Busan also takes a look at how the act of kindness is more essential than ever, asking ourselves what it is that really makes us human in the first place. Premiering in the Midnight Screenings section at the 2016 Cannes Film Festival in May, the film went on to break a Korean record with over 10 million theater-goers. With talks of an American adaptation on the way, make sure you catch the original first.
Best Anime – your name
When animation legend and renowned director behind Studio Ghibli Hayao Miyazaki announced his retirement back in 2013, fans all over the world have been searching for a successor to his artistic throne. Then came along the extremely successful release of Makoto Shinkai's your name. Grossing ¥10 billion JPY (approximately $99 million USD) in just 28 days, the tale of star-crossed lovers gives viewers a breathtaking look on a body-swap romance, unlike anything else.