The Best Fashion Brands of 2016
What stood out this year in the ever-changing realm of fashion.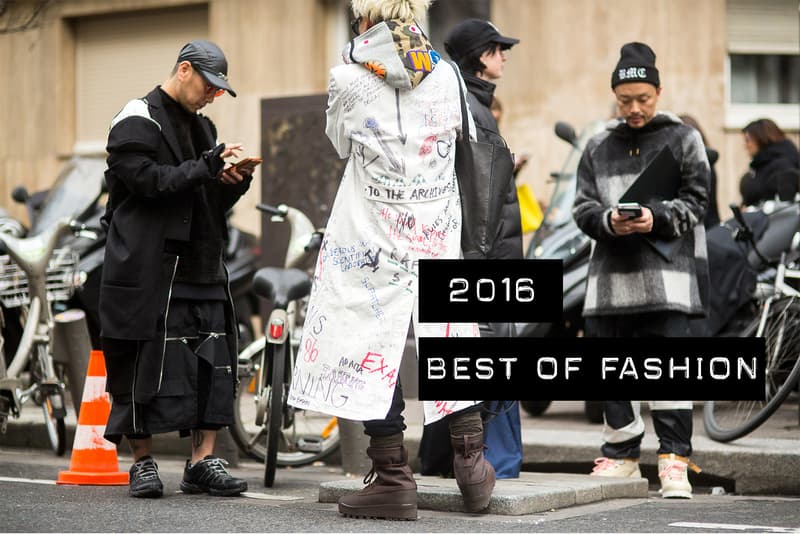 Over the years the landscape of fashion has become increasingly open, as a stripping of the pretentiousness and establishment associated with fashion slowly was stripped away. With this shift more and more we see fashion brands adopting similar aesthetics and release patterns associated with streetwear labels. In 2016, these changes have been accompanied by an evolving consumer taste and purchasing pattern that have facilitated the rise and resurgence of a number of labels that made a big impact on fashion. The impact of these standout labels pushed what fashion could be and defined what it should be. Without further ado, here are what we thought were the best fashion brands of 2016, in no particular order.
Wales Bonner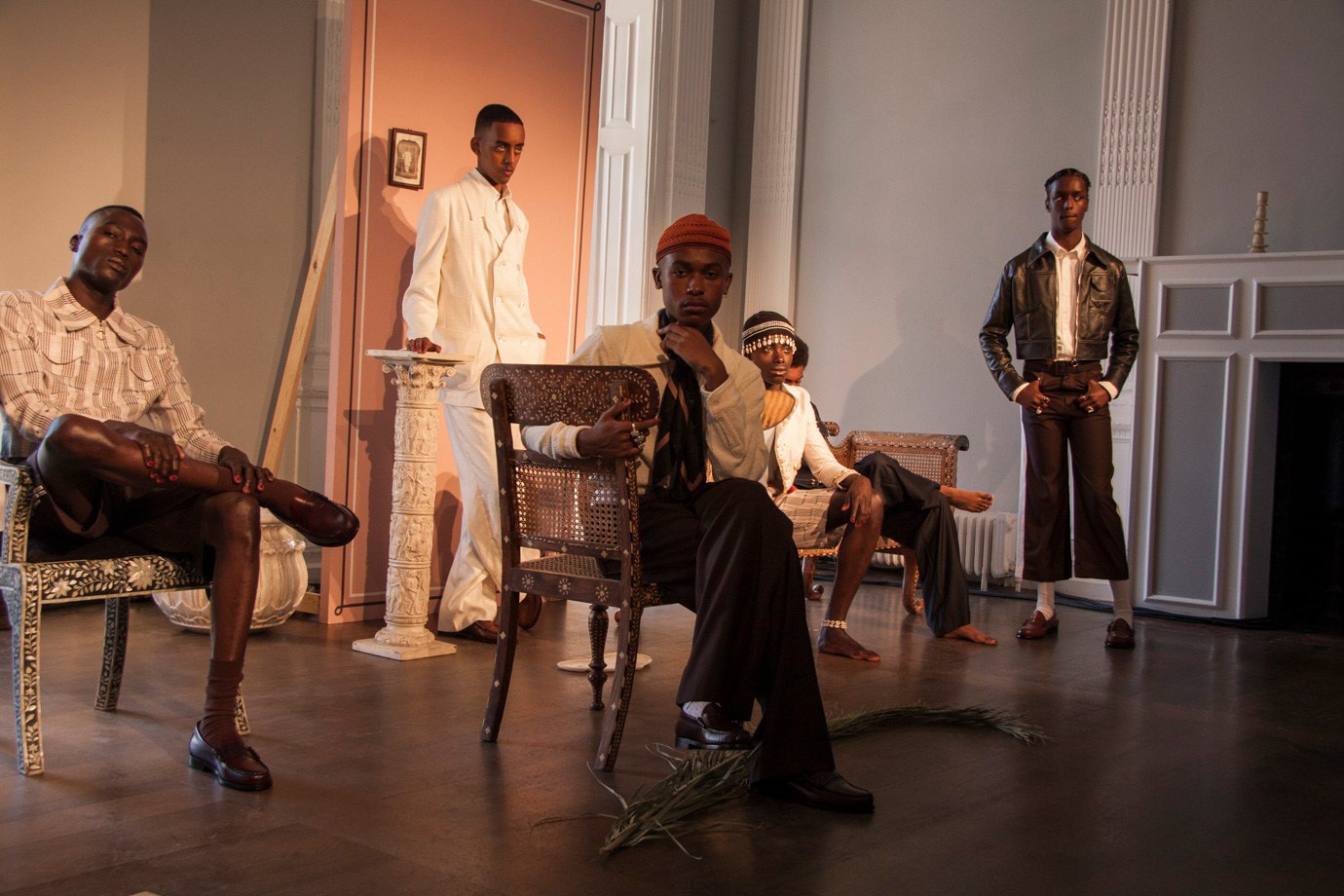 Designer Grace Wales Bonner has been one to watch in fashion, having won 2016′s LVMH prize. Marking the first instance the LVMH prize has been awarded to a Menswear designer. The British-Jamaican designer's work this year challenged preconceptions of gender and race, especially those surrounding black male sexual identity. The Wales Bonner 2017 Spring/Summer show at LCM earlier this year, drawing upon Caribbean, African and European inspirations to tell the story of the crowning of the first Ethiopian Emperor Haile Selassie (perhaps better known as Jah Rastafari). 2016 was definitely a strong year for Wales Bonner with all signs pointing toward a bright future.
Vetements

Vetements strength in 2016 was definitely felt as the label enchanted the fashion world representing a breath of fresh air to the sometimes stagnant realm. With an industry that can be too focussed on establishment, Vetements served as something new that didn't try to fit in, yet was still inviting casting away the pretentiousness associated with fashion. This year the label headed by the Gvasalia brothers won the award for Internation Urban Luxury Brand signaling Vetements place at the peak of fashion in 2016.
Gucci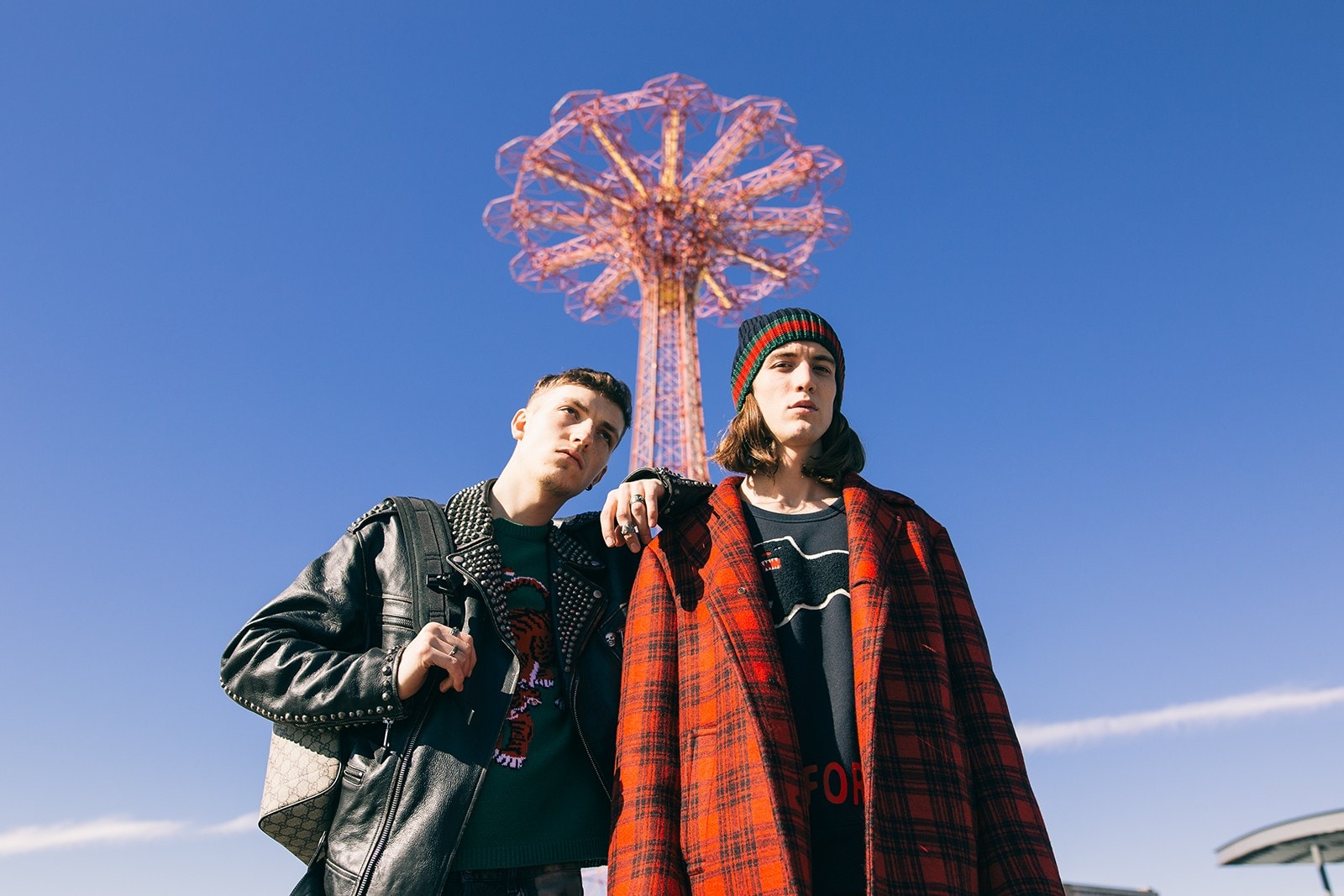 Through vibrant colors, intricate embroidery and bohemian looks with hints of Punk rock Gucci has shot to the top of fashion in 2016. Helmed by creative director Alessandro Michele, Gucci became the most digital brand this year, signaling its place in modern fashion. In 2016 its collections displayed the labels progression with its GucciGhost collaboration and detail-rich collections that were modern but managed to keep British culture a constant inspiration.
Craig Green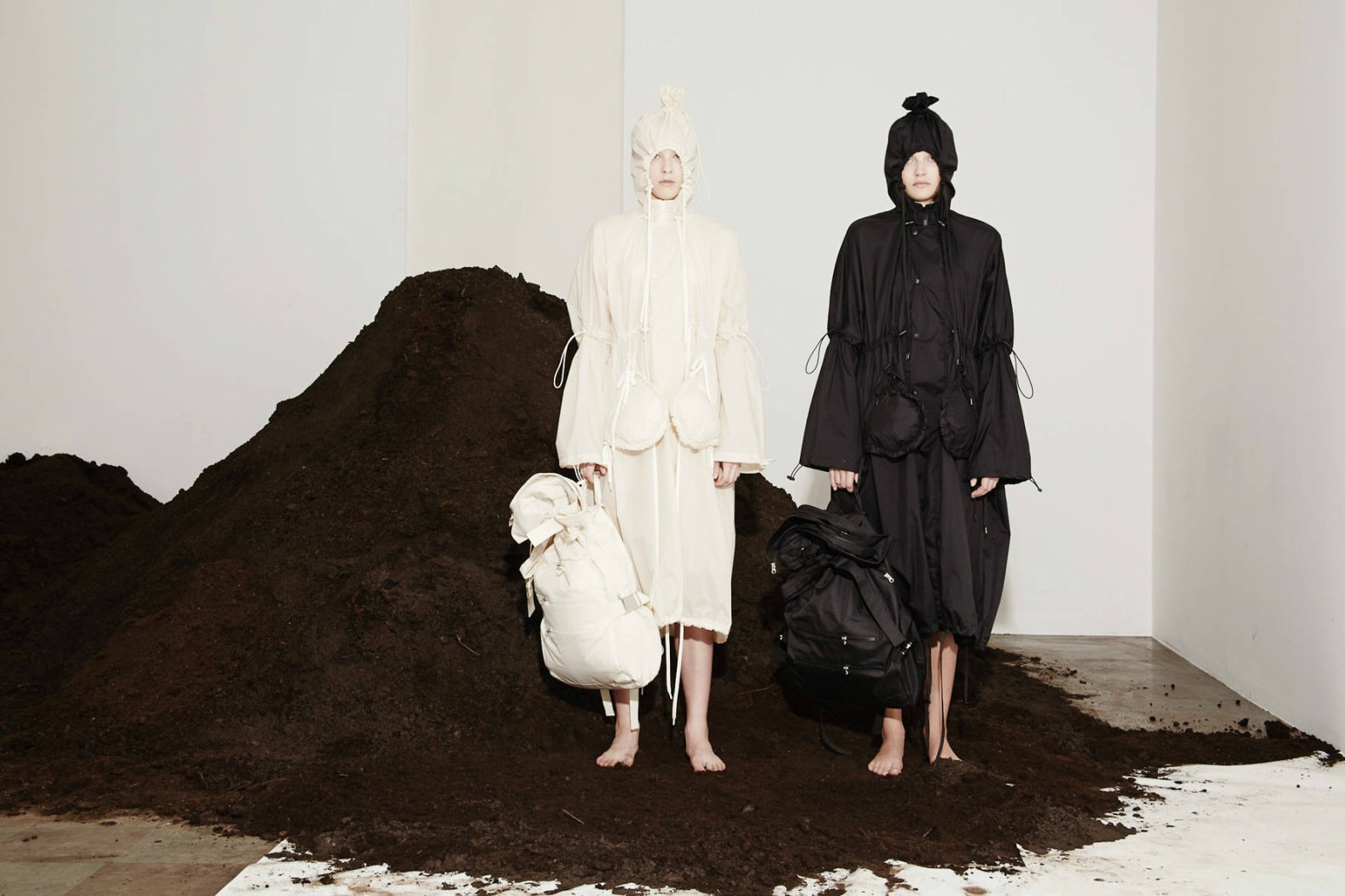 From unknown art student to renowned menswear designer, Craig Green's road to success has been a humble one that was paved by hard work and determination. In 2016, his achievements were recognized, as the British Fashion Council (BFC) announced designer Craig Green as this year's winner of the BFC/GQ Designer Menswear Fund. With the fund this year, Craig Green took his label to new heights exploring complex colors, patterns and intricate construction methods. Though still displaying a fondness for uniformity and penchant for challenging the familiar with the label's collections this year.
Gosha Rubchinskiy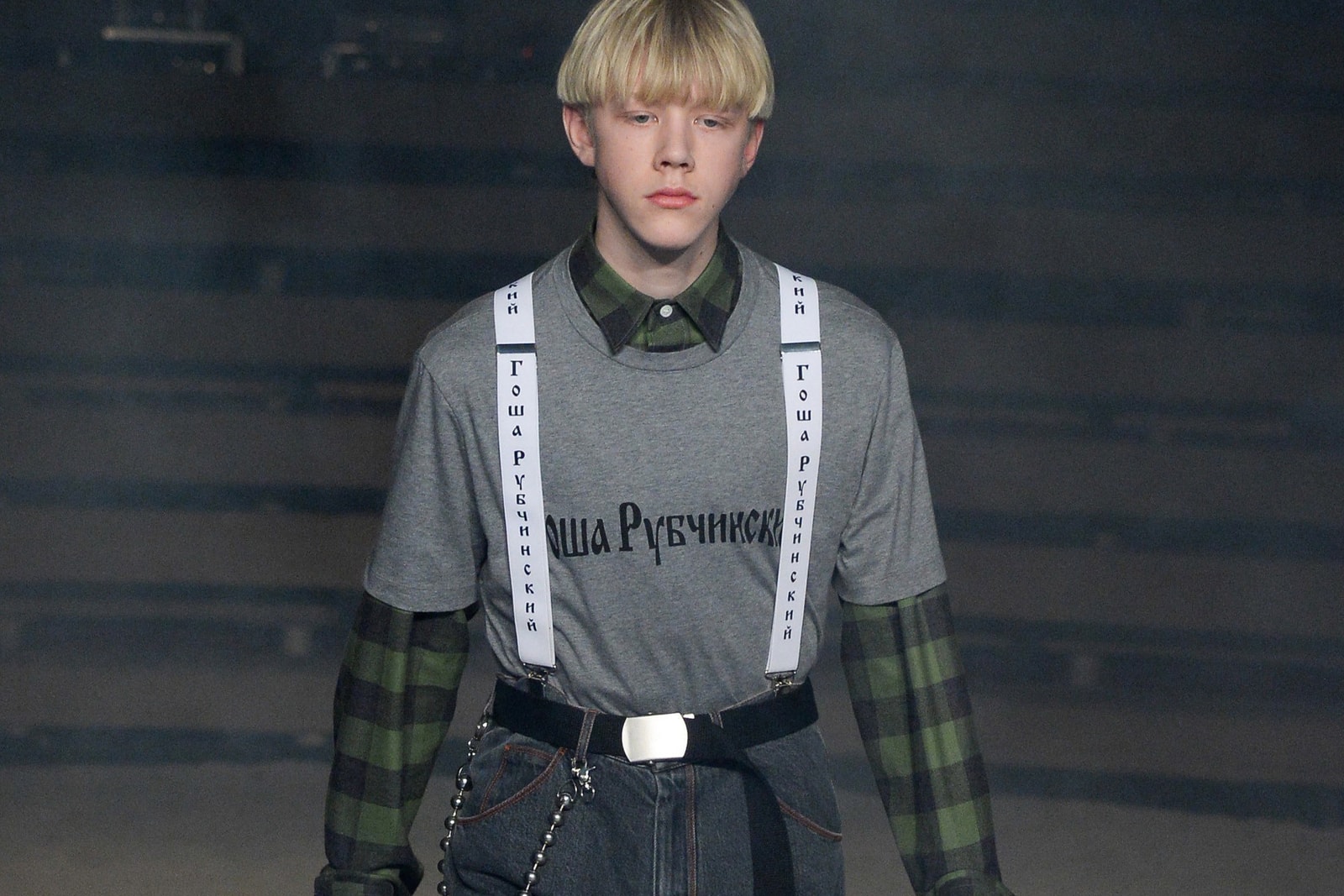 Continuing the success Gosha Rubchinskiy's label saw in 2015, the Russian designer, photographer, stylist and all-around polymath furthered the reach of his widely adored label. Gosha premiered one of the most talked-about shows at this year's Pitti Uomo showcase displaying a bevy of collaborations ranging from RETROSUPERFUTURE to Sergio Tacchini to Kappa. In addition to dropping some of the most highly sought-after footwear collaborations with Vans and Reebok. If that wasn't enough the label released short films, books, a fragrance and launched a skate-inspired diffusion line, PACCBET. In 2016, Gosha Rubchinskiy truly redefined what fashion means.
OAMC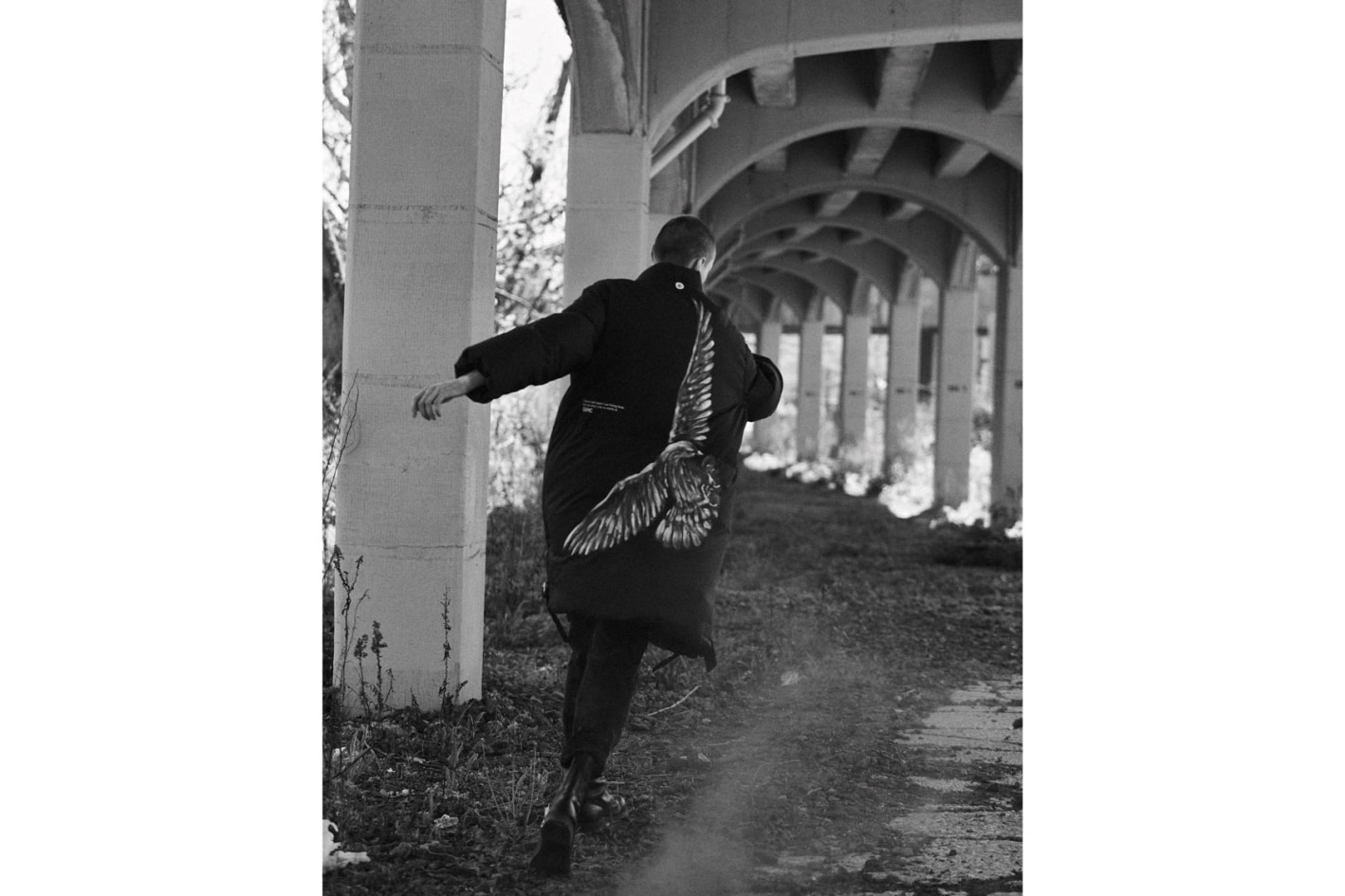 Helmed by creative director Luke Meier, OAMC represents a respect for modern aesthetics and innovative techniques. Drawing influence from contemporary culture, traditional menswear, functional and rational design, nature, technical innovation, material development, and extensive traditional craft, OAMC offers menswear that is aware of the present. This year the label showcased a clear progression taking on vintage military aesthetics with avant-garde techniques producing superb garments with the highest regards to quality and construction.
OFF-WHITE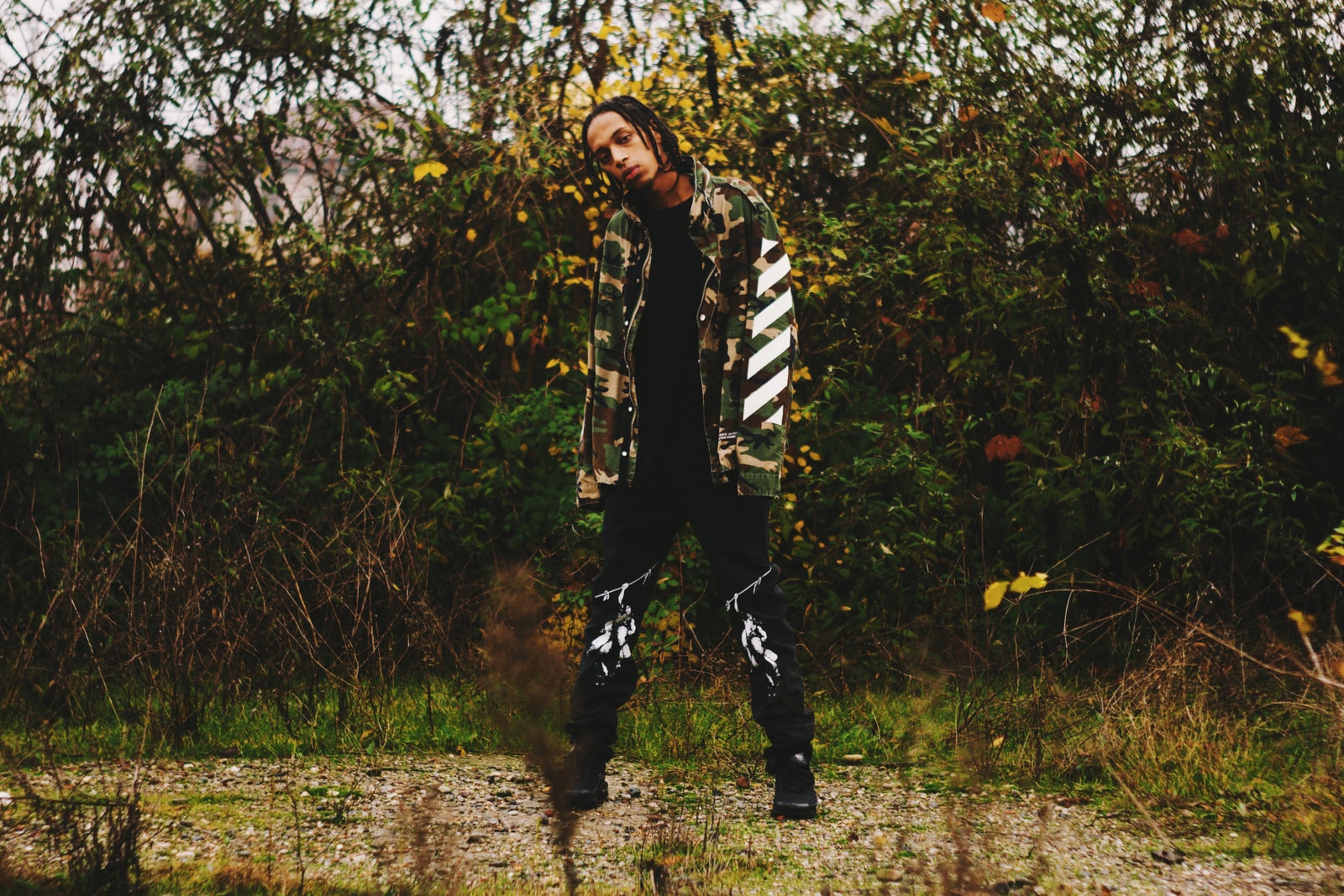 OFF-WHITE's blend of streetwear staples with a high-end aesthetic has made it one of the standout brands in the fashion realm this year. In 2016 designer Virgil Abloh displayed OFF-WHITE's inaugural men's runway show and dropped exclusive collections with the likes of Maxfield Gallery LA and MATCHESFASHION. Additionally, the label's mixture of fashion and streetwear was fully displayed in collaborations with streetwear powers VLONE, MIDNIGHT STUDIOS, Chrome Hearts and many more. It's safe to say that Virgil Abloh's OFF-WHITE was one of 2016's most successful labels as its string of releases challenged the idea of fashion with its unique aesthetic and collaborations.
A-COLD-WALL*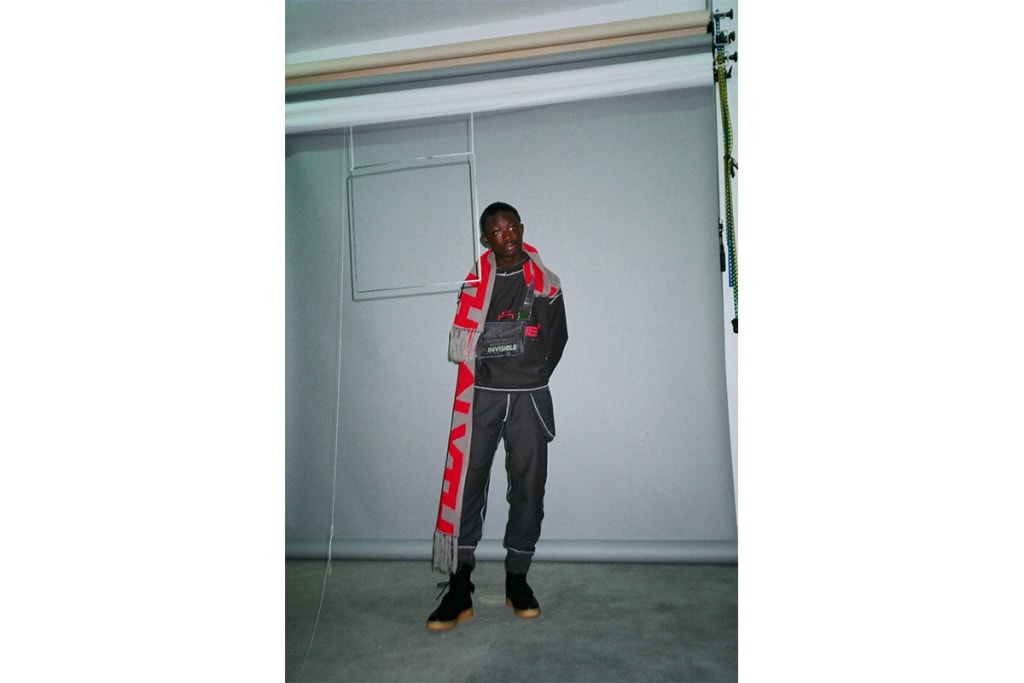 Through its unique and thought-out pieces inspired by the British class system through semiotics, A-COLD-WALL* saw incredible success this year as the label's following grew exponentially. Designer Samuel Ross became the youngest designer to have a Barneys window display along with being carried at Barneys. Additionally, A-COLD-WALL* launched its diffusion line, Polythene Optics, which aims to be more streetwear focussed allowing the mainline to explore Ross' avant-garde designs to the fullest. With plans to show A-COLD-WALL* at the upcoming London Fashion Week, 2016 served as a year of exponential progression and growth for the British label.
ALYX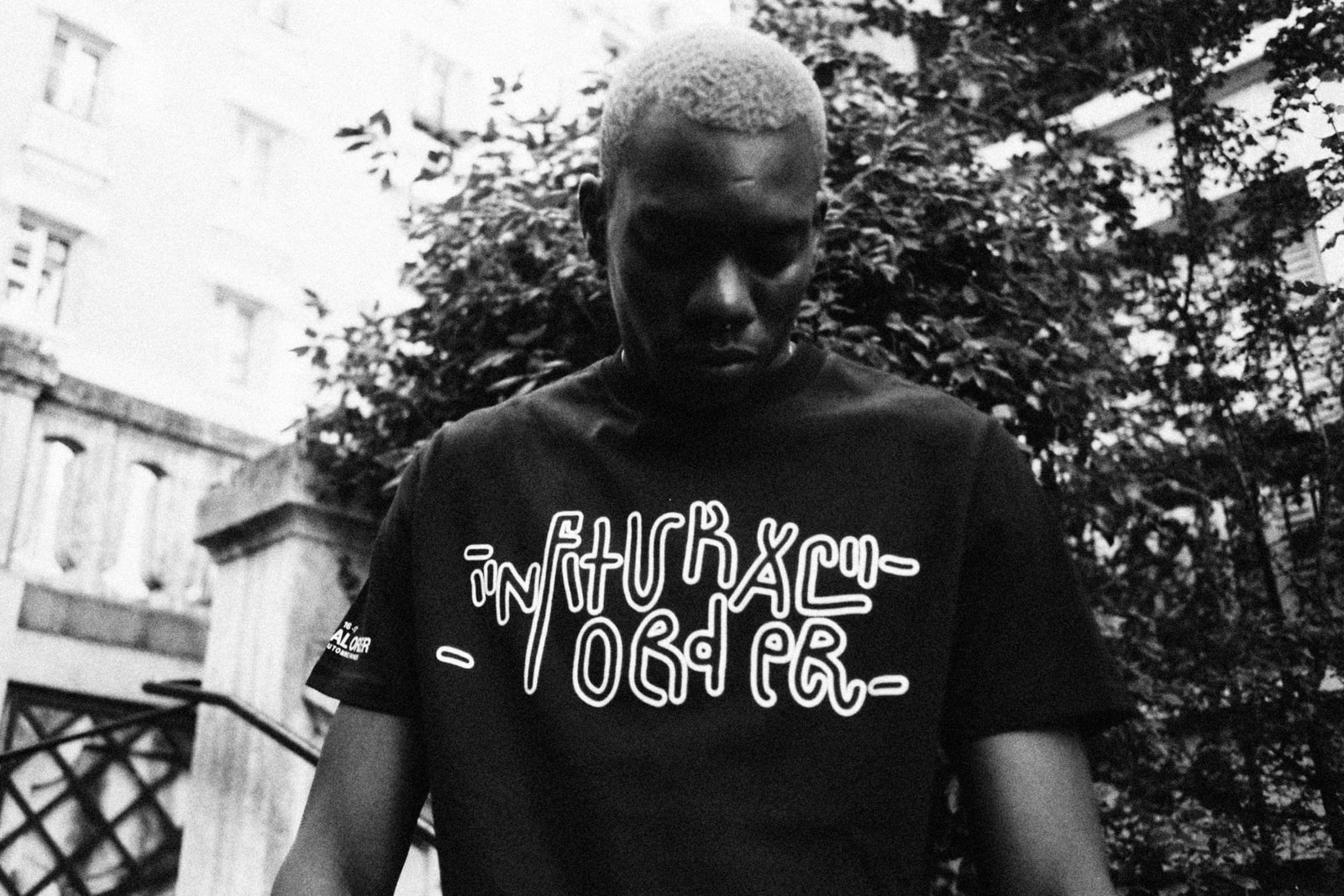 Although ALYX was launched only recently, its men's and women's offerings earned the label an LVMH Prize nomination this year. In its short existence, Matthew William's label has been recognized for its unique designs and unfaltering attitude informed by global subcultures. In 2016, ALYX has managed to garner a lot of attention thanks to its subtle yet attention-grabbing Roller Coaster Belt along with its Spidi motorcycle wear. Additionally, to round up the year ALYX released an unexpected collaboration with Hiroshi Fujiwara's fragment design which accompanied the launch of ALYX's own webshop.
Raf Simons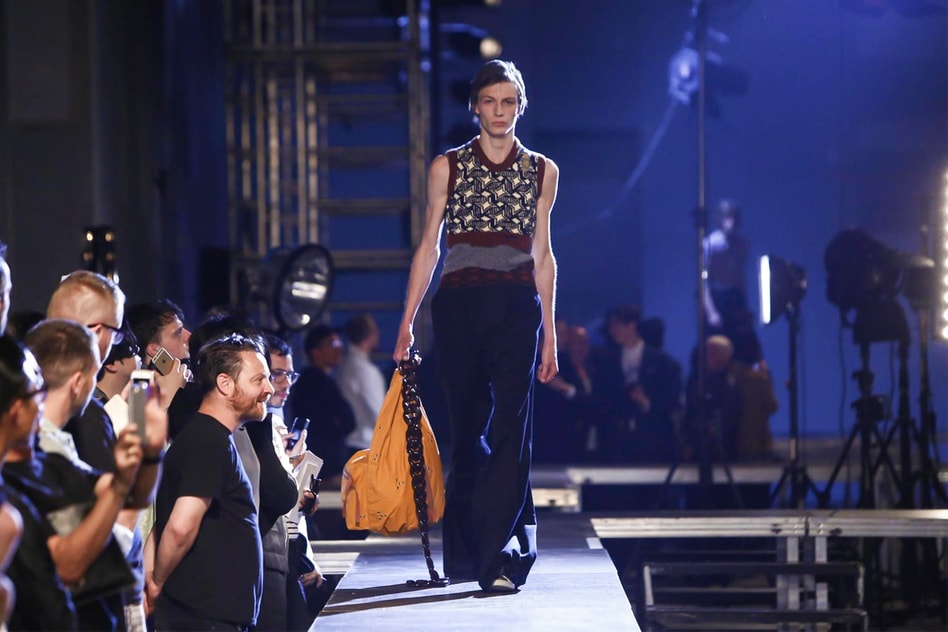 For a few years now Raf Simons has been at the top of fashion with its strong collaborations and strong collections. In 2016, Raf Simons continued its long spanning relationship with adidas, releasing updated iterations and new collaborative models. Most notably the Raf Simons Stan Smith which offered a subtly upgraded classic silhouette. This year we Raf Simons returned to the brand's roots unveiling collections that played with varsity letters and collegiate stripes figure prominently throughout heavily distressed oversized garments, along with photograph-laden pieces. Reminiscent of seminal Raf Simons collections that featured new wave schoolboy aesthetic and photographs by Peter de Potter.
Honorable Mentions
FACETASM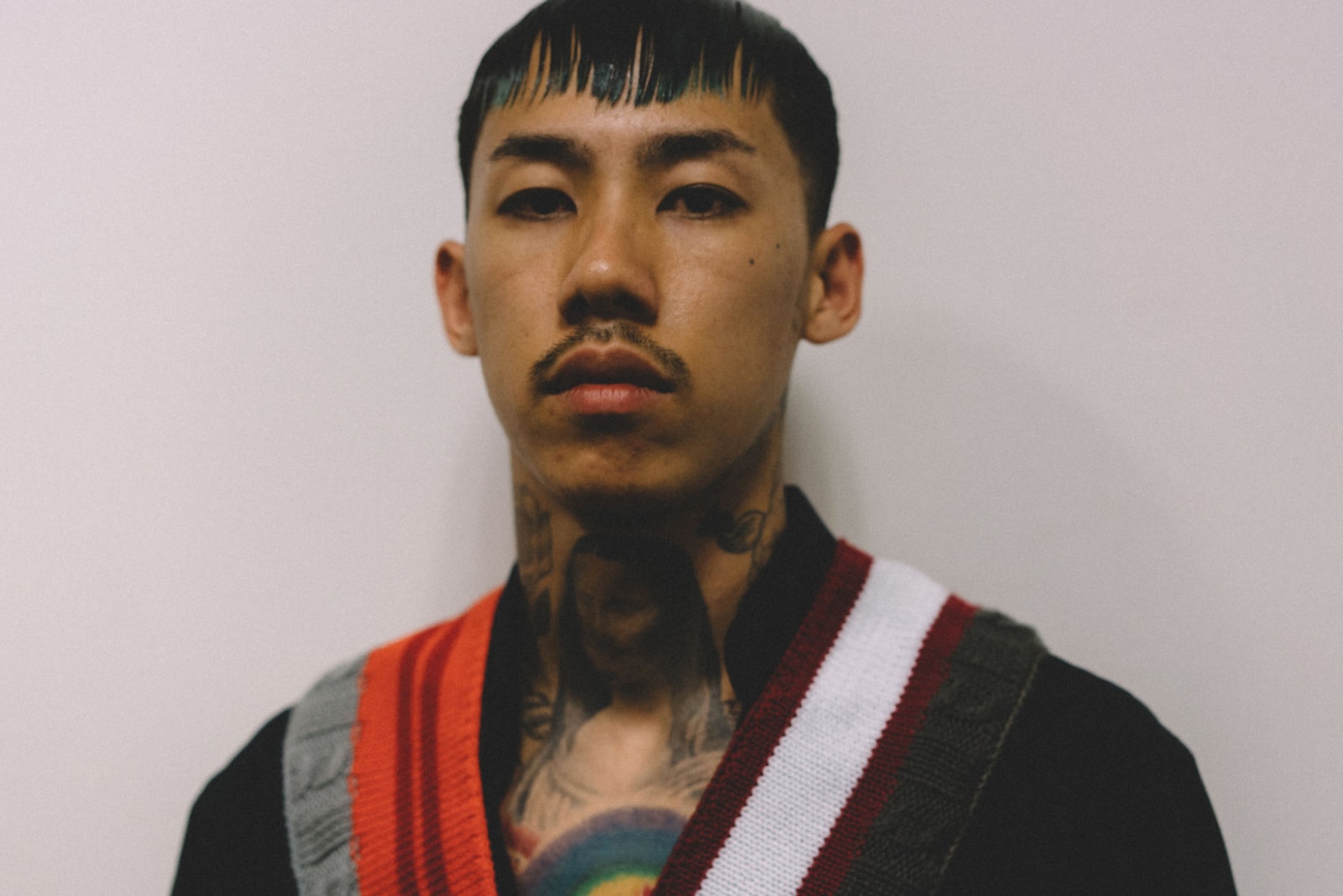 Although FACETASM was already an established name in its home of Japan, the brand was displayed to a larger audience this year with its debut show in Paris. Exhibiting delicate tailoring in a range of jackets, suit tunics, trousers and shirts, as well as enlivening simple pieces by virtue of unexpected layering and streetwear-inspired pieces, designer Hiromichi Ochiai showed just why he was shortlisted for the LVMH Prize in 2016.
J.W. Anderson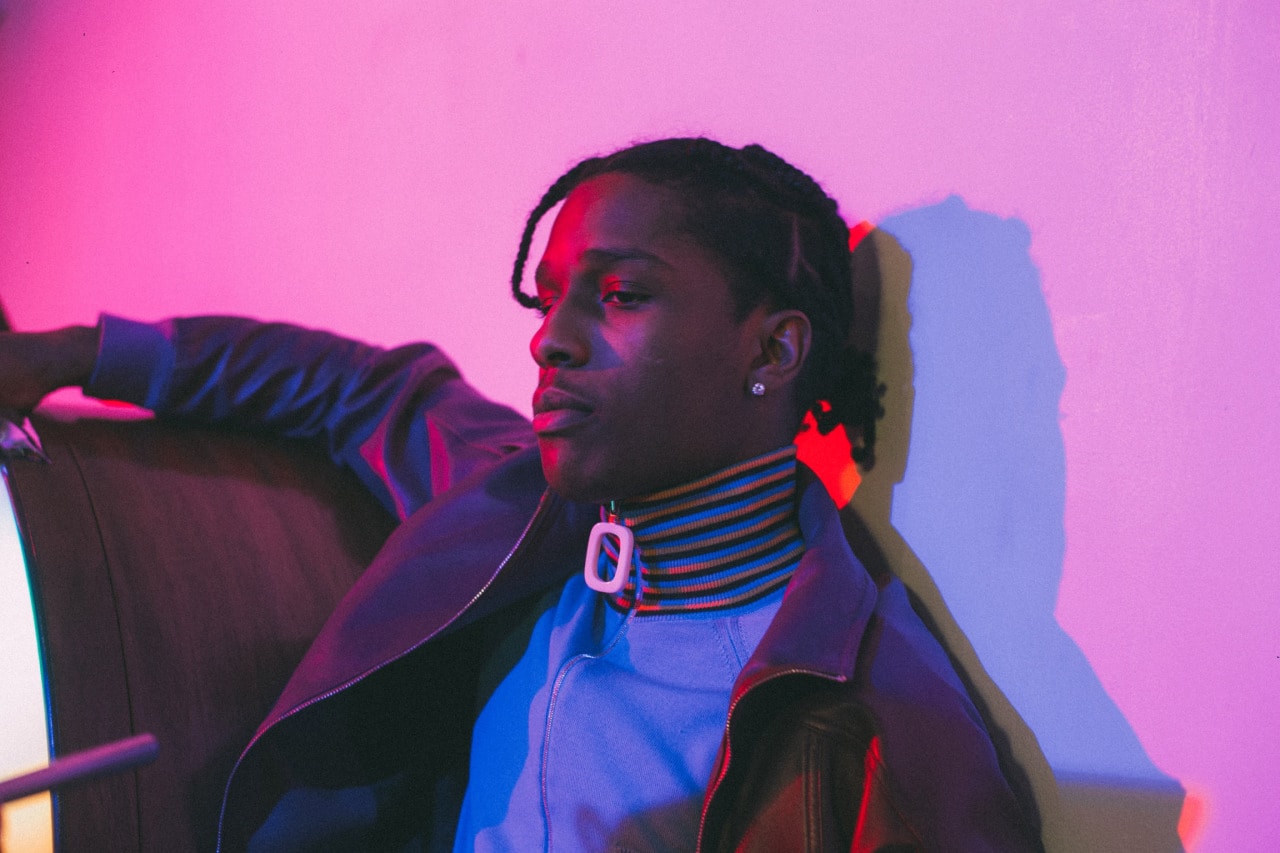 This year J.W. Anderson surprised everyone dropping an unexpected collaboration with A$AP Rocky's mysterious AWGE creative agency. The collection was titled "JWA AWGE" and served as an exclamation point to the labels strong year of releases that featured distinctive stripe and hardware detailing.
UNDERCOVER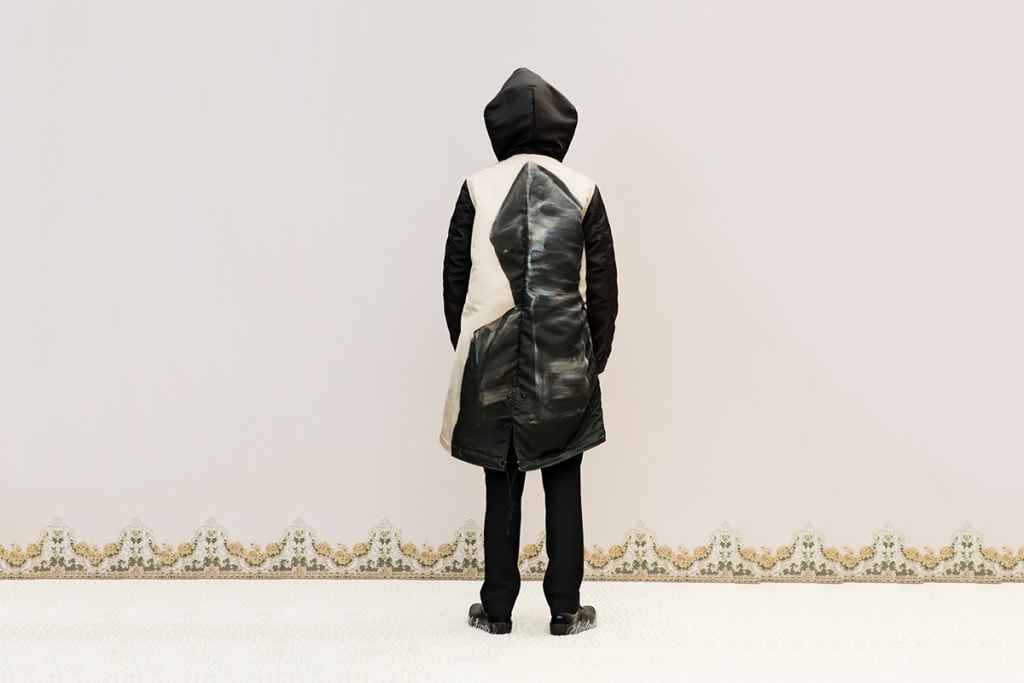 Jun Takahashi saw his label UNDERCOVER reach a monumental milestone in 2015 with its 25th anniversary. Showing no signs of slowing down, this year UNDERCOVER released a retrospective "Greatest" 2016 spring/summer collection, unveiled a furniture line, and the many collaborations that included one with Supreme. Additionally, Jun launched the diffusion line the shepherd UNDERCOVER which features a more mature aesthetic compared to the punk-inspired designs of the mainline.
Loewe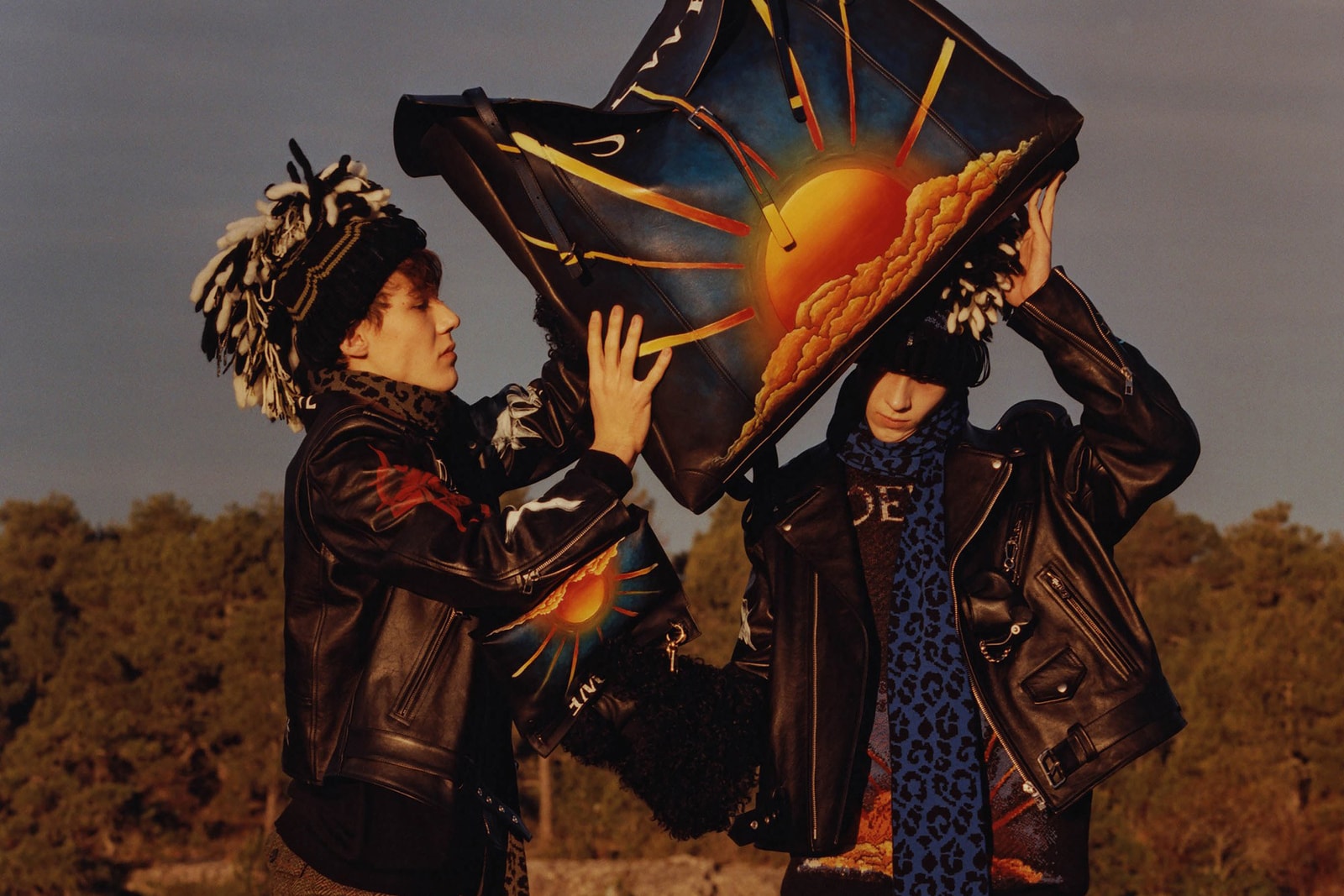 Taking up the creative director position at Loewe, J.W. Anderson continued to push his androgynous take on design at the Spanish label. This year Loewe experimented with silhouettes and adapted each design's form to playfully skew the line between masculine and feminine attire. But the most standout part of this year's releases were the painted motifs found on leather pieces which have become somewhat of Loewe's signature.
Faith Connexion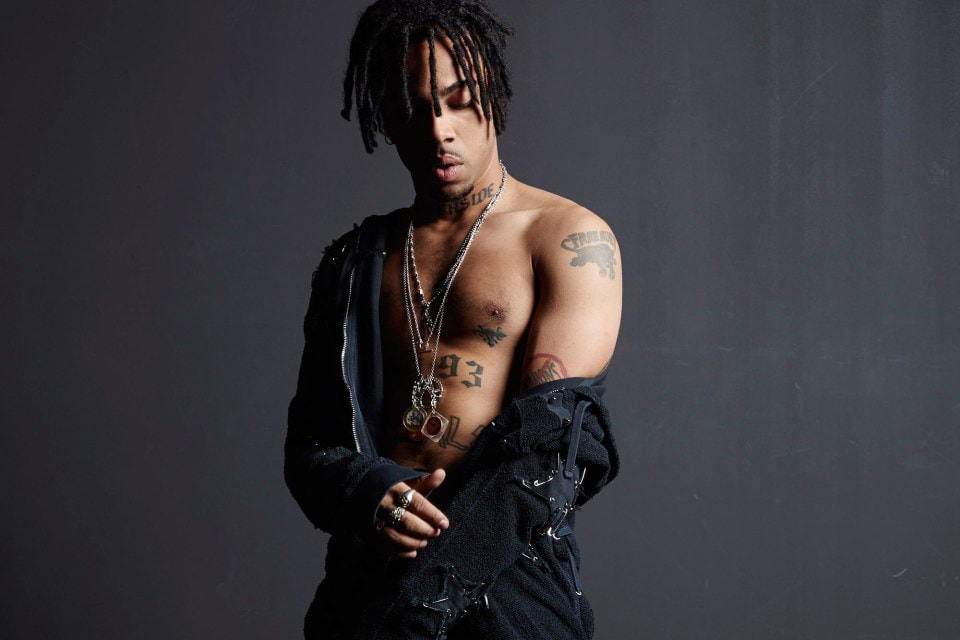 Shrouded in mystery Faith Connexion displays a type of self-indulgent freedom as it exists outside of the social media-hyped public or the dictates of the industry. Rumored to be helmed by ex-Balmain creative director Christophe Decarnin, the label broke into the fashion scene and caught attention with its mishmash of Punk, Rock, '70s cowboy and military influences.