These Are Forbes's Highest Paid YouTube Stars of 2016
PewDiePie is at the top once again, despite threatening to delete his YouTube channel.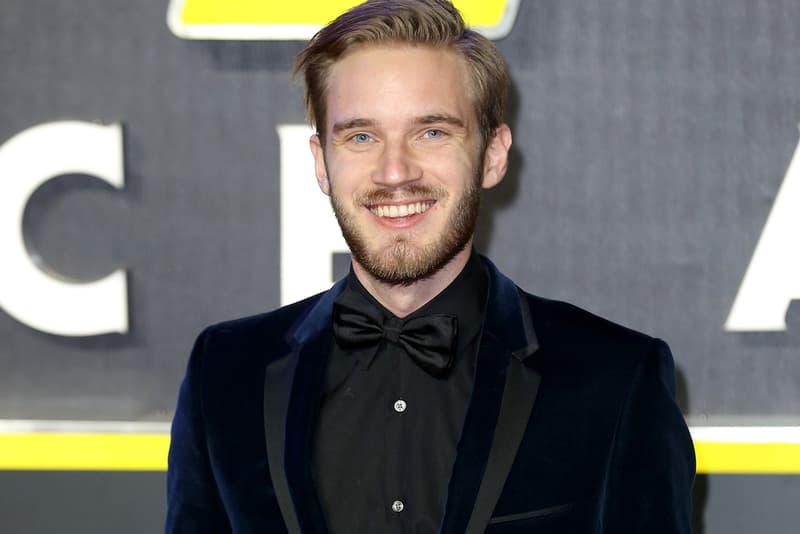 Another year and Swedish YouTuber PewDiePie is back on top of Forbes's highest paid YouTube stars list. Unsurprisingly, the 26-year-old's account boasts the most subscribers on the platform, with 49.6 million as of press time. However, PewDiePie (real name Felix Kjellberg) recently announced that he would be deleting his YouTube channel once he hits 50 million subscribers after suggesting that the platform is promoting only clickbait through its "Recommended Videos" algorithm and hurting content creators' views in the process.
Regardless, Kjellberg raked in a whopping $15 million USD this year, a 20 percent jump from last year's $12 million USD number. His gaming-based channel paved way for The New York Times bestseller, This Book Loves You and a video game that was downloaded more than 1 million times during its first 24 hours of release. He also collaborated with Happy Socks on a collection, while his YouTube Red series Scare PewDiePie was renewed for another season. The other names on this list have become household names in the digital sphere, with plenty landing book deals and Netflix TV series contracts. Check out the full list and their respective earnings below.
1. Felix Kjellberg (PewDiePie) – $15 million USD
2. Roman Atwood – $8 million USD
3. Lilly Singh (Superwoman) – $7.5 million USD
4. Anthony Padilla (Smosh) – $7 million USD
5. (tie) Tyler Oakley – $6 million USD
5. (tie) Rosanna Pansino – $6 million USD
6. (tie) Mark Fischbach (Markiplier) – $5.5 million USD
6. (tie) German Garmendia – $5.5 million USD
7. (tie) Colleen Ballinger (Miranda Sings) – $5 million USD
7. (tie) Rhett & Link – $5 million USD