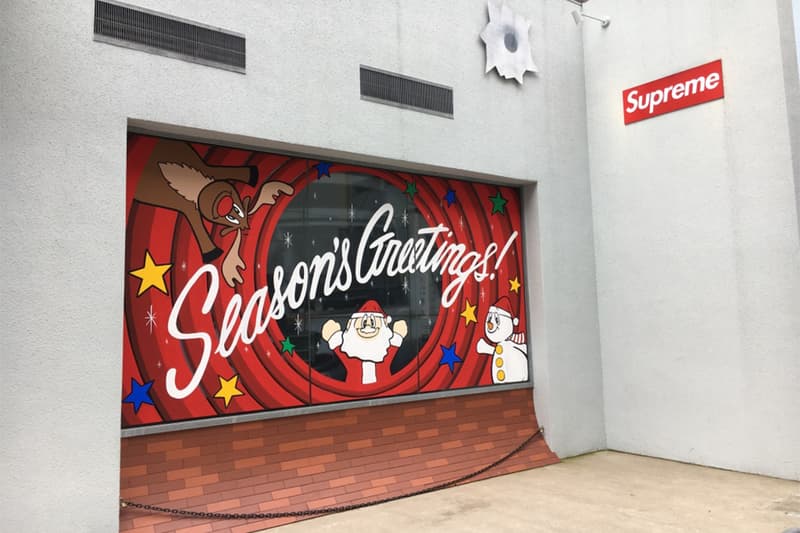 Here Are the Christmas Storefronts at the Supreme Japan Locations
Season's Greetings from the streetwear label.
---
Entering the final weeks of November itis official Christmas is just around the corner and everyone is getting into the holiday spirit. To celebrate the festivities, Japanese artist Sneakerwolf recently painted "Season's Greetings" storefront art for all Supreme stores in Japan. After being in charge of holiday storefront art for Supreme Japan since 2012, Sneakerwolf decided to go for a more traditional cartoony take on iconic Christmas figures with his own personal flare. Check out the storefront art below and let us know which is your favorite.
Supreme

Shibuya
1 of 4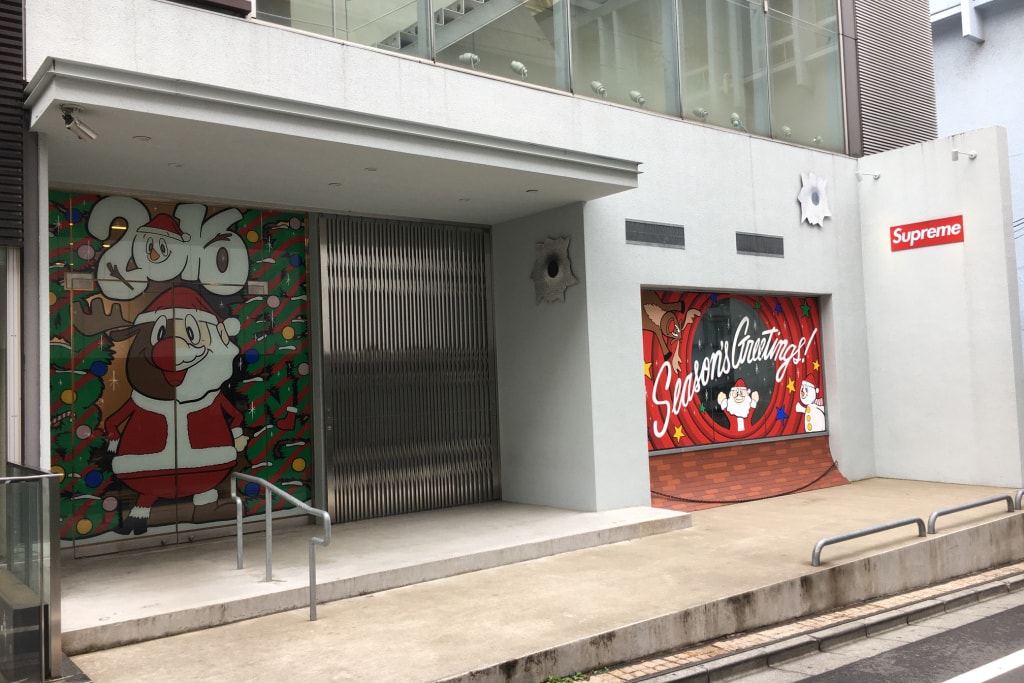 2 of 4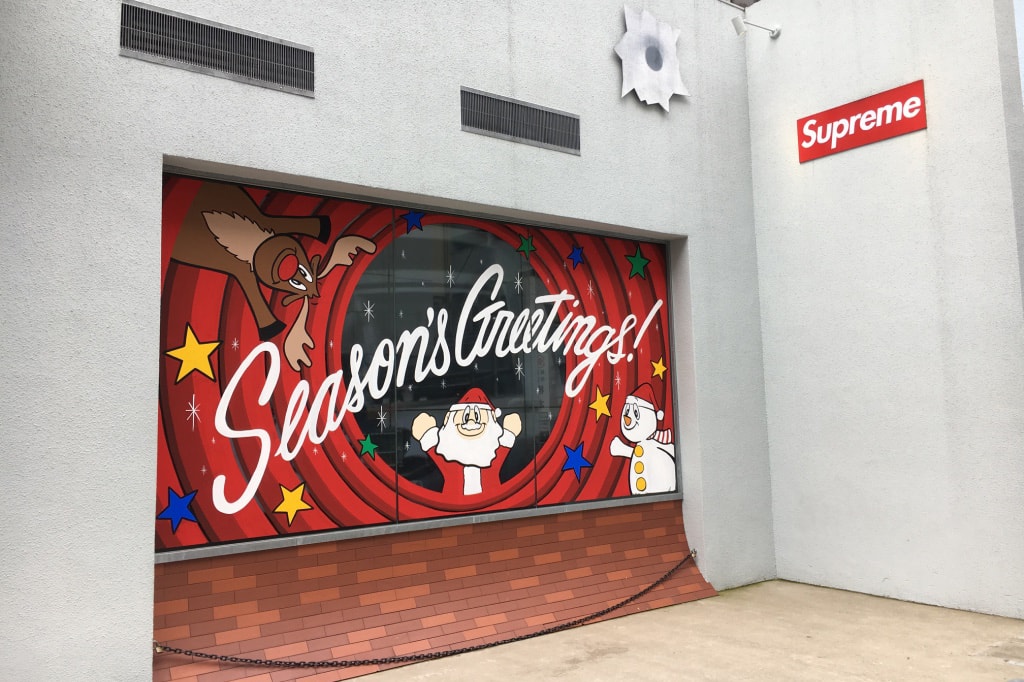 3 of 4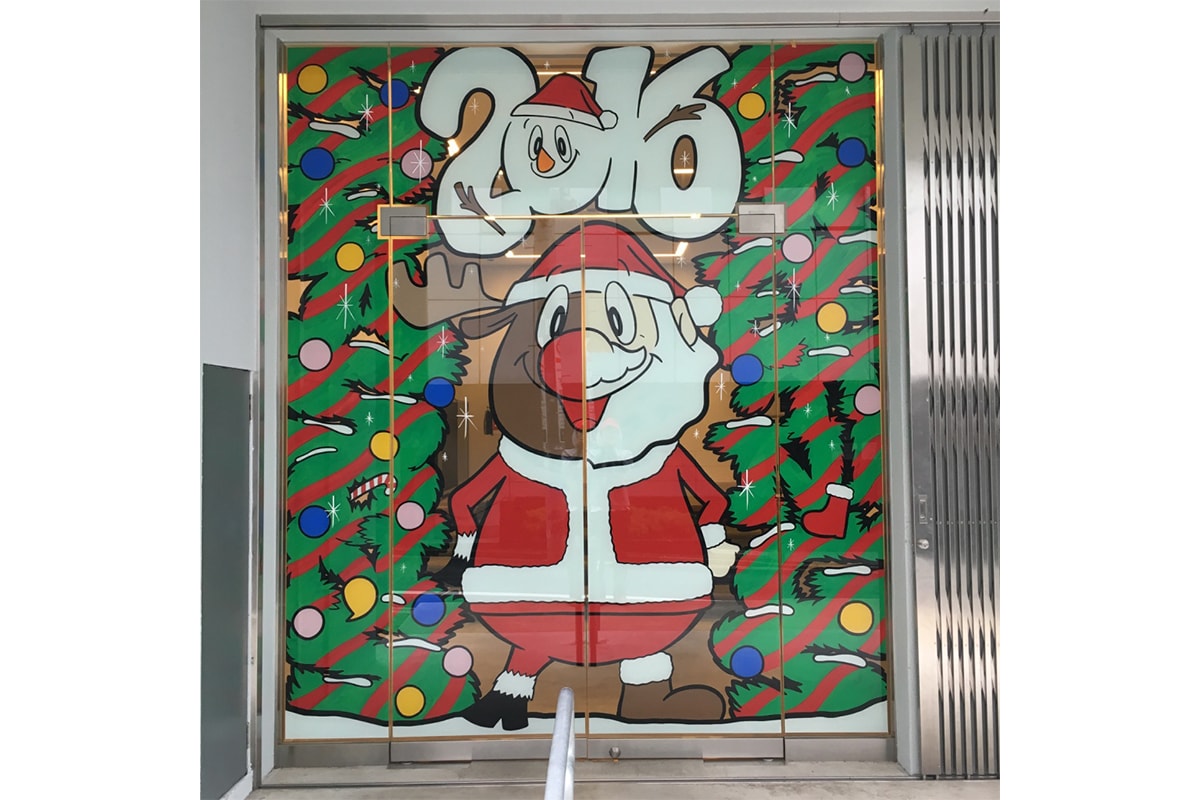 4 of 4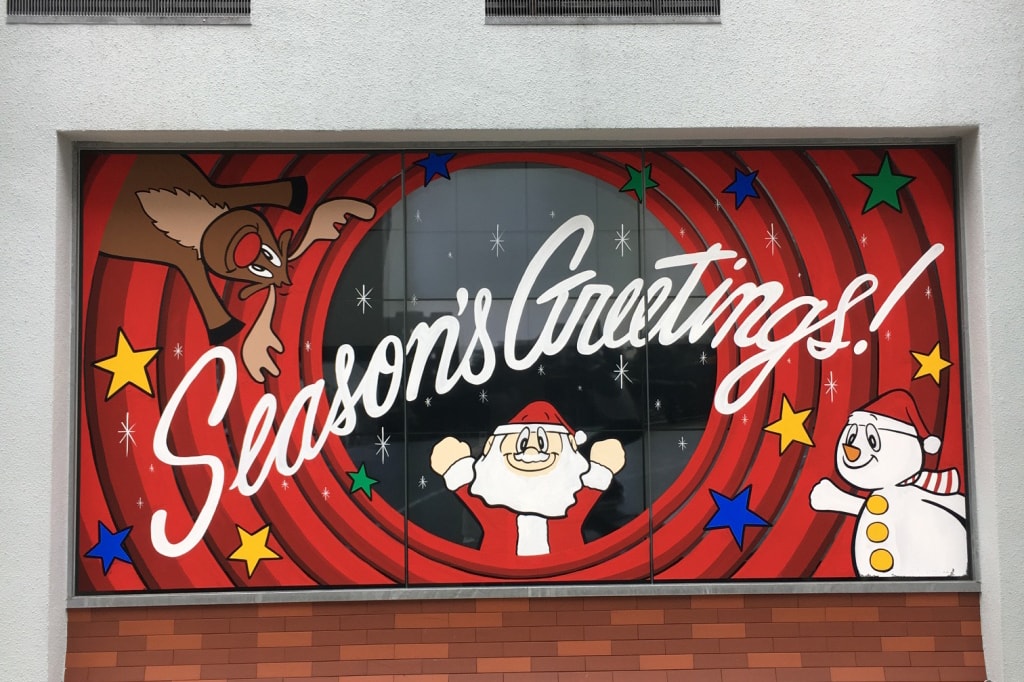 Supreme

Daikanyama
1 of 2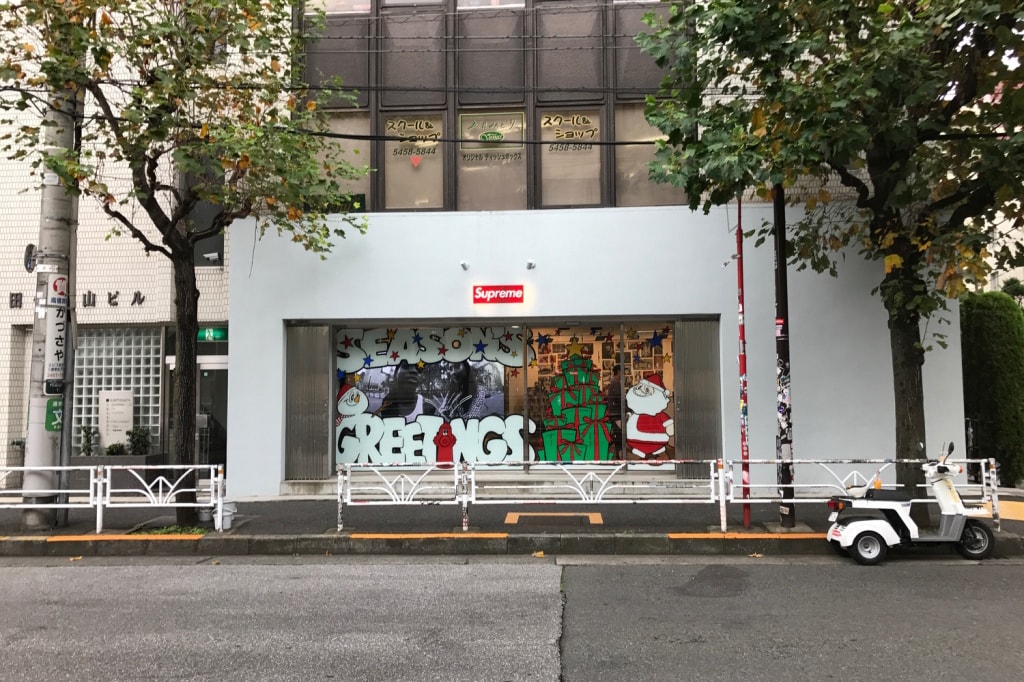 2 of 2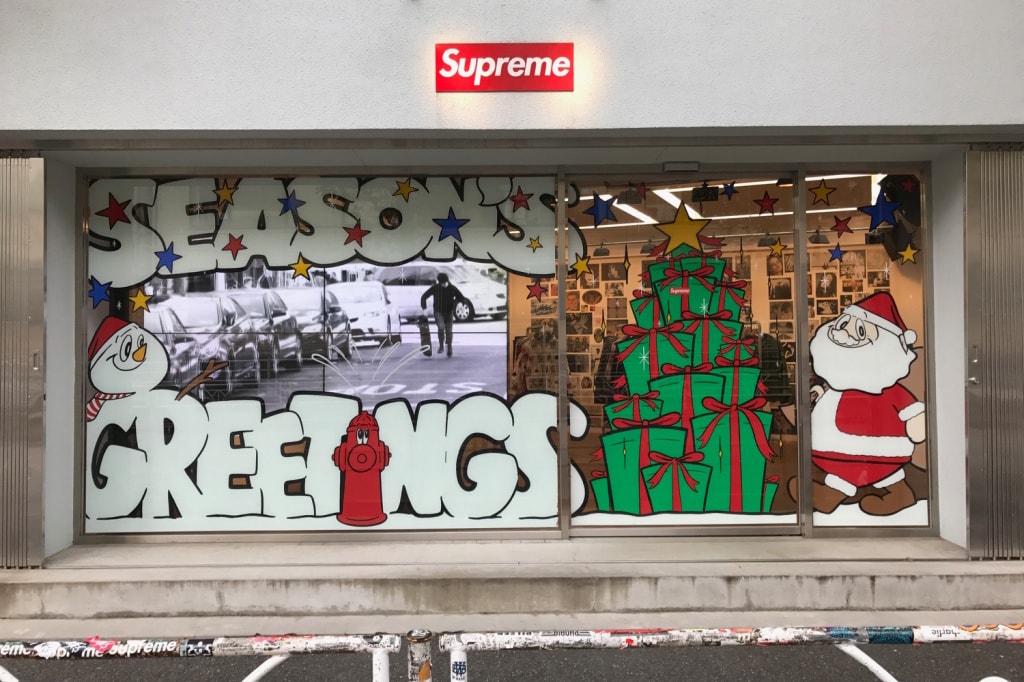 Supreme

Harajuku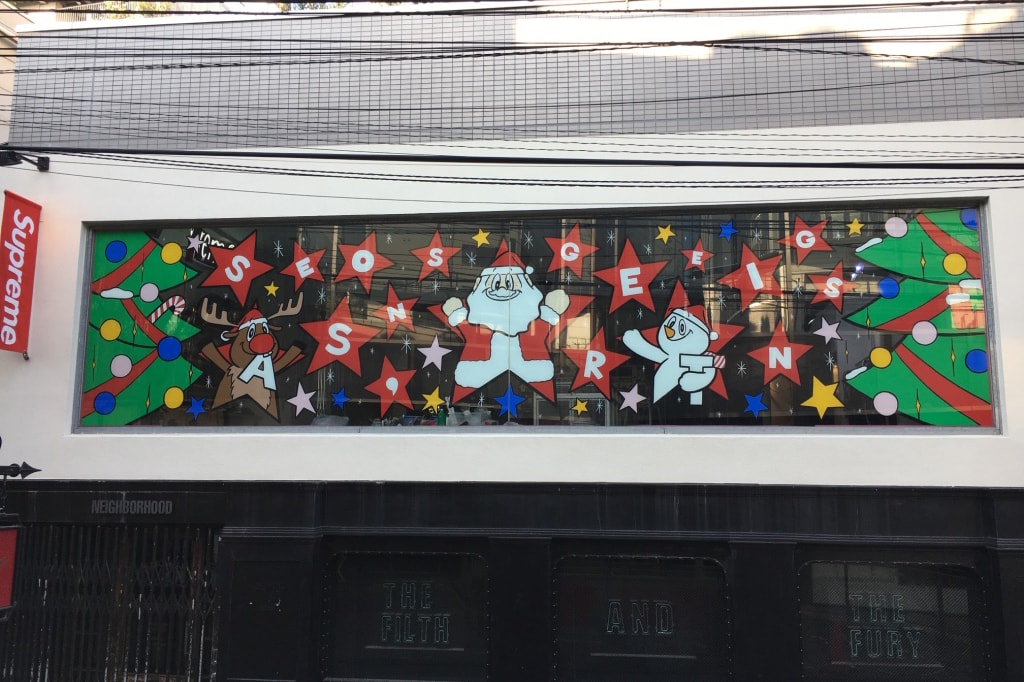 Supreme Osaka
1 of 2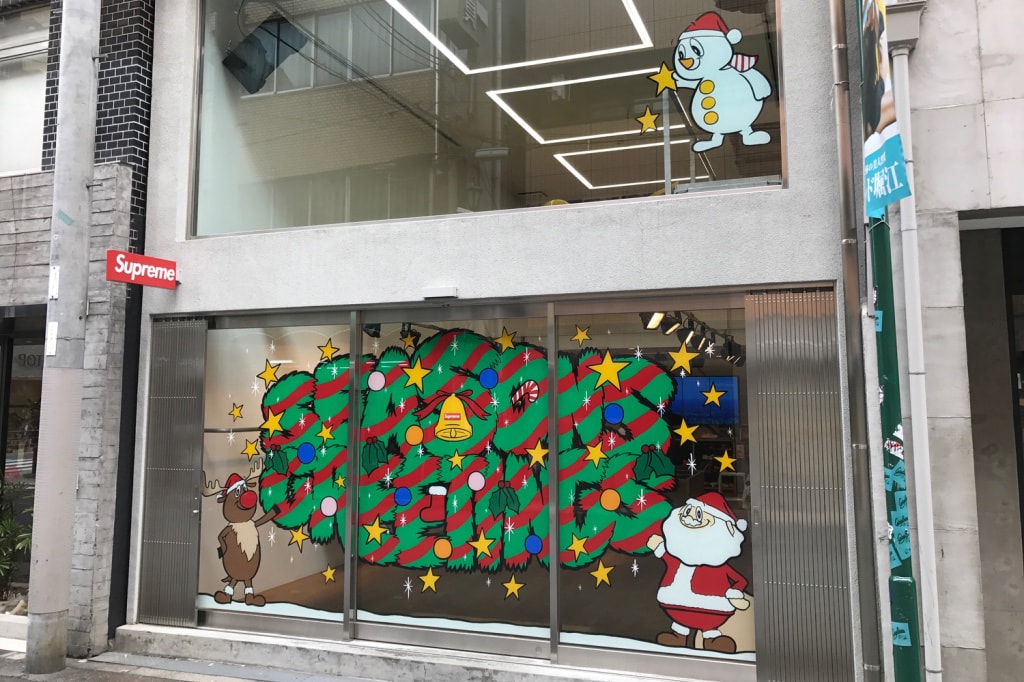 2 of 2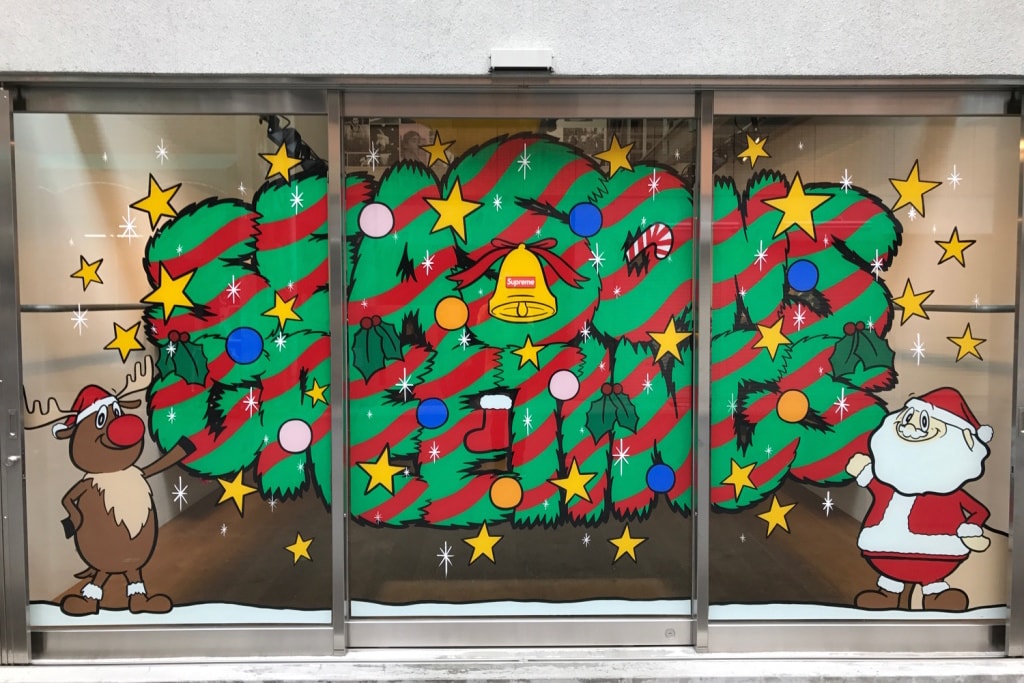 Supreme Fukuoka
1 of 2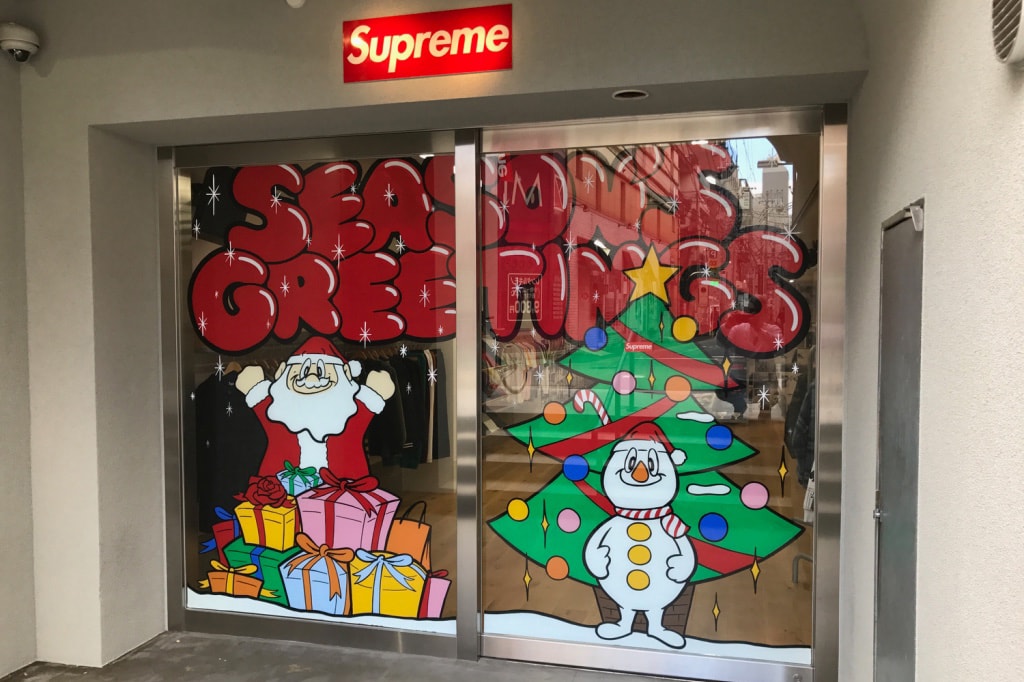 2 of 2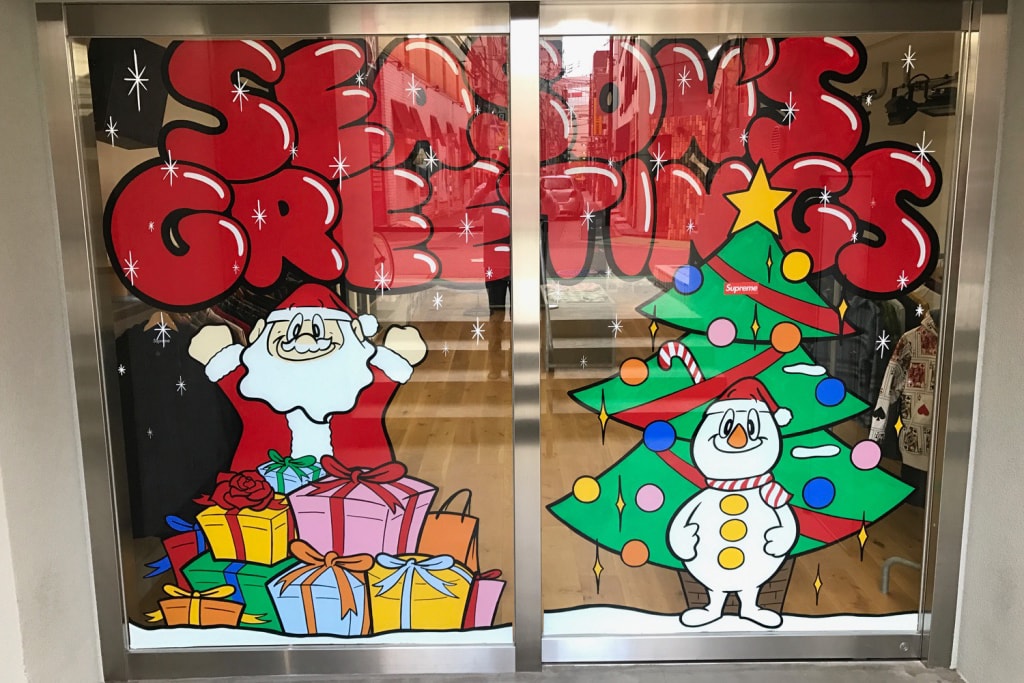 Supreme Nagoya
1 of 2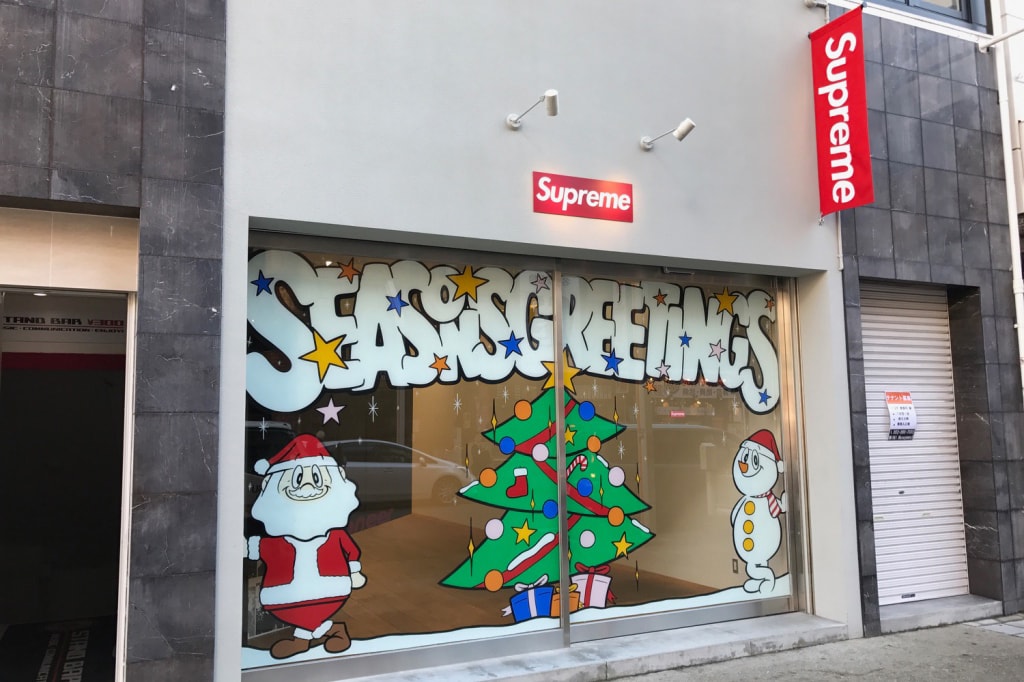 2 of 2