MYKITA and AMBUSH® Collaborate on the "VERBAL" Sunglasses
"BROW BAR SUNGLASSES TURN POP ART."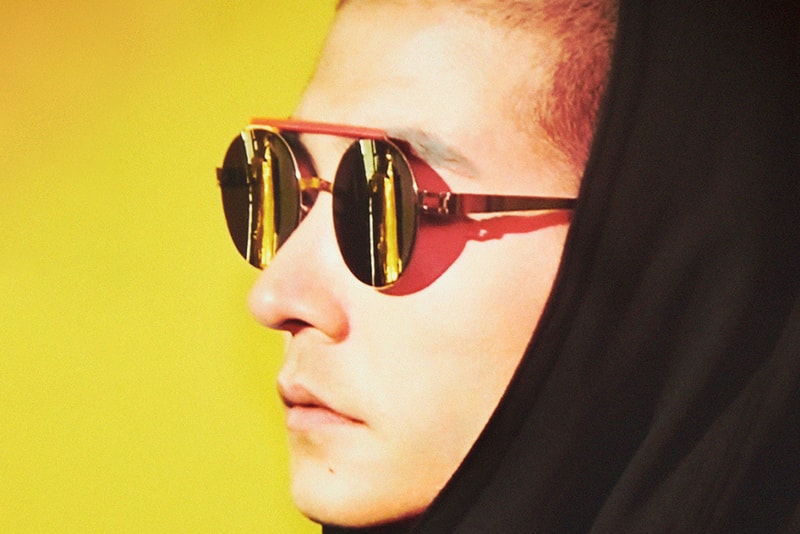 1 of 5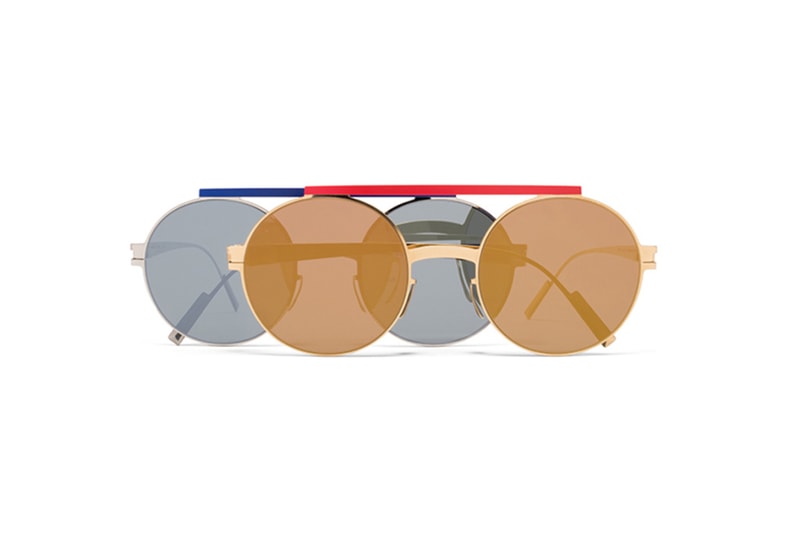 2 of 5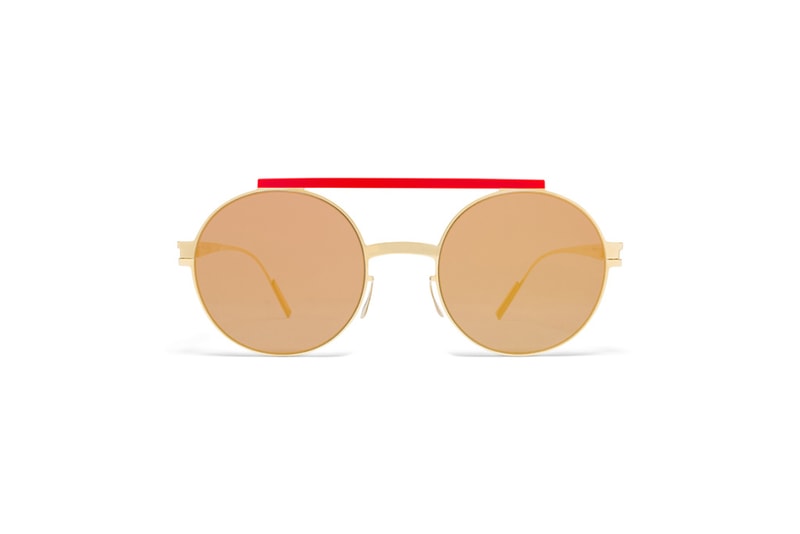 3 of 5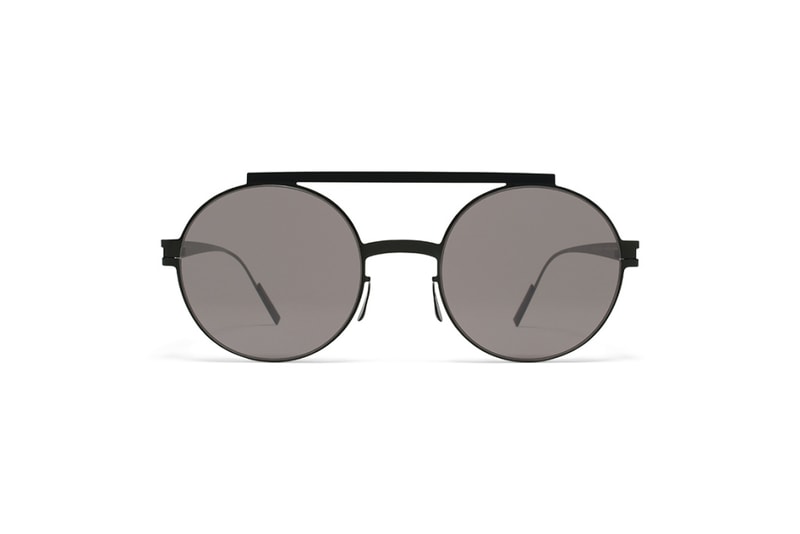 4 of 5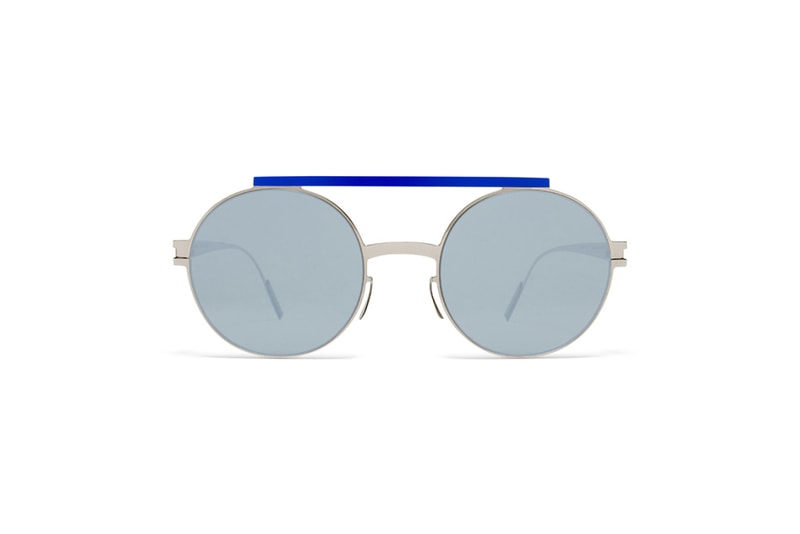 5 of 5
Recently Berlin-based eyewear manufacturer teamed up with cult design collective AMBUSH® on a new sunglass frame dubbed "VERBAL." Named after AMBUSH® co-founder, artist, director and producer Verbal, the frames exude independent mindedness and the willingness to push the envelope that both brands are known for. Featuring stainless steel construction, a thick top bar rests atop of the reversed mirror round rims for an industrial and geometric aesthetic reminiscent of toy blocks. Additionally, the "VERBAL" frames feature the signature colors of AMBUSH® in black with reverse black lenses, gold/red with reverse gold lenses and silver/blue with reverse silver lenses. The MYKITA x AMBUSH® "VERBAL" model pre-launches in Tokyo November 24 at the MYKITA Shop Tokyo and AMBUSH® WORKSHOP, and will see a larger release online and at select MYKITA stockists worldwide later on.
We sat down with Moritz Krueger, co-founder and creative director of MYKITA for an exclusive interview about the collaboration.
You have been collaborating with various designers recently, why did you choose to work with a Tokyo designer this time?
The motivation behind each of our collaborations is to create a new product. It's an opportunity to expose ourselves to a strong creative outside point of view. That influences our design process and energizes our company as a whole. We've never really gone out and 'chosen' a designer to collaborate with. So far it has been a fairly organic process – we get introduced or it has happened that we have been approached by a brand. In order to move forward the requirement that we are creating something new. We first met Verbal and Yoon back in 2010 and immediately knew we wanted to work on a joint project with them. It was just a matter of finding the right time and – most of all – the right idea.
Tell us about the collaboration and what is so special about it? Are there any specific details specifically made for the new frames?
The concept for the collaboration frame is based on a simple yet radical idea – to turn reality on its head. The reversed mirrored lenses reflect an inverted view to the world. VERBAL also plays with gravity – the geometric brow bar seems to be balancing on top of lenses that appear to be upside down.
Do MYKITA and AMBUSH® share a common philosophy?
I would say we share an independent mindset and a willingness to push the envelope. Also, both brands stand for carefully crafted products with a modern sensibility and a non-negotiable stance on quality. Also, like MYKITA, AMBUSH® has a tradition of taking a mood, an aesthetic from the past but translating it, making it relevant for the present-day.
What do you like about AMBUSH®?
AMBUSH® takes a highly conceptual approach to its collections. The latest example is the Fall/Winter 2016 collection "Halbstarke" which in its own organic way successfully captures the attitude and very specific time in German style history. Like MYKITA, AMBUSH® has a tradition of taking a mood, an aesthetic from the past but translating it, making it relevant for the present-day. Additionally, I admire Verbal and Yoon's ability to be active in so many diverse creative fields, stretching from music to fashion.
Are there any products or people you are specifically interested in right now personally?
My new puppy Karl – a Border Collie cross Vizsla – is getting quite some attention at the moment, I've been showing him around and making introductions to the rest of the MYKITA HAUS. Other than that I am excited about our new collection called MYKITA STUDIO launching early next year. This will really be the creative playground for our design team, a place to explore new directions in material developments, design constructions and tech innovations.
As an eyewear specialist what is your opinion on how eyewear is recognized in the market?  Not as a part of accessory, but as an independent product. How do you want consumers to think of eyewear?
To me specs go beyond pure accessory. Glasses are an expression or even extension of your mindset in the way that few other single wearable pieces can be. They frame or shield the eyes, a very personal area, and so have such an impact on the all-over style and appearance of the wearer. An understated, neutral design says just as much about the person wearing it as a bold statement frame does.
What are your future plans as MYKITA creative director and co-founder? Any specific plans you can share us?
Trust the process.