Samsung Is Now Recalling Millions of Its Washing Machines Because They Also May Explode
The recall involves a whopping 34 models that were sold from the past four years.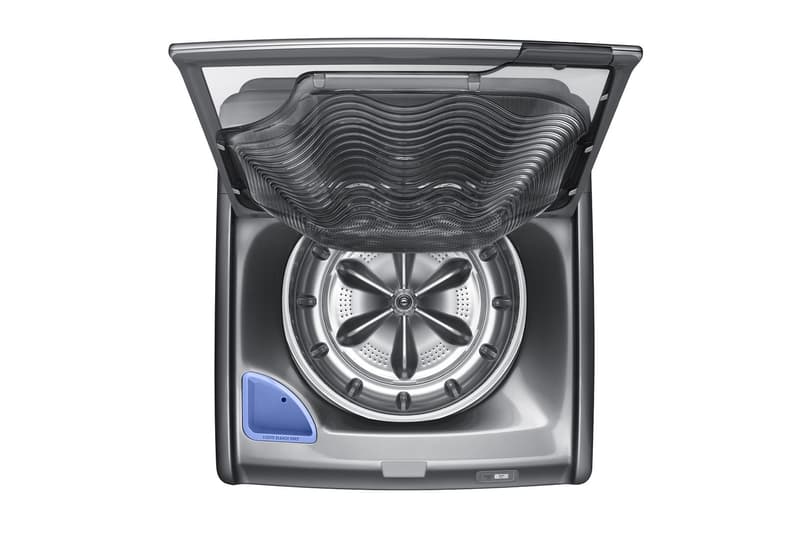 It was only this past October when Samsung permanently halted the production of its Galaxy Note7 due to worldwide complaints from users having reported that their devices caught fire and exploded. Now, the South Korean conglomerate alongside the U.S. Consumer Product Safety Commission are recalling approximately 2.8 million top-loading washing machines "after reports that 730 [Samsung] units exploded, resulting in nine injuries," the CPSC told Good Morning America.
The faulty units involved in the recall span 34 models that hit retailers from March 2011 to November 2016. Samsung told GMA:
Samsung is moving quickly to offer safe and easy choices to consumers impacted by the recall. Our priority is to minimize any safety risk and address the conditions that lead to the rare instance when the top of the washer unexpectedly separates from the unit. We apologize for the inconvenience this is creating to our loyal customers. We have worked closely with the CPSC to offer a consumer friendly recall that is safe, easy and complete with choices suited to the needs of anyone who may own a recalled machine. Our service teams are now scheduling visits to consumers' homes to conduct free repairs and help resolve any concerns they may have.
For compensation, Samsung is offering two options for the defective machines: a free in-home repair that includes reinforcement of the washer's top, or a rebate towards a new washer — either Samsung brand or another brand — of $300 USD or $150 USD respectively plus free installation and removal. Head over to Samsung's official recall page to learn more.
Samsung washing machines recalled because of explosion risk – https://t.co/4gWURjHnlT pic.twitter.com/1YYfVOfyE5

— Forextutor (@Forextutor1) November 4, 2016