No. 18 Harvard Men's Soccer Suspended for Offensive "Scouting Report"
On their women's team, nonetheless.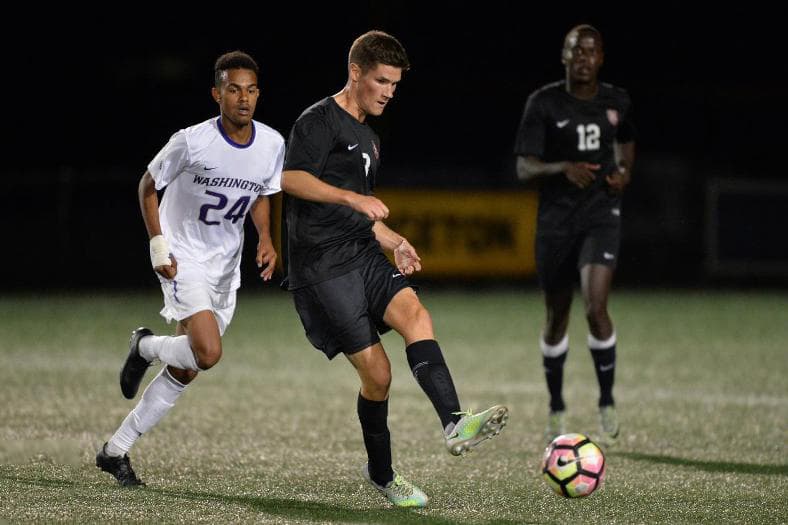 With a 10-3-2 record, Harvard Men's Soccer sits atop the Ivy League, while fighting to stay No. 18 in all of Division I soccer. Unfortunately, that fight ends today. The team has been suspended for the remainer of the season by the university for an offensive "scouting report" on their women's team. Last week, The Crimson reported that the 2012 men's soccer team created a "scouting report" of that year's women's soccer recruits, rating them numerically by their attractiveness and assigning each a hypothetical sexual position. Upon further investigation it was found that the practice was not isolated to 2012, but continued through this year.
"The decision to cancel a season is serious and consequential, and reflects Harvard's view that both the team's behavior and the failure to be forthcoming when initially questioned are completely unacceptable, have no place at Harvard, and run counter to the mutual respect that is a core value of our community," Harvard President Drew Faust wrote in a statement.
At the moment, there is no word on how this will affect the team next season, however Faust has added that Harvard's other sports programs are being investigated to insure this behavior is not widespread.
Had the men's soccer team competed and won in its game this Saturday against Columbia, it would have clinched an automatic bid to the NCAA tournament.