McDonald's Announces New Grand Mac and Mac Jr. Sizes for the Big Mac
Attention all Big Mac lovers.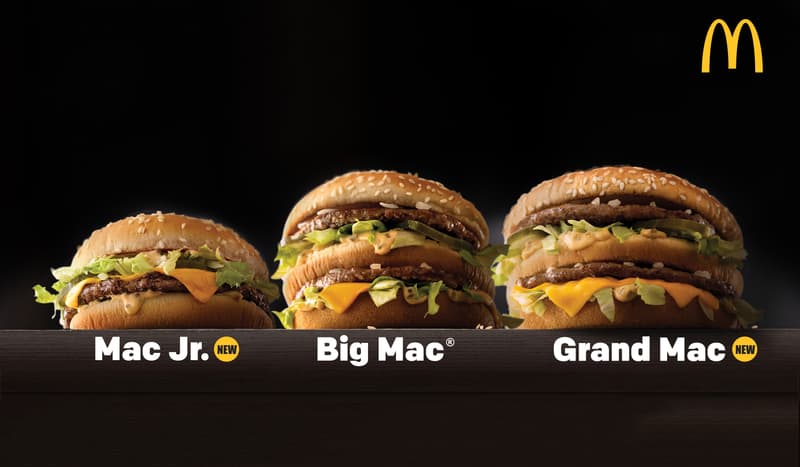 McDonald's recently announced that it is set to release two new size options of the beloved Big Mac hamburger in the United States starting early next year. After being tested out in select Ohio and Dallas locations earlier this year, the Mac Jr. and Grand Mac will finally be available to hungry fans nationwide. Marketed to those who find a regular Big Mac is too much or too little, the Mac Jr. is a single patty version of the classic burger, while the Grand Mac is a larger version featuring two bigger 100% beef patties weighing a third of a pound served on larger sesame seed buns. Those stateside can expect the two new size options to be available at the McDonald's locations early next year, while those elsewhere will have to stay tuned for an international release.