London Multi-brand Retailers Guide 2016
Mapping the capital's hottest spots for menswear labels.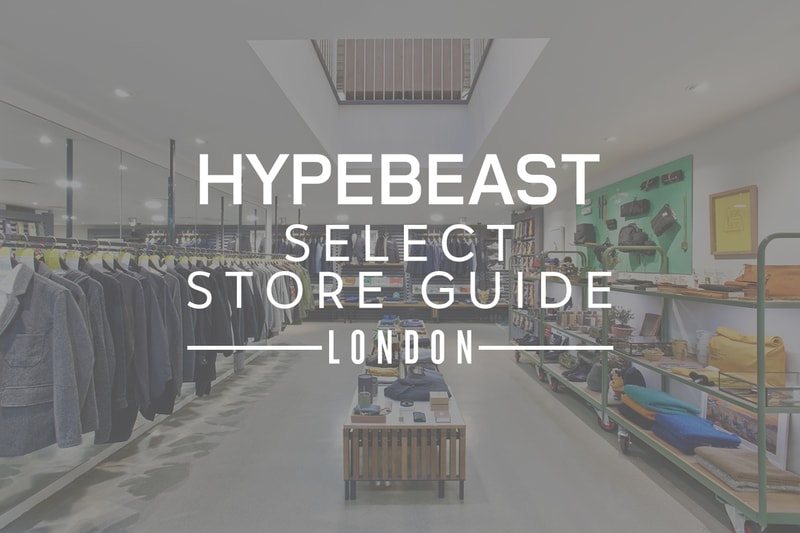 One of the world's buzziest fashion capitals, London's relationship with cutting-edge style goes back generations. The arrival of London Collections Men back in 2012 helped shine the spotlight further on London's resurgent menswear scene and from streetwear to Savile Row and everything in between – not to mention recent brand phenomenons such as Palace Skateboards – there's plenty to keep style tribes north and south of the River Thames on point.
This also translates into world-class retail across the city. London's diverse menswear map includes high-end concept stores, global skatewear go-tos as well as experiential retail galleries, denim pioneers, and low-budget upstarts with big ideas (click here to see how Wavey Garms's DIY approach to retail has become one of the capital's standout stories). Get to grips with the city's sharpest outlets with our 12-strong edit of London's best multi-brand shopping destinations.
Dover Street Market, Mayfair
1 of 3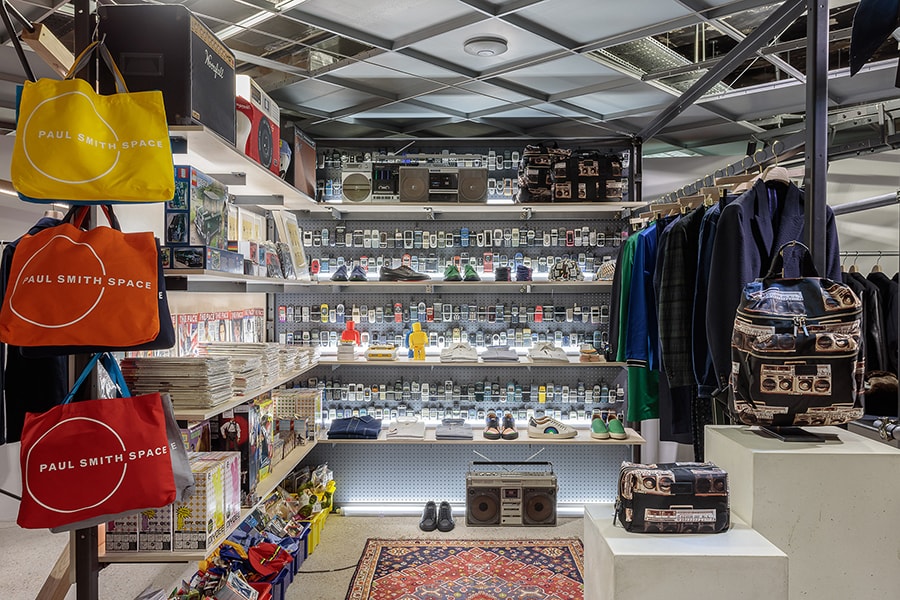 2 of 3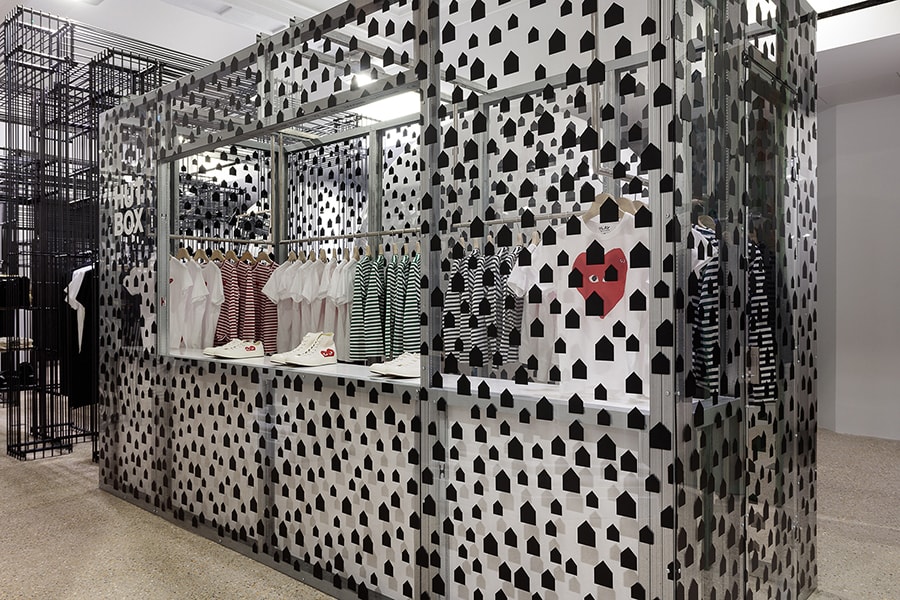 3 of 3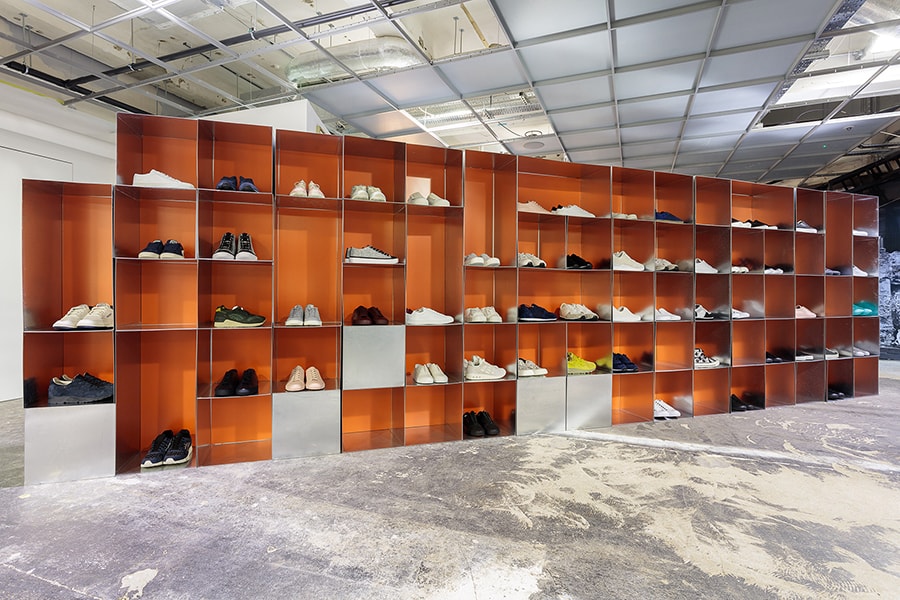 A four-storey fashion temple with an art gallery aesthetic, Dover Street Market's eye for visual merchandising has been its defining strength since launching in 2004. Occupying a prime spot in Mayfair, its striking layout around a central spiral staircase features impeccably presented displays that elevate retail to an exhibition form through in-store pop-ups and installations used to house its collections. The menswear basement features a progressive blend of high-end fashion heavyweights and on-point street- and sportswear brands as well as a substantial sneaker edit. Plus, the equally well-appointed Rose Bakery on the third floor makes the perfect place for a pit stop.
Key brands: COMME Des GARCONS, Vetements, Gosha Rubchinskiy.
Address: 18-22 Haymarket, SW1Y 4DG.
Slam City Skates, Covent Garden
1 of 3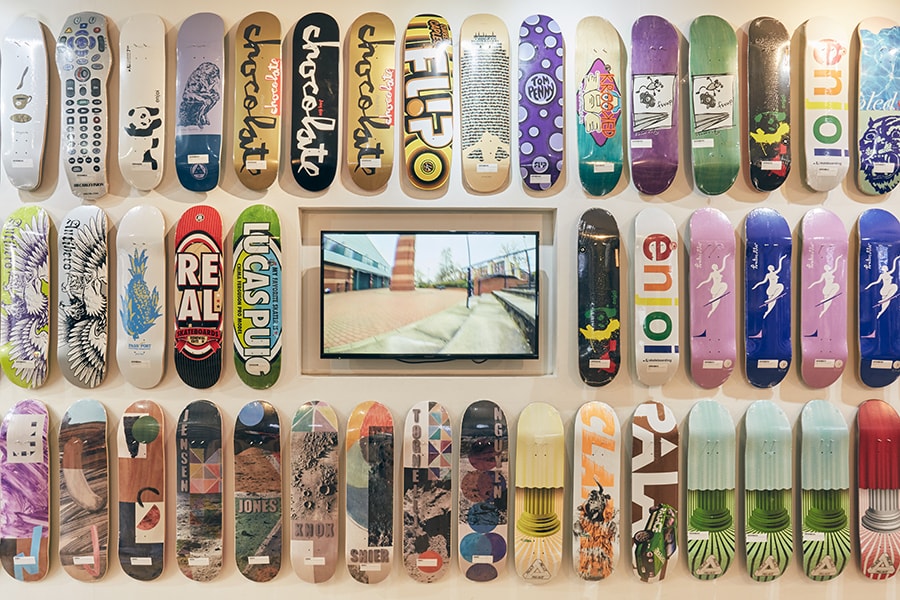 2 of 3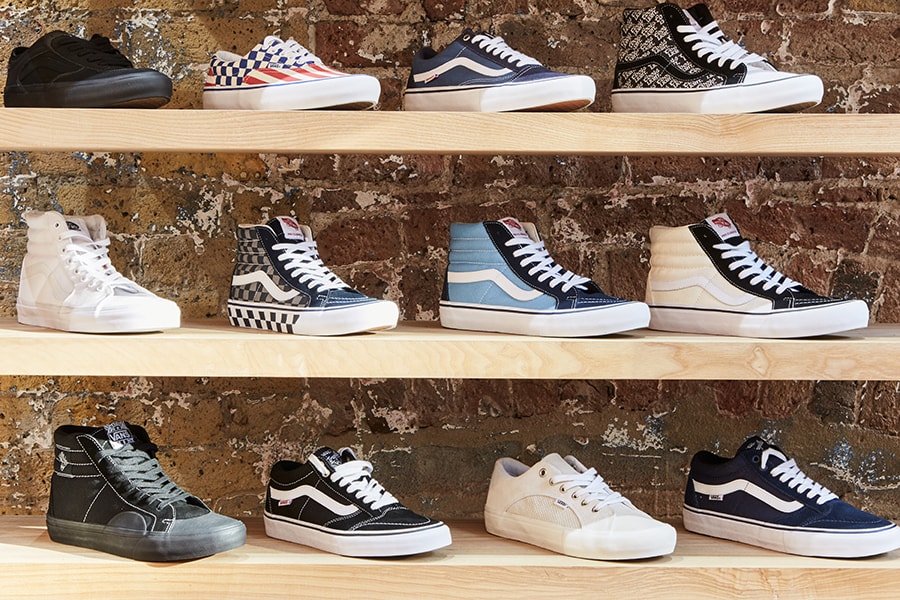 3 of 3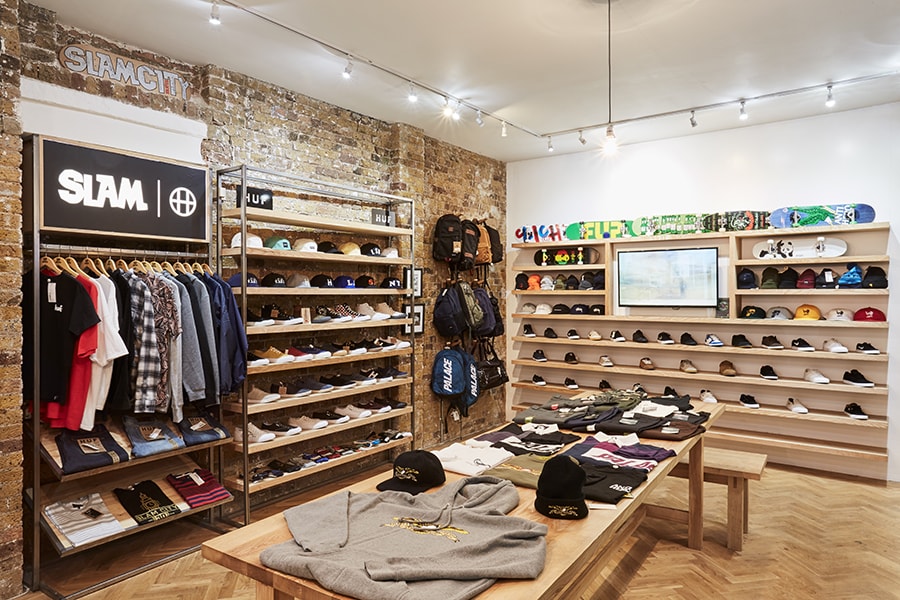 This year celebrating its 30th anniversary, Slam City Skates is an institution for all things skatewear – former employees include the founders of the likes of Palace, Yardsale and Silas. Although Covent Garden may have changed a lot since 1986 – when the store occupied a basement below Rough Trade record shop – Slam City Skates has gone from strength to strength, moving to a new location on Endell Street a few years ago and cementing its place as a go-to for serious skaters thanks to its definitive list of brands and focus on hardware (about 40 percent of sales come from its range of decks, trucks and wheels). To help celebrate Slam City Skates's birthday this year, HUF, Dickies, and Vans all collaborated on special releases and – as skate culture goes from strength to strength – the store looks sure to remain at the heart of it.
Key brands: Palace Skateboards, Yardsale, Vans.
Address: 37 Endell Street, WC2H 9EE.
Oi Polloi, Soho
1 of 3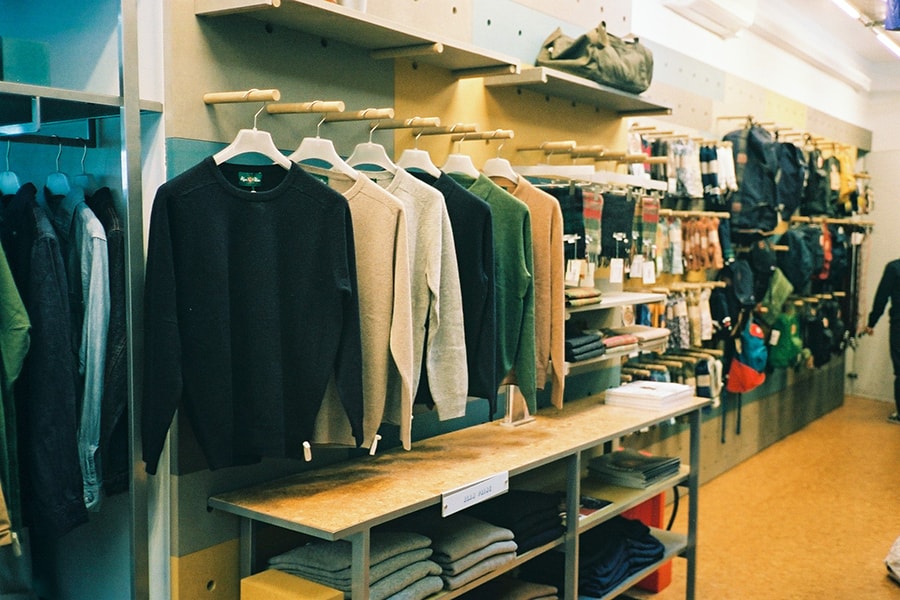 2 of 3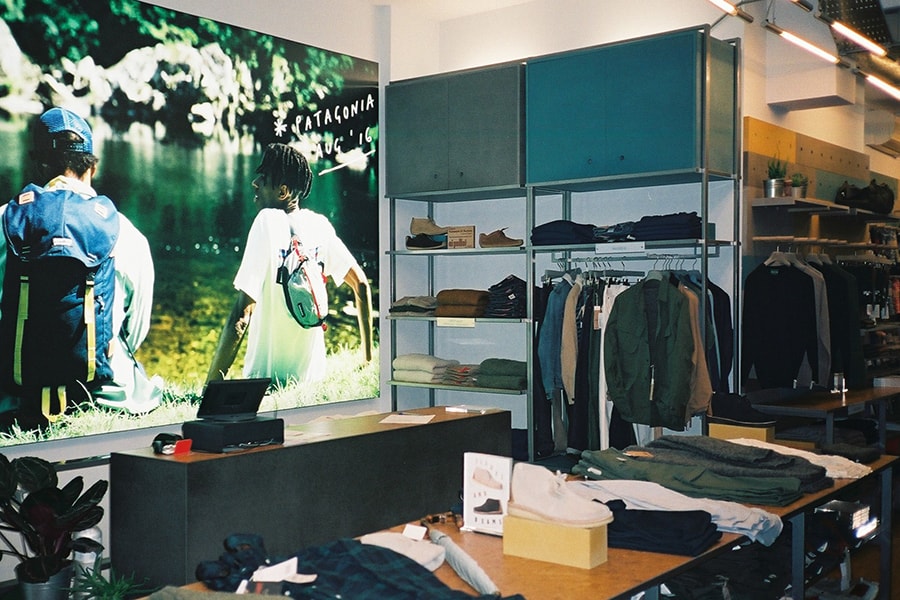 3 of 3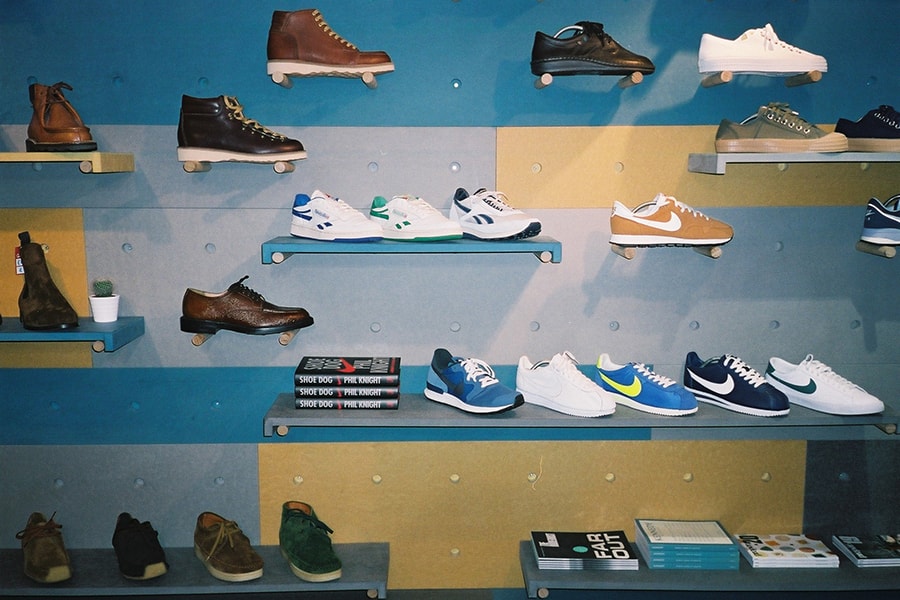 Having started in Manchester back in 2002, Oi Polloi headed south to London last year, bringing a northern-inspired blend of heritage brands and edgy streetwear to one of Soho's quieter corners. But beyond the racks of parkas and plaid shirts there's a real fashion sensibility with Oi Polloi scouring the world for innovative labels that fit its aesthetic and putting out an impressive series of its own collaborations with the likes of Reebok, adidas and Levi's. A sense of storytelling inspires Oi Polloi's selection of clothing and accessories – as evidenced by the publication of its biannual Pica-Post magazine – whether that's stocking the knitwear brand Steve McQueen used to wear through to rarer picks from Japan's Beams Plus, all of which keeps its loyal army of customers coming back for more.
Key brands: Alan Paine, Engineered Garments, Pendleton.
Address: 1 Marshall Street, W1F 9BA.
Liberty, Soho
1 of 3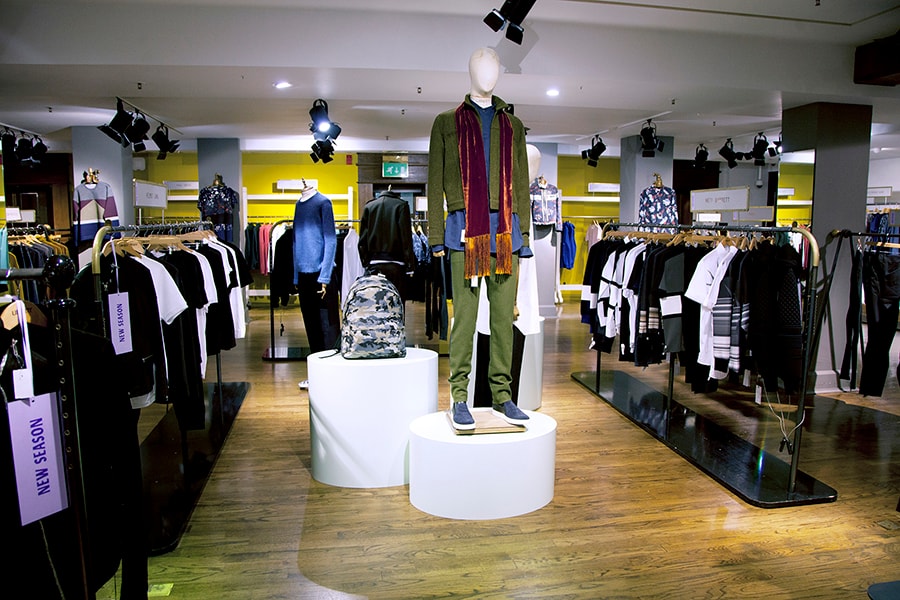 2 of 3
3 of 3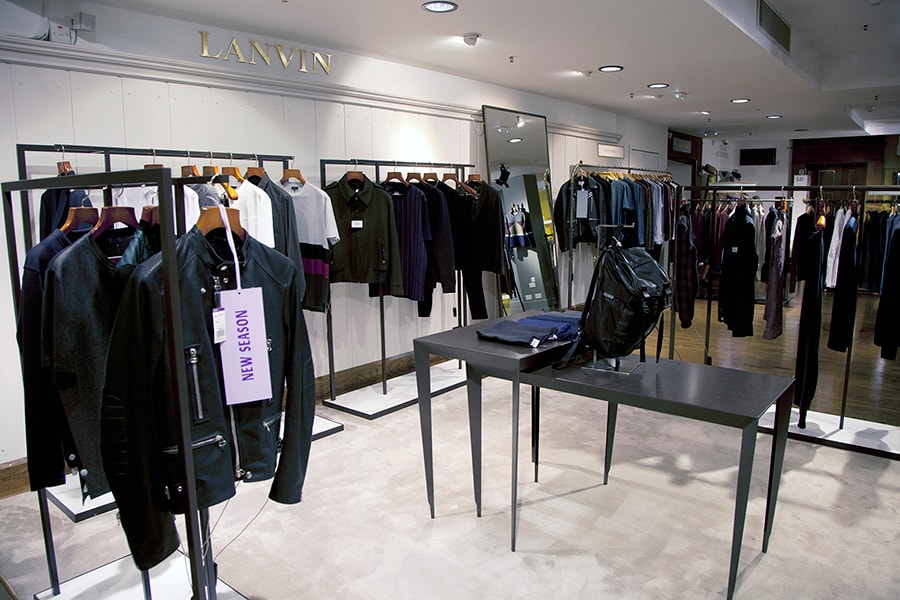 Housed in an imposing mock Tudor building at the top of Carnaby Street, Liberty has been a British retail institution for generations. But rather than rest on its laurels, the department store has developed into one of the capital's best presented menswear edits, championing home-grown heroes alongside global fashion icons. Renowned for its heritage in patterned fabrics, Liberty is also the home of striking collaborations (see here for this summer's NikeCourt collection). In addition to its substantial list of big-hitting brands, Liberty also features an in-store Murdock Barbers and a wide range of men's grooming staples – Aesop, Byredo and Kiehl's – to complement any wardrobe additions.
Key brands: Barbour, Christopher Kane, Acne Studios.
Address: Regent Street, W1B 5AH.
Duke's Cupboard, Soho
1 of 3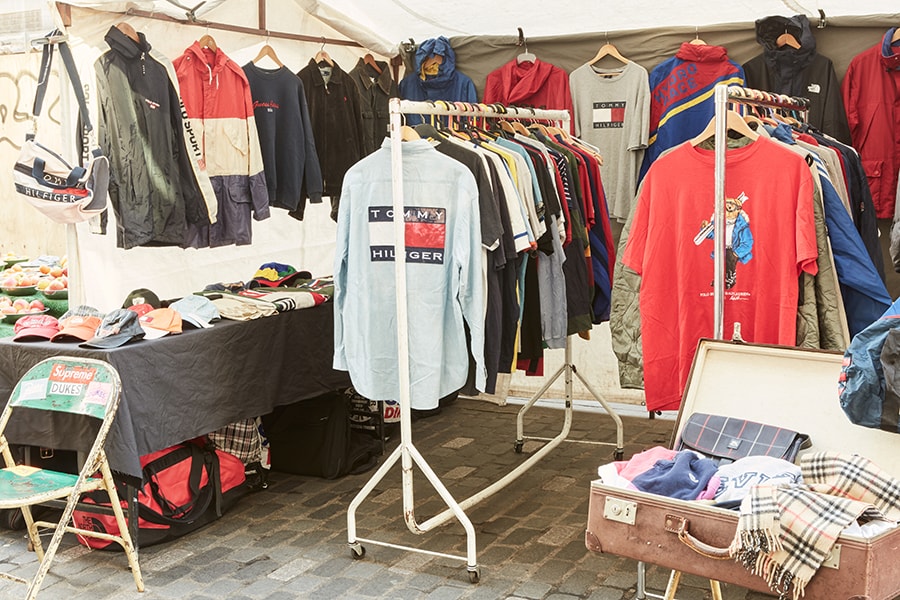 2 of 3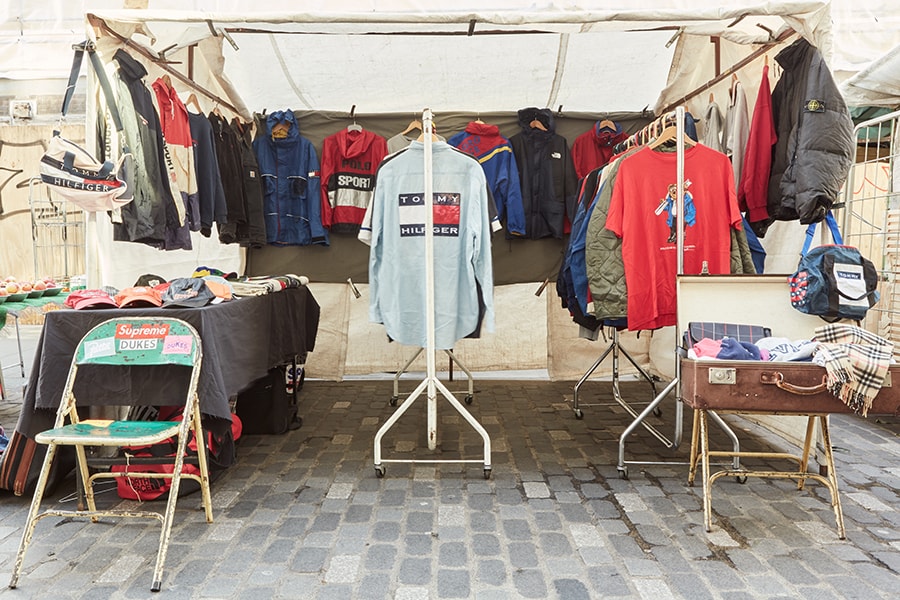 3 of 3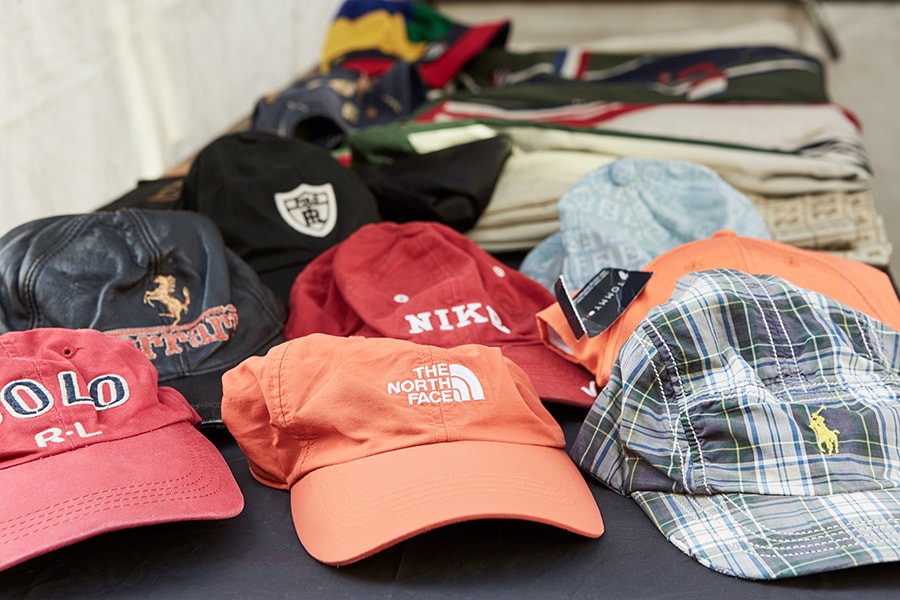 This two-man vintage stall on Berwick Street Market stemmed from a chance encounter between founders Ned and Milo who bonded over a love of the latter's vintage Ralph Lauren cookie crest jacket. Joining forces to source and sell vintage clothing and sports apparel, the pair did stints at Portobello and Camden Markets before setting up Duke's Cupboard in Soho, just around the corner from the Palace and Supreme stores. The stall is open every Thursday and Friday from 11 a.m. to 5 p.m. and the stock is constantly changing depending on what the pair source from trips across Europe. Best-selling brands include Stone Island, Ralph Lauren, Burberry and Tommy Hilfiger although – with temperatures currently dropping – it's The North Face jackets that the pair are shifting most at the moment.
Key brands: Stone Island, Burberry, Tommy Hilfiger.
Address: Berwick Street Market, W1F 0PH.
Couverture & The Garbstore, Notting Hill
1 of 3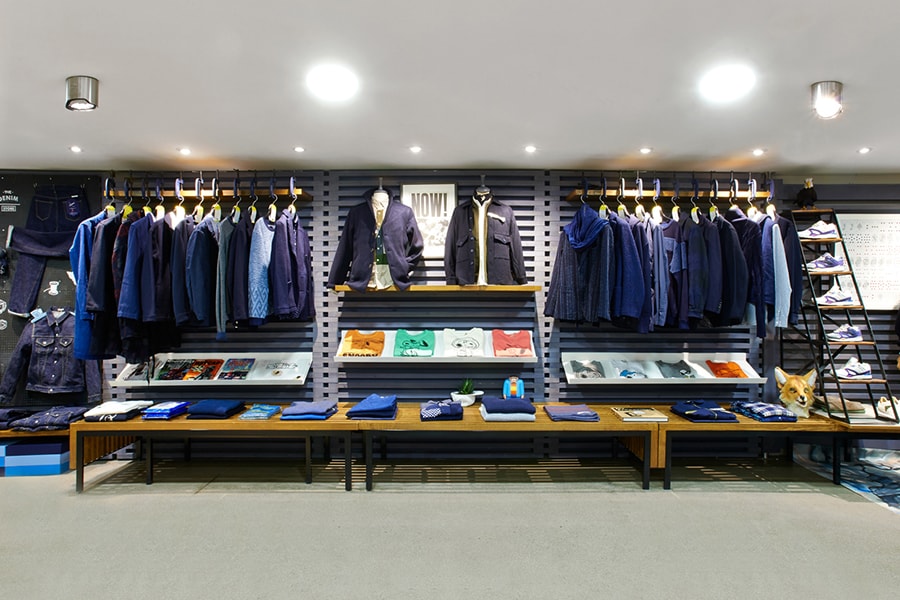 2 of 3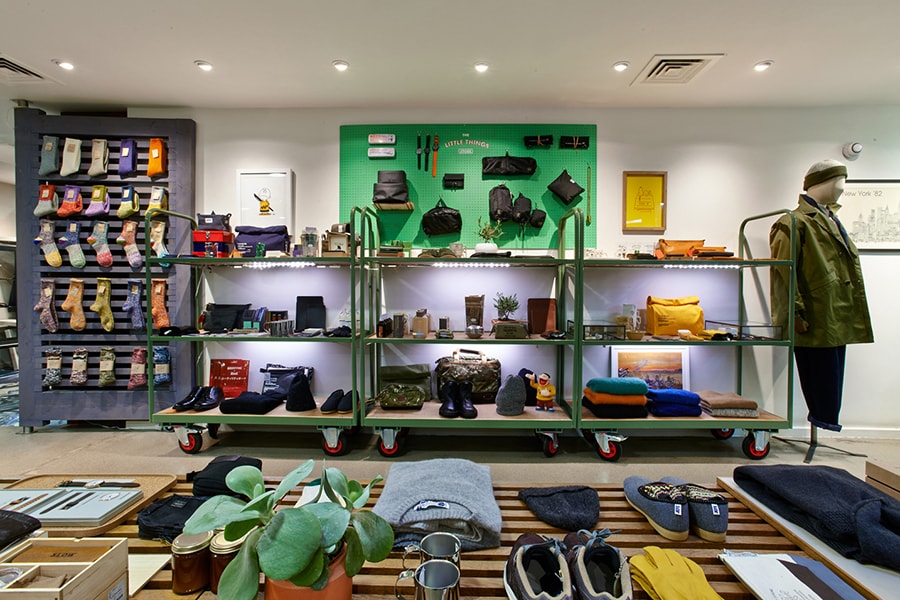 3 of 3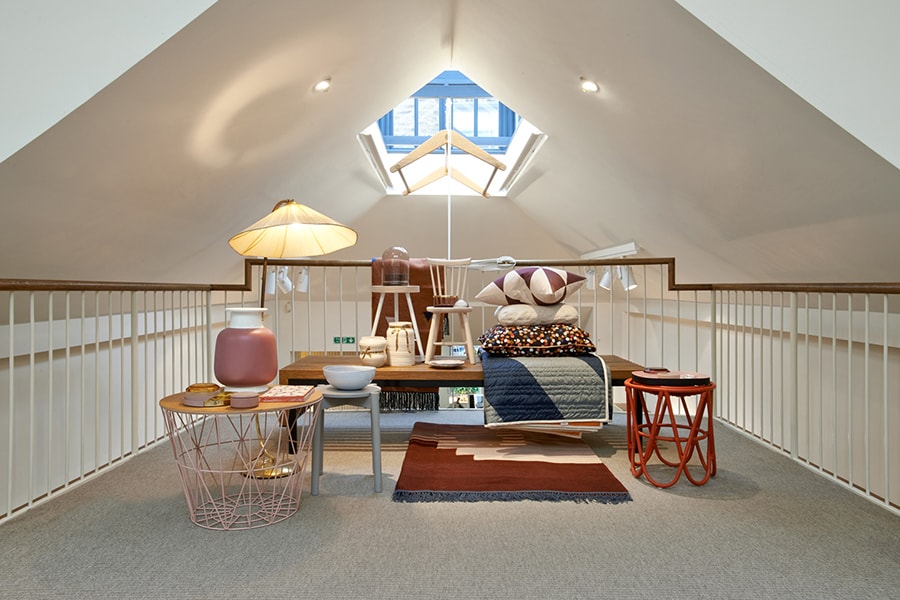 Representing west London on the list, Couverture & The Garbstore has become a Notting Hill institution after founders Emily Dyson and Ian Paley moved the store from Chelsea to the new expansive three-storey space. A short walk from the vintage stalls of Portobello Market, this upmarket multi-brand boutique stocks fashion, homeware and lifestyle products and its basement menswear space, Garbstore, is Paley's brainchild, which has since expanded to Los Angeles, too. The evolving list of boundary-breaking labels it stocks are showcased through slick seasonal lookbooks while its own collaborations are also worth keeping an eye out for.
Key brands: Saturdays NYC, Engineered Garments, Chamula.
Address: 188 Kensington Park Road, London W11 2ES
Present London, Shoreditch
1 of 3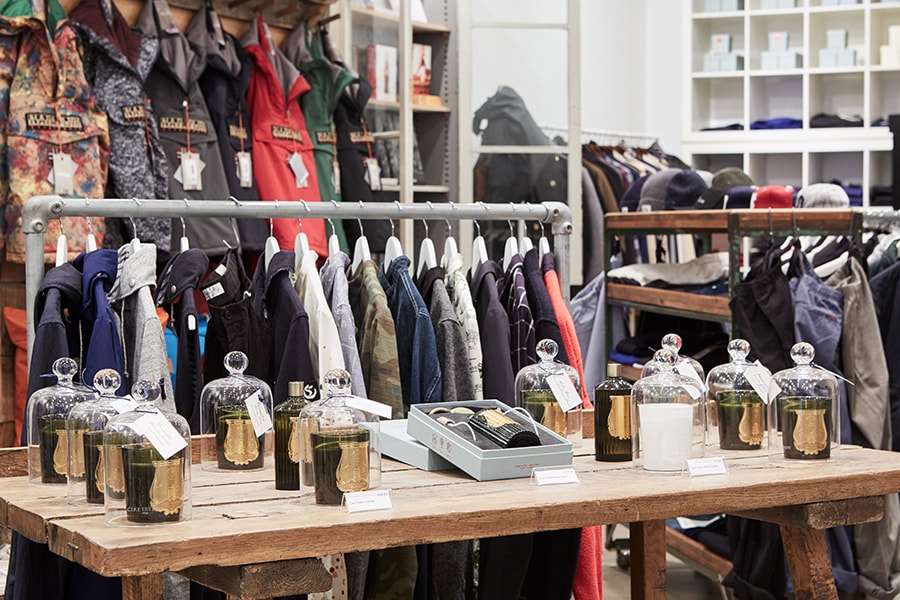 2 of 3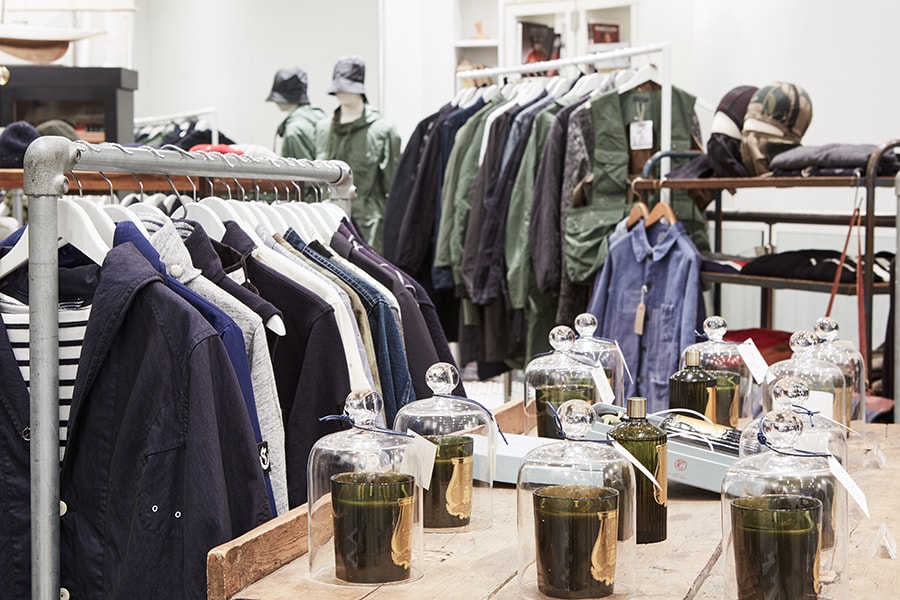 3 of 3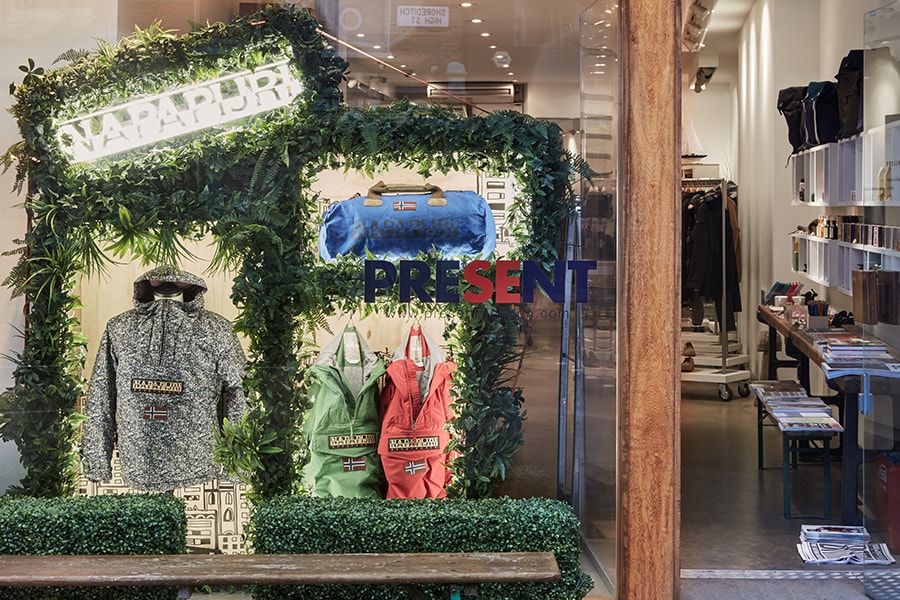 "It's rare to find somewhere where you can buy a £2,000 jacket alongside a 50 pence pencil sharpener," says Present London buyer Billy Prendergast on the appeal of his Shoreditch-based edit store. With the emphasis on bricks and mortar over online sales ("we like people to come in and discover new labels"), the bright space changes every few weeks to accommodate new favorites and an evolving roster of popular brands that includes heritage brands, high-end streetwear and accessories. Current best-sellers include French workwear brand Vétra, Gant Rugger and Ebbets Field Flannels caps while Cire Trudon candles, vintage matchboxes, niche print titles – not to mention those pencil sharpeners – all add to the curated shopping experience.
Key brands: maharishi, Baracuta, Aquascutum.
Address: 140 Shoreditch High Street, E1 6JE.
The Goodhood Store, Shoreditch
1 of 3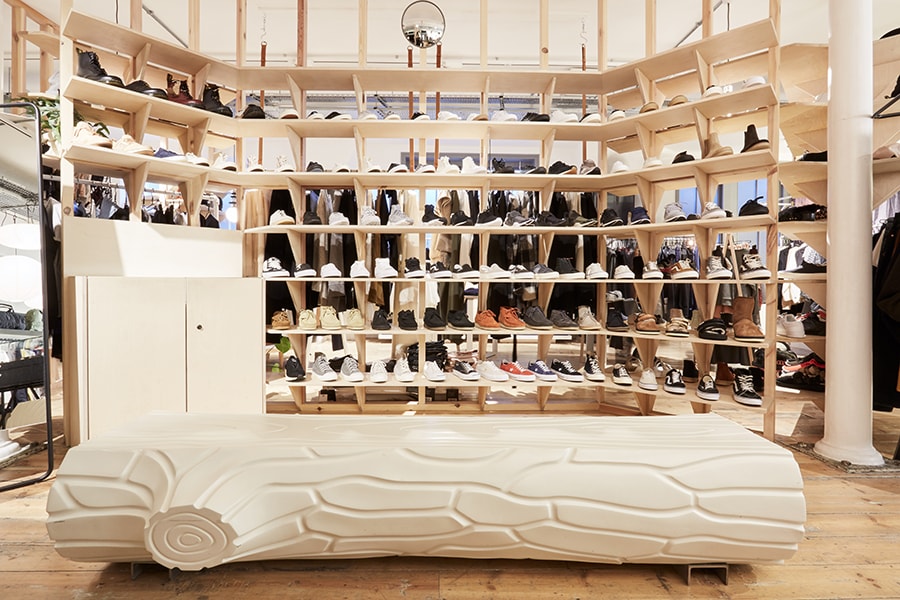 2 of 3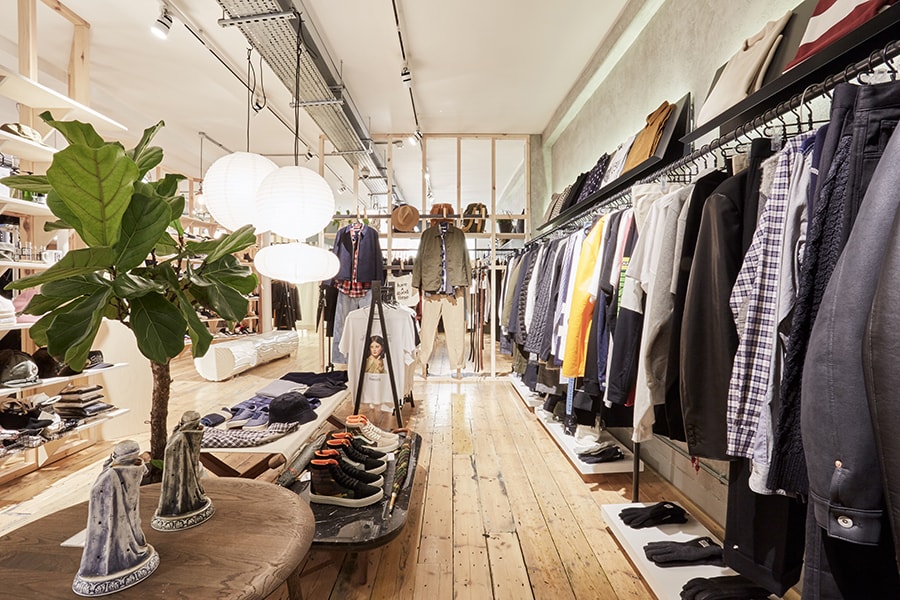 3 of 3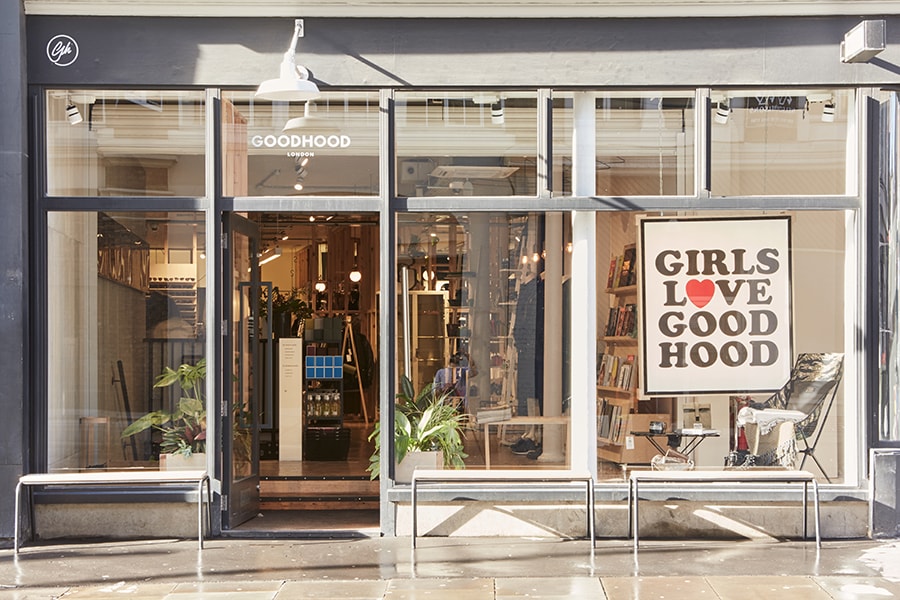 Breathing life into east London's retail scene after launching in 2007, Goodhood's current incarnation on Curtain Road is a 3,000-sq-ft space split over two floors that features quirky curated display spaces – including a log cabin. Expect a sharp, global selection of menswear and accessories that blends high-end pieces with a strong selection of street and skatewear as well as the store's own Goods by Goodhood range. Downstairs, visitors will also find high-end homeware, grooming and lifestyle offerings across a store layout that packs plenty of personality.
Key brands: NEIGHBORHOOD, Satta, Wood Wood.
Address: 151 Curtain Road EC2A 3QE.
Hostem, Shoreditch
1 of 3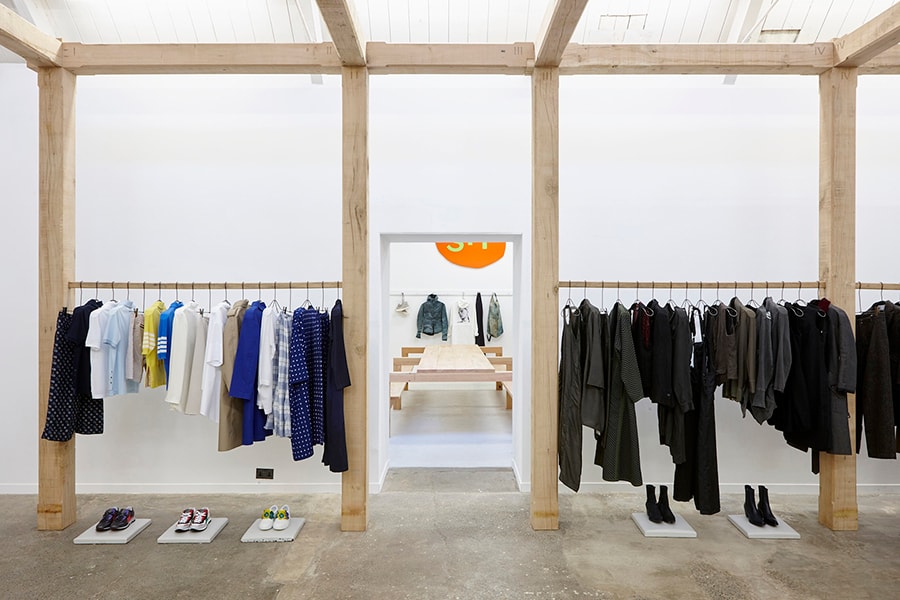 2 of 3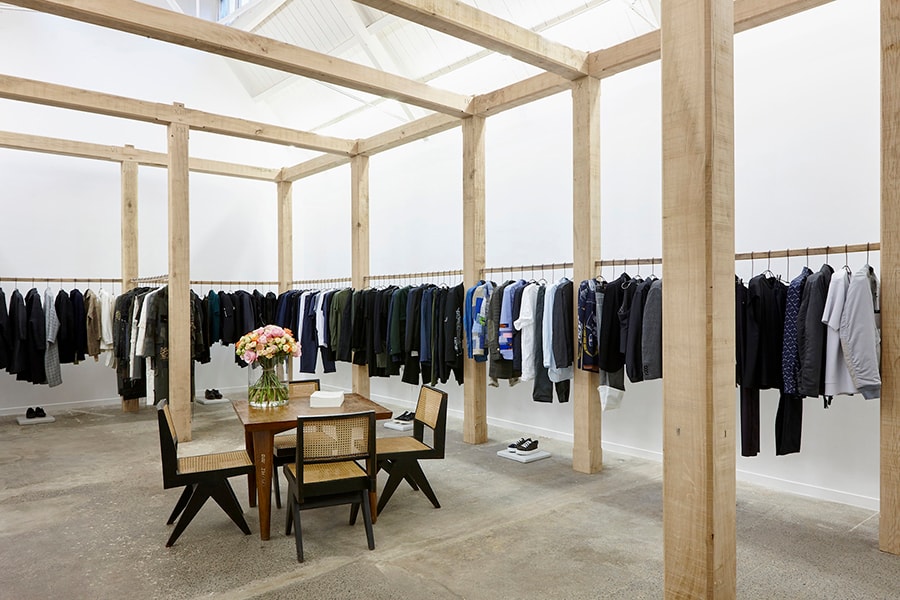 3 of 3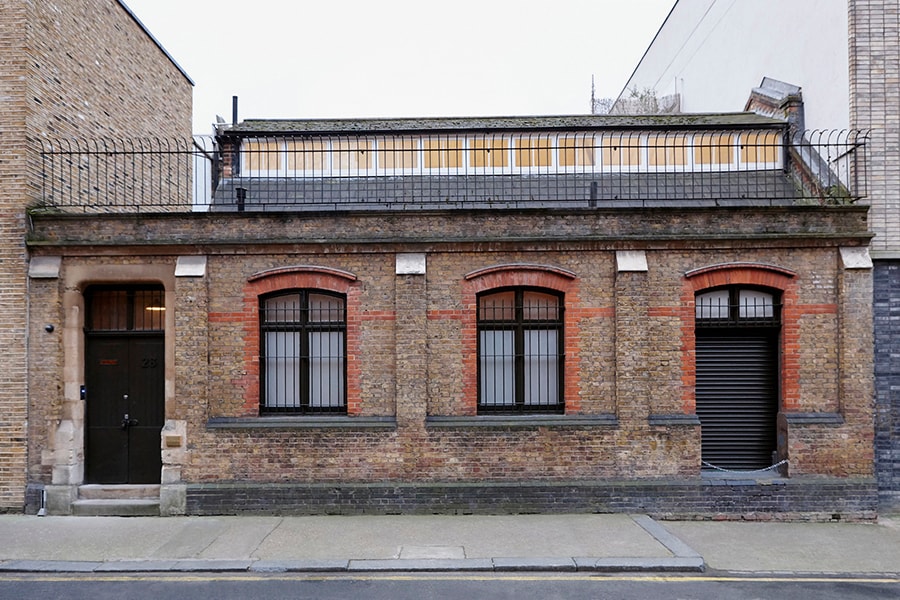 In the past few years, Redchurch Street's reinvention has been rapid, with the formerly down-at-heel street elevating itself to one of London's go-to fashion districts with the likes of A.P.C., Versace, Sunspel and J.Crew moving into the street adjacent to Shoreditch House. And this is where Hostem first established itself as one of the city's best edit stores. Now located just around the corner in British artist Cornelia Parker's angular former studio, Hostem's bright airy space features a wooden beam construction that frames a handpicked selection of men's and womenswear.
Key brands: visvim, Yohji Yamamoto, Dries Van Noten.
Address: 28 Old Nichol Street, London E2 7HR.
Son Of A Stag, Brick Lane
1 of 3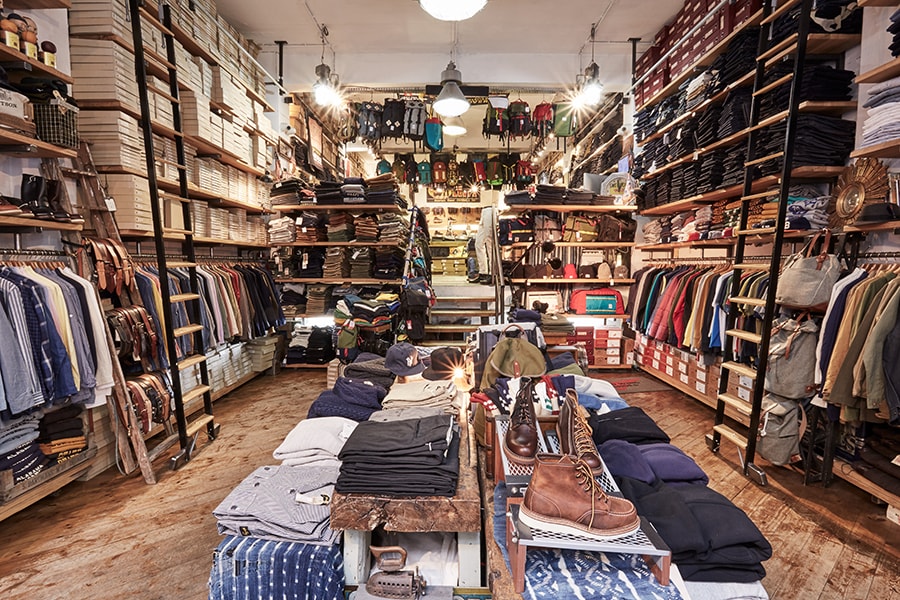 2 of 3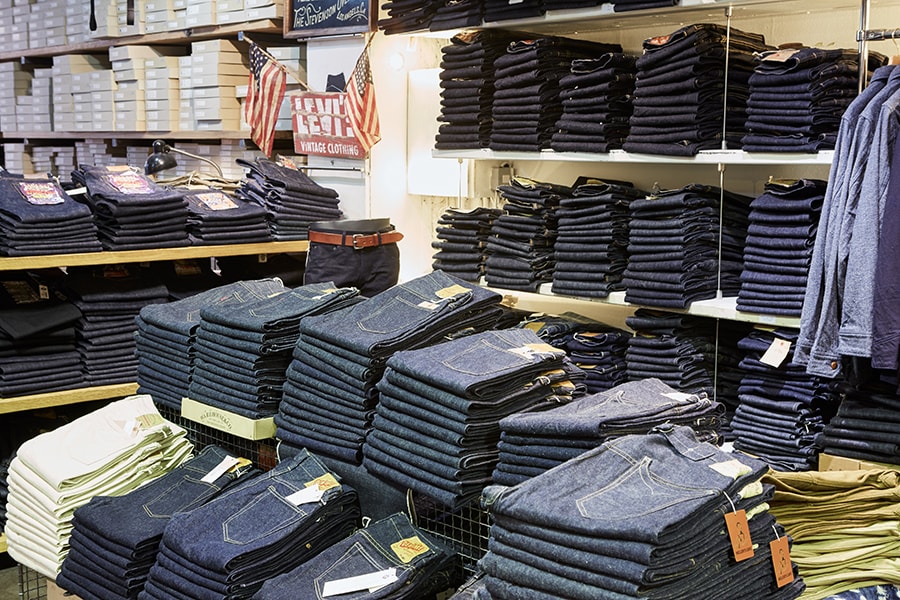 3 of 3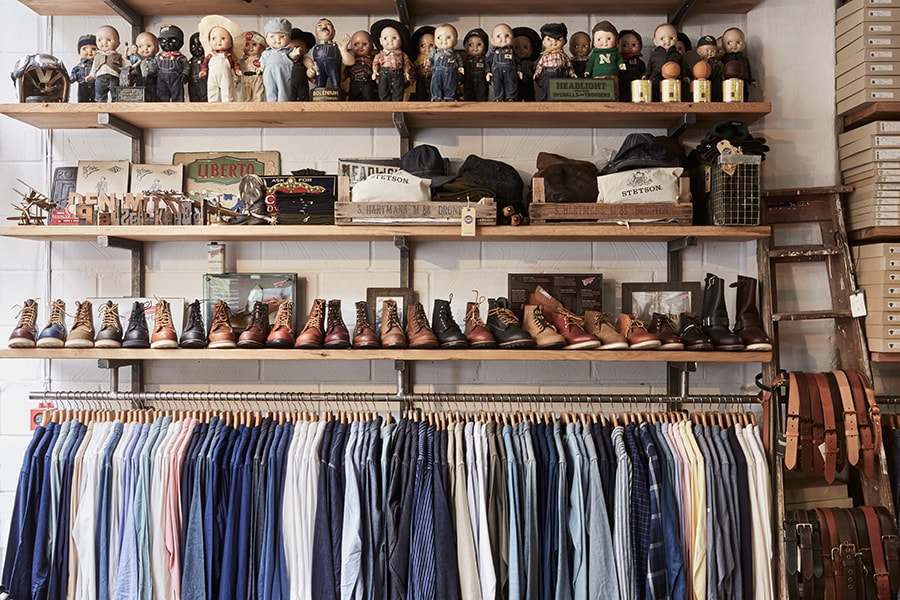 Bringing with him decades of experience in the denim trade, Son Of A Stag's charismatic owner Rudy Budhdeo opened his Dray Walk store in 2004 and it's quickly become a fashion purist's dream thanks to its emphasis on Japanese and American workwear, set in a characterful space decked out with vintage signs, shoeboxes and Buddy Lee dolls. "We're really fastidious and that what makes us different," says Budhdeo, whose eye for quality selvedge stems from substantial overseas sourcing trips. Beyond a huge amount of constantly rotating stock that includes staples such as thick jersey tees, boots by Red Wing, bags by Topo, and a number of Europe-wide exclusives on niche Japanese labels, while the store also specializes in denim repair.
Key brands: Tellason, Red Wing, Orgueil.
Address: 9 Dray Walk, The Truman Brewery, E1 6QL.
Number Six, Brick Lane
1 of 3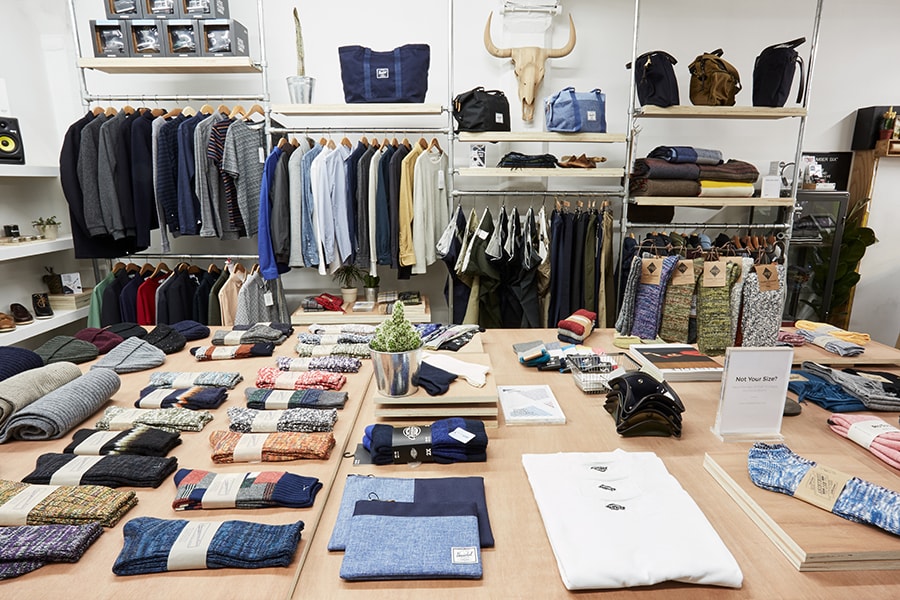 2 of 3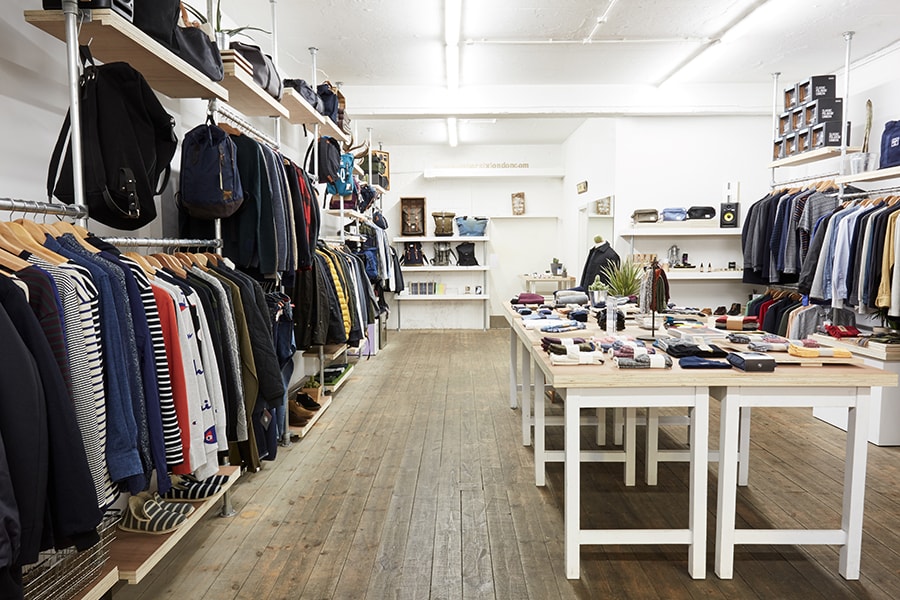 3 of 3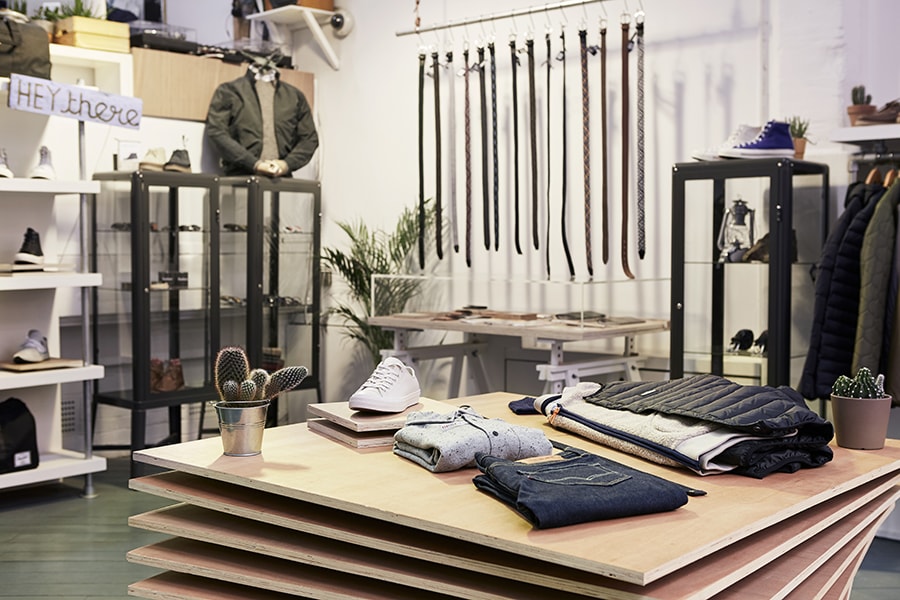 With a focus on the local fashion scene, Number Six opened in 2009, serving up what owner Jake Hardy describes as "contemporary menswear with a London twist." With its location just off East London's Brick Lane, there's plenty of inspiration on the doorstep and sourcing niche streetwear is central to Number Six's edit. Selected pieces from heritage brands such as Barbour sit alongside a roster of local and Scandi menswear staples while international brands such as Levi's and Carhartt are also well represented. A significant socks edit underpins a well-curated accessories line, too.
Key brands: Universal Works, Oliver Spencer, Our Legacy.
Address: 6 Dray Walk, The Truman Brewery, E1 6QL.
LN-CC, Dalston
1 of 3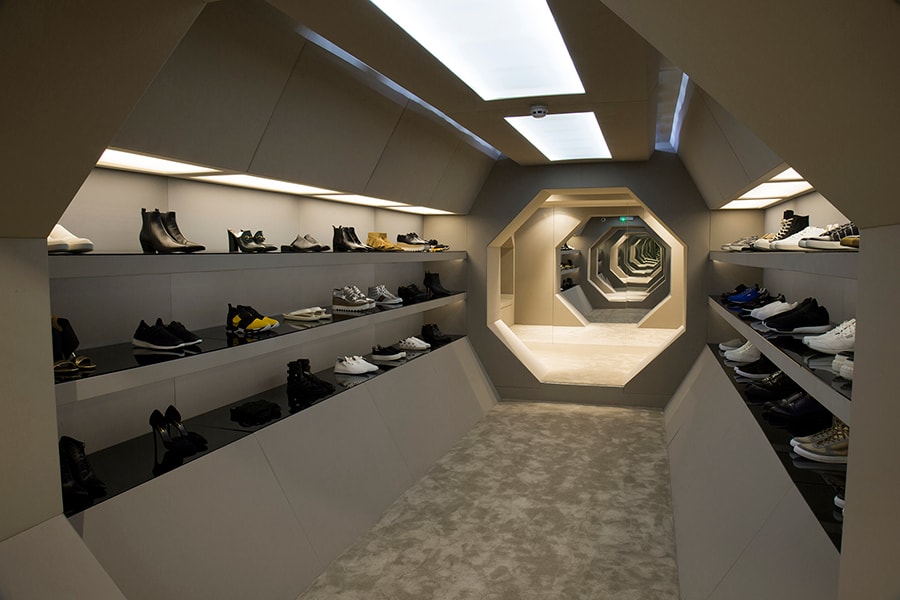 2 of 3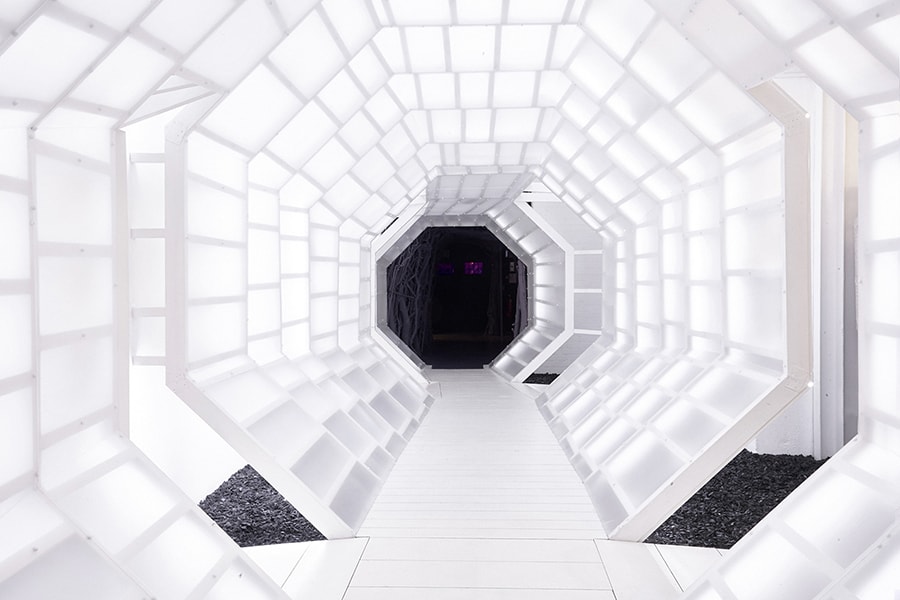 3 of 3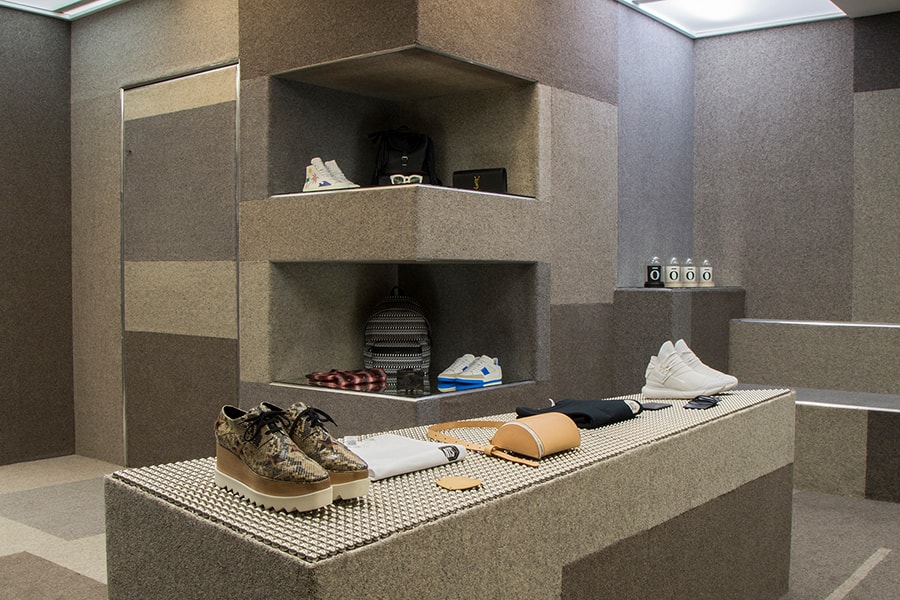 Taking shopping to a sensory level, the team behind experiential retail space LN-CC – aka the Late Night Chamelon Cafe – employed renowned set designer Gary Card to trick out a warren-like space that includes an exhibition area, library, record store and bar. Its location (down an alleyway in Dalston) might be hard to find but the rewards are worth it, with the recently revamped space stocking a who's who of London designers alongside global big hitters. Although now it's possible to visit without an appointment, an air of occasion still exists when visiting the tunnel-like space located down an alley in Dalston, while it's also worth keeping an eye on LN-CC's diverse events schedule that include parties, club nights and yoga sessions.
Key brands: Christopher Kane, J.W.Anderson, Saint Laurent, Rick Owens.
Address: 18-24 Shacklewell Lane, E8 2EZ.