Instagram Stories Just Received Three Game-Changing Updates
Instagram continues to grow.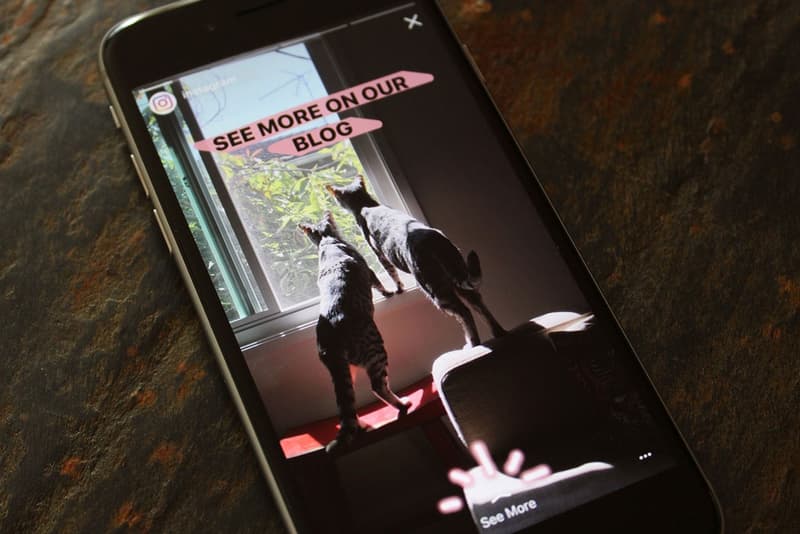 Earlier today, Instagram implemented three significant new features aimed at building up the stories aspect of their service. In a move that some outlets are calling the most important update to Stories since it first went live, Instagram is bringing hyperlinking, mentions, and the popular Boomerang feature to the ever-evolving platform.
Starting today, verified users will be able to couple individual stories with hyperlinks, allowing for viewers to access outside links through Instagram's in-house browser. For those building up their own brand and/or using Instagram in a professional capacity, this will probably become a go-to tool.
Moving over to mentions, individuals can now tag others in their Stories; a simple click of another user's underlined name will allow you to access and preview their profile. For those mentioned, they will be notified via Instagram's direct messaging system. Thanks to the November 10 update, it has just become a lot easier for others navigating the seas of stories to stumble upon new, interesting accounts.
Lastly, there's stories' new integration of Boomerang. As Instagram's separate app for creating video-loops, Boomerang now takes on another role within the stories feature. Without even having the actual app installed on their phone, Instagram users are now able to access Boomerang for their story by simply going into "Boomerang" mode once they open up their Stories camera. "Tap record and the camera will stitch together a burst of photos into a mini video that plays forward and backward. Then share it to your story," reads Instagram's official blog breakdown.
These three new updates come to us as part of Instagram version 9.7; you can click on over to your specific app store now to pick up the latest edition of Instagram.