Capcom Bans "Skies of Honor" Stage From 'Street Fighter V' Competitions Because It's Too Distracting
The stage won't make an appearance in the Capcom Cup.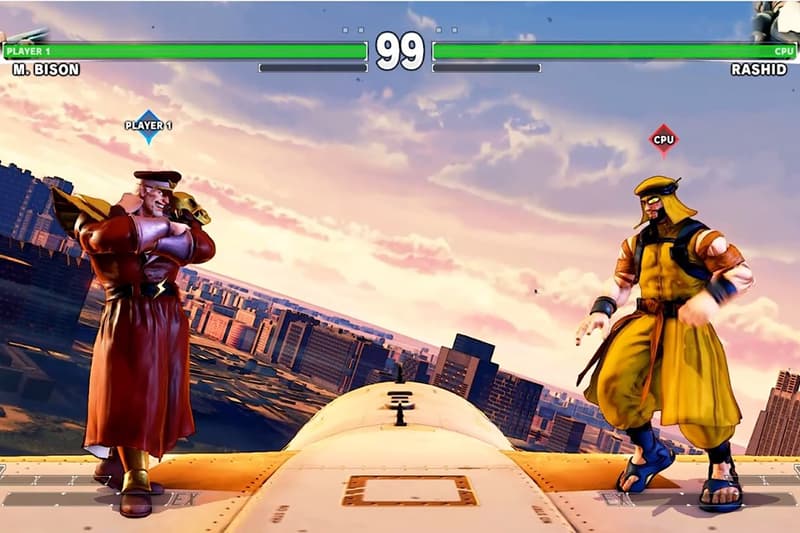 Capcom has officially banned the "Skies of Honor" stage from professional Street Fighter V competitions because it's been labelled as overly distracting. The stage, which launched on November 8 as downloadable content, has the players on the wing of a plane that's flying through a highly-detailed rendition of Dubai.
The ban comes after professional SFV player Keoma Pacheco complained about the stage, noting that the constant movement of the background gave him something akin to motion sickness. Capcom gave Mashable a quote about it, noting that the "Kanzuki Family Beach" stage is also banned for similar reasons:
"Similar to the Kanzuki Family Beach stage in Street Fighter V, the Skies of Honor stage represents a new creative direction from the development team and features background effects that may be distracting for competitive tournament play. For that reason, we will remove it from the list of approved stages on the Capcom Pro Tour and the upcoming Capcom Cup. We hope that our non-tournament players continue to appreciate and enjoy this stage and the unique visual experience it provides."
The stage has been banned for the next year, including the main event for Street Fighter V professionals, the Capcom Cup.