The 2016 City Guide to Dubai
Where to eat, drink, skate and shop in the Middle Eastern metropolis.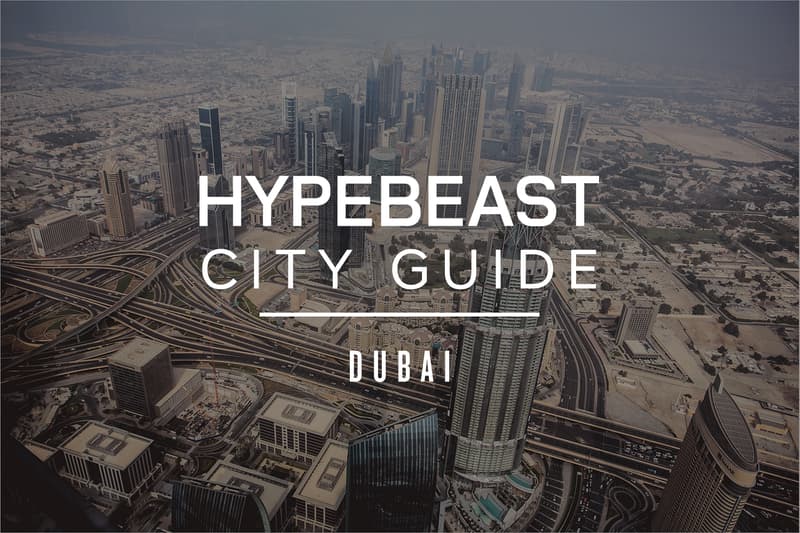 In a city evolving so fast that even Google Maps struggles to keep up with new developments, Dubai's imposing architecture, sultry climate and habit of hiding its best bits behind air-conditioned hotel lobbies make it a tricky city to navigate for the first-time visitor. Yet beyond its glitz, glamour and glass towers there's another side of the city emerging that's helping reshape Dubai's identity. A nascent streetwear scene is springing up with Dubai home to a handful of emerging brands starting to make waves overseas, while Sole DXB – the city's premier footwear and culture festival – celebrated its fifth birthday this year by putting on its most ambitious event yet. Elsewhere, a strong retail sector – including the recent addition of several statement-making flagship stores, a lively extreme-sports and artistic community, and an expanding food truck scene (look out for the Yumtingz fleet of Caribbean vans around town) means that Dubai has more to offer now than ever before. While we were in town for this year's Sole DXB, we took time out to explore some of the city's lesser-traveled highlights.
Where to Visit
1 of 7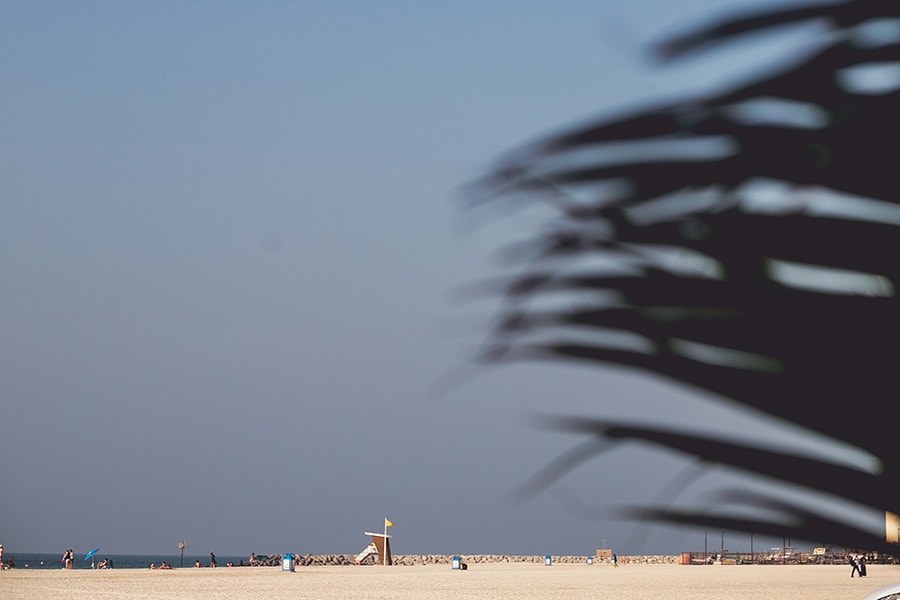 2 of 7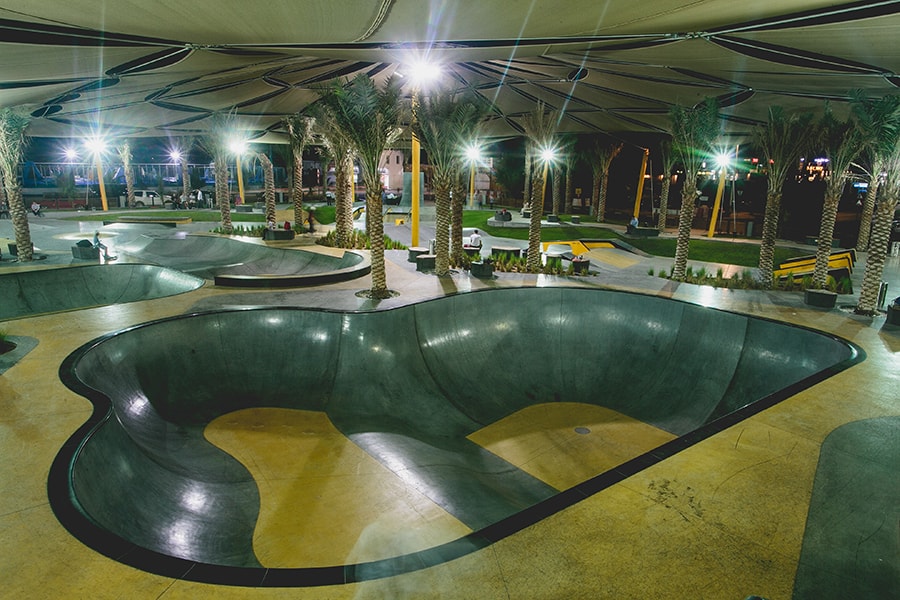 3 of 7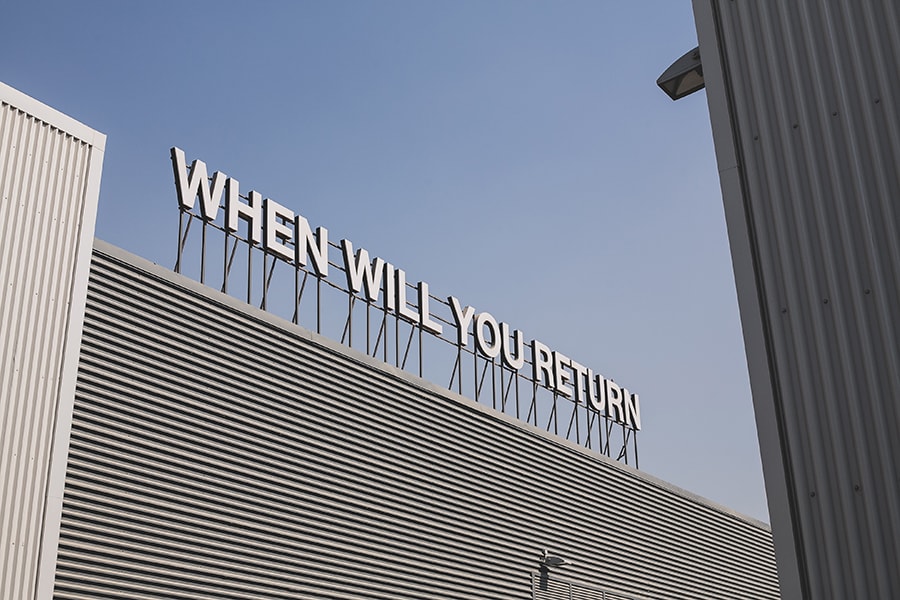 4 of 7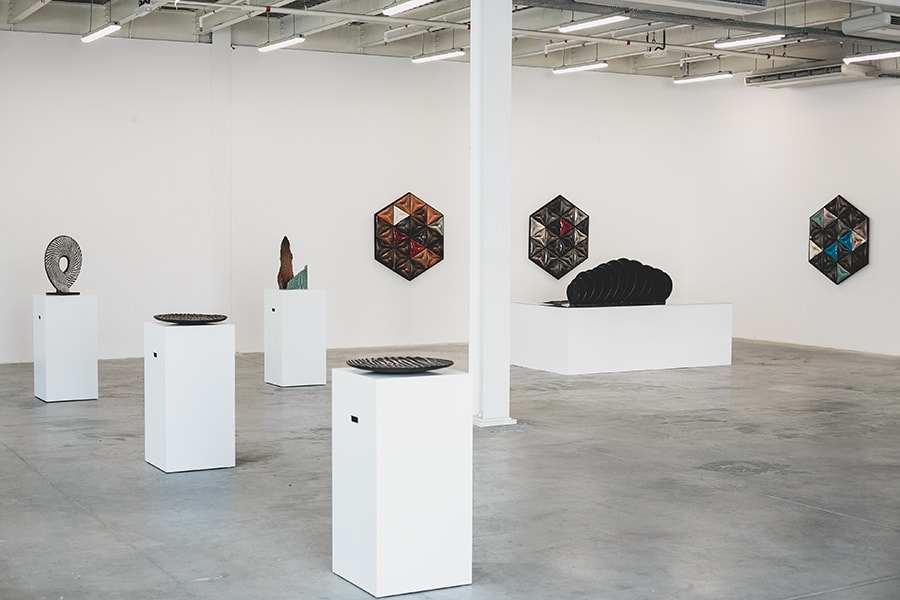 5 of 7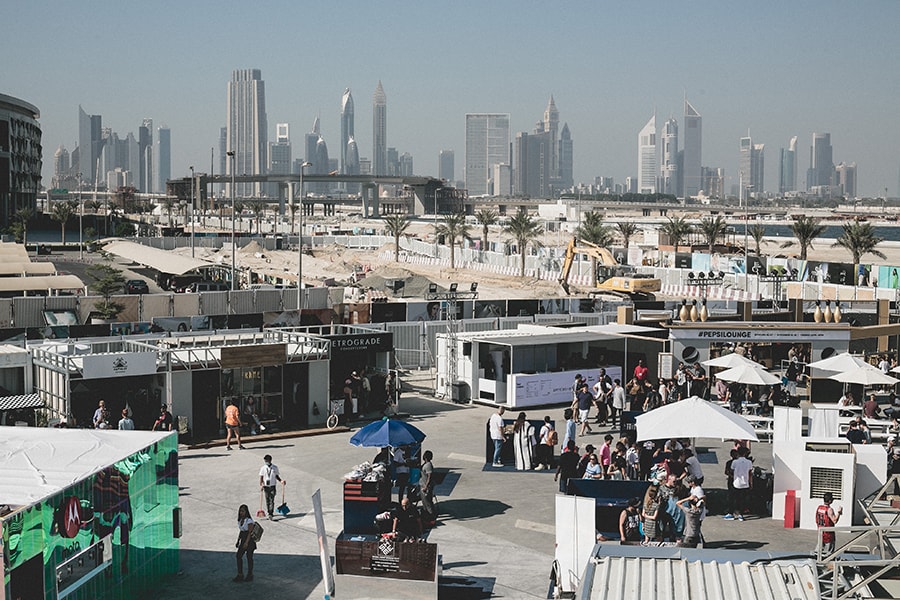 6 of 7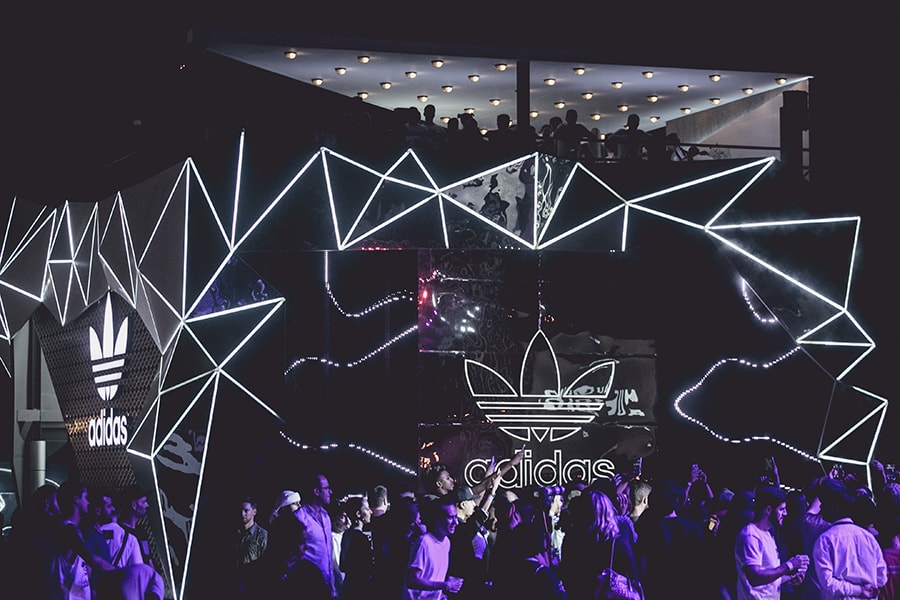 7 of 7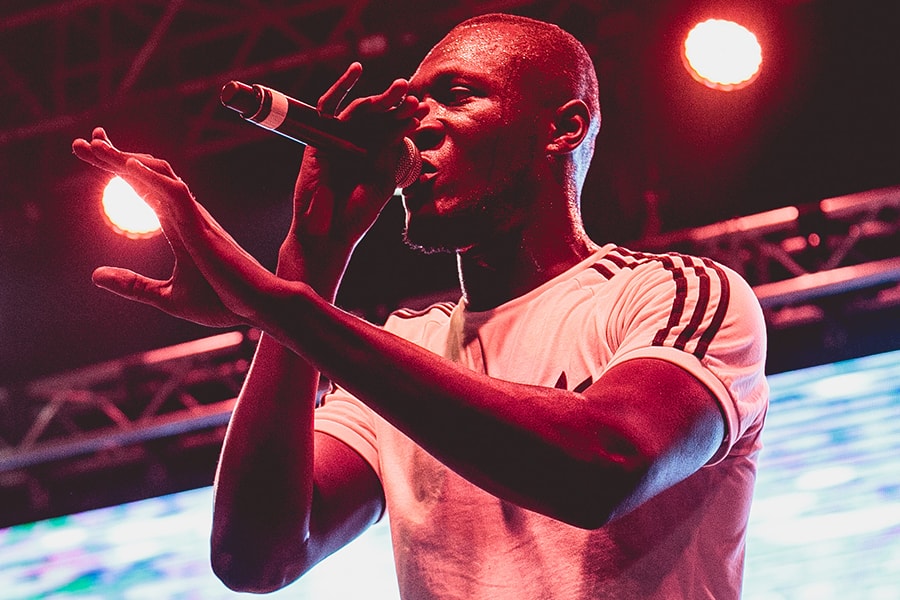 Kite Beach
The place to go for extreme sports and boasting one of the city's best stretches of sand, Kite Beach lies halfway between the downtown and the Palm Jumeirah with great views of the striking Burj Al Arab along the coast. The wind picks up throughout the day, bringing the city's kite boarders, surfers and windsurfers to the beach while the impeccably maintained XDubai skatepark is where the city's best skaters can be found. Lined by a walkway and a good choice of cafes and bars that keep the area buzzing long after dark, Kite Beach makes a great escape from the heat of the city.
Address: Kite Beach, Jumeirah 3.
Alserkal Avenue
Surrounded by car dealerships, silos and dusty depots, this low-slung industrial estate in Al Quoz might not seem worthy of stopping for on first appearances. But within its low-slung grey warehouse units it houses Dubai's most prominent community of artists, startups and fashion designers with Alserkal Avenue at its center. Among this network of alleyways are endless gallery spaces, homeware stores, pop-up exhibitions and cafes, while an outdoor cinema, bar, and a packed events schedule makes it an all-day destination for Dubai's creative crowd.
Address: 1 Street 8.
Sole DXB
As one of the world's leading footwear, culture and lifestyle festivals, Sole DXB has become a major event on Dubai's calendar since launching five years ago, helping fly the flag for the city's emerging streetwear scene. Its blend of major retailers, in-depth talks, pop-up events, and blockbuster artists and DJs – this year including UK grime heavyweights Skepta and Stormzy – takes over the Design District each November, attracting a global audience to the city and providing a runway for the city's most fashion-forward residents.
Address: Dubai Design District.
Where to Shop
1 of 6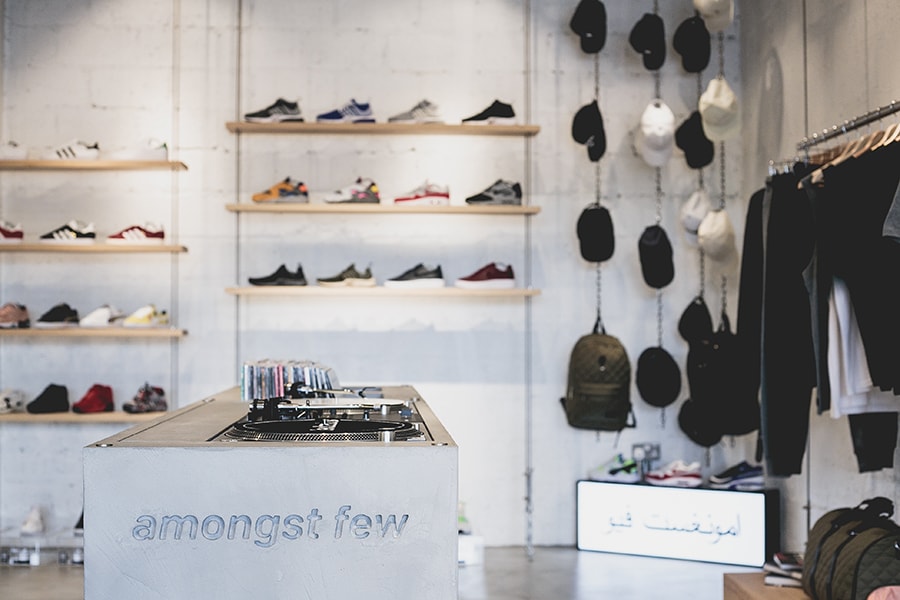 2 of 6
3 of 6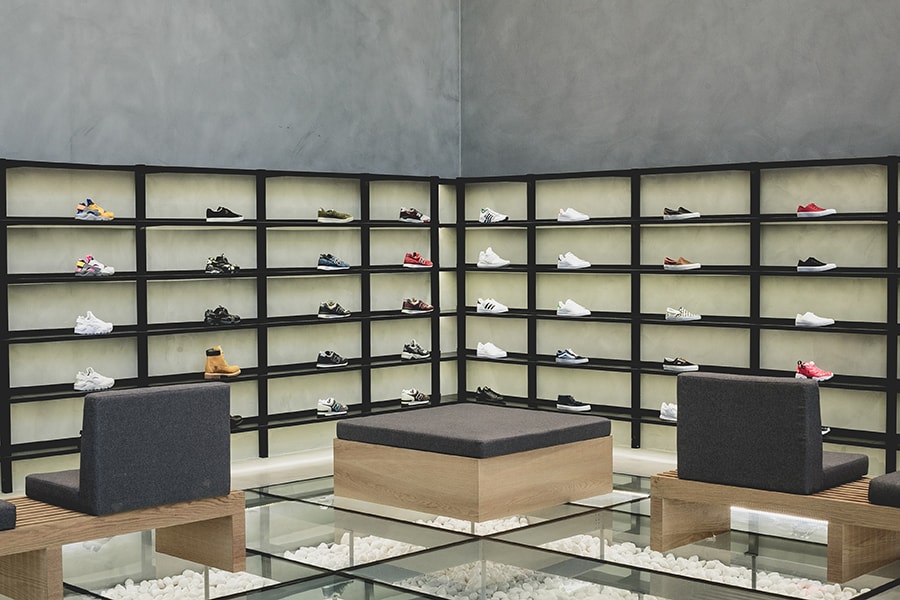 4 of 6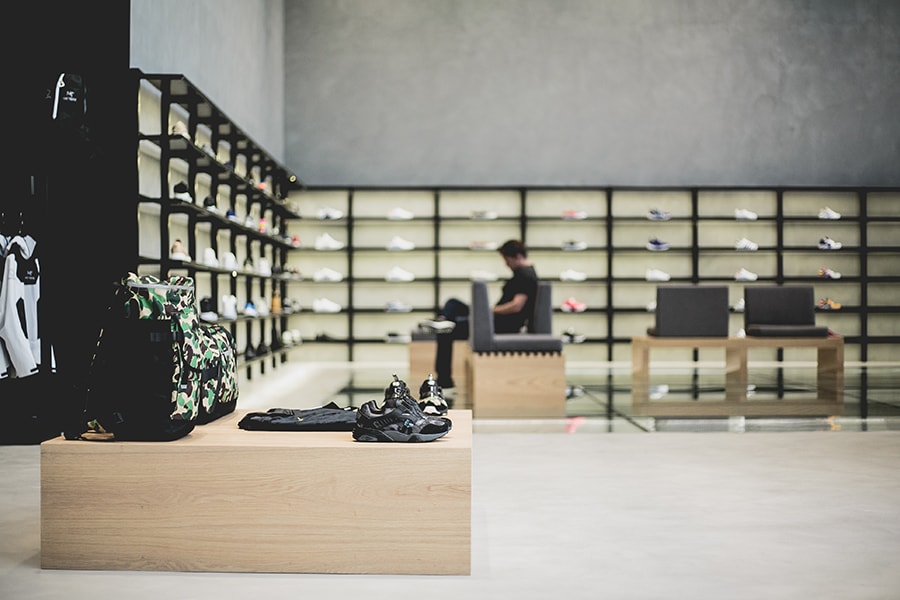 5 of 6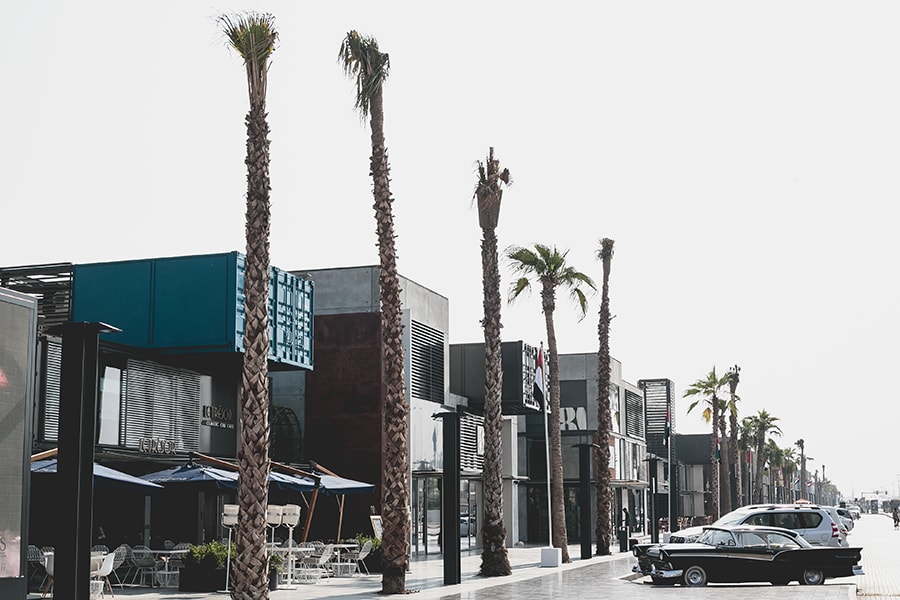 6 of 6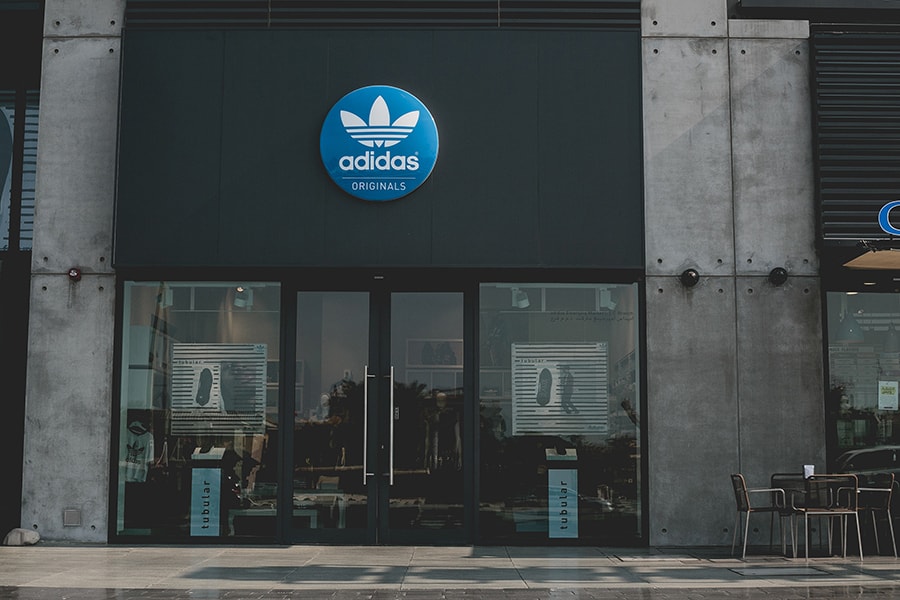 Amongst Few
One of the poster boys for Dubai's homegrown streetwear scene, Amongst Few was set up by Flo Moser and Mike Taylor back in 2013, who based their store on Palm Strip on Jumeirah Beach Road to distinguish themselves from Dubai's predominant mall culture. Within a sleek concrete space that features record decks – putting out a soundtrack likely to include J Dilla, Dr. Dre or Kendrick Lamar – and a select edit of vinyl, books and sneakers, you'll find Amongst Few's high-end collection of printed tees, trackpants and accessories that use luxe materials such as super-soft Peruvian cotton to elevate their sleek designs that are influenced by local culture. Also look out for special collaborations such as the recent collection with The Hundreds, which launched at this year's Sole DXB.
Address: Palm Strip, Jumeirah Beach Road, Jumeirah 1.
Concepts
The pioneering U.S. footwear retailer opened the doors to its Dubai flagship at the City Walk mall this month to mark its 20th birthday and in doing so gave the region a new go-to destination for sneakerheads. Concepts' expansive space, complete with double-height ceilings and a vertical garden features a modular design allowing for temporary art installations and events while a forward-thinking range of footwear brands – including plenty of limited editions and vintage pieces – are stocked alongside apparel by the likes of A Bathing Ape, Arc'teryx and John Elliott.
Address: City Walk, 39 Al Safa Street, Dubai.
Boxpark Dubai
This offbeat collection of boutiques and diners housed in shipping containers took a concept found in other major cities and put a distinct Dubai spin on it. Among the palm trees along the busy Al Wasl Road, Boxpark Dubai hosts a blend of major streetwear labels, quirky accessories stores and sporting giants, such as adidas Originals, alongside a wide choice of innovative food outlets, while a series of pop-up stores events – including visiting graffiti artists and musicians throughout the year – keep things fresh.
Address: 433 Al Wasl Road.
Where to Eat
1 of 6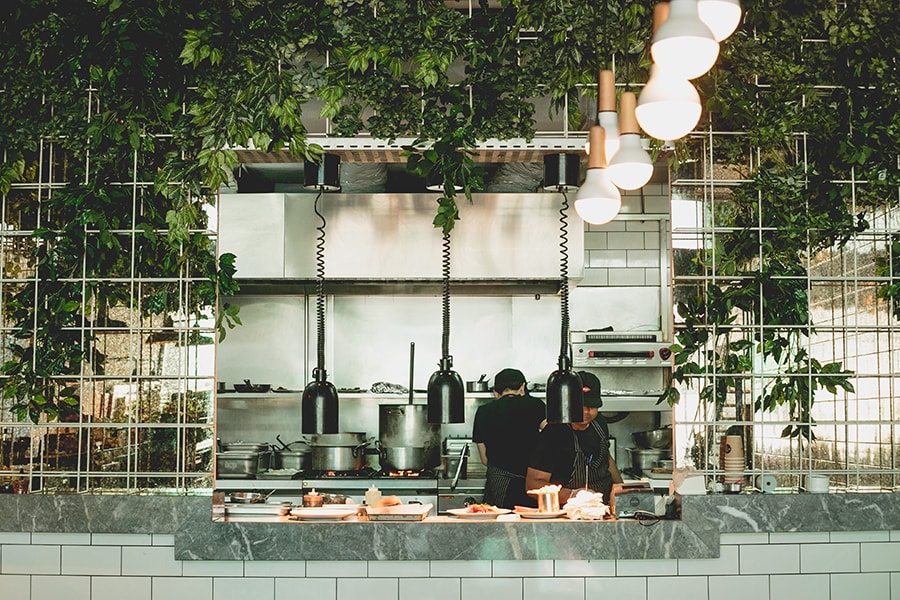 2 of 6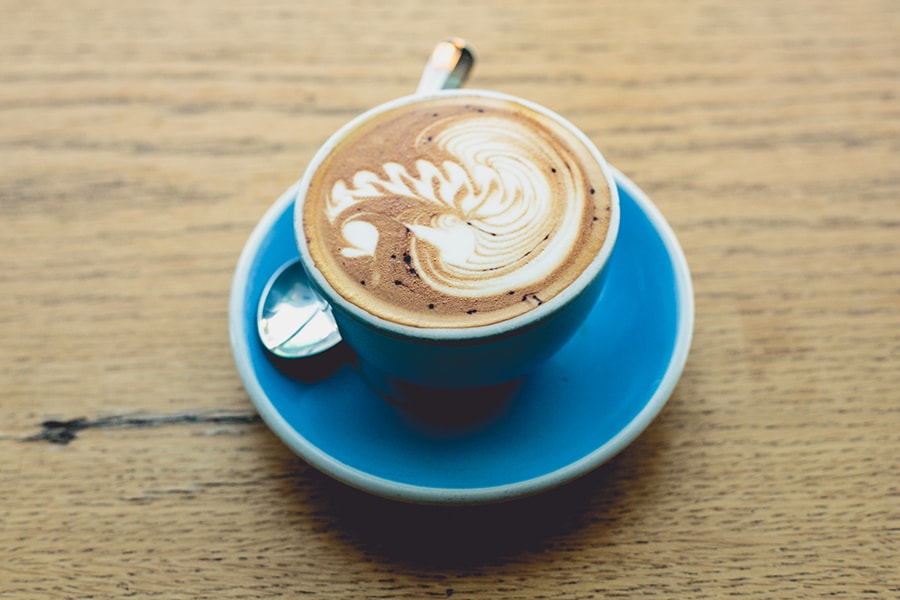 3 of 6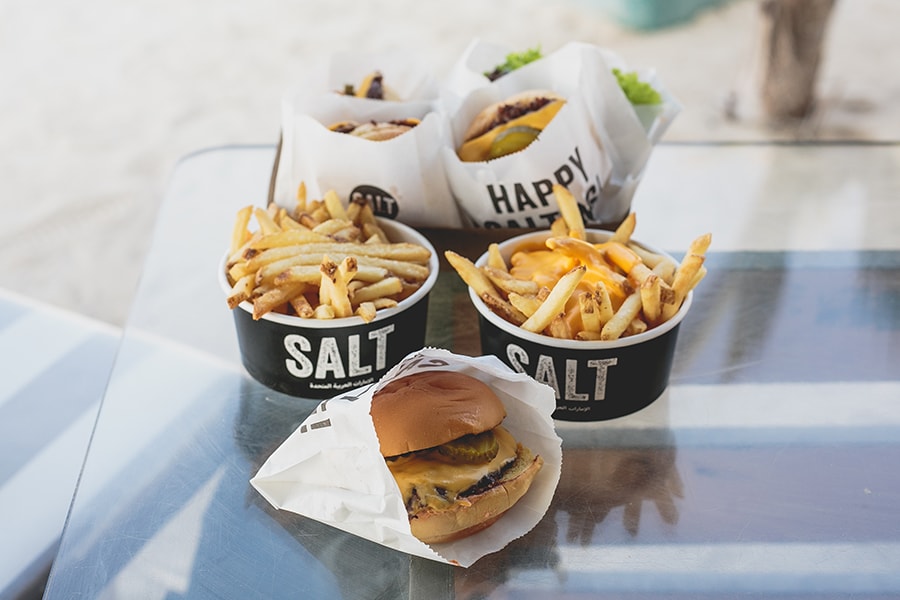 4 of 6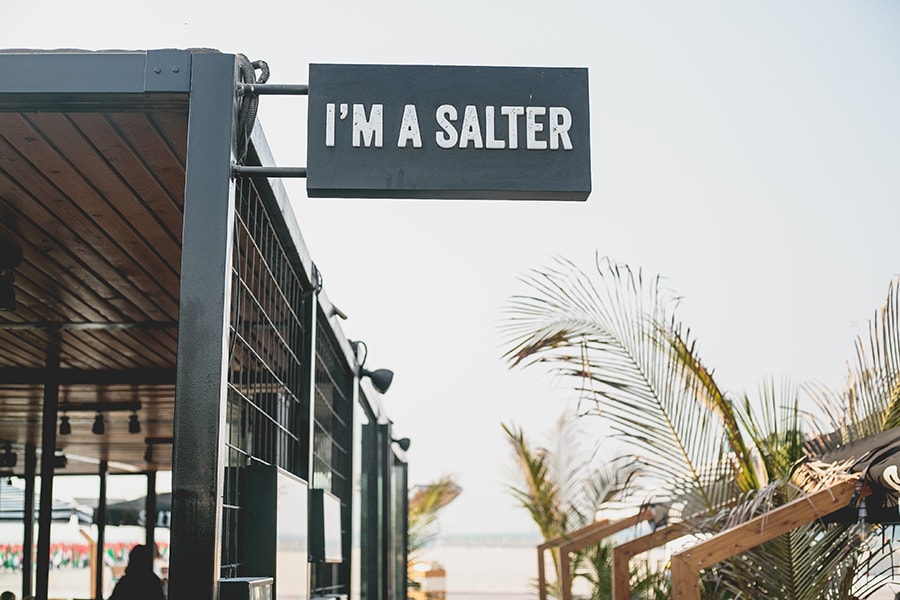 5 of 6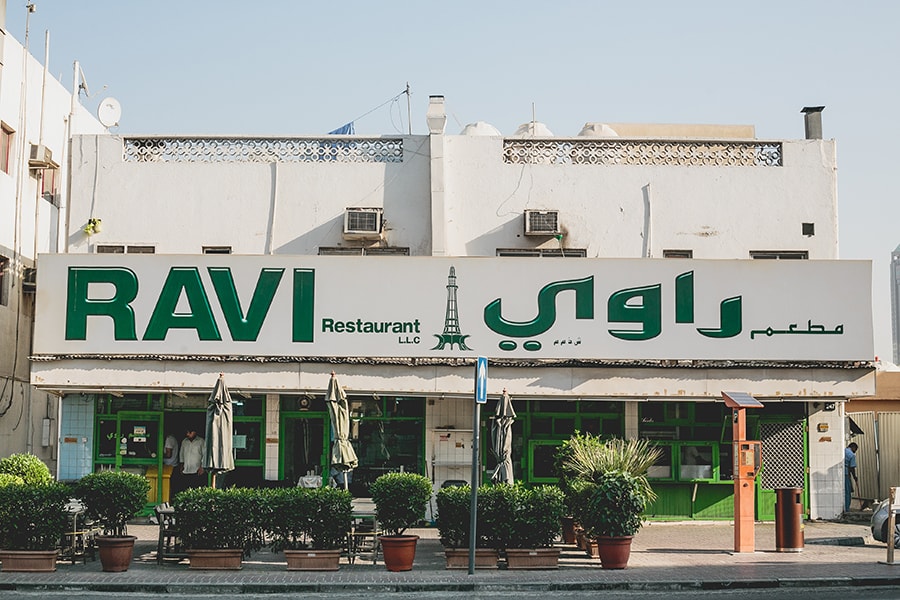 6 of 6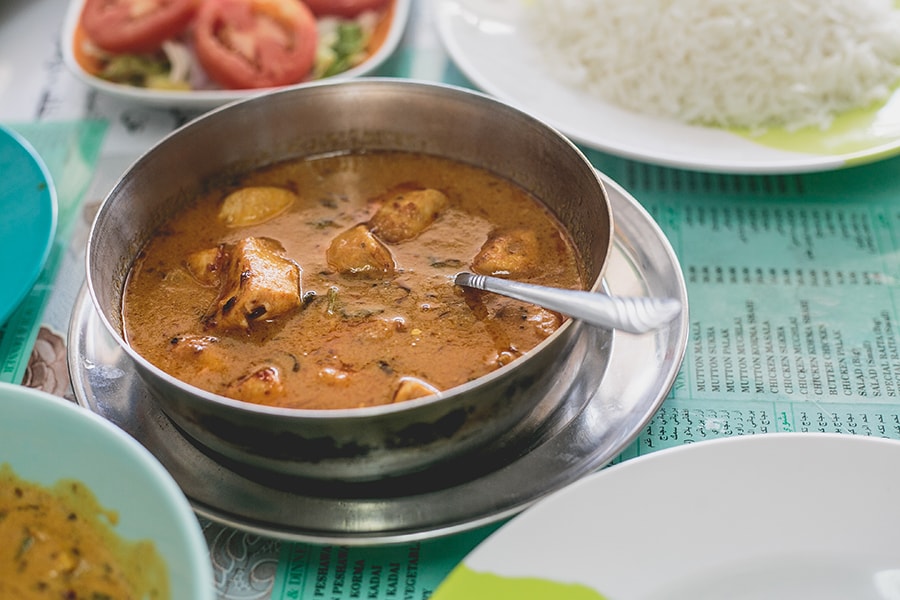 Tom & Serg
Bringing the Melbourne coffee concept to the desert, Tom & Serg in Al Quoz has played a part in revolutionizing the city's coffee trade by roasting its own beans under the name of The Sum Of Us, picking up a host of dining awards along the way. This airy, open-plan cafe with a spacious mezzanine level is close to Alserkal Avenue and a number of galleries and CrossFit gyms sees punters lining up down the street for its healthy brunches, lunches and juices. Highlights from the menu include Turkish eggs, avocado on toast and its yellowfin tuna salad, while the so-called "magic" coffee will keep you buzzing for the rest of the day.
Address: 15A Street, Al-Joud Center, Al Quoz.
Salt Burger
Set just off the white sands of Kite Beach, Salt Burger is ahead before it starts based on location alone. Yet this laid-back diner with views along the coast to the Burj Al Arab also excels with its simple menu of wagyu beef and chicken burgers, fries and ice creams that are served out of an Airstream trailer. During the day it fills up with the surf crowd coming from the beach while after dark, diners can expect DJs and a party atmosphere that has made it a destination for Dubai's local crowd since opening back in 2014.
Address: 48 2 C Street, Kite Beach.
Ravi's
One of Dubai's most diverse and historic areas is the district of Satwa, which lies just to the north of downtown and houses an eclectic mix of Arabs, Indians, Filipinos and Europeans. Among its low-level housing and network of alleyways are some of Dubai's best secrets from thrift stores to shisha cafes and among the many highlights is Ravi's curry house just off 2nd December Street, which has been dishing out no-frills but delicious Punjabi cuisine to locals since 1978. Expect freshly baked rotis and huge portions of biryanis, chicken masalas and spicy daals as part of an authentic experience that feels far removed from the high-rise towers down the road.
Address: Shop 245, Al Dhiyafa Road, Satwa.
Where to Go Out
1 of 6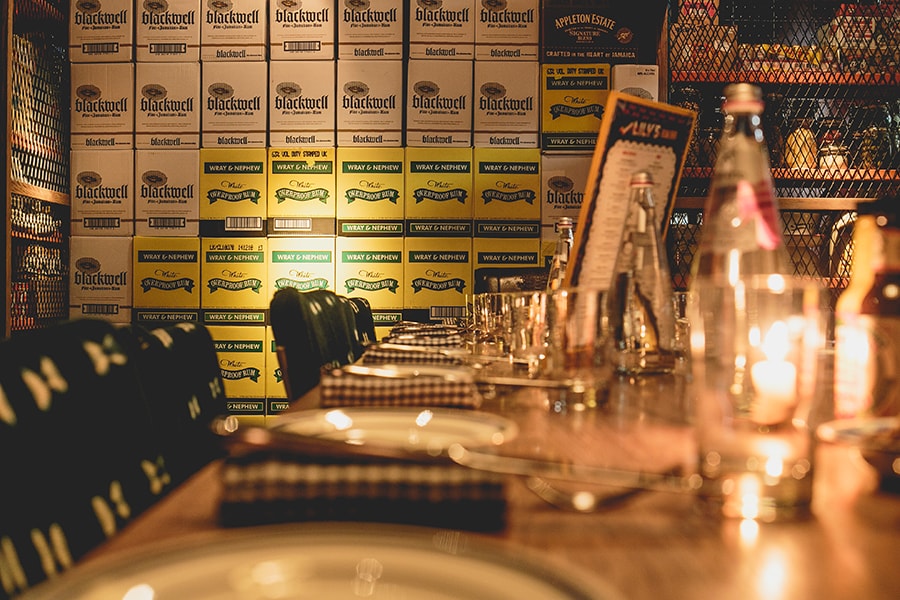 2 of 6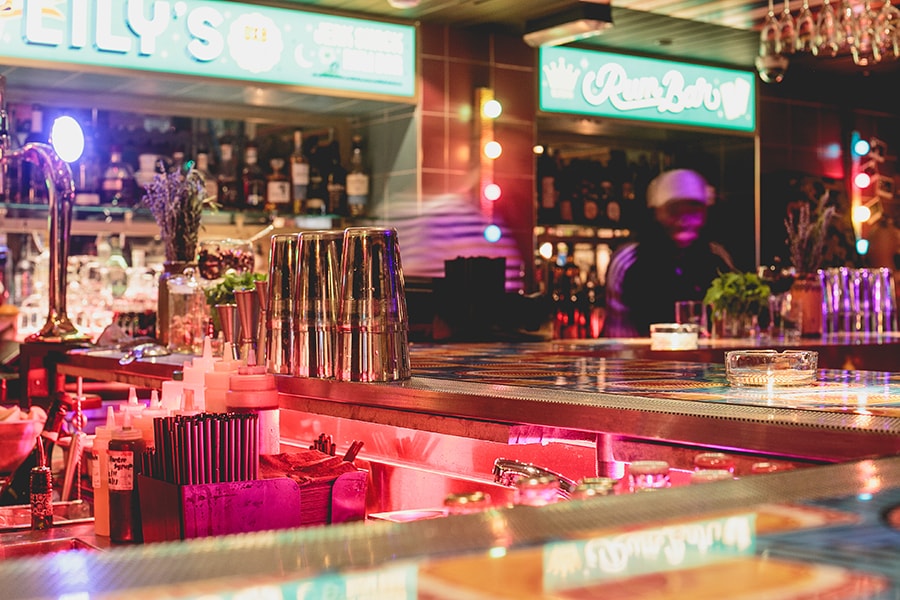 3 of 6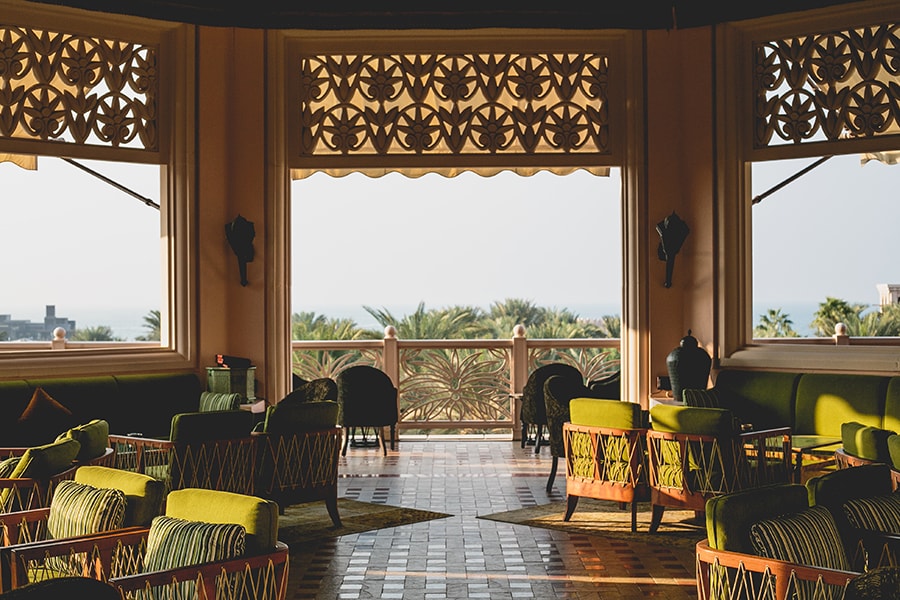 4 of 6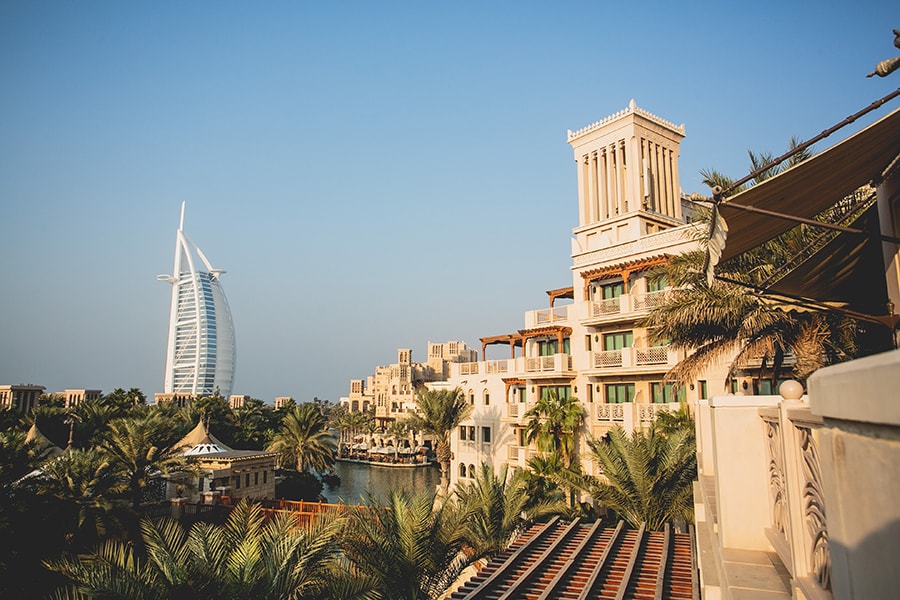 5 of 6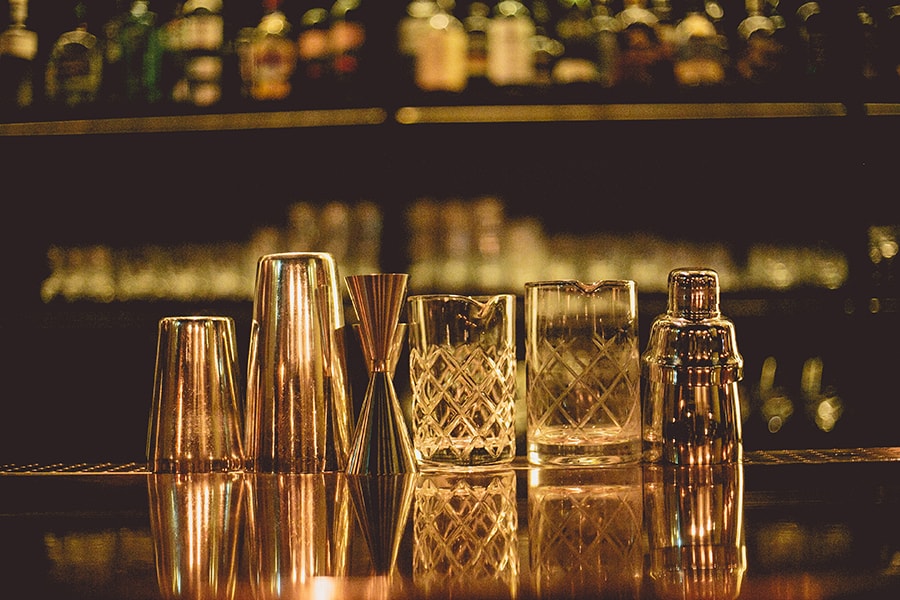 6 of 6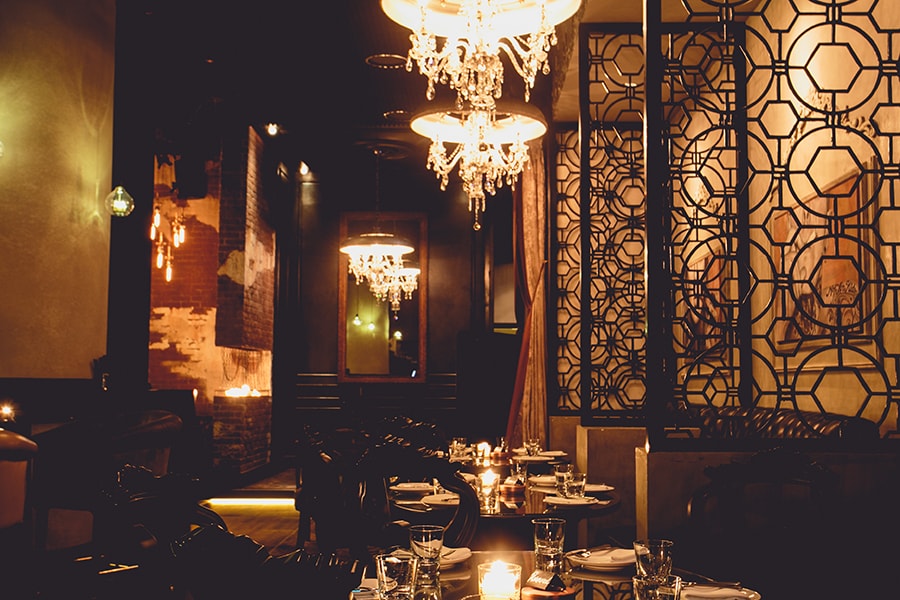 Miss Lily's
Jamaican food and dancehall vibes might not be the first thing you'd expect on a trip to Dubai but since opening its Middle Eastern branch earlier this year, New York's Miss Lily's has quickly become one of the city's coolest spots for a night out. Situated in the unlikely setting of the Sheraton Grand hotel, a lift to the fifth floor will deliver you to this darkly lit den of dub, reggae and hip-hop that pairs high-end food with a soundtrack that channels the best of Jamaica amid decor that comes with plenty of personality. Menu highlights include the chili king crab and jerk chicken while the later you stay, the livelier it becomes as the city's hip-hop heads pack out the dancefloor until close.
Address: 5th Floor, Sheraton Grand Hotel, Sheikh Zayed Road.
Koubba Bar
Set above the canals of Madinat Jumeirah, the elegant Al Qasr Hotel conceals a rooftop bar with some of the city's best views. Opening at 5 p.m., Koubba Bar is the perfect place to grab a drink as the sun sets over the Arabian Gulf, with red skies lighting up the Burj Al Arab in the other direction. Arabesque decor and vast terrace complete with sofas and lanterns give Koubba Bar a relaxed atmosphere and a house band plays throughout the week, while the drinks menu includes international beers and standout in-house cocktails, such as the rum-spiked Koubba 7 that blends ginger beer, lime and mint.
Address: Lobby Floor, Jumeirah Al Qasr, Madinat Jumeirah.
Little Black Door
Another new addition to Dubai's nightlife scene, Little Black Door opened six months ago, offering a speakeasy-style bar in a discreet corner of the glitzy Conrad Hotel. Stepping out of the ornate hotel lobby and through its namesake black door takes you to atmospheric space that specializes in whiskies and cocktails. With live music on Sundays and a mixture of soul R&B and hip-hop throughout the week, it attracts a diverse but sophisticated crowd while its understated decor and exposed brickwork give it a laid-back lounge vibe that never feels pretentious. Beyond a sizable old fashioned list and inventive cocktail creations from some of the city's best bartenders, there's also a food menu that's served until late. Plus, there's a barber in the restroom for any last-minute grooming needs.
Address: The Conrad, Sheikh Zayed Road.
Check out more of our guides here.