Former USMNT Coach Bruce Arena Is Back at the Helm
The New York native replaces Jurgen Klinsmann as manager for the US Men's National Soccer Team.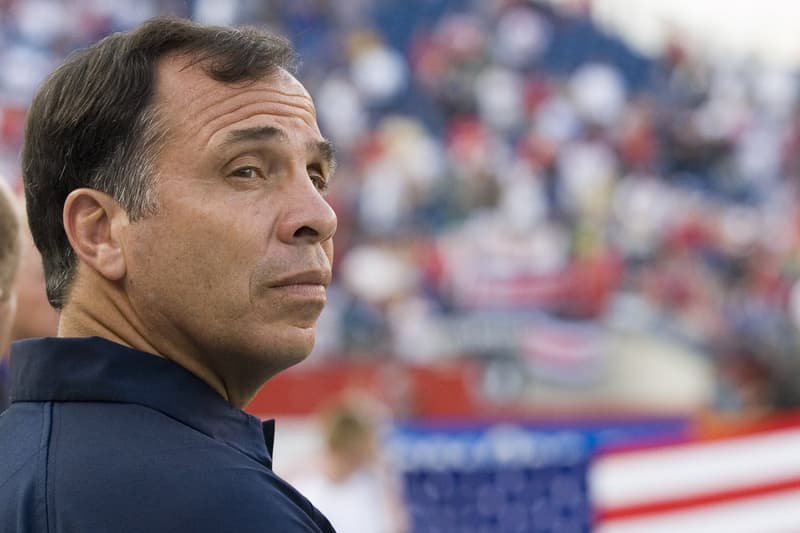 Following yesterday's firing of Jurgen Klinsmann, Bruce Arena has been named the manager of the United States men's national soccer team for the second time in his career. Revered as one of the most successful coaches in North American soccer history, Arena served as head coach of the USA team at the 1996 Summer Olympics, the 2002 FIFA World Cup and the 2006 FIFA World Cup, in addition to MLS coaching stints at New York Red Bulls, D.C. United, and LA Galaxy. During his time managing the USMNT, the 65-year-old recorded a record of 71 wins, 30 losses and 29 draws, and led the Americans to the quarterfinals of the 2002 World Cup, marking the team's highest finish since reaching the semifinals of the inaugural World Cup in 1930.
"His experience at the international level, understanding of the requirements needed to lead a team through World Cup qualifying, and proven ability to build a successful team were all aspects we felt were vital for the next coach," said USA Soccer president, Sunil Gulati. "We all know Bruce will be fully committed to preparing the players for the next eight qualifying games and earning a berth to an eighth-straight FIFA World Cup in Russia."
Arena takes over the team after losing its first two games to Mexico and Costa Rica in the final round of World Cup qualifying. There are eight games remaining in the Hexagonal, with the next set of matches scheduled for March.
"Any time you get the opportunity to coach the national team it's an honor," Arena said in the statement. "I'm looking forward to working with a strong group of players that understand the challenge in front of them after the first two games of the Hex. Working as a team, I'm confident that we'll take the right steps forward to qualify for the 2018 World Cup in Russia."
The two-time USMNT coach has his work cut out for him. His tasks include reestablishing confidence among his players, cultivate the talents of 18-year-old Christian Pulisic and other young up-and-comers, finding replacements for his aging players, and more. Will five months be enough?