Five Visual Artists That Prefer Analog Over Digital
A look at how analog has resurfaced as of late.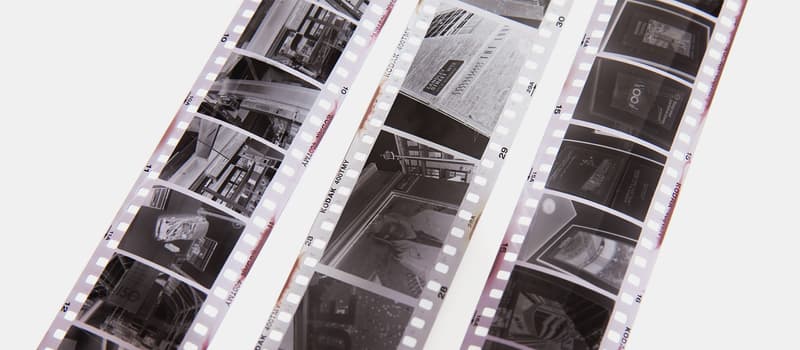 Analog photography is making a resurgence, whether this is the final gasp of air or a second life has yet to be determined. As of late many visual artists have been drawn to the lo-fi aesthetic that is offered in analog produced visuals, this is most notable in the realms of fashion and street culture as analog photography has taken on a life of its own. Analog photography has become celebrated and employed to focus on the essence of the subject in the photos produced making it ideal for capturing clothing and portraits. Taking a look at recent fashion and street culture several photographers stand out as those who are at the forefront of the resurgence of analog. Here is our list of the influential visual artist who are saying no to digital and are sticking to analog.
Places+Faces, Ciesay – Yashica T5
Since 2013, Ciesay of Places+Faces has taken over the Internet by storm and has been making a name for himself with his raw shot on film images of notable figures in popular culture such as Travi$ Scott, Ian Connor, Skepta and many more. Candid backstage images and immersive gif-style portraits have become somewhat of a calling card for the photographer. Recently Ciesay held an exhibition in Seoul and is set to release a merchandise line proving the place of analog photography in culture with the overwhelming momentum that Places+Faces project has gained. Check out Ciesay's and our Through The Lens feature with the photographer. Just know that Places + Faces were documenting the culture. I want my pictures to show our journey and our story. 
Christina Paik – Nikon F6
Christina Paik picked up photography after an injury forced her to abandon her childhood vocation as a figure skater, studying at Parsons School of Design in NYC Paik began to develop her love of film. Paik has made a name for herself over the years with her portraits and attention to composition, that captures the natural lighting and backdrop of her subject, to create pure and emotional images that are a far cry from what is normally found in the streetwear realm. Stating that she enjoys the lack of instant satisfaction with analog and that the time in the darkroom and hands-on process that allows one to create something more memorable is what made her fall in love with analog photography. Paik has been recognized by the streetwear and fashion community forming a longstanding partnership with Virgil Abloh's OFF-WHITE, shooting its women's collection. In addition to working with STÜSSY, KITH and Adrianne Ho's SWEAT THE STYLE. Most recently Paik has held her "Meufs" exhibition in Tokyo, Seoul and New York and has been the subject of 88rising's Wolfpaik documentary. Check out more of Christina Paik's work on her site and Instagram. 
Analog challenges the shooter to take these moments we want to record into something that might end up with nothing. The process may experience mistakes, but not having an instant artifact makes the moment more memorable.
Terry Richardson - Yashica T4
A divisive figure famed American photographer Terry Richardson is known for his unique touch when it comes to portrait photography with his brightly-lit analog photographs of pop culture's most revered in front of a plain white backdrop. It is the understated yet expressive style of his photography that has landed him countless campaigns for the likes of Tom Ford, Marc Jacobs, and Yves Saint Laurent; covers for Vogue, i-D, Rolling Stones and Vice. Though Richardson is most well known for his prints that he has done for various Supreme collections, as the shirts that feature the prints are some of the most highly sought after pieces in streetwear. This year Terry Richardson held his "PORTRAITS" exhibition at Galerie Perrotin in Hong Kong and you can check out more of his work here.
To me with the whole snapshot thing its just human, its personal and I think people just respond to it.
Gabe of UZi - Sony CCD-TRV58 20x Optical Zoom 460x Digital Zoom Hi8mm Camcorder
Gabe of Los Angeles-based UZi is a visual artist that made a name for himself with his distinctively lo-fi videos, that were created with the help of a VHS camcorder and accompanying tapes. Gabe began shooting and filming videos after moving to Los Angeles and has since shot some of streetwear's biggest names, helming films and music videos. Working with Kid Cudi, Billionaire Boys' Club, Dazed & Confused, directing Diplo and CL's "Dr. Pepper," shooting Travi$ Scott's tour in Japan and more recently shooting Kanye West's "Famous" video. Recently, Gabe and UZi have been making their move into the music realm via releases on their SoundCloud with accompanying self-directed music videos that feature exciting visuals with impeccable effects and editing. We recently interviewed Gabe about the future of UZi and the progression of his visuals, also you can check out Gabe's essentials. We are growing as artists and we've been directing on red cameras and movie cameras. Being loyal to VHS doesn't mean that we won't do other styles if needed and appropriate.
Julian Klincewicz - Panasonic S-VHS Pro Line Reporter AG-456
Multidisciplinary 21-year old artist, Julian Klincewicz made a name for himself through lo-fi video and analog photography collaborations with Gosha Rubchinskiy, ECKHAUS LATTA and Kanye West. Published author, celebrated artist, musician, skateboarder, photographer, filmmaker, model and budding fashion designer most recently displayed his latest project "Hey, I like you" at the San Diego Art Institute which is the third installment of a series of works looking at the relationships between humans and precious objects in an effort to understand how those objects can create a sense of connection, specifically in the context of intimacy and vulnerability.  There's something about the shitty-ness of VHS lets you focus more on the subject, when something is super clear you get caught up in the aesthetics of it rather than the essence of it.