Here's Everything You Need to Know About the Nintendo Switch
March 2017 cannot come fast enough.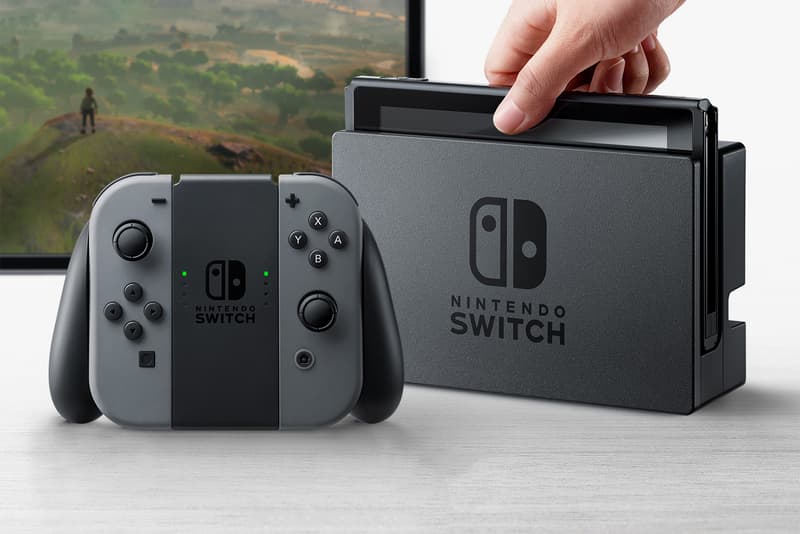 After a year and a half of rumors and speculation, Nintendo has finally lifted the veil on its NX project and revealed its new console, which they've dubbed Nintendo Switch. The system's announcement comes hot on the heels of Nintendo's first formal foray into mobile gaming (the Japanese giant announced a partnership with Apple at the Cupertino goliath's event just last month). The Switch's teaser revealed quite a bit about the console, so without any further ado, here's everything you should know about the new console:
It's Super-Portable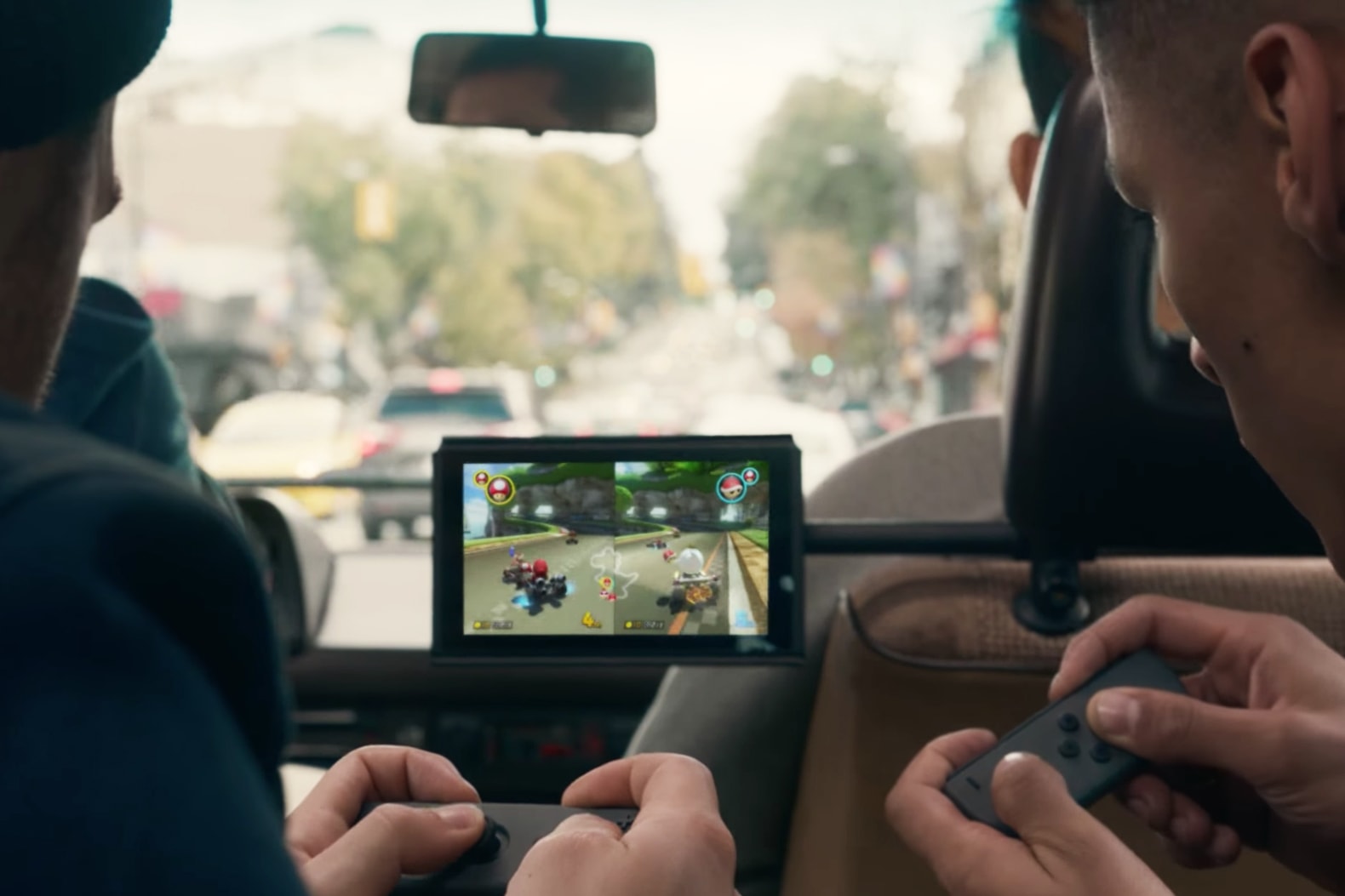 As many had speculated, the Nintendo Switch will be a hybrid of both a home console and a portable gaming experience: the controller connects to the Switch Dock, which in turn plugs into the user's TV for home use, but with just a couple clicks and slides the sides can be detached and re-attached to a portable tablet display which the player can then carry around with them; the screen even has a kickstand, freeing up your hands. The portable display also appears to be the brains of the console's operation. This means that you can effectively walk around with all of your saved data with you at all times, lest the opportunity to throw down comes around.
The Switch also appears to support modular multiplayer play, with several options: multiple consoles can be brought together for competitive party play; the Switch controllers can be split in half and shared; consoles can be mounted for portable, play-on-the-go functionality. The console also appears to be airplane-safe, unlike the Galaxy Note 7.
The Console Has a 7-Inch Screen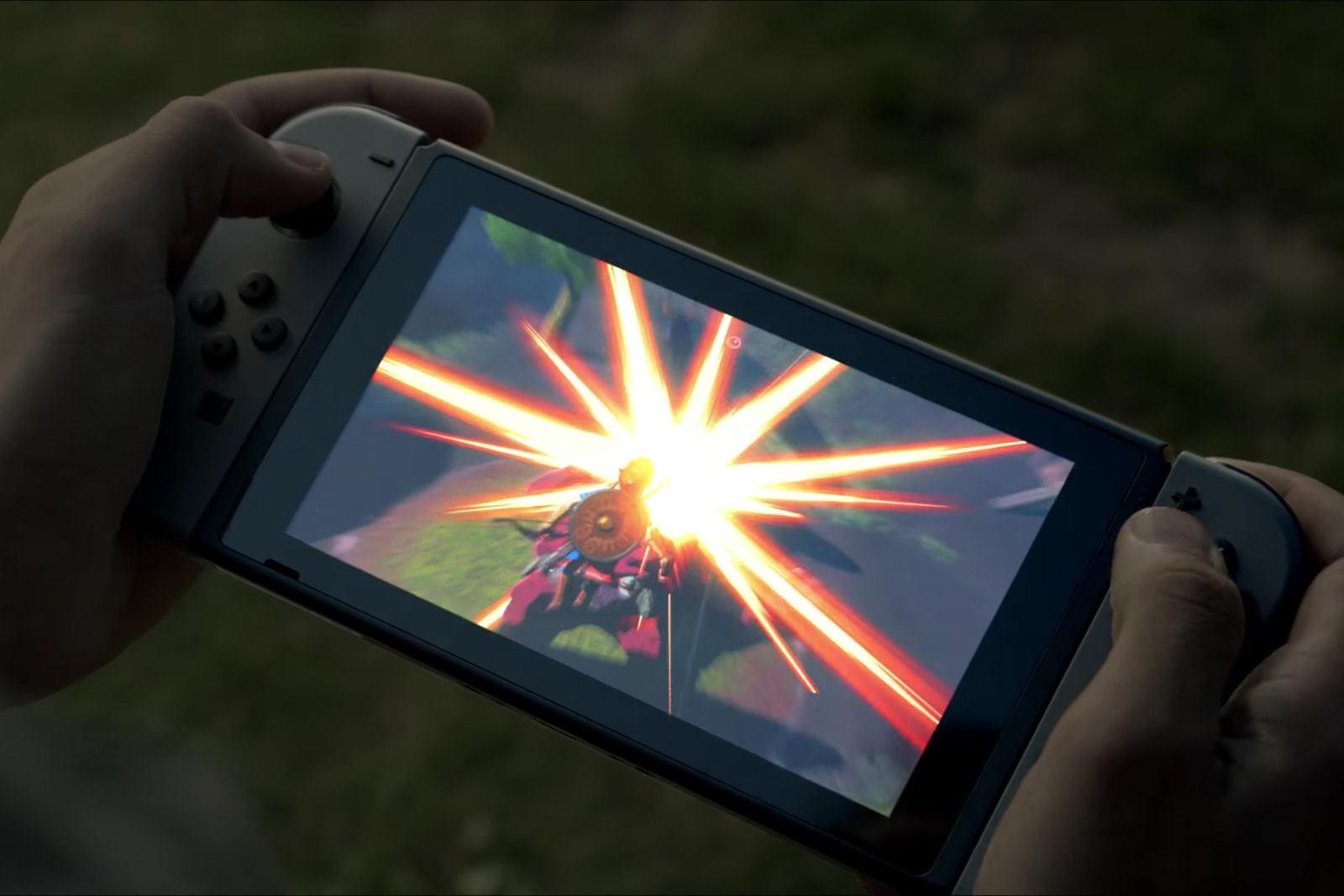 While Nintendo may have teamed up with Apple, its new console appears to be taking several design cues from cell-phones and tablets, including the portable screen's size. No technical specs have been given just yet, so we'll just have to wait and see how the company has managed to bring high-definition titles to such a tiny screen. It also appears as if the company has abandoned the touchscreen technology that was a keystone of the Wii-U—no one in the teaser touches the screen.
The Controllers Are Called 'Joy-Cons'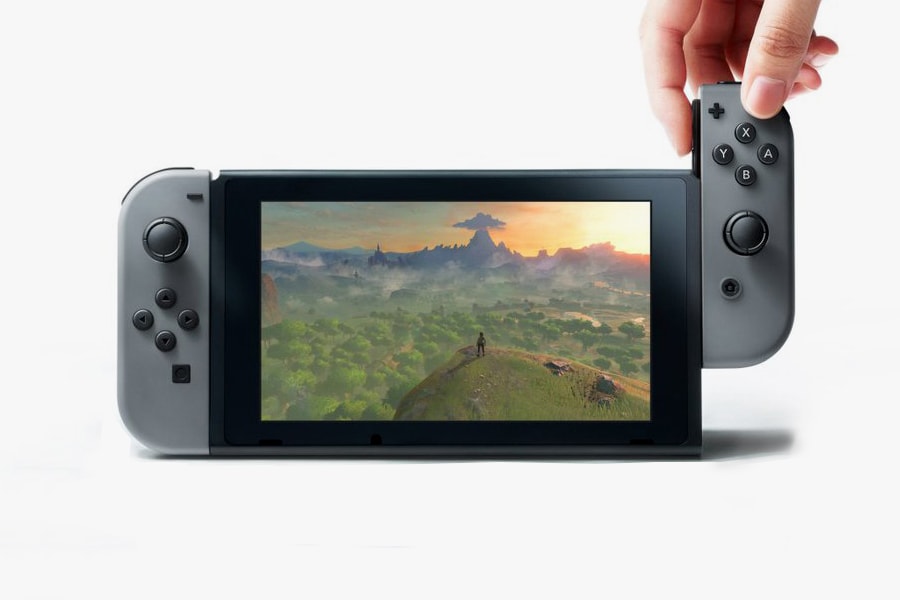 Not only have Nintendo renamed the remotes, but they will be using them as modular pieces: they can be attached to a central unit—the Joy-Con Grip—which behaves as a game controller; these same Joy-Cons can be slid onto the portable tablet for a dynamic, gyroscopic experience; additionally, the controllers can be separated and used independently—ideal for multiplayer and party play. The company will also ship the more traditional Pro controllers for users looking for a classic gaming experience.
It Uses Cartridges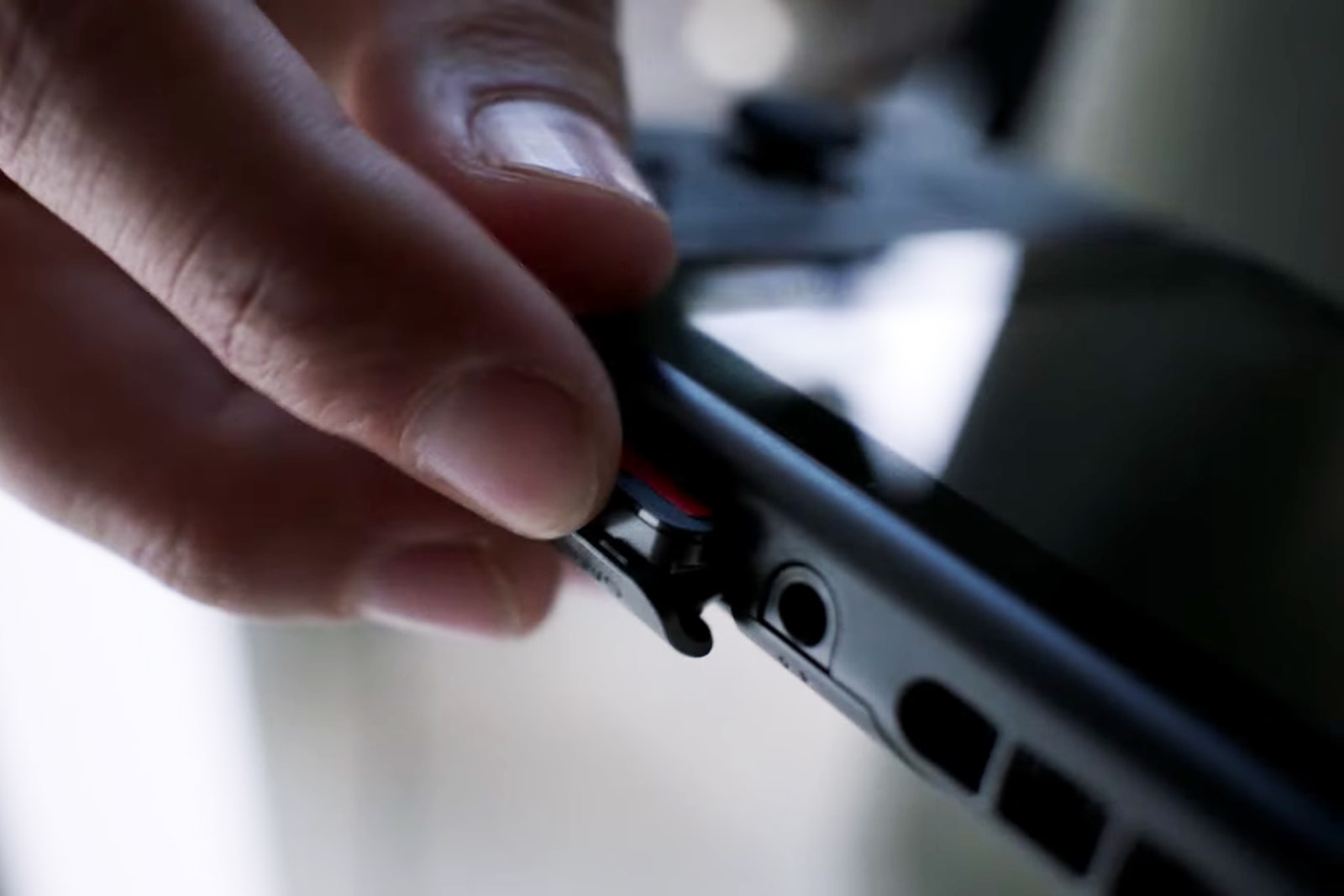 It appears that Shigeru Miyamoto and his company have taken a card out of their own deck, reverting to the use of physical cartridges like those found in the 3DS, Gameboy, N64 and SNES consoles of yore. This is revealed in the trailer, when a gamer plugs in what appears to be a SD Card-sized cartridge. This means that games will probably be available for digital and physical purchase.
It's Powerful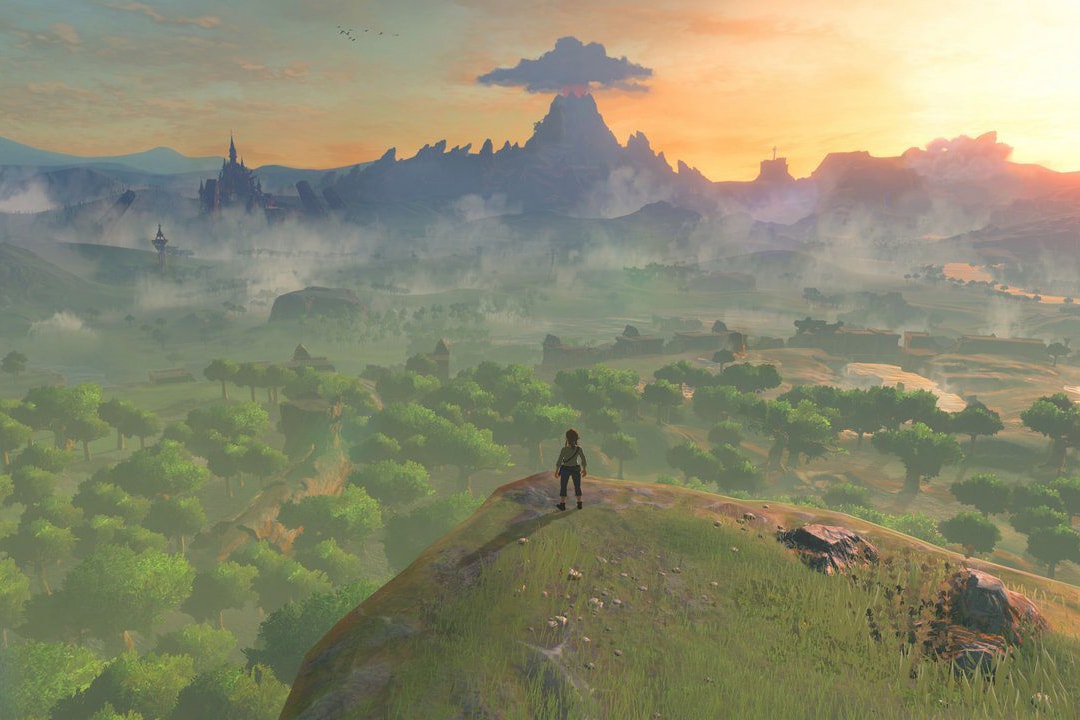 Bringing high-quality graphics to a portable system is always a challenge, but it looks like Nintendo have put the right brains in this bad boy. According to the graphics geniuses over at NVIDIA:
The Nintendo Switch's gaming experience is also supported by fully custom software, including a revamped physics engine, new libraries, advanced game tools and libraries. NVIDIA additionally created new gaming APIs to fully harness this performance. The newest API, NVN, was built specifically to bring lightweight, fast gaming to the masses.
The custom platforms, APIS, software and GPU should make for a state-of-the-art gaming experience that is both dynamic and powerful.
The Gang's All Here
1 of 2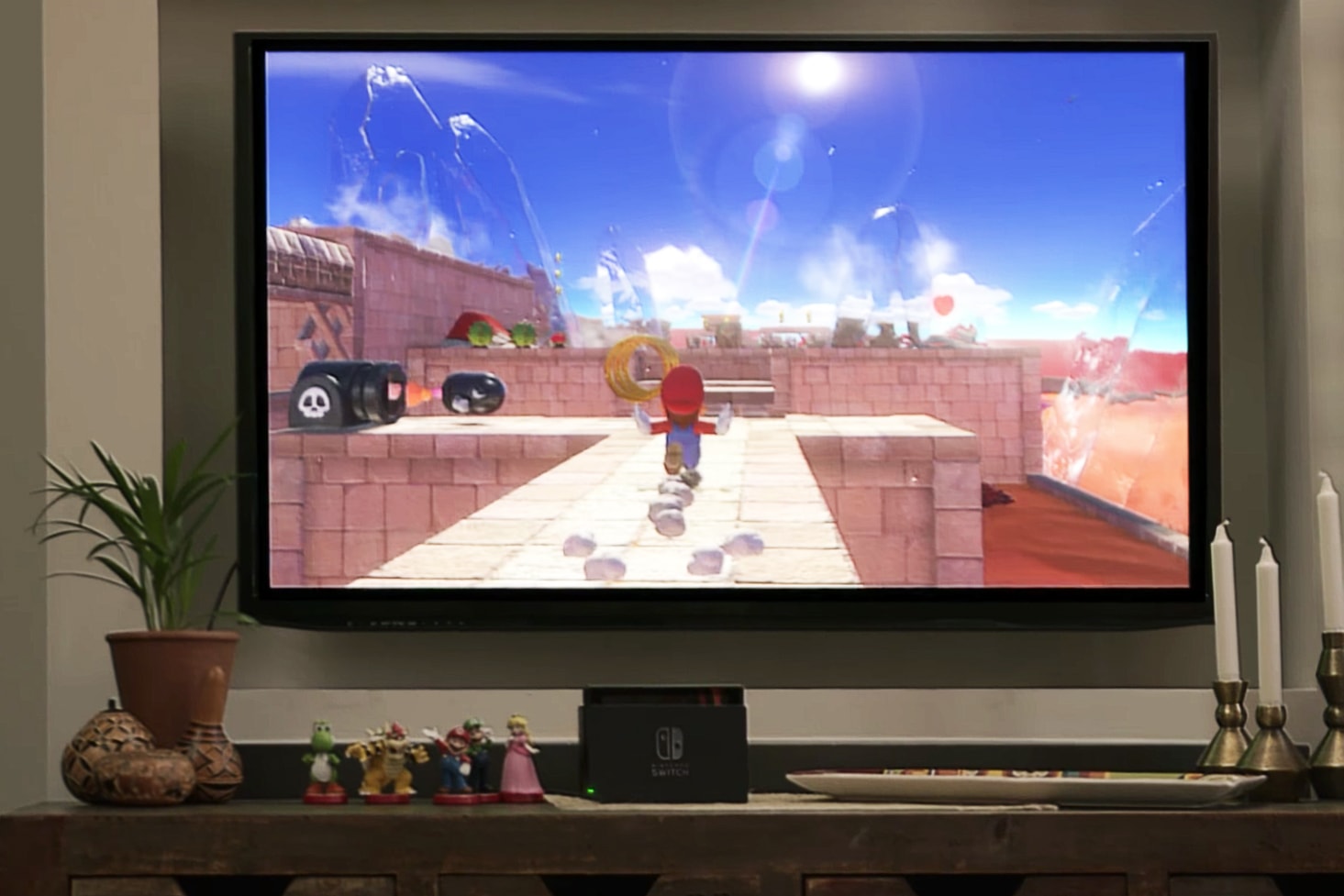 2 of 2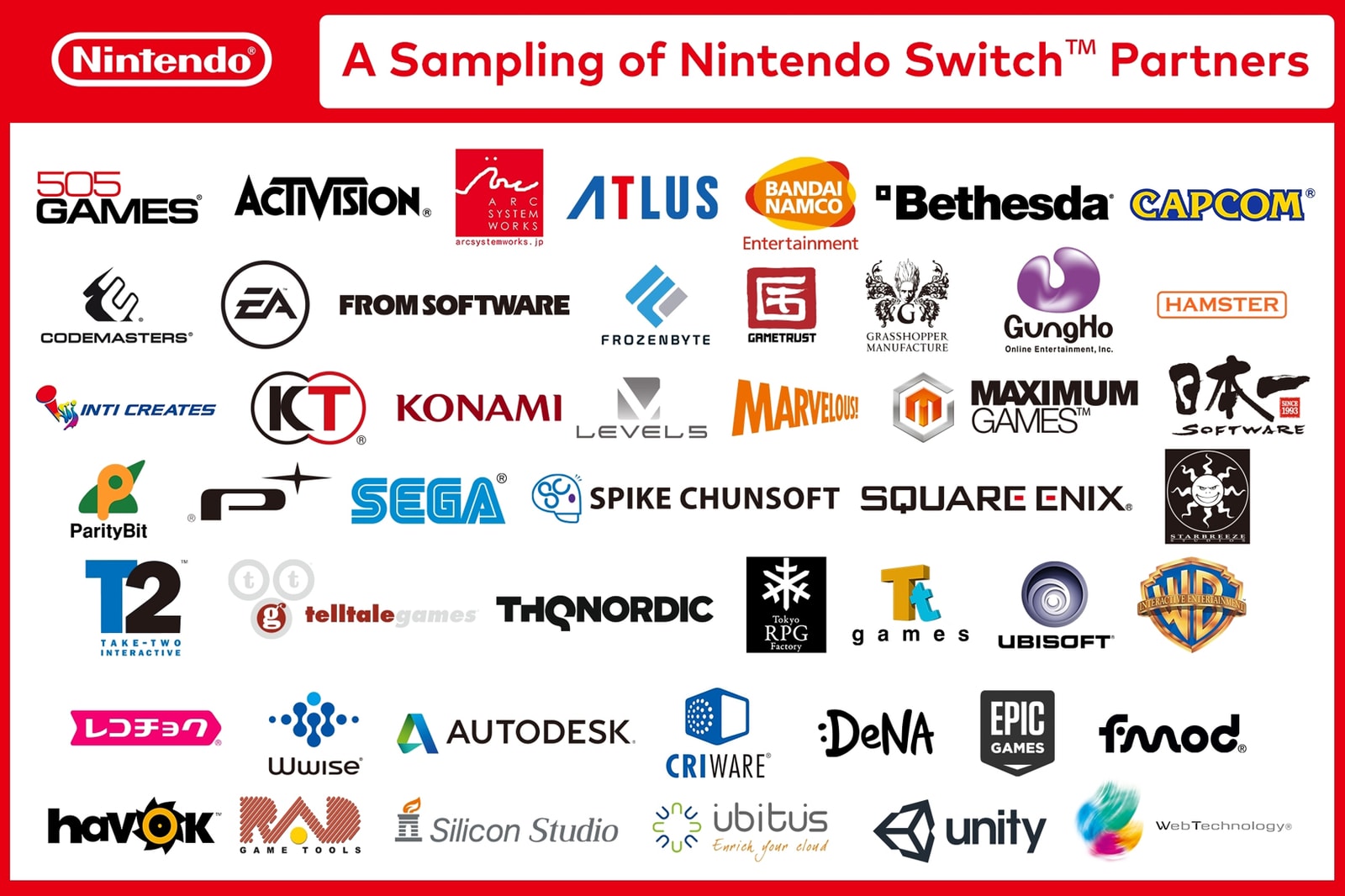 It wouldn't be right for Nintendo to release a new console without paying respect to its all-star roster; the Switch's teaser trailer features gameplay footage of a new 3D Super Mario, the previously announced The Legend of Zelda: Breath of the Wild, NBA 2K17, Skyrim: Definitive Edition, and what appear to be updated versions of beloved titles Mario Kart 8 and Splatoon, all of which have apparently been brought to the new console.
In addition to heritage titles, Nintendo also announced an extensive roster of third-party publishers and developers that will work with the new console.
It Will Release in March 2017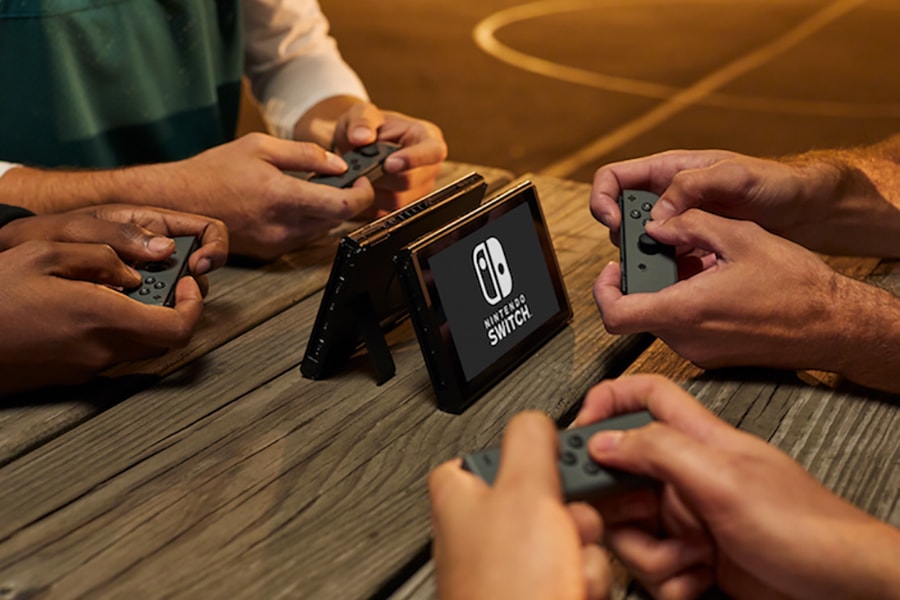 This announcement is in line with Nintendo's previous announcements and it appears that the Switch's rollout is going right according to schedule. No word yet on which regions will see an initial launch.
Are you excited for Nintendo's latest console? Will it finally truly compete against the PlayStation and Xbox giants? Leave your comments below.